Interviews
All our (and Development's) interviews in one place.
Recent posts
Posted by The Company of Biologists WeChat, on 28 July 2022
Chengting Zhang is a PhD student in the laboratory of Professor Steffen Scholpp at the Living Systems Institute, UK. Originally from China, Chengting came to the UK in 2018 after …
Posted by the Node, on 5 July 2022
For this month's SciArt profile, we caught up with Bob Goldstein, a professor at UNC Chapel Hill, who uses various printmaking techniques to produce unique posters advertising scientists' talks, as …
Posted by Helen Zenner, on 14 June 2022
In 2022, the Beddington medal was awarded to Guillermo Serrano Nájera, who completed his PhD in Cornelis Weijer's lab in Dundee. I caught up with Guillermo over Teams to find …
Posted by Manisha Goyal, on 5 May 2022
In their recent Development paper, published in our Immune Special Issue, Manisha Goyal, Tina Mukherjee, and colleagues examine the pathways controlling ROS homeostasis during hematopoietic growth control.
Posted by the Node, on 30 September 2021
In our 11th SciArt profile we meet Ayelén Valko, who tells us about her motivation to use her artwork to popularise science
Posted by the Node Interviews, on 2 August 2021
This interview, the 98th in our series, was published in Development earlier this year.  During vertebrate face development, bilateral streams of neural crest cells migrate from the neural tube to give rise …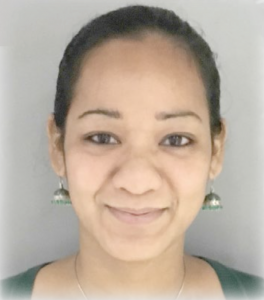 In 2019 we met Vilaiwan Fernandes, who had recently been awared the Santa Cruz Developmental Biology Young Investigator Award
Contact us
Do you have a question or suggestion for the Node?