Interviews
All our (and Development's) interviews in one place.
Recent posts
Posted by Helen Zenner, on 1 February 2023
At the Joint Society for Developmental Biology (SDB) – Pan-American Society for Evolutionary Developmental Biology Meeting in 2022, I spoke to Christopher Wright, the winner of the 2022 SDB Victor …
Posted by the Node, on 17 January 2023
We chat with Victoria Deneke, winner of the 2022 SDB Trainee Science Communication Award, about her outreach and communication work and her research career.
Posted by Denise Allen, on 18 August 2022
Behind the paper story from Denise Allen and Tomasz Nowakowski
Posted by the Node, on 8 August 2022
Adam Shellard, a postdoc in Roberto Mayor's lab, is the 2022 winner of the BSCB Postdoctoral Research Medal. We caught up with Adam over Teams to find out more about …
Posted by The Company of Biologists WeChat, on 28 July 2022
Chengting Zhang is a PhD student in the laboratory of Professor Steffen Scholpp at the Living Systems Institute, UK. Originally from China, Chengting came to the UK in 2018 after …
Posted by the Node, on 5 July 2022
For this month's SciArt profile, we caught up with Bob Goldstein, a professor at UNC Chapel Hill, who uses various printmaking techniques to produce unique posters advertising scientists' talks, as …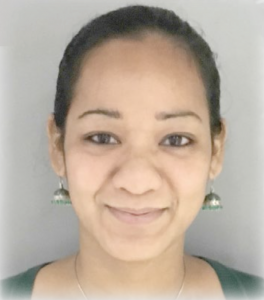 In 2019 we met Vilaiwan Fernandes, who had recently been awared the Santa Cruz Developmental Biology Young Investigator Award
Contact us
Do you have a question or suggestion for the Node?