Our latest monthly trawl for developmental biology (and other cool) preprints. Let us know if we missed anything.
---
Here at the Company of Biologists we are very excited about our soon to launch biology preprints highlighting service, preLights. Before the site goes live, you can sign up for email updates here and follow preLights on Twitter here.
This month was notable for its plant content (see the many beautiful images below), plus a bumper 'Research practice' section with discussion of gender, ethics, education, and the future of US science.
The preprints were hosted on bioRxiv, PeerJ, and arXiv. Use these links to get to the section you want:
| Stem cells, regeneration & disease modelling
Developmental biology
| Patterning & signalling
Chiral cilia orientation in the left-right organizer. Rita Rua Ferreira, Guillaume Pakula, Andrej Vilfan, Willy Supatto,Julien Vermot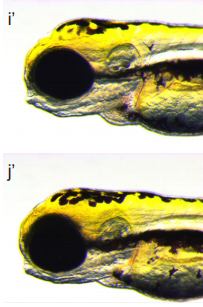 Mutations in Bcl9 and Pygo genes cause congenital heart defects by tissue-specific perturbation of Wnt/β-catenin signaling. Claudio Cantu, Anastasia Felker, Dario Zimmerli, Elena Chiavacci, Elena Maria Cabello, Lucia Kirchgeorg, Tomas Valenta, George Hausmann, Jorge Ripoll, Natalie Vilain, Michel Aguet, Konrad Basler, Christian Mosimann
Multiple sources of variability drive a stochastic cell fate decision in C. elegans. Jason R Kroll, Jasonas Tsiaxiras, Jeroen S van Zon
Noise-resistant developmental reproducibility in vertebrate somite formation. Honda Naoki, Ryutaro Akiyama, Shin Ishii, Yasumasa Bessho, Takaaki Matsui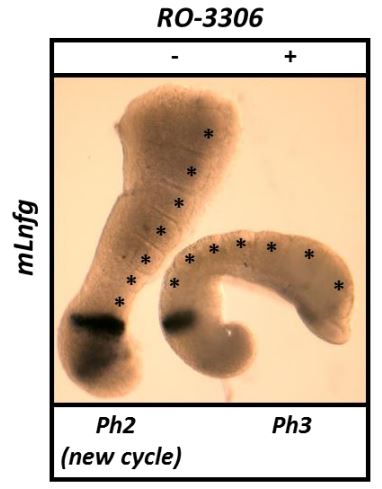 CDK1 and CDK2 regulate phosphorylation-dependent NICD1 turnover and the periodicity of the segmentation clock. J Kim Dale, Francesca Anna Carrieri, Philip Murray, Paul Davies
PIN7 auxin carrier is a terminator of radial root expansion in Arabidopsis thaliana. Michel Ruiz Rosquete, Jurgen Kleine-Vehn
PILS6 is a temperature-sensitive regulator of nuclear auxin input and organ growth in Arabidopsis thaliana. Elena Feraru, Mugurel I. I Feraru, Elke Barbez, Lin Sun, Angelika Gaidora, Juergen Kleine-Vehn
Arabidopsis HB52 mediates the crosstalk between ethylene and auxin signaling pathways by regulating PIN2, WAG1, and WAG2 during primary root elongation. Zi-Qing Miao, Ping_Xia Zhao, Jie-Li Mao, Lin-Hui Yu, Yang Yuan, Hui Tang, Chengbin Xiang
SlARF10, an auxin response factor, is required for chlorophyll and sugar accumulation during tomato fruit development. Lihua Mei, Yujin Yuan, Mengbo Wu, Zehao Gong, Qiang Zhang, Fengqing Yang, Qian Zhang, Yingqing Luo, Xin Xu, Wenfa Zhang, Mingjun Miao, Zhengguo Li, Wei Deng
Branch angle responses to photosynthesis are partially dependent on TILLER ANGLE CONTROL 1. Jessica Marie Guseman, Chris Dardick
Integration of Brassinosteroid and Phytosulfokine Signalling Controls Vascular Cell Fate in the Arabidopsis Root. Eleonore Holzwart, Apolonio Ignacio Huerta, Nina Gloeckner, Borja Garnelo Gomez, Friederike Ladwig, Sebastian Augustin, Jana Christin Askani, Ann-Kathrin Schuerholz, Klaus Harter, Sebastian Wolf
Root Responses to Heterogeneous Nitrate Availability are Mediated by trans-Zeatin in Arabidopsis Shoots. Arthur Poitout, Amandine Crabos, Ivan Petřík, Ondrej Novák, Gabriel Krouk, Benoît Lacombe, Sandrine Ruffel
CONFLICTING AUXIN-PHOSPHATE SIGNALS IMPACT ON RSL2 EXPRESSION AND ROS-HOMEOSTASIS LINKED TO ROOT HAIR GROWTH IN ARABIDOPSIS. Silvina Mangano, Silvina Denita Juarez, Eliana Marzol, Cecilia Borassi, Jose Estevez
Root meristem growth factor 1 controls root meristem size through reactive oxygen species signaling. Masashi Yamada, Xinwei Han, Philip N Benfey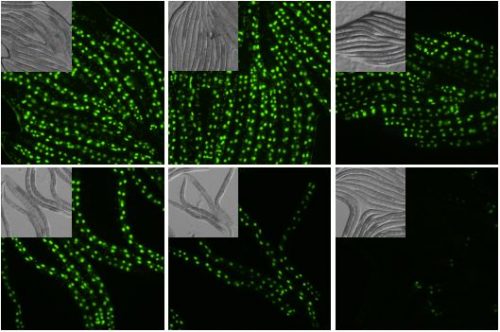 C. elegans Multidrug Resistance Protein 5 (MRP-5) Transports Vitamin B12 from the Intestine to the Gonad to Support Embryonic Development. Huimin Na, Olga Ponomarova, Gabrielle E. Giese, Marian J. M. Walhout
miR-132 controls mouse pancreatic beta cell proliferation and survival through the Pten/Akt/Foxo3 signaling. HASSAN MZIAUT, Georg Henniger, Katharina Ganss, Sebastian Hempel, Steffen Wolk, Johanna McChord, Kamal Chowdhury Chowdhury, Klaus Peter Knoch, Jurgen Weitz, Robert Grutzmann, Christian Pilarsky, Michele Solimena, Stephan Kersting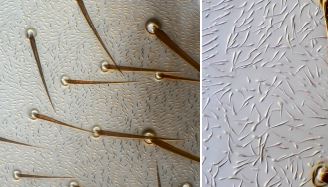 Planar cell polarity: the prickle gene acts independently on both the Ds/Ft and the Stan systems. Jose Casal, Beatriz Ibanez-Jimenez, Peter A. Lawrence
Otx2 signals from the choroid plexus to regulate adult neurogenesis. Anabelle Planques, Vanessa Oliveira Moreira, Chantal Dubreuil, Alain Prochiantz, Ariel A Di Nardo
Radial glial lineage progression and differential intermediate progenitor amplification underlie striatal compartments and circuit organization. Sean Michael Kelly, Miao He, Jannifer Lee, Yongsoo Kim, Leif Garrison Gibb, Priscilla Wu, Katie Matho, Pavel Osten, Ann Martin Graybiel, Z. Josh Huang
In vivo clonal analysis reveals spatiotemporal regulation of thalamic nucleogenesis. Samuel Wong, Earl Parker Scott, Ella Borgenheimer, Madeline Freeman, Guo-li Ming, Qing-Feng Wu, Hongjun Song, Yasushi Nakagawa
HIF-2α is essential for carotid body development and function. Randall Johnson, David Macias, José López-Barneo, Andrew S Cowburn, Hortensia Torres-Torrelo, Patricia Ortega-Saenz
Neonate gut and respiratory microbiota: coordinated development through time and space. Alex Grier, Andrew McDavid, Bokai Wang, Xing Qui, James Java, Sanjukta Bandyopadhyay, Jeanne Holden-Wiltse, Haeja A Kessler, Ann L Gill, Heidie Huyck, Ann R Falsey, David J Topham, Kristin M Scheible, Mary T Caserta, Gloria S Pryhuber, Steven R Gill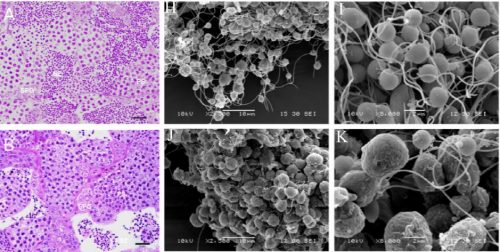 Heat shock factor 5 is conserved in vertebrates and essential for spermatogenesis in zebrafish. László Orbán, Jolly M Saju, Mohammed Sorowar Hossain, Woei C Liew, Ajay Pradhan, Natascha M Thevasagayam, Amit Anand, Per-Erik Olsson
Comprehensive characterization of transcript diversity at the human NODAL locus. Scott D Findlay, Lynne-Marie Postovit
BMP Signaling Downstream of the Highwire E3 Ligase Sensitizes Nociceptors. Ken Honjo, W. Daniel Tracey
HMGA1 zebrafish co-orthologue hmga1b can modulate p53-dependent cellular responses but is unable to control the alternative splicing of psen1. Seyyed Hani Moussavi Nik, Morgan Newman, Amanda Lumsden, Tanya Jayne, eMichael Lardelli
Increased PHGDH expression uncouples hair follicle cycle progression and promotes inappropriate melanin accumulation. Katherine R Mattaini, Mark R Sullivan, Allison N Lau, Brian P Fiske, Roderick T Bronson, Matthew G Vander Heiden
Loss of PRMT5 promotes PDGFRα degradation during oligodendrocyte differentiation and myelination. Sara Calabretta, Gillian Vogel, Zhenbao Yu, Karine Choquet, Lama Darbelli, Thomas B. Nicholson, Claudia L. Kleinman, Stéphane Richard
Loss of Trem2 in microglia leads to widespread disruption of cell co-expression networks in mouse brain. Guillermo Carbajosa, Karim Malki, Nathan Lawless, Hong Wang, John W. Ryder, Eva Wozniak, Kristie Wood, Charles A. Mein, Richard J. B. Dobson, David A. Collier, Michael J. O'Neill, Angela K. Hodges, Stephen J. Newhouse

Visualizing BDNF cell-to-cell transfer reveals astrocytes are the primary recipient of neuronal BDNF. Markus A. Stahlberg, Sebastian Kuegler, Camin Dean

In addition to being a marker for muscle connective tissue, Odd skipped-related 2 (OSR2) is expressed in differentiated muscle cells during chick development. Sonya Nassari, Mickael Orgeur, Cedrine Blavet, Sigmar Stricker, Claire Fournier-Thibault, Delphine Duprez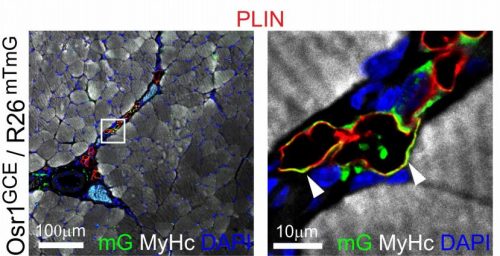 Odd skipped-related 1 (Osr1) identifies muscle-interstitial fibro-adipogenic progenitors (FAPs) activated by acute injury. Juergen Stumm, Pedro Vallecillo Garcia, Sophie vom Hofe-Schneider, David Ollitrault, Heinrich Schrewe, Aris Economides, Giovanna Marazzi, David Sassoon, Sigmar Stricker
An FGF-driven feed-forward circuit patterns the cardiopharyngeal mesoderm in space and time. Florian Razy-Krajka, Basile Gravez, Nicole Kaplan, Claudia Racioppi, Wei Wang, Lionel Christiaen
Unbiased construction of a temporally consistent morphological atlas of neonatal brain development. Andreas Schuh, Antonios Makropoulos, Emma C. Robinson, Lucilio Cordero-Grande, Emer Hughes, Jana Hutter, Anthony N Price, Maria Murgasova, Rui Pedro A. G. Teixeira, Nora Tusor, Johannes K. Steinweg, Suresh Victor, Mary A. Rutherford, Joseph V. Hajnal, A. David Edwards, Daniel Rueckert
Gradual repression of selenoprotein W ensures physiological bone remodelling. Hyunsoo Kim, Kyunghee Lee, Jin Man Kim, Jae-Ryong Kim, Han-Woong Lee, Youn Wook Chung, Hong-In Shin, Eui-Soon Park, Jaerang Rho, Seoung Hoon Lee, Nacksung Kim, Soo Young Lee, Yongwon Choi, Daewon Jeong

Lrfn2-mutant mice display suppressed synaptic plasticity and inhibitory synapse development and abnormal social communication and startle response. Yan Li, Ryunhee Kim, Yi Sul Cho, Doyoun Kim, Kyungdeok Kim, Junyeop Daniel Roh, Hanwool Park, Esther Yang, Soo-Jeong Kim, Jaewon Ko, Hyun Kim, Yong-Chul Bae, Eunjoon Kim
Pericyte ontogeny: the use of chimeras to track a cell lineage of diverse germ line origins. Heather Corbett Etchevers
A compromised gsdf signaling leads to gamatogenesis confusion and subfertility in medaka. Guijun Guan, Shumei Xu, Anning Guo, Xiaomiao Zhao, Yingqing Zhang, Kaiqing Sun, Yi Kang, Yuyang Chang, Xiaowen Wu, Liangbiao Chen
Aged blood inhibits hippocampal neurogenesis and activates microglia through VCAM1 at the blood-brain barrier. Hanadie Yousef, Cathrin J Czupalla, Davis Lee, Ashley Burke, Michelle Chen, Judith Zandstra, Elisabeth Berber, Benoit Lehallier, Vidhu Mathur, Ramesh V Nair, Liana Bonanno, Taylor Merkel, Markus Schwaninger, Stephen Quake, Eugene C Butcher, Tony Wyss-Coray
| Morphogenesis & mechanics

Quantification of gene expression patterns to reveal the origins of abnormal morphogenesis. Neus Martinez-Abadias, Roger Mateu Estivill, Jaume Sastre Tomas, Susan Motch Perrine, Melissa Yoon, Alex Robert-Moreno, Jim Swoger, Lucia Russo, Kazuhiko Kawasaki, Joan Richtsmeier, James Sharpe
A three-dimensional staging system of mouse endometrial gland morphogenesis. Zer Vue, Gabriel Gonzalez, C. Allison Stewart, Shyamin Mehra, Richard R. Behringer
Pcdh18a-positive tip cells instruct notochord formation in zebrafish. Bernadett Bosze, Benjamin Mattes, Claude Sinner, Kathrin Stricker, Victor Gourain, Thomas Thumberger, Sham Tlili, Sabrina Weber, Joachim Wittbrodt, Timothy E Saunders, Uwe Straehle, Alexander Schug, Steffen Scholpp
In vivo topology converts competition for cell-matrix adhesion into directional migration. Fernanda Bajanca, Nadege Gouignard, Charlotte Colle, Maddy Parsons, Roberto Mayor, Eric Theveneau
Mechanical mapping of spinal cord development and repair in living zebrafish larvae using Brillouin microscopy. Raimund Schlüßler, Stephanie Möllmert, Shada Abuhattum, Gheorghe Cojoc, Paul Müller, Kyoohyun Kim, Conrad Möckel, Conrad Zimmermann, Jürgen Czarske, Jochen Guck

Optochemical control of cell contractility at single cell resolution during tissue morphogenesis. Deqing Kong, Fred Wolf, Joerg Grosshans
Coupling of Rho family GTPases during mesenchymal-to-epithelial-like transitions. Christopher Toret, Pruthvi Shivakumar, Pierre-Francois Lenne, Andre LE BIVIC
Non-canonical apical constriction shapes emergent matrices in C. elegans. Sophie S Katz, Alison Renee Frand
Mechanical strain can increase segment number in live chick embryos. Ben K. A. Nelemans, Manuel Schmitz, Hannan Tahir, Roeland M. H. Merks, Theodoor H. Smit
E-cadherin bridges cell polarity and spindle orientation to ensure prostate epithelial integrity and prevent carcinogenesis in vivo. Xue Wang, Kai Zhang, Zhongzhong Ji, Chaping Cheng, Huifang Zhao, Yaru Sheng, Xiaoxia Li, Liancheng Fan, Baijun Dong, Wei Xue, Wei-Qiang Gao, Helen Zhu
Two contractile pools of actomyosin distinctly load and tune E-cadherin levels during morphogenesis. Girish R Kale, Xingbo Yang, Jean-Marc Philippe, Madhav Mani, Pierre-Francois Lenne, Thomas Lecuit
Basal constriction during midbrain-hindbrain boundary morphogenesis is mediated by Wnt5b and Focal Adhesion Kinase. Jennifer H Gutzman, Ellie Graeden, Isabel Brachmann, Sayumi Yamazoe, James K Chen, Hazel Sive
GSK3 Controls Migration of the Neural Crest Lineage. Sandra G Gonzalez Malagon, Anna Lopez Munoz, Daniel Doro, Triona Bolger, Evan Poon, Elizabeth Tucker, Hadeel Adel Al-Lami, Matthias Krause, Christopher Phiel, Louis Chesler, Karen J Liu

Feedback control of neurogenesis by tissue packing. Tom W. Hiscock, Joel B. Miesfeld, Kishore R. Mosaliganti, Brian A. Link, Sean G. Megason
Spindle assembly in egg extracts of the Marsabit clawed frog, Xenopus borealis. Maiko Kitaoka, Rebecca Heald, Romain Gibeaux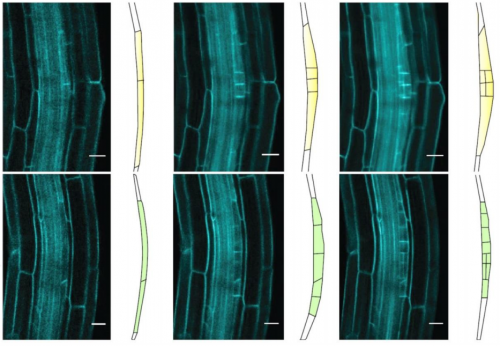 The expa1-1 mutant reveals a new biophysical lateral root organogenesis checkpoint. Priya Ramakrishna, Graham A. Rance, Lam D. Vu, Evan Murphy, Kamal Swarup, Kamaljit Moirangthem, Bodil Jorgensen, Brigitte van de Cotte, Tatsuaki Goh, Zhefeng Lin, Ute Voss, Tom Beeckman, Malcolm J. Bennett, Kris Gevaert, Ive De Smet
Microtubule acetylation is required for mechanosensation in Drosophila. Connie Yan, Fei Wang, Yun Peng, Claire R Williams, Brian Jenkins, Jill Willdonger, John C Tuthill, Yang Xiang, Stephen L Rogers, Jay Z Parrish
Bovine mammary gland development: new insights into the epithelial hierarchy. Laurence Finot, Eric Chanat, Frederic Dessauge
Development of High-Order Organization of Guanine-Based Reflectors Underlies the Dual Functionality of the Zebrafish Iris. Dvir Gur, Jan-David Nicolas, Vlad Brumfeld, Omri Bar-Elli, Dan Oron, Gil Levkowitz
Morphohistological development of the somatic embryo of Typha domingensis. Guadalupe Hernández-Piedra​, Violeta Ruiz-Carrera, Alberto J Sánchez, Arlette Hernández-Franyutti​,Alfonso Azpeitia-Morales
| Genes & genomes
PRC1-dependent compaction of Hox gene clusters prevents transcriptional derepression during early Drosophila embryogenesis. Thierry Cheutin, Giacomo Cavalli
Phenotypic convergence in the brain: distinct transcription factors regulate common terminal neuronal characters. Nikolaos Konstantinides, Katarina Kapuralin, Chaimaa Fadil, Luendreo Barboza, Rahul Satija, Claude Desplan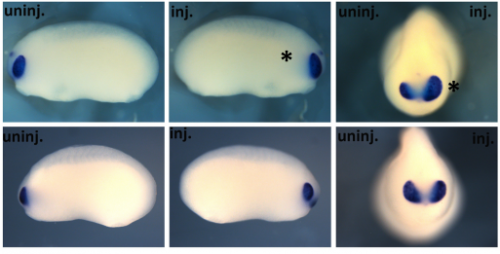 The age-regulated zinc finger factor ZNF367 is a new modulator of embryonic neurogenesis. Valentina Naef, Sara Monticelli, Debora Corsinovi, Maria Teresa Mazzetto, Alessandro Cellerino, Michela Ori
Fragile X mental retardation protein is a size-dependent translational activator. Ethan J Greenblatt, Allan C Spradling
Precise temporal regulation of alternative splicing during neural development. Sebastien M Weyn-Vanhentenryck, Huijuan Feng, Dmytro Ustianenko, Rachel Duffie, Qinghong Yan, Martin Jacko, Jose C Martinez, Marianne Goodwin, Xuegong Zhang, Ulrich Hengst, Stavros Lomvardas, Maurice S Swanson, Chaolin Zhang
Differential 3′ Processing of Specific Transcripts Expands Regulatory and Protein Diversity Across Neuronal Cell Types. Sasa Jereb, Hun-Way Hwang, Eric Van Otterloo, Eve-Ellen Govek, John J Fak, Yuan Yuan, Mary E Hatten, Robert B Darnell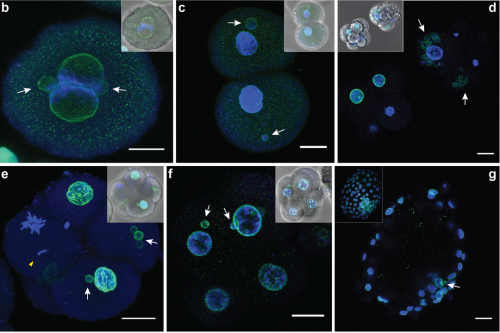 Chromosome Removal Via Cellular Fragmentation and Aneuploid Blastomere Exclusion in Primate Embryos. Brittany L. Daughtry, Jimi L Rosenkrantz, Nathan H. Lazar, Suzanne S. Fei, Nash Redmayne, Kristof A. Torkenczy, Andrew Adey, Lina Gao, Byung Park, Kimberly A. Nevonen, Lucia Carbone, Shawn L. Chavez
HMGA1 zebrafish co-orthologue hmga1b can modulate p53-dependent cellular responses but is unable to control the alternative splicing of psen1. Seyyed Hani Moussavi Nik, Morgan Newman, Amanda Lumsden, Tanya Jayne, Michael Lardelli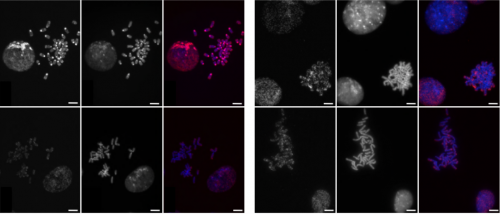 OGT binds a conserved C-terminal domain of TET1 to regulate TET1 activity and function in development. Joel Hrit, Cheng Li, Elizabeth Allene Martin, Eric Simental, Mary Goll, Barbara Panning
Male mice with large inversions or deletions of X-palindrome arms are fertile and express their associated genes post-meiosis. Alyssa N Kruger, Quinn Ellison, Michele A Brogley, Emma R Gerlinger, Jacob L Mueller
The repressive and alleviating nature of FACT shapes the transcriptional landscape in ES cells. Peter Tessarz, Constantine Mylonas
Transcription start site profiling uncovers divergent transcription and enhancer-associated RNAs in Drosophila melanogaster. Michael P.  Meers, Karen Adelman, Robert J. Duronio, Brian D. Strahl, Daniel J. McKay, A. Gregory Matera
Shared Genetic Requirements for Atf5 Translation in the Vomeronasal Organ and Main Olfactory Epithelium. Ryan P Dalton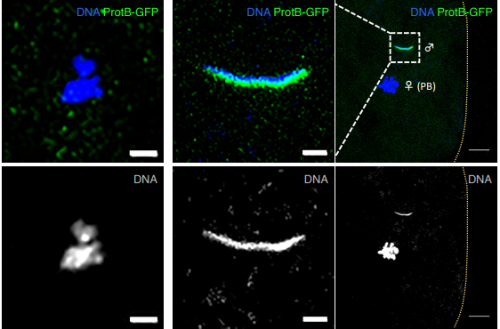 The Trithorax group protein dMLL3/4 instructs the assembly of the zygotic genome at fertilization. Pedro Prudêncio, Leonardo G. Guilgur, João Sobral, Jörg D. Becker, Rui Gonçalo Martinho, Paulo Navarro-Costa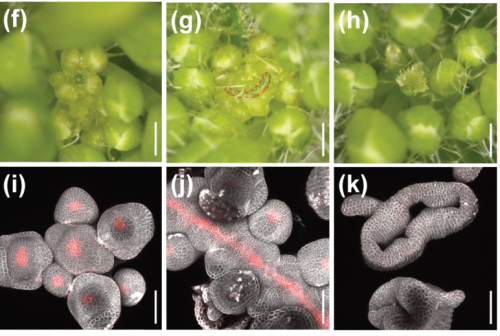 A molecular framework for functional versatility of HECATE transcription factors. Christophe Gaillochet, Suraj Jamge, Froukje van der Wal, Gerco Angenent, Richard Immink, Jan U. Lohmann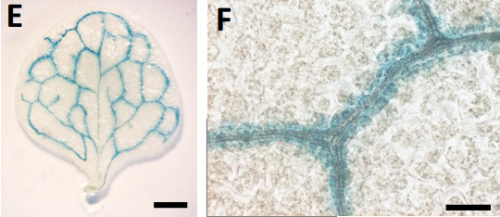 Expression of SULTR2;2 in the Arabidopsis bundle sheath is mediated by a highly conserved positive regulator. Sandra Kirschner, Helen Woodfield, Katharina Prusko, Maria Koczor, Udo Gowik, Julian M Hibberd, Peter Westhoff
The histone variant H2A.Z and chromatin remodeler BRAHMA act coordinately and antagonistically to regulate transcription and nucleosome dynamics in Arabidopsis. E. Shannon Torres, Roger B. Deal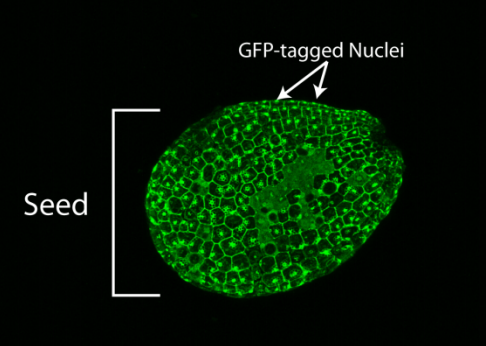 Mapping and dynamics of regulatory DNA during seed development. Alessandra M Sullivan, Andrej A Arsovski, Agnieszka Thompson, Richard Sandstrom, Robert E Thurman, Shane Neph, Audra K Johnson, Shawn T Sullivan, Peter J Sabo, Fidencio V Neri III, Molly Weaver, Morgan Diegel, Jennifer L Nemhauser, John A Stamatoyannopoulos, Kerry L Bubb, Christine Queitsch
Developmental genetics of corolla tube formation: role of the tasiRNA-ARF pathway. Baoqing Ding, Rui Xia, Vandana Gurung, Janelle M. Sagawa, Lauren E. Stanley, Matthew Strobel, Qiaoshan Lin, Pamela K. Diggle, Blake C. Meyers, Yao-Wu Yuan
RNA helicase, DDX27 regulates skeletal muscle growth and regeneration by modulation of translational processes. Alexis H Bennett, Marie Francoise O'Donohue, Stacey R Gundry, Aye T Chan, Jeffery Widrick, Isabelle Draper, Anirban Chakraborty, Yi Zhou, Leonard I Zon, Pierre-Emmanuel Gleizes, Alan H Beggs, Vandana A Gupta
Ventricular chamber-specific Pitx2 insufficiency leads to cardiac hypertrophy and arrhythmias. Ana Chinchilla, Francisco J Esteban, Estefania Lozano-Velasco, Francisco Hernandez-Torres, Jorge N Dominguez, Amelia E Aranega, Diego Franco
Caenorhabditis elegans heterochromatin factor SET-32 plays an essential role in transgenerational establishment of nuclear RNAi-mediated epigenetic silencing. Natallia Kalinava, Julie Ni, Zoran Gajic, Helen Ushakov, Sam Gu
The chromatin modifiers SET-25 and SET-32 are required for initiation but not long-term maintenance of transgenerational epigenetic inheritance. Rachel M Woodhouse, Gabrielle Buchmann, Matthew Hoe, Dylan Harney, Mark Larance, Peter R Boag, Alyson Ashe
Transgenerational Epigenetic Inheritance Factors Localize to Spatially and Temporally Ordered Liquid Droplet Assemblages. Gang Wan, Brandon Fields, George Spracklin, Carolyn Phillips, Scott Kennedy
NRSF−mediated repression of neuronal genes in developing brain persists in the absence of NRSF−Sin3 interaction. Alicia M Hall, Annabel K Short, Akanksha Singh-Taylor, Jennifer Daglian, Tadashi Mishina, William K Schmidt, Hiroyuki Kouji, Tallie Z Baram
Growing oocyte specific transcription-dependent de novo DNA methylation at the imprinted Zrsr1-DMR. Keiichiro Joh, Fumikazu Matsuhisa, Shuji Kitajima, Kenichi Nishioka, Ken Higashimoto, Hitomi Yatsuki, Tomohiro Kono, Haruhiko Koseki, Hidenobu Soejima
Thrombopoietin signaling to chromatin elicits rapid and pervasive epigenome remodeling within poised chromatin architectures. Federico Comoglio, Hyun Jung Park, Stefan Schoenfelder, Iros Barozzi, Daniel Bode, Peter Fraser, Anthony R Green
HOTAIR ancient sequence suggests regulatory roles both in cis and trans. Chirag Nepal, Yavor Hadzheiv, Sachin Pundhir, Piotr Mydel, Boris Lenhard, Ferenc Mueller, Jesper B Andersen
The contribution of non-canonical splicing mutations to severe dominant developmental disorders. Jenny Lord, Giuseppe Gallone, Patrick J. Short, Jeremy F. McRae, Holly Ironfield, Elizabeth H. Wynn, Sebastian S. Gerety, Liu He, Bronwyn Kerr, Diana S. Johnson, Emma McCann, Esther Kinning, Frances Flinter, I. Karen Temple, Jill Clayton-Smith, Meriel McEntagart, Sally Ann Lynch, Shelagh Joss, Sofia Douzgou, Tabib Dabir, Virginia Clowes, Vivienne P. M. McConnell, Wayne Lam, Caroline F. Wright, David R. FitzPatrick, Helen V. Firth, Jeffrey C. Barrett, Matthew E. Hurles, on behalf of the DDD study
HSF2 Co-regulates Protein-coding and Long Non-coding RNA Genes Specific to Black Tissues of the Black Chicken, Yeonsan Ogye. Hyosun Hong, Han-Ha Chai, Kyoungwoo Nam, Dajeong Lim, Kyung-Tai Lee, Yoon Jung Do, Chang-Yeon Cho, Jin-Wu Nam
Functional mapping of the mouse hairless gene promoter region. Eric G Folco, Stefan Nonchev
Gemin4 is an essential gene in mice, and its overexpression in human cells causes relocalization of the SMN complex to the nucleoplasm. Ingo D. Meier, Michael P. Walker, A. Gregory Matera
| Stem cells, regeneration & disease modelling
Three-dimensional human axon tracts derived from cerebral organoids. D. Kacy Cullen, Laura A. Struzyna, Dennis Jgamadze, Wisberty J. Gordián-Vélez, James Lim, Kathryn L. Wofford, Kevin D. Browne, H. Isaac Chen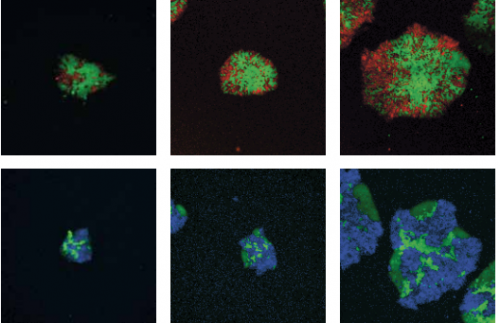 Spatiotemporal mosaic patterning of pluripotent stem cells using CRISPR interference. Ashley R.G. Libby, David A. Joy, Po-Lin So, Mohammad A. Mandegar, Jonathon M. Muncie, Valerie M. Weaver, Bruce R. Conklin, Todd C. McDevitt
Efficient production of erythroid, megakaryoid and myeloid cells, using single cell-derived iPSC colony differentiation. Marten Hansen, Eszter Varga, Cathelijn Aarts, Tatjana Wust, Taco Kuijpers, Marieke von Lindern, Emile van den Akker
Highly efficient chondrogenic differentiation of human iPSCs and purification via a reporter allele generated by CRISPR-Cas9 genome editing. Shaunak S Adkar, Chia-Lung Wu, Vincent P Willard, Amanda Dicks, Adarsh Ettyreddy, Nancy Steward, Nidhi Bhutani, Charles A Gersbach, Farshid Guilak
The chick caudo-lateral epiblast acts as a permissive niche for generating neuromesodermal progenitor behaviours. Peter Baillie-Johnson, Octavian Voiculescu, Penny Hayward, Benjamin Steventon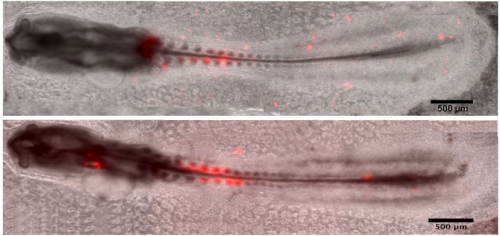 An Epiblast Stem Cell derived multipotent progenitor population for axial extension. Shlomit Edri, Penelope Hayward, Peter Baillie-Johnson, Benjamin Steventon, Alfonso Martinez Arias
Micropattern differentiation of mouse pluripotent stem cells recapitulates embryo regionalized fates and patterning. Sophie Morgani, Jakob J Metzger, Jenny Nichols, Eric Siggia, Anna-Katerina Hadjantonakis
Inter-cellular Interactions and Patterns: Vertebrate Development and Embryonic Stem Cells. Eric D. Siggia
Inheritance of OCT4 predetermines fate choice in human embryonic stem cells. Samuel C. Wolff, Raluca Dumitru, Kasia M. Kedziora, Cierra D. Dungee, Tarek M. Zikry, Rachel A. Haggerty, JrGang Cheng, Adriana S. Beltran, Jeremy E. Purvis
Hematopoietic stem cells differentiate into restricted myeloid progenitors before cell division. Tatyana Grinenko, Anne Eugster, Lars Thielecke, Beata Ramasz, Anja Krueger, Sevina Dietz, Ingmar Glauche, Alexander Gerbaulet, Malte von Bonin, Onur Basak, Hans Clevers, Triantafyllos Chavakis, Ben Wielockx
Interrogation of human hematopoiesis at single-cell and single-variant resolution. Caleb A Lareau, Jacob C Ulirsch, Erik L Bao, Leif S Ludwig, Michael H Guo, Christian Benner, Ansuman T Satpathy, Rany Salem, Joel N Hirschhorn, Hilary K Finucane, Martin J Aryee, Jason D Buenrostro, Vijay G Sankaran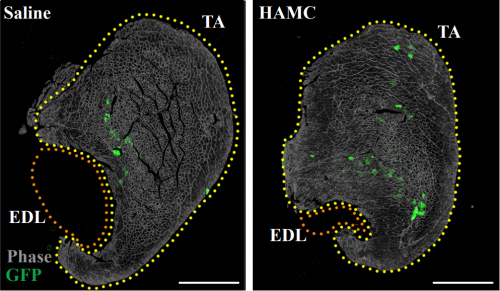 Muscle stem cell intramuscular delivery within hyaluronan methylcellulose improves engraftment efficiency and dispersion. Sadegh Davoudi, Chih-Ying Chin, Michael C. Cooke, Roger Y. Tam, Molly S. Shoichet, Penney M. Gilbert
Behavior and biocompatibility of rabbit bone marrow mesenchymal stem cells with bacterial cellulosic membrane. Marcello Silva Alencar, Yulla Klinger Carvalho, Camila Ernanda Carvalho, Matheus Tajra Feitosa, Michel Muálem Alves​, Fernando Aécio de Amorim Carvalho, Bartolomeu Cruz Viana, Maria Angélica Miglino, Ângela Faustino Jozala​, Maria Acelina Carvalho
RNA polymerase II pausing regulates a quiescence-dependent transcriptional program, priming cells for cell cycle reentry. Hardik P Gala, Debarya Saha, Nisha Venugopal, Ajoy Aloysius, Jyotsna Dhawan
Elongator is required for root stem cell maintenance by regulating SHORT ROOT transcription. Qian Chen, Chuanyou Li, Linlin Qi, Xiaoyue Zhang, Huawei Zhai, Jian Liu, Fangming Wu
Mono-Association with Lactobacillus plantarum Disrupts Intestinal Homeostasis in adult Drosophila. David Fast, Aashna Duggal, Edan Foley
A centrosome asymmetry switch in fly neural stem cells. Emmanuel Gallaud, Anjana Ramdas Nair, Arnaud Monnard, Priyanka Singh, Tri Pham, David Salvador Garcia, Alexia Ferrand, Clemens Cabernard
Asymmetric histone incorporation during DNA replication in Drosophila male germline stem cells. Matthew Wooten, Zehra Nizami, Xinxing Yang, Jonathan Snedeker, Rajesh Ranjan, Jee Min Kim, Elizabeth Urban, Vuong Tran, Jackson Buss, Joseph Gall, Jie Xiao, Xin Chen
Wolbachia control stem cell behavior and stimulate germline proliferation in filarial nematodes. Vincent Foray, Mercedes M Perez-Jimenez, Nour Fattouh, Frederic Landmann
Combinatorial Tissue Engineering Partially Restores Function after Spinal Cord Injury. Jeffrey Hakim, Brian Rodysill, Bingkun K Chen, Ann Schmeichel, Michael J Yaszemski, Anthony Windebank, Nicolas Madigan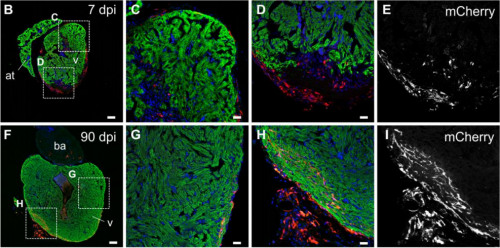 Transient fibrosis resolves via fibroblast inactivation in the regenerating zebrafish heart. Héctor Sánchez-Iranzo, María Galardi-Castilla, Andrés Sanz-Morejón, Juan Manuel González-Rosa, Ricardo Costa, Alexander Ernst, Julio Sainz de Aja, Javier Langa, Nadia Mercader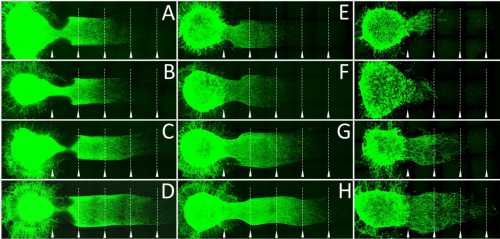 KLF6 activates complementary gene modules relevant to axon growth and promotes corticospinal tract regeneration after spinal injury. Zimei Wang, Ishwariya Venkatesh, Vatsal Mehra, Matthew Simpson, Brian Maunze, Erik Eastwood, Lyndsey Holan, Murray Blackmore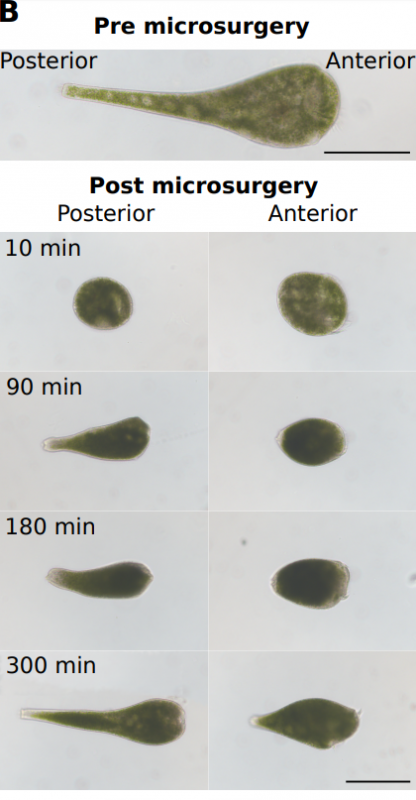 RNA sequencing of Stentor cell fragments reveals key processes underlying cellular regeneration. Henning Onsbring Gustafson, Mahwash Jamy, Thijs J. G. Ettema
Chronic inflammation delays cell migration to villi in the intestinal epithelium. Daniele Muraro, Aimee Parker, Laura Vaux, Sarah Filippi, Alexander Fletcher, Alastair Watson, Carmen Pin, Philip Maini, Helen Byrne
Drosophila Toll links systemic immunity to long-term intestinal epithelial integrity. Magda Atilano, Marcus Glittenberg, Anna Hoyle, Petros Ligoxygakis
Allele-specific CRISPR/Cas9 genome editing of the single-base P23H mutation for rhodopsin associated dominant retinitis pigmentosa. Pingjuan Li, Benjamin P. Kleinstiver, Mihoko Y. Leon, Michelle S. Prew, Daniel Navarro-Gomez, Scott H. Greenwald, Eric A. Pierce, J. Keith Joung, Qin Liu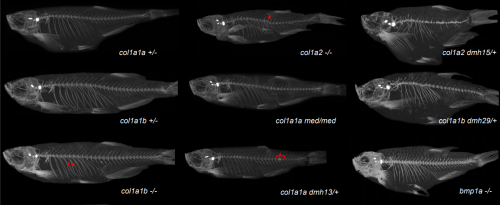 Zebrafish type I collagen mutants faithfully recapitulate human type I collagenopathies. Charlotte Gistelinck, Ronald Y Kwon, Fransiska Malfait, Sofie Symoens, Matthew P Harris, Katrin Henke, Shannon Fisher, Patrick Sips, Brecht Guillemyn, Jan Willem Beck, Petra Vermassen, Hanna De Saffel, MaryAnn Weis, Anne De Paepe, David R Eyre, Andy Willaert, Paul Coucke
Effects of Parathyroid Hormone, Alendronate and Odanacatib on the mineralisation process in intracortical and endocortical Haversian bone of ovariectomized rabbits. Christina Vrahnas, Pascal Buenzli, Thomas A Pearson, Brenda L Pennypacker, Mark J Tobin, Keith R Bambery, Le T Duong, Natalie A Sims
Severely impaired bone material quality in Chihuahua zebrafish resembles classical dominant human osteogenesis imperfecta. Imke Astrid Kristina Fiedler, Felix Nikolai Schmidt, Christine Plumeyer, Petar Milovanovic, Roberta Gioia, Francesca Tonelli, Antonella Forlino, Bjoern Busse

Microglia inhibition rescues developmental hypofrontality in a mouse model of mental illness. Mattia Chini, Christoph Lindemann, Jastyn A. Poepplau, Xiaxia Xu, Joachim Ahlbeck, Sebastian H. Bitzenhofer, Christoph Mulert, Ileana L. Hanganu-Opatz
Aberrant calcium signaling in astrocytes inhibits neuronal excitability in a human Down syndrome stem cell model. Lin Tian, Grace Or, Yinxue Wang, Guilai Shi, Yizhi Wang, Junqing Sun, Stelios Papadopoulos, Gerard Broussard, Elizabeth Unger, Wenbin Deng, Jason Weick, Anita Bhattacharyya, Chao-Yin Chen, Guoqiang Yu, Loren Looger
Systematic Functional Characterization Of Human 21st Chromosome Orthologs In Caenorhabditis elegans. Sarah Nordquist, Sofia R Smith, Jonathan Pierce
Basal mitophagy is widespread in Drosophila but minimally affected by loss of Pink1 or parkin. Juliette J. Lee, Alvaro Sanchez-Martinez, Aitor Martinez Zarate, Cristiane Beninca, Ugo Mayor, Michael J. Clague, Alexander J. Whitworth
Defects in the neuroendocrine axis cause global development delay in a Drosophila model of NGLY1 Deficiency. Tamy Rodriguez, Joshua Mast, Tom Hartl, Ethan Perlstein
Evo-devo & evo

De novo origin of multicellularity in response to predation. Matthew D. Herron, Josh M. Borin, Jacob C. Boswell, Jillian Walker, Charles A. Knox, Margrethe Boyd, Frank Rosenzweig, William C. Ratcliff
Ecological advantages and evolutionary limitations of aggregative multicellular development. Jennifer T Pentz, Pedro Márquez-Zacarías, Peter J Yunker, Eric Libby, William C Ratcliff

Protein-coding variation and introgression of regulatory alleles drive plumage pattern diversity in the rock pigeon. Anna Vickrey, Rebecca Bruders, Zev Kronenberg, Emma Mackey, Ryan J Bohlender, Emily Maclary, Edward J Osborne, Kevin P Johnson, Chad D Huff, Mark Yandell, Michael Shapiro

Massively parallel dissection of human accelerated regions in human and chimpanzee neural progenitors. Hane Ryu, Fumitaka Inoue, Sean Whalen, Alex Williams, Martin Kircher, Beth Martin, Beatriz Alvarado, Md. Abul Hassan Samee, Kathleen Keough, Sean Thomas, Arnold Kriegstein, Jay Shendure, Alex Pollen, Nadav Ahituv, Katherine Pollard
NvERTx: A gene expression database to compare Embryogenesis and Regeneration in the sea anemone Nematostella vectensis. Jacob Warner, Vincent Guerlais, Aldine Amiel, Hereroa Johnston, Karine Nedoncelle, Eric Rottinger
Insect wings and body wall evolved from ancient leg segments. Heather S Bruce, Nipam H Patel
Comparison of village dog and wolf genomes highlights the pivotal role of the neural crest in dog domestication. Amanda L. Pendleton, Feichen Shen, Angela M. Taravella, Sarah Emery, Krishna R. Veeramah, Adam R. Boyko, Jeffrey M. Kidd
The mammalian decidual cell evolved from a cellular stress response. Eric M Erkenbrack, Jamie D Maziarz, Oliver W Griffith, Cong Liang, Arun R Chavan, Gunter P Wagner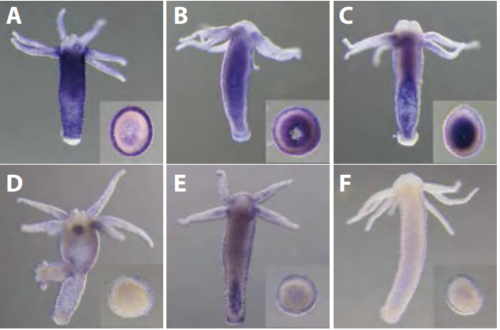 Metabolic co-dependence drives the evolutionary ancient Hydra-Chlorella symbiosis. Mayuko Hamada, Katja Schröder, Jay Bathia, Ulrich Kürn, Sebastian Fraune, Mariia Khalturina, Konstantin Khalturin, Chuya Shinzato, Nori Satoh, Thomas C.G. Bosch
In toto live imaging in scuttle fly Megaselia abdita reveals transitions towards a novel extraembryonic architecture. Francesca Caroti, Everado González Avalos, Paula González Avalos, Dimitri Kromm, Viola Noeske, Maike Wosch, Lucas Schütz, Lars Hufnagel, Steffen Lemke
Conserved noncoding elements influence the transposable element landscape in Drosophila. Manee M. Manee, John Jackson, Casey M. Bergman
Adaptive evolution of animal proteins over development: support for the Darwin hypothesis of Evo-Devo. Jialin Liu, Marc Robinson-Rechavi
Developmental constraints on genome evolution in four bilaterian model species. Jialin Liu, Marc Robinson-Rechavi
Chromosome evolution at the origin of the ancestral vertebrate genome. Christine Sacerdot, Alexandra Louis, Celine Bon, Hugues ROEST CROLLIUS
Functional repurposing of regulatory element activity during mammalian evolution. Francesco N Carelli, Angelica Liechti, Jean Halbert, Maria Warnefors, Henrik Kaessmann
Improved phylogenetic resolution within Siphonophora (Cnidaria) with implications for trait evolution. Catriona Munro, Stefan Siebert, Felipe Zapata, Mark Howison, Alejandro Damian-Serrano, Samuel H. Church, Freya E. Goetz, Philip R. Pugh, Steven H.D. Haddock, Casey W. Dunn
Conserved and ubiquitous expression of piRNAs and PIWI genes in mollusks antedates the origin of somatic PIWI/piRNA expression to the root of bilaterians. Julia Jehn, Daniel Gebert, Frank Pipilescu, Sarah Stern, Julian Simon Thilo Kiefer, Charlotte Hewel, David Rosenkranz
Metabarcoding analysis on European coastal samples reveals new molecular metazoan diversity. David Lopez-Escardo, Jordi Paps, Colomban de Vargas, Ramon Massana, Inaki Ruiz-Trillo, Javier del Campo
Frequent Non-random Shifts in the Temporal Sequence of Developmental Landmark Events during Fish Evolutionary Diversification. Fumihiro Ito, Tomotaka Matsumoto, Tatsumi Hirata
Inferring the probability of the derived versus the ancestral allelic state at a polymorphic site. Peter D. Keightley, Benjamin Jackson
Genome-wide selection scans integrated with association mapping reveal mechanisms of physiological adaptation across a salinity gradient in killifish. Reid S. Brennan, Timothy M. Healy, Heather J. Bryant, Man Van La, Patricia M. Schulte, Andrew Whitehead
Transcriptomic analyses reveal tissue-specific selection on genes related to apoptotic processes in the subterranean rodent, Ctenomys sociabilis. Andrew Lang, Lauren Kordonowy, Eileen Lacey, Matthew MacManes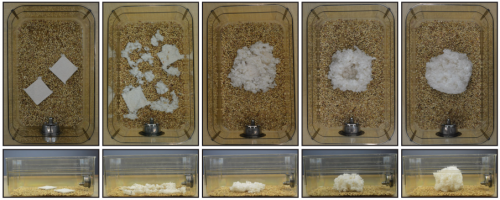 The evolution of nesting behaviour in Peromyscus mice. Caitlin L. Lewarch, Hopi E. Hoekstra
Evolution at two time frames: polymorphisms from an ancient singular divergence event fuel contemporary parallel evolution. Steven Van Belleghem, Carl Vangestel, Katrien De Wolf, Zoe De Corte, Markus Moest, Pasi Rastas, Luc De Meester, Frederik Hendrickx
Strong hybrid male incompatibilities impede the spread of a selfish chromosome between populations of a fly. Rudi Verspoor, Jack ML Smith, Natasha LM Mannion, Gregory DD Hurst, Tom Price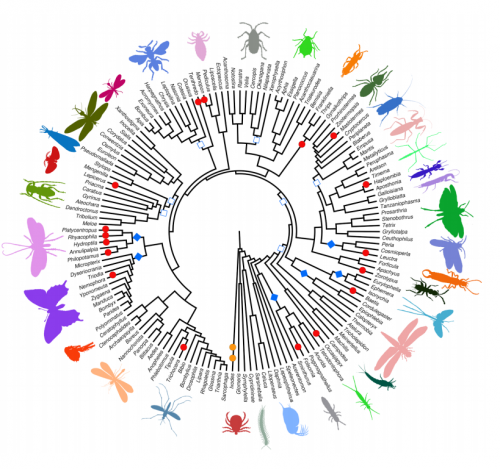 Multiple large-scale gene and genome duplications during the evolution of hexapods. Zheng Li, George Tiley, Sally Galuska, Chris Reardon, Thomas Kidder, Rebecca Rundell, Michael S. Barker
A high-quality sequence of Rosa chinensis to elucidate genome structure and ornamental traits. Laurence Hibrand, Tom Ruttink, Latifa Hamama, Ilya Kirov, Deepika Lakhwani, Ning-Ning Zhou, Peter Bourke, Nicolas Daccord, Leen Leus, Dietmar Schulz, Henri Van deGeest, Thamara Hesselink, Katrijn Van Laere, Sandrine Balzergue, Tatiana Thouroude, Annie Chastellier, Julien Jeauffre, Linda Voisine, Sylvain Gaillard, Theo Borm, Paul Arens, Roeland Voorrips, Chris Maliepaard, Enzo Neu, Marcus Linde, Marie-Christine Le Paslier, Aurelie Berard, Remi Bounon, Jeremy Clotault, Nathalie Choisne, Hadi Quesneville, Koji Kawamura, Sebastien Aubourg, Soulaiman Sakr, Rene Smulder, Elio Schijlen, Etienne Bucher, Thomas Debener, Jan De Riek, Fabrice Foucher
Patterns of microsatellite distribution reflect the evolution of biological complexity. Surabhi Surabhi, Akshay Kumar Avvaru, Divya Tej Sowpati, Rakesh K Mishra
The soft explosive model of placental mammal evolution. Matthew J Phillips, Carmelo Fruciano
Genetic Signatures of Lipid Metabolism Evolution in Cetacea. Yoshinori Endo, Ken-ichiro Kamei, Miho Inoue-Murayama
A butterfly chromonome reveals selection dynamics during extensive and cryptic chromosomal reshuffling. Jason A Hill, Ramprasad Neethiraj, Pasi Rastas, Nathan Clark, Nathan Morehouse, Maria de la Paz Celorio-Mancera, Jofre Carnicer Cols, Heinrich Dircksen, Camille Meslin, Kristin Sikkink, Maria Vives, Heiko Vogel, Christer Wiklund, Carol L Boggs, Soren Nylin, Christopher Wheat
The genome of the water strider Gerris buenoi reveals expansions of gene repertoires associated with adaptations to life on the water.David Armisen, Rajendhran Rajakumar, Markus Friedrich, Joshua B Benoit, Hugh M Robertson, Kristen A Panfilio, Seung-Joon Ahn, Monica F Poelchau, Hsu Chao, Huyen Dinh, HarshaVardhan Doddapaneni, Shannon Dugan-Perez, Richard A Gibbs, Daniel ST Hughes, Yi Han, Sandra L Lee, Shwetha C Murali, Donna M muzny, Jiaxin Qu, Kim C Worley, Monica Munoz-Torres, Ehab Abouheif, Francois Bonneton, Travis Chen, Christopher Childers, Andrew G Cridge, Antonin JJ Crumiere, Amelie Decaras, Elise M Didion, Elizabeth Duncan, Elena N Elpidina, Marie-Julie Fave, Cedric Finet, Chris GC Jacobs, Alys Jarvela, Emily J Jennings, Jeffery W Jones, Maryna P Lesoway, Mackenzie Lovegrove, Alexander Martynov, Brenda Oppert, Angelica Lilico-Ouachour, Arjuna Rajakumar, Peter N Refki, Andrew J Rosendale, Maria Emilia Santos, William Toubiana, Maurijn van der Zee, Iris M Vargas Jentzsch, Aidamalia Vargas Lowman, Severine Viala, Stephen Richards, Abderrahman Khila
Improved draft of the Mojave Desert tortoise genome, Gopherus agassizii, version 1.1. Timothy H Webster​​, Greer A Dolby​​, Melissa A Wilson Sayres, Kenro Kusumi
Embracing heterogeneity: Building the Tree of Life and the future of phylogenomics. Gustavo A Bravo​, Alexandre Antonelli, Christine D Bacon, Krzysztof Bartoszek, Mozes Blom, Stella Huynh, Graham Jones, L. Lacey Knowles, Sangeet Lamichhaney, Thomas Marcussen, Hélène Morlon, Luay Nakhleh, Bengt Oxelman, Bernard Pfeil, Alexander Schliep, Niklas Wahlberg, Fernanda Werneck, John Wiedenhoeft, Sandi Willows-Munro, Scott V Edwards
Gene flow mediates the role of sex chromosome meiotic drive during complex speciation. Colin D Meiklejohn, Emily L. Landeen, Kathleen E. Gordon, Thomas Rzatkiewicz, Sarah B. Kingan, Anthony J. Geneva, Jeffrey P. Vedanayagam, Christina A. Muirhead, Daniel Garrigan, David L. Stern, Daven C. Presgraves
Cell biology
The actin cytoskeleton of the mouse sperm flagellum is organized in a helical structure. Maria Gracia Gervasi, Xinran Xu, Blanca Carbajal-Gonzalez, Mariano G Buffone, Pablo Visconti, Diego Krapf
A Critical-like Collective State Leads to Long-range Cell Communication in Dictyostelium discoideum Aggregation. Giovanna De Palo, Darvin Yi, Robert G. Endres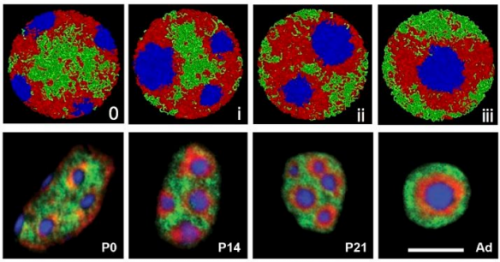 Heterochromatin drives organization of conventional and inverted nuclei. Martin Falk, Yana Feodorova, Natasha Naumova, Maxim Imakaev, Bryan R. Lajoie, Heinrich Leonhardt, Boris Joffe, Job Dekker, Geoffrey Fudenberg, Irina Solovei, Leonid Mirny
A non-canonical role for dynamin-1 in regulating early stages of clathrin-mediated endocytosis in non-neuronal cells. Saipraveen Srinivasan, Christoph J. Burckhardt, Madhura Bhave, Zhiming Chen, Ping-Hung Chen, Xinxin Wang, Gaudenz Danuser, Sandra L. Schmid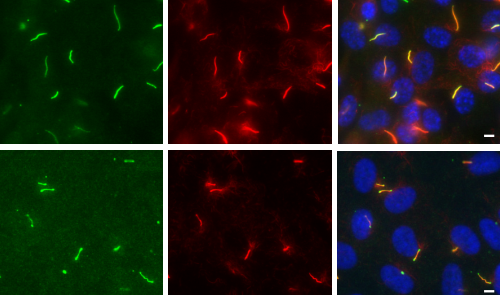 Dynein-2 is required for a functional transition zone and bidirectional ciliary trafficking. Laura Vuolo, Nicola L Stevenson, Kate Heesom, David J Stephens
Src-transformed cells hijack mitosis to extrude from the epithelium. Katarzyna A Anton, Mihoko Kajita, Rika Narumi, Yasuyuki Fujita, Masazumi Tada
Transcription factor dynamics reveals a circadian code for fat cell differentiation. Zahra Bahrami-Nejad, Michael L Zhao, Stefan Tholen, Devon Hunerdosse, Karen E Tkach, Sabine van Schie, Mingyu Chung, Mary N Teruel
Phosphorylation of GMFγ by c-Abl coordinates lamellipodial and focal adhesion dynamics. Brennan D Gerlach, Guoning Liao, Kate Tubbesing, Alyssa C. Rezey, Ruping Wang, Margarida Barroso, Dale D Tang
Spindly is Required for Rapid Migration of Human Cells. Claudia Conte, Michelle Baird, Michael W Davidson, Eric Ross Griffis
FRMD8 promotes inflammatory and growth factor signalling by stabilising the iRhom/ADAM17 sheddase complex. Ulrike Künzel, Adam Graham Grieve, Yao Meng, Sally A Cowley, Matthew Freeman
iTAP, a novel iRhom interactor, controls TNF secretion by policing the stability of iRhom/TACE. Ioanna Oikonomidi, Emma Burbridge, Miguel Cavadas, Graeme Sullivan, Danielle Clancy, Blanka Collis, Jana Brezinova, Jana Humpolickova, Tianyi Hu, Andrea Bileck, Christopher Gerner, Alfonso Bolado, Alex von Kriegsheim, Kvido Strisovsky, Seamus J Martin, Colin Adrain
Contact inhibitory Eph signaling suppresses EGF-promoted cell migration by decoupling EGFR activity from vesicular recycling. Wayne Stallaert, Ola Sabet, Yannick Bruggemann, Lisa Baak, Philippe Bastiaens
Microtubule dynamics regulates mitochondrial fission. Kritika Mehta, Manjyot Kaur Chug, Siddharth Jhunjhunwala, Vaishnavi Ananthanarayanan
Deconvolution Of Subcellular Protrusion Heterogeneity And The Underlying Actin Regulator Dynamics From Live Cell Imaging. Chuangqi Wang, Hee June Choi, Sung-Jin Kim, Aesha Desai, Namgyu Lee, Dohoon Kim, Yongho Bae, Kwonmoo Lee
Stopping Transformed Growth with Cytoskeletal Proteins: Turning a Devil into an Angel. Bo Yang, Haguy Wolfenson, Naotaka Nakazawa, Shuaimin Liu, Junqiang Hu, Michael Sheetz
Antagonism between the dynein and Ndc80 complexes at kinetochores controls the stability of kinetochore-microtubule attachments during mitosis. Mohammed A. Amin, Richard J. McKenney, Dileep Varma
A saturation mutagenesis approach to understanding PTEN lipid phosphatase activity and genotype-phenotypes relationships. Taylor L Mighell, Sara Evans-Dutson,  Brian J O'Roak
ECM cross-linking regulates invadopodia dynamics. Kamyar Esmaeili Pourfarhangi, Aviv Bergman, Bojana Gligorijevic
Regulation of global translation during the cell cycle. Vilte Stonyte, Erik Boye, Beata Grallert
Membrane bending energy and tension govern mitochondrial division. Lina Carlini, Dora Mahecic, Tatjana Kleele, Aurelien Roux, Suliana Manley
Core Proteome and Architecture of COPI Vesicles. Manuel Rhiel, Bernd Hessling, Qi Gao, Andrea Hellwig, Frank Adolf, Felix T. Wieland

ESCRT-III acts in scissioning new peroxisomes from the ER. Fred D Mast, Thurston Herricks, Kathleen M Strehler, Leslie R Miller, Ramsey A Saleem, Richard A Rachubinski, John D Aitchison
Modelling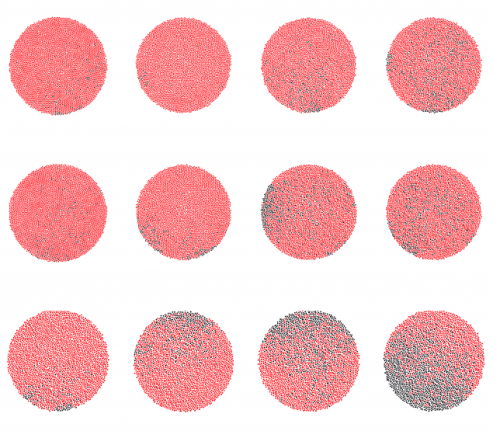 Noise-driven Cell Differentiation and the Emergence of Organization. Hadiseh Safdari, Ata Kalirad, Cristian Picioreanu, Rouzbeh Tusserkani, Bahram Goliaei, Mehdi Sadeghi
A Toolbox for Discrete Modelling of Cell Signalling Dynamics. Yasmin Z Paterson, David Shorthouse, Markus W Pleijzier, Nir Piterman, Claus Bendtsen, Benjamin A Hall, Jasmin Fisher
A Three-Dimensional Mathematical Model of Collagen Contraction. Emily Jennings Evans, John C. Dallon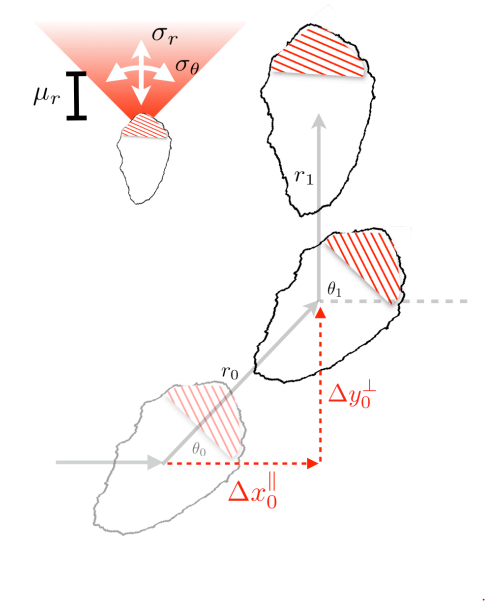 Stochastic methods for inferring states of cell migration. Richard J Allen, Christopher Welch, Neha Pankow, Klaus Hahn, Timothy C Elston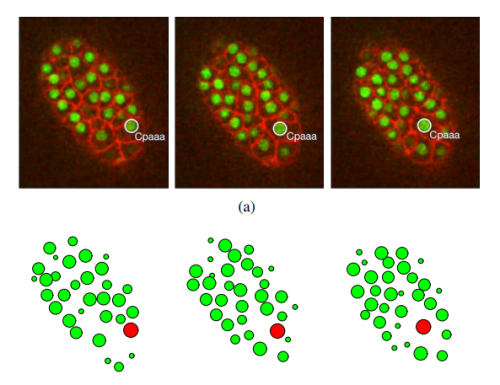 Deep Reinforcement Learning of Cell Movement in the Early Stage of C. elegans Embryogenesis. Zi Wang, Dali Wang, Chengcheng Li, Yichi Xu, Husheng Li, Zhirong Bao
Modeling cell size regulation: From single-cell level statistics to molecular mechanisms and population level effects. Po-Yi Ho, Jie Lin, Ariel Amir
A model of dynamic stability of H3K9me3 heterochromatin to explain the resistance to reprogramming of differentiated cells. Charly Jehanno, Gilles Flouriot, Pascale Le Goff, Denis Michel
How Criticality of Gene Regulatory Networks Affects the Resulting Morphogenesis under Genetic Perturbations. Hyobin Kim, Hiroki Sayama
Complexity, Development, and Evolution in Morphogenetic Collective Systems. Hiroki Sayama
Statistical mechanics of cell decision-making: the cell migration force distribution. Haralampos Hatzikirou
Approximate Bayesian computation reveals the importance of repeated measurements for parameterising cell-based models of growing tissues. Jochen Kursawe, Ruth E. Baker, Alexander George Fletcher
A Reactive Inelasticity Theoretical Framework for modeling Viscoelasticity, Plastic Deformation, and damage in Soft Tissue. Babak N. Safa, Michael H. Santare, Dawn M. Elliott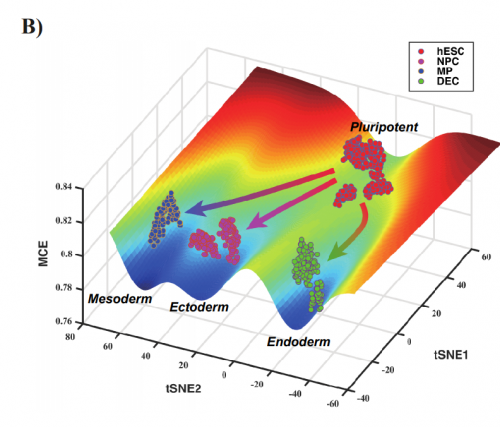 Quantifying Waddington's epigenetic landscape: a comparison of single-cell potency measures. Jifan Shi, Andrew Teschendorff, Weiyan Chen, Luonan Chen, Tiejun Li
Modelling mitosis with multiple phenotypes: relation to Haeckel's biogenetic recapitulation law. Yuriy Alexandrov
Ontology-based validation and identification of regulatory phenotypes. Maxat Kulmanov, Paul N Schofield, Georgios V Gkoutos, Robert Hoehndorf
The importance of geometry in the corneal micropocket angiogenesis assay. James A Grogan, Anthony J Connor, Joe M Pitt-Francis, Philip K Maini, Helen M Byrne
Euplotid: A quantized geometric model of the eukaryotic cell. Diego Borges-Rivera
Enhanced Waddington Landscape Model with Cell-Cell Communication Can Explain Molecular Mechanisms of Self-Organization. Hosein Fooladi, Parsa Moradi, Ali Sharifi-Zarchi, Babak Hossein Khalaj
Tools & resources
| Imaging etc.
Observing the Cell in Its Native State: Imaging Subcellular Dynamics in Multicellular Organisms.Tsung-li Liu, Srigokul Upadhyayula, Daniel E Milkie, Ved Singh, Kai Wang, Ian A Swinburne, Kishore R Mosaliganti, Zach M Collins, Tom W Hiscock, Jamien Shea, Abraham Q Kohrman, Taylor N Medwig, Daphne Dambournet, Ryan Forster, Brian Cunniff, Yuan Ruan, Hanako Yashiro, Steffen Scholpp, Elliot M Meyerowitz, Dirk Hockemeyer, David G Drubin, Benjamin L Martin, David Q Matus, Minoru Koyama, Sean G Megason, Tom Kirchhausen, Eric Betzig
Sub-voxel light-sheet microscopy for high-resolution, high-throughput volumetric imaging of large biomedical specimens. Peng Fei, Jun Nie, Juhyun Lee, Yichen Ding, Shuoran Li, Zhilong Yu, Hao Zhang, Masaya Hagiwara, Tingting Yu, Tatiana Segura, Chih-Ming Ho, Dan Zhu, Tzung K. Hsiai
Single-cell diffraction tomography with optofluidic rotation about a tilted axis. Paul Müller, Mirjam Schürmann, Chii J. Chan, Jochen Guck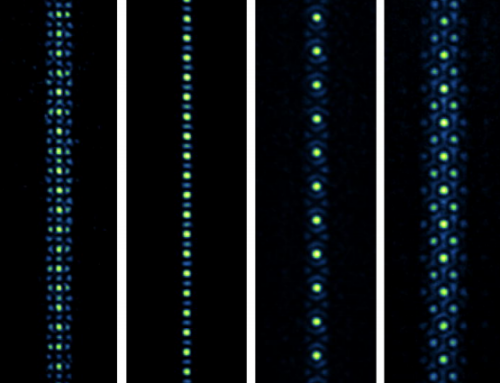 SSPIM: a beam shaping toolbox for structured selective plane illumination microscopy. Mostafa Aakhte, Ehsan A. Akhlaghi, Hans-Arno J Muller
Three-photon fluorescence microscopy with an axially elongated Bessel focus. Cristina Rodriguez, Yajie Liang, Rongwen Lu, Na Ji
Enhanced photon collection enables four dimensional fluorescence nanoscopy of living systems. Luciano Masullo, Andreas Boden, Francesca Pennacchietti, Giovanna Coceano, Michael Ratz, Ilaria Testa
Content-Aware Image Restoration: Pushing the Limits of Fluorescence Microscopy. Martin Weigert, Uwe Schmidt, Tobias Boothe, Andreas Müller, Alexandr Dibrov, Akanksha Jain, Benjamin Wilhelm, Deborah Schmidt, Coleman Broaddus, Siân Culley, Maurício Rocha-Martins, Fabián Segovia-Miranda, Caren Norden, Ricardo Henriques, Marino Zerial, Michele Solimena, Jochen Rink, Pavel Tomancak, Loic Royer, Florian Jug, Eugene W. Myers
X10 Expansion Microscopy Enables 25 nm Resolution on Conventional Microscopes. Sven Truckenbrodt, Manuel Maidorn, Dagmar Crzan, Hanna Wildhagen, Selda Kabatas, Silvio O. Rizzoli
Multicolor single particle reconstruction of protein complexes. Christian Sieben, Niccolo Banterle, Kyle Douglass, Pierre Gonczy, Suliana Manley

Quantitative super-resolution single molecule microscopy dataset of YFP-tagged growth factor receptors. Tomas Lukes, Jakub Pospisil, Karel Fliegel, Theo Lasser, Guy M Hagen
In vivo monitoring of plant small GTPase activation using a Förster resonance energy transfer biosensor. Hann Ling Won, Akira Akamatsu, Qiong Wang, Masayuki Higuchi, Tomonori Matsuda, Jun Okuda, Ken-ichi Kosami, Noriko Inada, Tsutomu Kawasaki, Shingo Nagawa, Li Tan, Yoji Kawano, Ko Shimamoto
Exploring morphological motifs for a single neuron based on multiple 3D reconstructions. Jian Yang, Yishan He, Zhi Zhou, Ning Zhong, Hanchuan Peng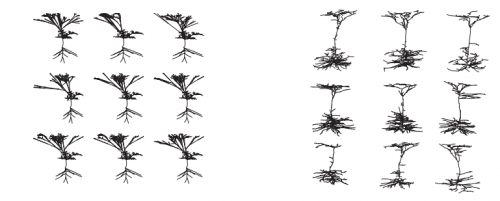 Sampling Neuron Morphologies. Roozbeh Farhoodi, Konrad P Kording
DeepNeuron: An Open Deep Learning Toolbox for Neuron Tracing. Zhi Zhou, Hsien-Chi Kuo, Hanchuan Peng, Fuhui Long
High precision automated detection of labeled nuclei in terabyte-scale whole-brain volumetric image data of mouse. Girraj Pahariya, Sukhendu Das, Jaikishan Jayakumar, Samik Bannerjee, Venu Vangala, Keerthi Ram, Partha P Mitra
High-resolution wide-field human brain tumor margin detection and in vivo murine neuroimaging. Derek Yecies, Orly Liba, Elliott SoRelle, Rebecca Dutta, Edwin Yuan, Hannes Vogel, Gerald Grant, Adam de la Zerda
FlowPot axenic plant growth system for microbiota research. James M. Kremer, Bradley C. Paasch, David Rhodes, Caitlin Thireault, John E. Froehlich, Paul Schulze-Lefert, James M. Tiedje, Sheng Yang He
Genetically encoded ratiometric indicators for potassium ion. Yi Shen, Sheng-Yi Wu, Vladimir Rancic, Yong Qian, Shin-Ichiro Miyashita, Klaus Ballanyi, Robert E. Campbell, Min Dong
A compact head-mounted endoscope for in vivo calcium imaging in freely-behaving mice. Alexander D Jacob, Adam I Ramsaran, Andrew J Mocle, Lina M Tran, Chen Yan, Paul W Frankland, Sheena A Josselyn
Transcranial in vivo recording of neural activity in the rodent brain with near-infrared photoacoustic voltage-sensitive dye imaging. Jeeun Kang, Haichong K. Zhang, Shilpa D. Kadam, Julie Fedorko, Heather Valentine, Ping Yan, Jin U. Kang, Arman Rahmim, Albert Gjedde, Leslie M. Loew, Dean F. Wong, Emad M. Boctor
Parallel holographic illumination enables sub-millisecond two-photon optogenetic activation in mouse visual cortex in vivo. I-Wen Chen, Emiliano Ronzitti, Brian R. Lee, Tanya L. Daigle, Hongkui Zeng, Eirini Papagiakoumou, Valentina Emiliani
In vivo multiphoton microscopy of cardiomyocyte calcium dynamics in the beating mouse heart. David M Small, Jason S Jones, Nozomi Nishimura
Imaging neural activity in the ventral nerve cord of behaving adult Drosophila. Chin-Lin Chen, Laura Hermans, Meera C Viswanathan, Denis Fortun, Michael Unser, Anthony Cammarato, Michael H Dickinson, Pavan Ramdya
Microfluidic device for on-chip mixing and encapsulation of lysates. Jui-Cha Chang, Zoe Swank, Oliver Keiser, Sebastian Josef Maerkl, Esther Amstad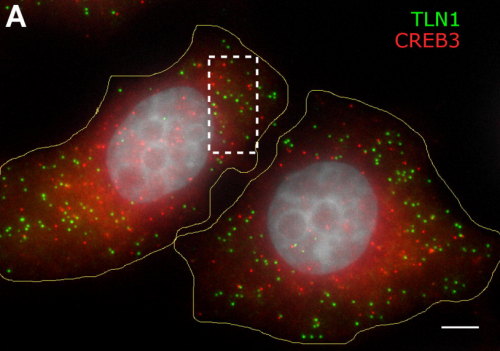 Enzyme-based synthesis of single molecule RNA FISH probes. Christian Lanctôt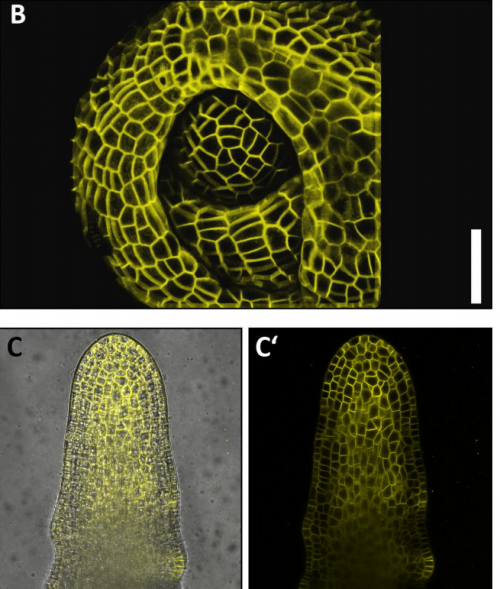 Fluorescent reporter lines for auxin and cytokinin signalling in barley (Hordeum vulgare). Gwendolyn Kristin Kirschner, Yvonne Stahl, Jafargholi Imani, Maria von Korff, Ruediger Simon
A Multi-layer, Self-aligning Hydrogel Micro-molding Process Offering a Fabrication Route to Perfusable 3D In-Vitro Microvasculature. Hossein Heidari, Hayden Taylor
Zebrabase: An intuitive tracking solution for aquatic model organisms. Jana Oltova, Jindrich Jindrich, Ctibor Skuta, Ondrej Svoboda, Olga Machonova, Petr Bartunek
An Automated Workflow for Segmenting Single Adult Cardiac Cells from Large-Volume Serial Block-Face Scanning Electron Microscopy Data. Akter Hussain, Shouryadipta Ghosh, Siavash Beikoghli Kalkhoran, Derek Hausenloy, Eric Hanssen, Vijay Rajagopal
Digital museum of retinal ganglion cells with dense anatomy and physiology. J. Alexander Bae, Shang Mu, Jinseop S. Kim, Nicholas L. Turner, Ignacio Tartavull, Nico Kemnitz, Chris S. Jordan, Alex D. Norton, William M. Silversmith, Rachel Prentki, Marissa Sorek, Celia David, Devon L. Jones, Doug Bland, Amy L. R. Sterling, Jungman Park, Kevin L. Briggman, H. Sebastian Seung, the EyeWirers
| Genome tools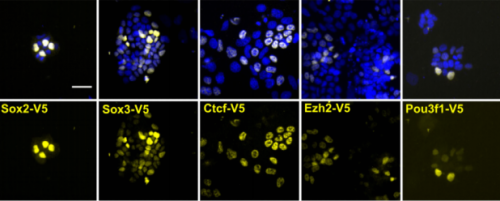 An efficient and scalable pipeline for epitope tagging in mammalian stem cells using Cas9 ribonucleoprotein. Pooran Singh Dewari, Benjamin Southgate, Katrina Mccarten, German Monogarov, Eoghan O'Duibhir, Niall Quinn, Ashley Tyrer, Colin Plumb, Carla Blin, Rebecca Finch, Raul Bardini Bressan, Gillian Morrison, Ashley M Jacobi, Mark A Behlke, Alex von Kriegsheim, Simon Tomlinson, Jeroen Krijgsveld, Steven M Pollard
Identification of Pre-Existing Adaptive Immunity to Cas9 Proteins in Humans. Carsten Trevor Charlesworth, Priyanka S Deshpande, Daniel P Dever, Beruh Dejene, Natalia Gomez-Ospina, Sruthi Mantri, Mara Pavel-Dinu, Joab Camarena, Kenneth I Weinberg, Matthew H Porteus
On the design of CRISPR-based single cell molecular screens. Andrew J Hill, José L McFaline-Figueroa, Lea M Starita, Molly J Gasperini, Kenneth A Matreyek, Jonathan Packer, Dana Jackson, Jay Shendure, Cole Trapnel
Selection-free, high frequency genome editing by homologous recombination of human pluripotent stem cells using Cas9 RNP and AAV6. Renata Martin, Kazuya Ikeda, Nobuko Uchida, M. Kyle Cromer, Toshinobu Nishimura, Daniel P Dever, Joab Camarena, Rasmus Bak, Anders Lausten, Martin R Jakobsen, Volker Wiebking, Vittorio Sebastiano, Hiromitsu Nakauchi, Matthew H Porteus
Hi-TOM: a platform for high-throughput tracking of mutations induced by CRISPR/Cas systems. Qing Liu, Chun Wang, Xiaozhen Jiao, Huawei Zhang, Lili Song, Yanxin Li, Caixia Gao, Kejian Wang
Engineering Plant Architecture via CRISPR/Cas9-mediated Alteration of Strigolactone Biosynthesis. Haroon Butt, Muhammad Jamil, Jian You Wang, Salim Al-Babili, Magdy Mahfouz
Optimizing CRISPR/Cas9 System to Precisely Model Plasminogen Activator Inhibitor-1 Point Mutations in Mice. Yang Liu, Thomas L Saunders, Thomas Sisson, Robert Blackburn, David S Ginsberg, Duane Day
Next generation CRISPR/Cas9 transcriptional activation in Drosophila using flySAM. Yu Jia, Rong-Gang Xu, Xingjie Ren, Ben Ewen-Campen, Rajendhran Rajakumar, Jonathan Zirin, Donghui Yang-Zhou, Ruibao Zhao, Fang Wang, Decai Mao, Ping Peng, Huan-Huan Qiao, Xia Wang, Lu-Ping Liu, Bowen Xu, Jun-Yuan Ji, Qingfei Lu, Jin Sun, Norbert Perrimon, Jian-Quan Ni
Programmable RNA recognition using a CRISPR-associated Argonaute. Audrone Lapinaite, Jennifer A. Doudna, Jamie Cate
Efficient Homology Directed Repair by Cas9:DNA Localization and Cationic Polymeric Transfection in Mammalian Cells. Philip JR Roche, Heidi Gytz, Faiz Hussain, Christopher JF Cameron, Denis Paquette, Mathieu Blanchette, Josée Dostie, Bhushan Nagar, Uri David Akavia
Accurate analysis of genuine CRISPR editing events with ampliCan. Kornel Labun, Xiaoge Guo, Alejandro Chavez, George Church, James A Gagnon, Eivind Valen
Reducing False Positives in CRISPR/Cas9 Screens from Copy Number Variations. Alexander Wu, Tengfei Xiao, Teng Fei, Shirley X Liu, Wei Li
Manipulation of chromatin to enhance CRISPR activity. René Daer, Cassandra M Barrett, Karmella A Haynes
Targeted genome fragmentation with CRISPR/Cas9 improves hybridization capture, reduces PCR bias, and enables efficient high-accuracy sequencing of small targets. Daniela Nachmanson, Shenyi Lian, Elizabeth K. Schmidt, Michael J. Hipp, Kathryn T. Baker, Yuezheng Zhang, Maria Tretiakova, Kaitlyn Loubet-Senear, Brendan F. Kohrn, Jesse J. Salk, Scott R. Kennedy, Rosa Ana Risques
Efficacy and dynamics of self-targeting CRISPR/Cas constructs for gene editing in the retina. Fan Li, Sandy SC Hung, Jiang-Hui Wang, Vicki Chrysostomou, Vickie HY Wong, James A Bender, Leilei Tu, Alice Pébay, Anna E King, Anthony L Cook, Raymond CB Wong, Bang V Bui, Alex Hewitt, Guei-Sheung Liu
Efficient lentiviral transduction of different human and mouse cells. Gang Zhang, Taihua Wang

Generation and validation of homozygous fluorescent knock-in cells using genome editing. Birgit Koch, Bianca Nijmeijer, Moritz Kueblbeck, Yin Cai, Nike Walther, Jan Ellenberg
Transgenic mouse lines expressing the 3xFLAG-dCas9 protein for enChIP analysis. Toshitsugu Fujita, Fusako Kitaura, Asami Oji, Naoki Tanigawa, Miyuki Yuno, Masahito Ikawa, Ichiro Taniuchi, Hodaka Fujii
A MinION-based pipeline for fast and cost-effective DNA barcoding. Amrita Srivathsan, Bilgenur Baloğlu, Wendy Wang, Wei Xin Tan, Denis Bertrand, Amanda Hui Qi Ng, Esther Jia Hui Boey, Jayce Jia Yu Koh, Niranjan Nagarajan, Rudolf Meier
Rapid multiplex small DNA sequencing on the MinION nanopore sequencing platform. Shan Wei, Zev Williams, Zachary R Weiss
Resolving the Full Spectrum of Human Genome Variation using Linked-Reads. Patrick Marks, Sarah Garcia, Alvaro Martinez Barrio, Kamila Belhocine, Jorge Bernate, Rajiv Bharadwaj, Keith Bjornson, Claudia Catalanotti, Josh Delaney, Adrian Fehr, Brendan Galvin, Haynes Heaton, Jill Herschleb, Christopher Hindson, Esty Holt, Cassandra B. Jabara, Susanna Jett, Nikka Keivanfar, Sofia Kyriazopoulou-Panagiotopoulou, Monkol Lek, Bill Lin, Adam Lowe, Shazia Mahamdallie, Shamoni Maheshwari, Tony Makarewicz, Jamie Marshall, Francesca Meschi, Chris O'keefe, Heather Ordonez, Pranav Patel, Andrew Price, Ariel Royall, Elise Ruark, Sheila Seal, Michael Schnall-Levin, Preyas Shah, Stephen Williams, Indira Wu, Andrew Wei Xu, Nazneen Rahman, Daniel MacArthur, Deanna M. Church
The Juicebox Assembly Tools module facilitates de novo assembly of mammalian genomes with chromosome-length scaffolds for under $1000. Olga Dudchenko, Muhammad S. Shamim, Sanjit Batra, Neva C. Durand, Nathaniel T. Musial, Ragib Mostofa, Melanie Pham, Brian Glenn St Hilaire, Weijie Yao, Elena Stamenova, Marie Hoeger, Sarah K. Nyquist, Valeriya Korchina, Kelcie Pletch, Joseph P. Flanagan, Ania Tomaszewicz, Denise McAloose, Cynthia Pérez Estrada, Ben J. Novak, Arina D. Omer, Erez Lieberman Aiden
5C-ID: Increased resolution Chromosome-Conformation-Capture-Carbon-Copy with in situ 3C and double alternating primer design. Ji Hun Kim, Katelyn Titus, Wanfeng Gong, Jonathan Beagan, Zhendong Cao, Jennifer E Phillips-Cremins
Multiplex Chromatin Interaction Analysis with Single-Molecule Precision. Meizhen Zheng, Simon Zhongyuan Tian, Rahul Maurya, Byoungkoo Lee, Minji Kim, Daniel Capurso, Emaly Piecuch, Liang Gong, Jacqueline Jufen Zhu, Chee Hong Wong, Chew Yee Ngan, Ping Wang, Xiaoan Ruan, Chia-Lin Wei, Yijun Ruan
TET-mediated epimutagenesis of the Arabidopsis thaliana methylome. Lexiang Ji, William T. Jordan, Xiuling Shi, Lulu Hu, Chuan He, Robert J. Schmitz
Homology-directed repair of a defective glabrous gene in Arabidopsis with Cas9-based gene targeting. Florian Hahn, Marion Eisenhut, Otho Mantegazza, Andreas P M Weber
Targeted epigenomic changes to the maize methylome resulting from tissue culture. Zhaoxue Han, Peter A Crisp, Scott Stelpflug, Shawn Kaeppler, Qing Li, Nathan M Springer
A Comprehensive Tool Set for Inducible, Cell Type-Specific Gene Expression in Arabidopsis. Ann-Kathrin Schuerholz, Vadir Lopez-Salmeron, Zhenni Li, Joachim Forner, Christian Wenzl, Christophe Gaillochet, Sebastian Augustin, Amaya Vilches Barro, Michael Fuchs, Michael Gebert, Joop E.M. Vermeer, Jan U. Lohmann, Thomas Greb, Sebastian Wolf
scNMT-seq enables joint profiling of chromatin accessibility DNA methylation and transcription in single cells. Stephen J. Clark, Ricard Argelaguet, Chantriolnt-Andreas Kapourani, Thomas M. Stubbs, Heather J. Lee, Celia Alda-Catalinas, Felix Krueger, Guido Sanguinetti, Gavin Kelsey, John C. Marioni, Oliver Stegle, Wolf Reik
Equivalent high-resolution identification of neuronal cell types with single-nucleus and single-cell RNA-sequencing. Trygve E Bakken, Rebecca D Hodge, Jeremy M Miller, Zizhen Yao, Thuc N Nguyen, Brian Aevermann, Eliza Barkan, Darren Bertagnolli, Tamara Casper, Nick Dee, Emma Garren, Jeff Goldy, Lucas T Gray, Matthew Kroll, Roger S Lasken, Kanan Lathia, Sheana Parry, Christine Rimorin, Richard H Scheuermann, Nicholas J Schork, Soraya I Shehata, Michael Tieu, John W Phillips, Amy Bernard, Kimberly A Smith, Hongkui Zeng, Ed S Lein, Bosiljka Tasic
A robust method for RNA extraction and purification from a single adult mouse tendon. Mor Grinstein, Heather L Dingwall, Rishita R Shah, Terence D Capellini, Jenna L Galloway
Evaluating Cell Identity from Transcription Profiles. Nancy Mah, Katerina Taškova, Khadija El Amrani, Krithika Hariharan, Andreas Kurtz, Miguel A. Andrade-Navarro
Mapping nonapoptotic caspase activity with a transgenic reporter in mice. Peter Nicholls, Thomas Pack, Nikhil Urs, Sunil Kumar, Gabor Turu, Evan Calabrese, Wendy Roberts, Ping Fan, Valeriy Ostapchenko, Monica Guzman, Flavio Beraldo, Vania Prado, Marco Prado, Ivan Spasojevic, Joshua Snyder, Kafui Dzirasa, G. Allan Johnson, Marc Caron
High Aspect Ratio Nanomaterials Enable Biomolecule Delivery and Transgene Expression or Silencing in Mature Plants. Gozde S. Demirer, Huan Zhang, Juliana Matos, Roger Chang, Linda Chio, Brian Staskawicz, Markita P. Landry
Elimination of PCR duplicates in RNA-seq and small RNA-seq using unique molecular identifiers. Yu Fu, Pei-Hsuan Wu, Timothy Beane, Phillip D. Zamore, Zhiping Weng
Unsupervised embedding of single-cell Hi-C data. Jie Liu, Dejun Lin, Gurkan Yardimci, William Noble
Intron-mediated enhancement boosts Rtn4 circRNA expression: A robust method for exploring circRNA function. Dingding Mo, Xinping Li
QTLseqr: An R package for bulk segregant analysis with next-generation sequencing. Ben N. Mansfeld, Rebecca Grumet
LiMMBo: a simple, scalable approach for linear mixed models in high-dimensional genetic association studies. Meyer Verena Hannah, Francesco Paolo Casale, Oliver Stegle, Ewan Birney
Detection and removal of barcode swapping in single-cell RNA-seq data. Jonathan A. Griffiths, Arianne C. Richard, Karsten Bach, Aaron T.L. Lun, John C. Marioni
An atlas of silencer elements for the human and mouse genomes. Naresh Doni Jayavelu, Ajay Jajodia, Arpit Mishra, R. David Hawkins
Topographer Reveals Stochastic Dynamics of Cell Fate Decisions from Single-Cell RNA-Seq Data. Jiajun Zhang, Tianshou Zhou
Sharq, a versatile preprocessing and QC pipeline for Single Cell RNA-seq. Tito Candelli, Philip Lijnzaad, Mauro J Muraro, Alexander van Oudenaarden, Thanasis Margaritis, Frank Holstege
Research practice & education
How the US can best support the careers of promising young biomedical scientists. Bruce Alberts, Tony Hyman, Chris Pickett​, Shirley Tilghman, Harold Varmus
Public archives for biological image data. Jan Ellenberg, Jason R Swedlow, Mary Barlow, Charles E Cook, Ardan Patwardhan, Alvis Brazma, Ewan Birney
Centralized "big science" communities more likely generate non-replicable results. Valentin Danchev, Andrey Rzhetsky, James A. Evans
Ethical Shades of Gray: Questionable Research Practices in Health Professions Education. Anthony R Artino Jr., Erik A Driessen, Lauren A Maggio
A survey on information sources used by academic researchers to evaluate scientific instruments. Carsten Bergenholtz, Samuel C MacAulay, Christos Kolympiris, Inge Seim
Open access policies of high impact medical journals: a cross-sectional study. Tim Ellison, Tim Koder, Laura Schmidt, Amy Williams, Christopher Winchester
Open access levels: a quantitative exploration using Web of Science and oaDOI data. Jeroen Bosman​​, Bianca Kramer
Harmonizing semantic annotations for computational models in biology. Maxwell L Neal, Matthias König, David Nickerson, Goksel Mısırlı, Reza Kalbasi, Andreas Dräger, Koray Atalag, Vijayalakshmi Chelliah, Michael Cooling, Daniel L Cook, Sharon Crook, Miguel de Alba, Samuel H Friedman, Alan Garny, John H Gennari, Padraig Gleeson, Martin Golebiewski, Michael Hucka, Nick Juty, Nicolas Le Novère, Chris Myers, Brett G Olivier, Herbert M Sauro, Martin Scharm, Jacky L Snoep, Vasundra Touré, Anil Wipat, Olaf Wolkenhauer, Dagmar Waltemath
Female grant applicants are equally successful when peer reviewers assess the science, but not when they assess the scientist. Holly O Witteman, Michael Hendricks, Sharon Straus, Cara Tannenbaum
Opportunities And Obstacles For Deep Learning In Biology And Medicine. Travers Ching, Daniel S. Himmelstein, Brett K. Beaulieu-Jones, Alexandr A. Kalinin, Brian T. Do, Gregory P. Way, Enrico Ferrero, Paul-Michael Agapow, Michael Zietz, Michael M Hoffman, Wei Xie, Gail L. Rosen, Benjamin J. Lengerich, Johnny Israeli, Jack Lanchantin, Stephen Woloszynek, Anne E. Carpenter, Avanti Shrikumar, Jinbo Xu, Evan M. Cofer, Christopher A Lavender, Srinivas C Turaga, Amr M Alexandari, Zhiyong Lu, David J. Harris, Dave DeCaprio, Yanjun Qi, Anshul Kundaje, Yifan Peng, Laura K. Wiley, Marwin H. S. Segler, Simina M Boca, S. Joshua Swamidass, Austin Huang, Anthony Gitter, Casey S. Greene
FAIRsharing: working with and for the community to describe and link data standards, repositories and policies. Susanna-Assunta Sansone, Peter McQuilton, Philippe Rocca-Serra, Alejandra Gonzalez-Beltran, Massimiliano Izzo, Allyson Lister, Milo Thurston, FAIRsharing Community
"As-you-go" instead of "after-the-fact": A network approach to scholarly communication and evaluation. Chris HJ Hartgerink, Marino van Zelst
Why not…
Soft song: help thine enemy! Szabolcs Szamado
To jump or not to jump: The Bereitschaftspotential required to jump into 192-meter abyss. Marius Nann, Leonardo G. Cohen, Lüder Deecke, Surjo R. Soekadar