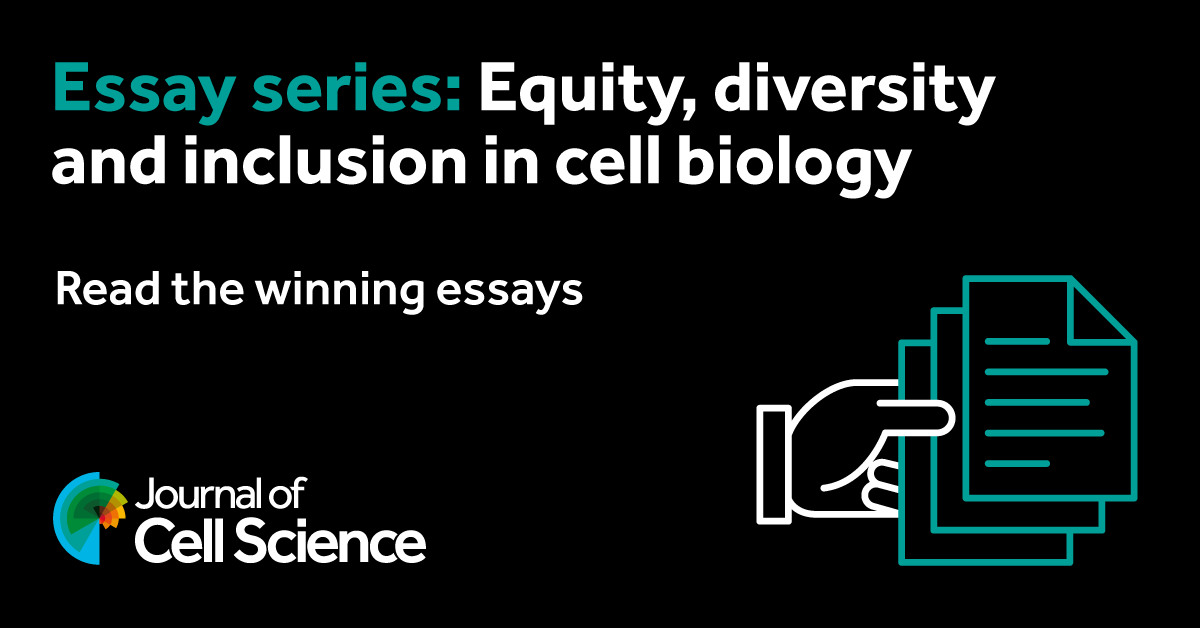 At the end of 2021 and beginning of 2022, Journal of Cell Science (JCS) put out a call for essays on 'Equity, diversity and inclusion in cell biology'. JCS introduced the series to amplify voices that are not always heard in this space. After receiving some fantastic essays on a range of different topics, they selected three winners and have now published these essays, as well as those from the runners-up.
You can read all the essays here: https://journals.biologists.com/jcs/pages/essay-series-edi
Editorial: https://journals.biologists.com/jcs/article/135/7/jcs259967/275017/Essay-series-on-equity-diversity-and-inclusion-in
If you have a story about equity, diversity and inclusion that you'd like to share, we'd love for you to post it on the Node. Get in contact (thenode@biologists.com) if you have any questions or would like help posting your article.