Lab website : https://ewiconvsthailand.tech
Where is the lab?
Excellent Unit of Wildlife Stem Cells (eWIS) is housed in two remarkable locations: Wildlife Reproductive Innovation Center (WRIC) at Khao Kheow Open Zoo (as part of Zoological Part Organization of Thailand) and Department of Biology, Faculty of Science, Burapha University. Both reside in Chonburi Province, Thailand.
Research summary
The eWIS initiative brings together a team of stem cell scientists and veterinarians, forging connections between universities and zoos. The primary objective is to explore the immense potential of stem cell technology in establishing a biobank comprised of stem cells derived from endangered mammalian and avian species. Our research focuses on species that require urgent preservation efforts to safeguard genetic diversity through the collection of viable cells capable of generating entire animal bodies, known as induced pluripotent stem cells (iPSCs). Additionally, we are striving to generate wild felid/ domestic and non-domestic cat embryonic stem cells.
Our primary focus lies in wild felid species, including fishing cat (Prionailurus viverrinus) and clouded leopard (Neofelis nebulosa), and domestic cat (Felis catus) as a model. Our goal is to generate iPSCs from these wild cats, unravelling the possibilities of utilizing iPSCs for conservation purposes through in vitro gametogenesis, animal cloning, and assisted reproductive technology (ART). We are also devoted to establishing wild avian iPSCs, with specific attention given to hornbills and peafowl.
Furthermore, we employ a range of evolutionary tools to delve into the conservation and divergence of pluripotency networks across various vertebrate species. In particular, our research involves studying Oct4 homologues to comprehend the effects of evolutionary changes on conserved and diverged Oct4 functions. The profound insights gained from understanding the Oct4 network and early developmental programs contribute to translational approaches, aimed at overcoming reprogramming barriers in wild species.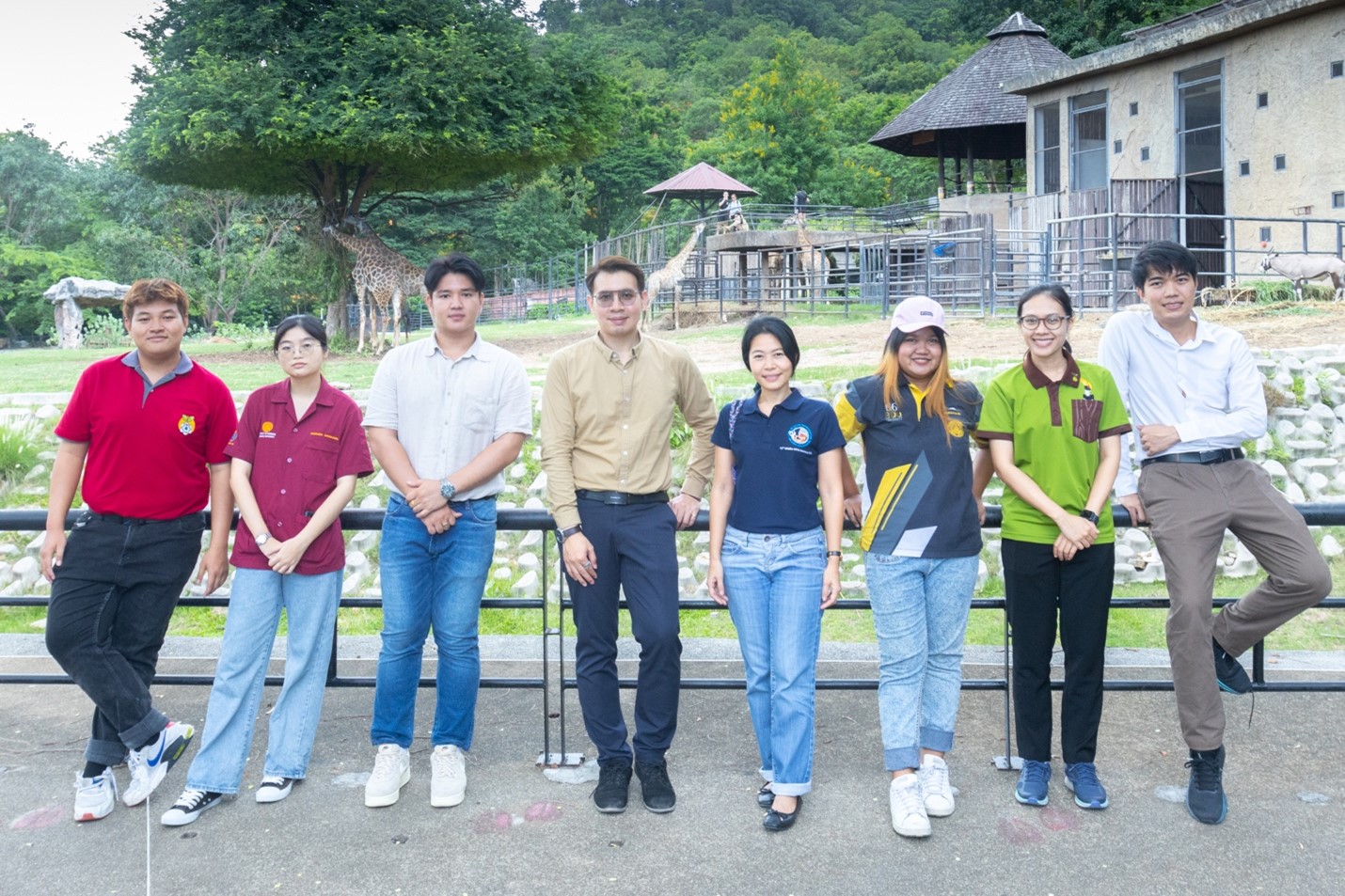 Lab roll call
Santhita: Researcher – Managing routine lab works/paper works at WRIC, bridging zoo units to collect wild animal tissues (mostly dead) to eWIS; Organizing biobank at the zoo
Pathira : Lab Manager/Researcher – Managing routine lab works/paper works/ordering at eWIS lab at Department of Biology; Generating barnacle collection
Pawares: Pre-doc student – searching cat ovaries and testes around the city!, IVF of cat embryos, cat pluripotency explorer
Nattakorn: Master student – primary culture of tissues from live and dead mammals and birds; RNA-based reprogramming; bioinformatics on pluripotency network
Ratchapon: Master student – Wild avian/chicken reprogramming and understanding the network within avian pluripotency
Pitiwut & Rattanaporn & Phanpimon: BSc students – characterization of felid pluripotency and cat IVF/IVM
Chichakon & Phornchanok: BSc students – avian reprogramming: testing various sets of reprogramming factors
Purachet : BSc student – Sea urchin hunter ! and barnacle biology
Ampika: PI – advice the team, developing ART research, searching research grant, building capacity of the team and strengthen research network
Woranop: PI – teaching, admin jobs, pipetting, being Head (meeting job) & Biology program director, making connections between organizations
Favourite technique, and why
Woranop: Cellular reprogramming is my favourite tool. It is fascinating of how these felid cells can uptake reprogramming factors and transform the morphology and reverse cell fate! I love immunostaining of pre-implantation embryos from IVF- this is stunning how a single cell can become diversified in forms and functions! Recently, I discover myself to enjoy working on structural models predicted from AlphaFold2 which helps understand the evolution of proteins orchestrating the development.
Ampika: ARTs including AI, IVF and cloning are my favourite techniques for enhancing breeding conservation program of important species such as fishing cat, clouded leopard, flat-headed cat (Prionailurus planiceps), Asian golden cat (Catopuma temminckii), Eld's deer (Rucervus eldii) and Asian elephant (Elephas maximus). Developing cryopreservation for establishment of "Viable Cell Bank" is crucial as it is important as insurance against loss or extinct of endangered species. These techniques are valuable tools that we use to sustain the genetic diversity of our endemic and global important species.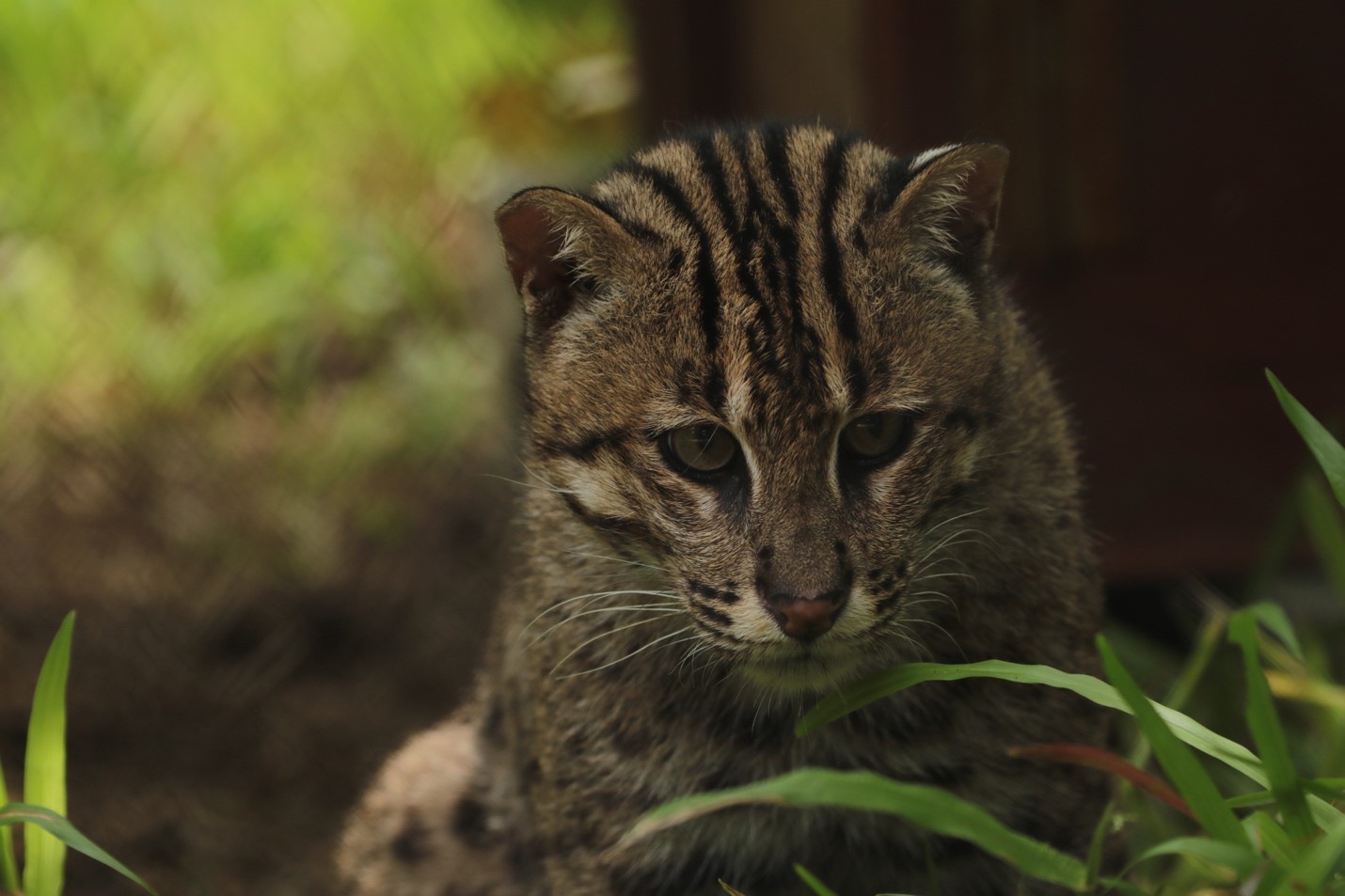 Apart from your own research, what are you most excited about in developmental and stem cell biology?
Woranop: It is amazing how cells know how to reorganize themselves into specific shapes and transform into particular lineages. The technology to generate synthetic embryos, based on our understanding of cell potency and differentiation, is incredibly exciting. I am curious to see how this technology will merge with our understanding of wild stem cells and eventually contribute to saving wild animals.
Ampika: It is very exciting to see how we can develop stable stem cell colonies and differentiate them into various cell types that can be applied for medical treatments and reproductive purposes. This capability is incredibly useful for sustaining wildlife populations in the future!
How do you approach managing your group and all the different tasks required in your job?
Woranop: Everything is all about team work and communication! Regular meet-up helps a lot. We also frequently hang out for lunch or dinner, creating a comfortable environment for students to freely talk and share ideas.
Ampika: Update and discuss in anytime and set up a small meeting at least once a month.
What is the best thing about where you work?
Woranop : I enjoy working multidisciplinary fields of biology at our department and visiting the zoo every time I go to the eWIS lab. It allows me to appreciate animals and nature.
Ampika : The best part of our work is that we apply all our knowledge to prevent our wildlife from facing the brink of extinction! Our work supports not only ex situ management but also in situ conservation.
Santhita: At the zoo, we have access to a diverse range of wild animal species, which enables us to quickly collect samples for our work after the animals die or during health checks.
Pathira: The department admin staffs – we can ask for almost everything from lab materials to animal/plant specimens.
Pawares: Working with developing embryos often fills my heart with boundless excitement.
Nattakorn: I love being a TA and teaching undergraduate students! It provides me with opportunities to help other young students develop a passion for science through activities like science camps. It also allows me to support them in navigating university courses and life.
Ratchapon: The teachers in our department are very friendly, and we can contact them to get advice anytime.
Pitiwut: Everyone here is a bundle of joy- we can engage in conversations about anything, no matter how unrelated to work it may be!
Rattanaporn: Learning new things all the time
Phanpimon: Our advisors are the best! They always provide great support.
Chichakon: There are plenty of opportunities to engage in biology research starting from my third year! I love the open exchange of ideas we have in the lab.
Phornchanok: The great friendships in the lab make everything easier.
Purachet: Enjoy Sukiyaki parties with admin staffs in the department lunch breaks!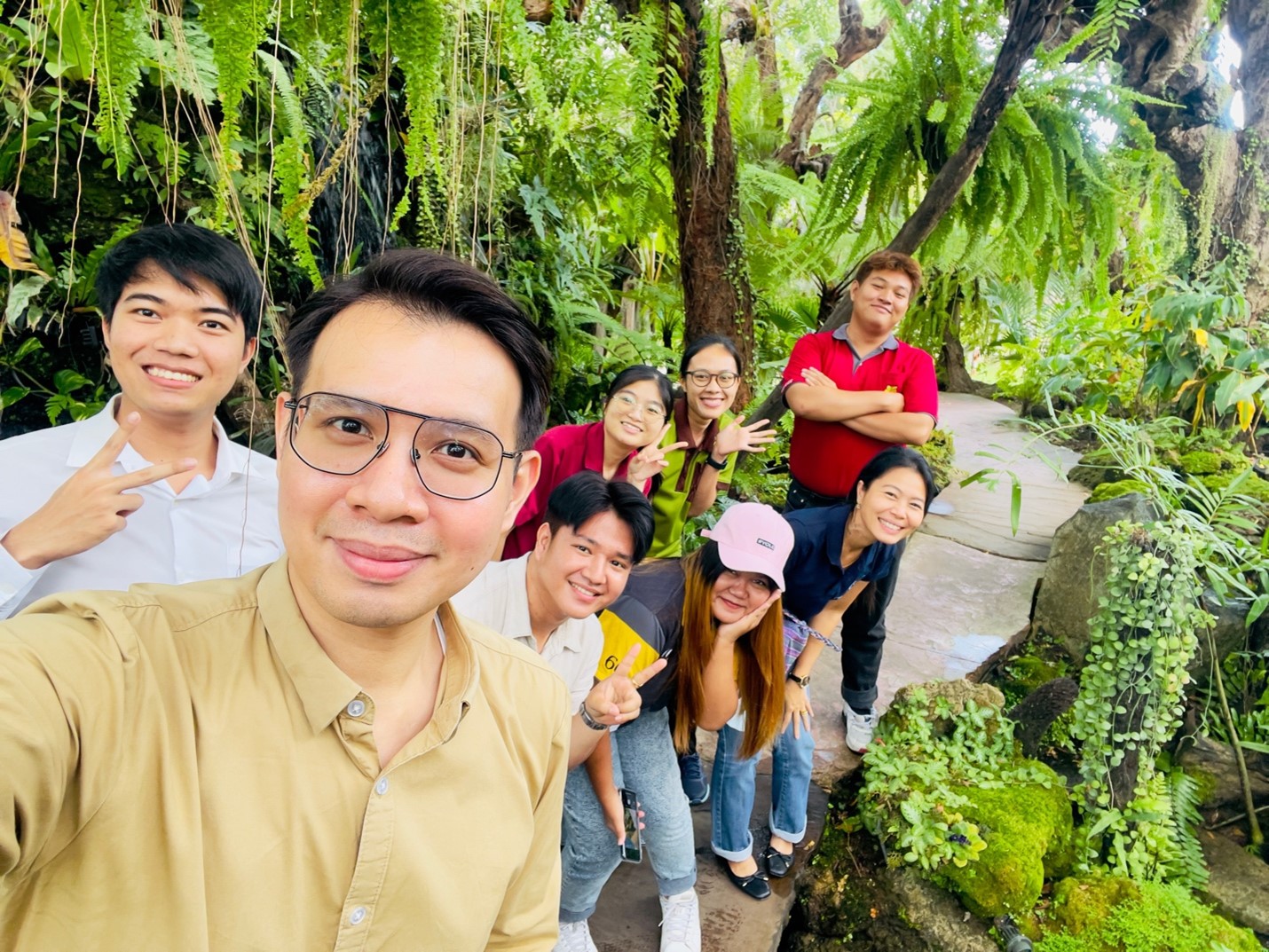 What is there to do outside of the lab?
Woranop : I teach undergraduate and graduate students, and it brings me joy to share the fascinating stories of developmental biology with them outside the lab. We are also located near Bangsaen Beach! I often hang out with our team and visit other beaches along the eastern coast of Thailand.
Ampika : Since we work with 6 zoos nationwide and the Elephant Kingdom Project, it is very enjoyable to explore the places and talk to local people. And of course, Bangsaen is my favourite place to R&R!
Santhita: Sometimes in the evening, we take walks around the zoo to be close to nature. Nearby, there are tourist attractions such as Chan Ta Then waterfall and Bang Pra reservoir.
Pathira: Hangout at the zoo, Capybara watching! & definitely, Bangsaen is a right place for seafood, in particular grilled shrimp/squid
Pawares: I help organize department events and take care of our small colonies of chickens!
Nattakorn: I enjoy playing online games while waiting for my phylogenetic analyses! The beautiful Bangsaen beach also provides great help during exam or lab meeting crises
Ratchapon: I assist the department's administrative staffs for specific events and serve as a TA to help Woranop teach the Developmental Biology Lab.
Pitiwut: I keep myself fit and healthy by doing cardio exercises at the nearby gym! I think it helps clear my thoughts a lot after a long day of studying and working in the lab.
Rattanaporn: Moo-gata (Traditional Thai BBQ!) is a must here.
Phanpimon: Jet skiing, running on the beach, or even feeding the monkeys on Khao Sam Muk hill.
Chichakon: I love designing art works for my lab and also others in the department.
Phornchanok: We can do a lot of things in Bangsaen – shopping, visiting cafes, having dinner, and enjoying the beach!
Purachet: Outside of class and the lab, I spend most of my time in the department studio, where I assist with photography and collect biological samples for departmental teaching.