Updated 11 January. Let us know if we missed anything
Various organisations and looser assemblies of locked down researchers have begun to put together online seminar and talk series, many of which are open to anyone (usually with registration), and many of which also have previous talks recorded.
Here's a list of what we've found recently, developmental biology and adjacent – please let us know if we missed anything so we can keep it up to date. For upcoming virtual developmental biology conferences/symposia, see our Events calendar page.
---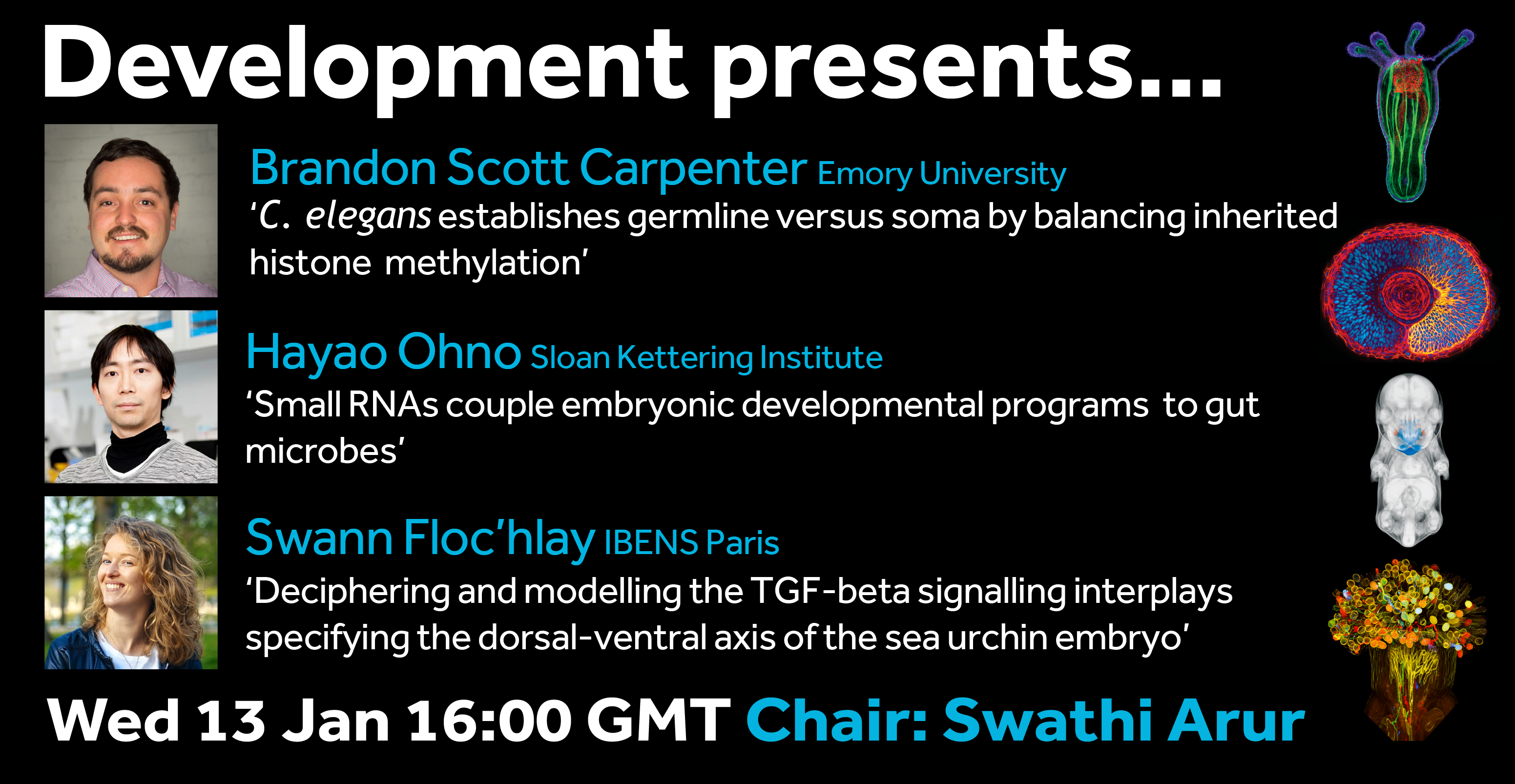 First up from us is Development presents…, the webinar series hosted each month by a different Development Editor which will be a platform for early career researchers to share their work. As well as the talks, you also have the chance to meet the speakers and other participants at interactive video tables – giving the developmental biology community the chance to network virtually.
The next webinar will be Wednesday 13 January, 16.00 GMT, hosted by Swathi Arur and featuring talks from Brandon Scott Carpenter, Hayao Ohno and Swann Floc'hlay.
SDB monthly postdoc seminar series.
Next talk: February 12, Melissa LaBonty & Adam Isabella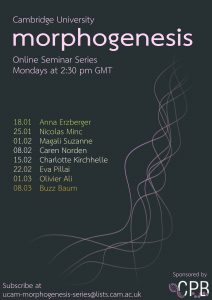 Morphogenesis Seminar Series, University of Cambridge
Next talk: January 18, Anna Erzberger
Optical Biology 2021 Seminar Series
Next talk: January 27, Pavel Tomancak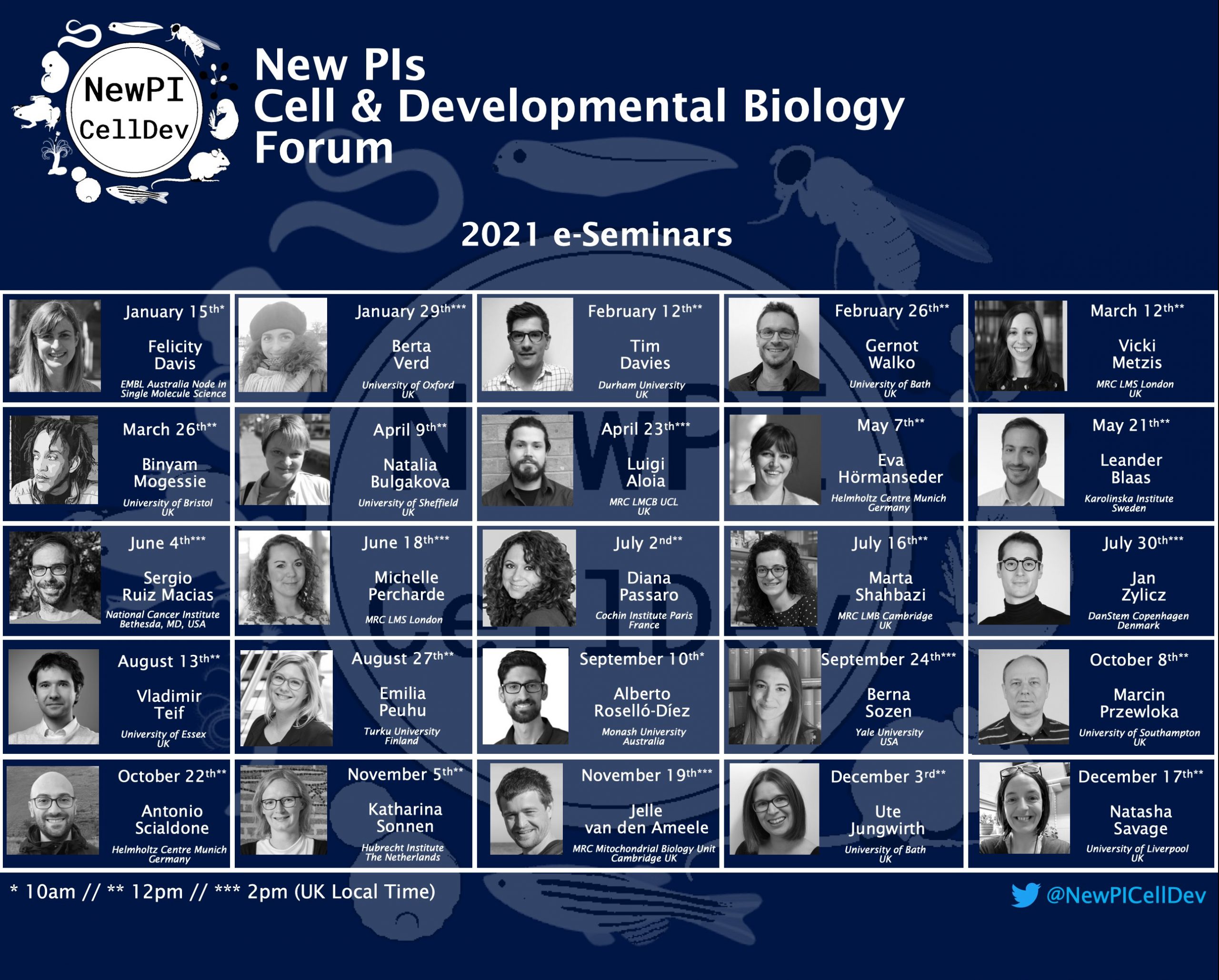 New PIs In Cell-Dev-Biol forum
Next talk: January 15th, Felicity Davis. Check out the poster above for full 2021 list – all the way to December!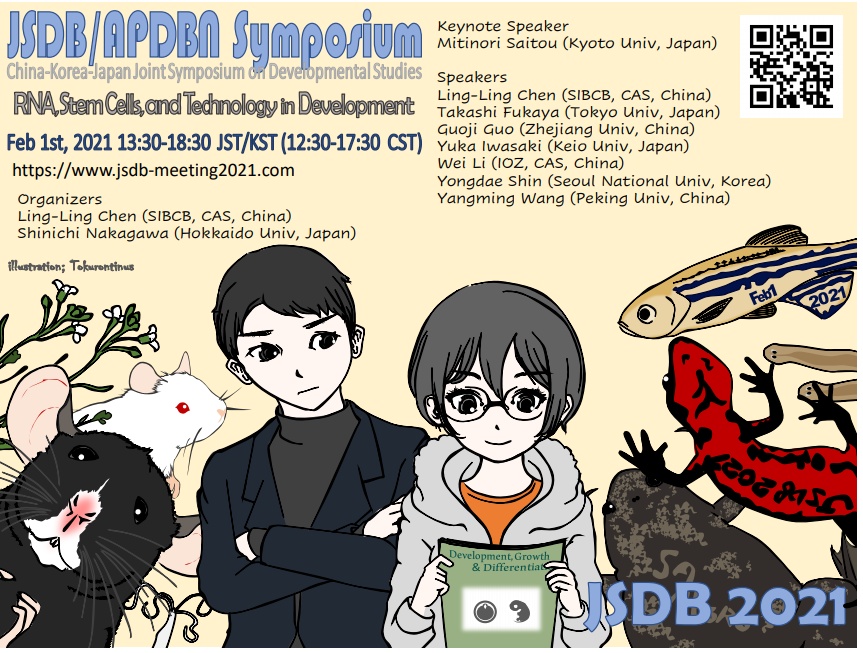 RNA, Stem Cells, and Technology in Development – China-Korea-Japan Joint Symposium on Developmental Studies
February 1 13:30 – 18:30(JST/KST), 12:30 – 17:30(CST)
Teaching Dev Bio Forum
With Michael Barresi – next session is January 28 – email mbarresi@smith.edu to gain access.
MiR@W Day: Modelling and measuring the landscapes of early embryonic development
January 25 – The workshop will run from 14:00 until 18:15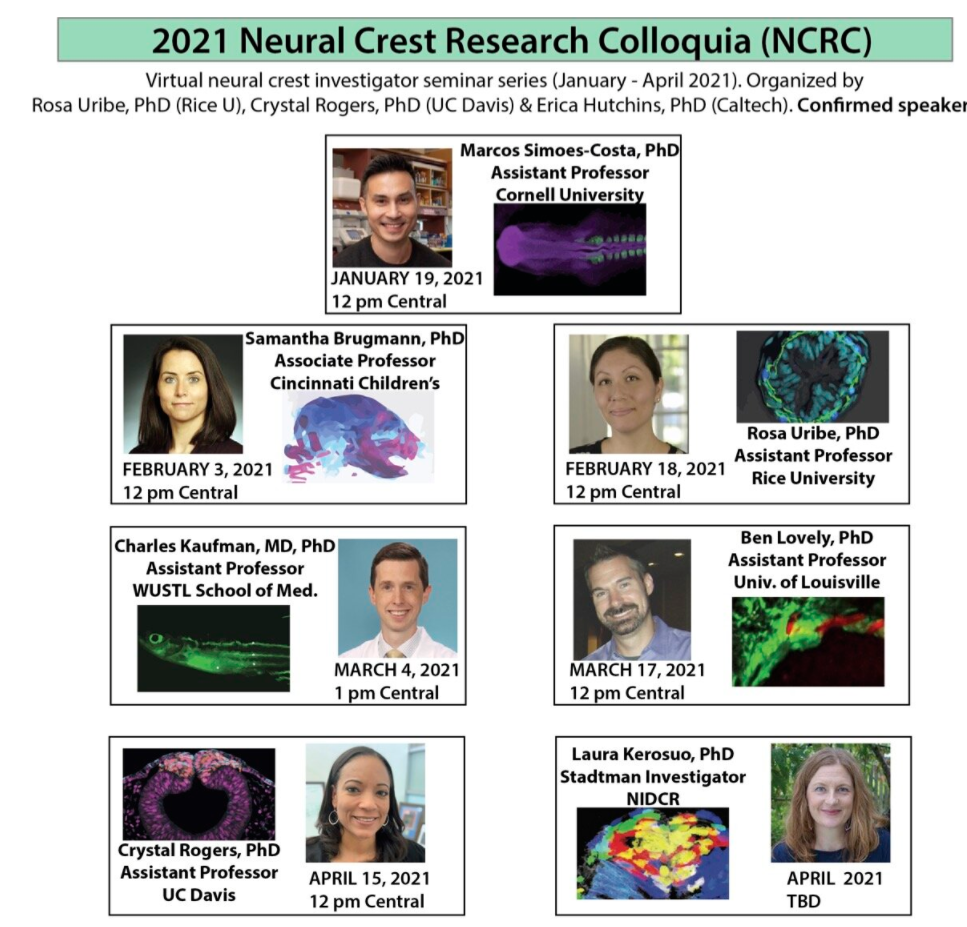 Neural Crest Research Colloquia
Next talk: January 19, Marcos Simoes-Costa
Weinstein Cardiovascular Development & Regeneration
Next talk tbc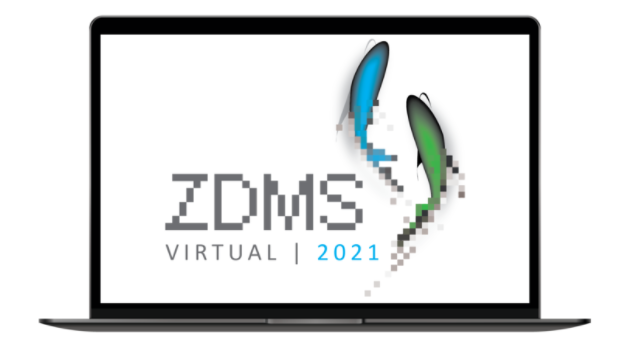 Zebrafish Disease Models Society Virtual Seminars
Next talk: January 12, Xiao Zhao, Rosa Uribe and Olov Andersson
January 19
Vertebrate Gastrulation Zoom Talks
Next talk: January 14, Ray Keller & Karen Kasza
Next talk: January 12, Stephan Beck.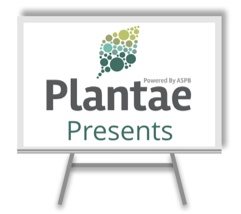 Plantae Presents – A New Global Plant Science Talk Series
Next talk: January 20 – Short talks on specialised metabolites.
Now accepting applications for Feb-April
GARNet-Presents Plant Science Webinar
Next talk: January 12, Sarah Blackford
Flatworm Fridays – a trainee-centered virtual series focused on flatworms and related critters
Next talk: February 26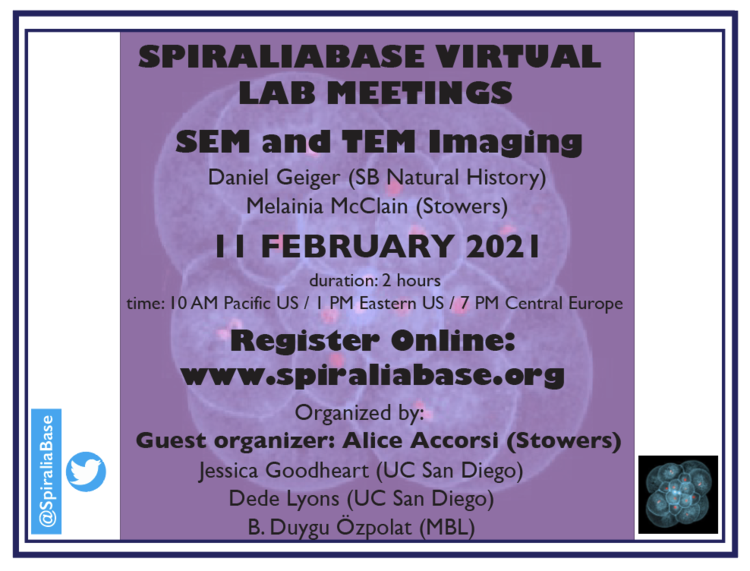 Spiraliabase Virtual Lab Meetings
Next meeting: 11 February, SEM and TEM imaging.
Next talks: January 20, Chiara Sinigaglia & Dylan Faltine-Gonzales
Fragile Nucleome – online discussion group for scientists interested in chromatin and gene regulation
Next talk: January 13, Maggie Chasse & Fred Winston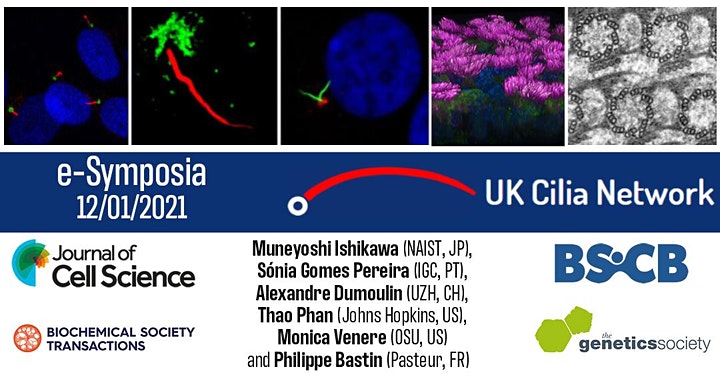 2020 BSCB GenSoc UK Cilia Network e-Symposium
Next talk: January 12, Muneyoshi Ichikawa, Sónia Gomes Pereira, Monica Veneres, Alexandre Dumoulin, Thao Phan, Philippe Bastin

World Wide Neuro – Neuroscience seminars online
Next devbio talk: January 11, Ryusuke Niwa
Neuro Zoom: lively neuroscience research talks every week
Next talk: Janurary 11: Kaiwen He & Juan Song
BPPB (Biological Physics/Physical Biology) Seminars
Next talk: January 15, Robijn Bruinsma
Next talk: January 12, Craig Morrell
International Zebrafish Society Webinars
Next talk: January 14, Evolutionary Studies:
Just Under the Surface: Leveraging Zebrafish to Understand the Interplay Between Evolution and Development
Next talks: January 19, Xili Lui.
Cell Migration Virtual Seminars
Next talk: January 11, Helen Blau
Next talk: January 13, Helene Bouvrais & Arne Gennerich
Aging Science Talks: Science for the Community
Next talk: January 20, How aging and disease drive stem cell dysfunction
MicroSeminar- Free Web-based Microbiology Seminar Series