Welcome to our monthly trawl for developmental biology (and related) preprints.
The preprints this month are hosted on bioRxiv, arXiv and preprints.org – use these links to get to the section you want.
Developmental biology
| Patterning & signalling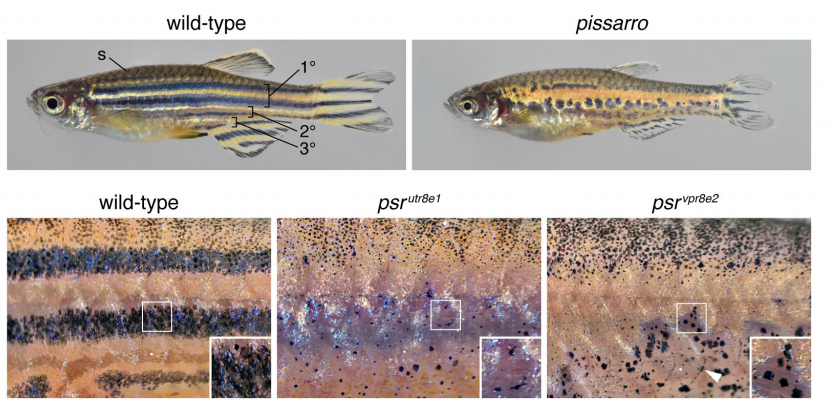 Immunoglobulin superfamily receptor Junctional adhesion molecule 3 (Jam3) requirement for melanophore survival and patterning during formation of zebrafish stripes
Dae Seok Eom, Larissa B. Patterson, Raegan R. Bostic, David M. Parichy
Notch signaling represses cone photoreceptor formation through the regulation of retinal progenitor cell states
Xueqing Chen, Mark M. Emerson
TGIF1 is required for chicken ovarian cortical development and generation of the juxtacortical medulla
Martin Andres Estermann, Claire E Hirst, Andrew T Major, Craig A Smith

Human brain organoids assemble functionally integrated bilateral optic vesicles
Elke Gabriel, Walid Albanna, Giovanni Pasquini, Anand Ramani, Natasa Josipovic, Aruljothi Mariappan, Friedrich Schinzel, Celeste M Karch, Guobin Bao, Marco Gottardo, Jürgen Hescheler, Veronica Persico, Silvio O Rizzoli, Janine Altmüller, Giuliano Callaini, Argyris Papantonis, Olivia Goureau, Volker Busskamp, Toni Schneider, Jay Gopalakrishnan
A novel juxtamembrane basolateral targeting motif regulates TGF-β receptor signaling in Drosophila
Aidan J. Peterson, Stephen J. Murphy, Melinda G. Mundt, Maryjane Shimell, Edward B. Leof, Michael B. O'Connor
Strength of interactions in the Notch gene regulatory network determine lateral inhibition patterning
Héctor Sánchez-Iranzo, Aliaksandr Halavatyi, Alba Diz-Muñoz
Duox generated reactive oxygen species activate ATR/Chk1 to induce G2 arrest in Drosophila tracheoblasts
Amrutha Kizhedathu, Piyush Chhajed, Lahari Yeramala, Deblina Sain Basu, Tina Mukherjee, Kutti R. Vinothkumar, Arjun Guha
Interaction of thyroid hormones and gonadotropin inhibitory hormone in the multifactorial control of zebrafish (Danio rerio) spermatogenesis
Maira S. Rodrigues, Hamideh P. Fallah, Maya Zanardini, Hamid R. Habibi, Rafael H. Nóbrega
Retracing Schwann cell developmental transitions in embryonic dissociated DRG/Schwann cell cocultures in mice
Venkat Krishnan Sundaram, Tatiana El Jalkh, Rasha Barakat, Camille Julie Isabelle Fernandez, Charbel Massaad, Julien Grenier
Dual control exerted by dopamine in blood-progenitor cell cycle regulation in Drosophila
Ankita Kapoor, A. Padmavathi, Tina Mukherjee
Pax6 regulates the morphological and electrophysiological development of mouse prethalamic neurons
Tian Tian, Idoia Quintana-Urzainqui, Zrinko Kozić, Thomas Pratt, David J. Price
Ezh2 mediates epigenetic regulation of osteoclastogenesis and bone remodeling in mice
Jin-Ran Chen, Oxana P. Lazarenko, Dongzheng Gai, Can Li, Michael L. Blackburn, Fenghuang Zhan
The feedback regulator Nord controls Dpp/BMP signaling via extracellular interaction with Dally in the Drosophila wing
Takuya Akiyama, Chris W. Seidel, Matthew C. Gibson
Paraxial mesoderm organoids model development of human somites
Christoph Budjan, Shichen Liu, Adrian Ranga, Senjuti Gayen, Olivier Pourquie, Sahand Hormoz
The proteome of remyelination is different from that of developmental myelination
Joana Paes de Faria, Maria M. Azevedo, Damaris Bausch-Fluck, Ana Seixas, Helena S. Domingues, Maria A. Monteiro, Patrick G.A. Pedrioli, Eduarda Lopes, Rui Fernandes, Chao Zhao, Robin J. M. Franklin, Bernd Wollscheid, Joao B. Relvas, Laura Montani
Development of early postnatal inhibitory function in the mouse medial prefrontal and primary somatosensory cortex
Katerina Kalemaki, Xiaxia Xu, Angeliki Velli, Ourania Christodoulou, Myrto Denaxa, Ileana L. Hanganu-Opatz, Domna Karagogeos, Kyriaki Sidiropoulou
A quantitative landscape of cell fate transitions identifies principles of cellular decision-making
M. Sáez, R. Blassberg, E. Camacho-Aguilar, E. D. Siggia, D. Rand, J. Briscoe
Foxq2 determines blue cone identity in zebrafish
Yohey Ogawa, Tomoya Shiraki, Yoshitaka Fukada, Daisuke Kojima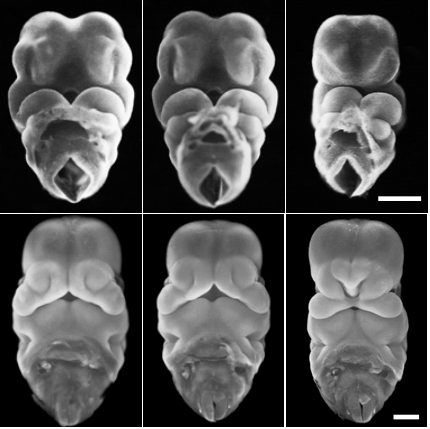 Ciliary Hedgehog signaling regulates cell survival to build the facial midline
Shaun Abrams, Jeremy F. Reiter
Conserved and context-dependent roles for Pdgfrb signaling during zebrafish vascular mural cell development
Koji Ando, Yu-Huan Shih, Lwaki Ebarasi, Ann Grosse, Daneal Portman, Ayano Chiba, Kenny Mattonet, Claudia Gerri, Didier Y.R. Stainier, Naoki Mochizuki, Shigetomo Fukuhara, Christer Betsholtz, Nathan D. Lawson
The enpp4 ectonucleotidase regulates kidney patterning signalling networks in Xenopus embryos
Karine Massé, Surinder Bhamra, Christian Paroissin, Lilly Maneta-Peyret, Eric Boué-Grabot, Elizabeth A. Jones
Modelling the impact of decidual senescence on embryo implantation in human endometrial assembloids
Thomas M. Rawlings, Komal Makwana, Deborah M. Taylor, Matteo A. Molè, Katherine J. Fishwick, Maria Tryfonos, Joshua Odendaal, Amelia Hawkes, Magdalena Zernicka-Goetz, Geraldine M. Hartshorne, Jan J. Brosens, Emma S. Lucas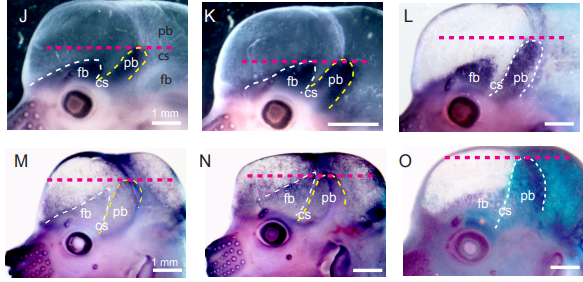 Embryonic requirements for Tcf12 in the development of the mouse coronal suture
Man-chun Ting, D'Juan T. Farmer, Camilla S. Teng, Jinzhi He, Yang Chai, J. Gage Crump, Robert E. Maxson Jr.
The molecular logic of the self-organization of primitive streak and neuroectoderm fates
Luigi Russo, Hanna L. Sladitschek, Pierre A. Neveu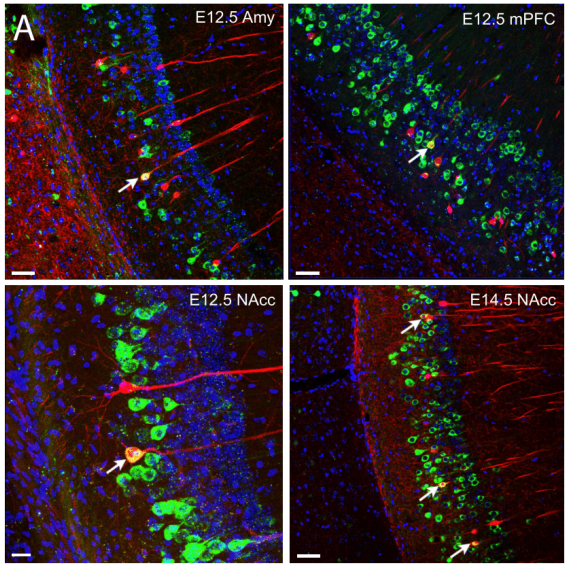 CA1 pyramidal cell diversity is rooted in the time of neurogenesis
Davide Cavalieri, Alexandra Angelova, Anas Islah, Catherine Lopez, Agnes Baude, Rosa Cossart
Somatic junctions connect microglia and developing neurons
Csaba Cserép, Anett D. Schwarcz, Balázs Pósfai, Zsófia I. László, Anna Kellermayer, Miklós Nyerges, Zsolt Lele, István Katona, Ádám Dénes
Two opposite voltage-dependent currents control the unusual early development pattern of embryonic Renshaw cell electrical activity
Juliette Boeri, Claude Meunier, Hervé Le Corronc, Pascal Branchereau, Yulia Timofeeva, François Xavier Lejeune, Christine Mouffle, Hervé Arulkandarajah, Jean Marie Mangin, Pascal Legendre, Antonny Czarnecki
MRI of Capn15 knockout mice and analysis of Capn 15 distribution reveal possible roles in brain development and plasticity
Congyao Zha, Carole A Farah, Vladimir Fonov, David A Rudko, Wayne S Sossin
Gut regulates brain synaptic assembly through neuroendocrine signaling pathway
Yanjun Shi, Lu Qin, Zhiyong Shao
Early mechanisms of whisker development: Prdm1 and its regulation in whisker development and evolutionary loss
Pierluigi Giuseppe Manti, Fabrice Darbellay, Marion Leleu, Bernard Moret, Julien Cuennet, Frederic Droux, Magali Stoudmann, Gian-Filippo Mancini, Agnès Hautier, Yann Barrandon
Oligodendrocyte Precursor Cells Sculpt the Visual System by Regulating Axonal Remodeling
Yan Xiao, Laura J Hoodless, Luigi Petrucco, Ruben Portugues, Tim Czopka
REST is a major negative regulator of endocrine differentiation during pancreas organogenesis
Meritxell Rovira, Goutham Atla, Miguel Angel Maestro, Vane Grau, Javier García-Hurtado, Maria Maqueda, Jose Luis Mosquera, Julie Kerr-Conte, Francois Pattou, Jorge Ferrer
Ecdysone coordinates plastic growth with robust pattern in the developing wing
André Nogueira Alves, Marisa Mateus Oliveira, Takashi Koyama, Alexander Shingleton, Christen Mirth
The NOTCH3 Downstream Target HEYL Regulates Human Airway Epithelial Club Cell Differentiation
Manish Bodas, Bharathiraja Subramaniyan, Andrew R. Moore, Jordan P. Metcalf, Sarah R. Ocañas, Willard M. Freeman, Constantin Georgescu, Jonathan D. Wren, Matthew S. Walters
A neural progenitor mitotic wave is required for asynchronous axon outgrowth and morphology
Jérôme Lacoste, Hédi Soula, Angélique Burg, Agnès Audibert, Pénélope Darnat, Michel Gho, Sophie Louvet-Vallée
PEG10 viral aspartic protease domain is essential for the maintenance of fetal capillary structure in the mouse placenta
Hirosuke Shiura, Ryuichi Ono, Saori Tachibana, Takashi Kohda, Tomoko Kaneko-Ishino, Fumitoshi Ishino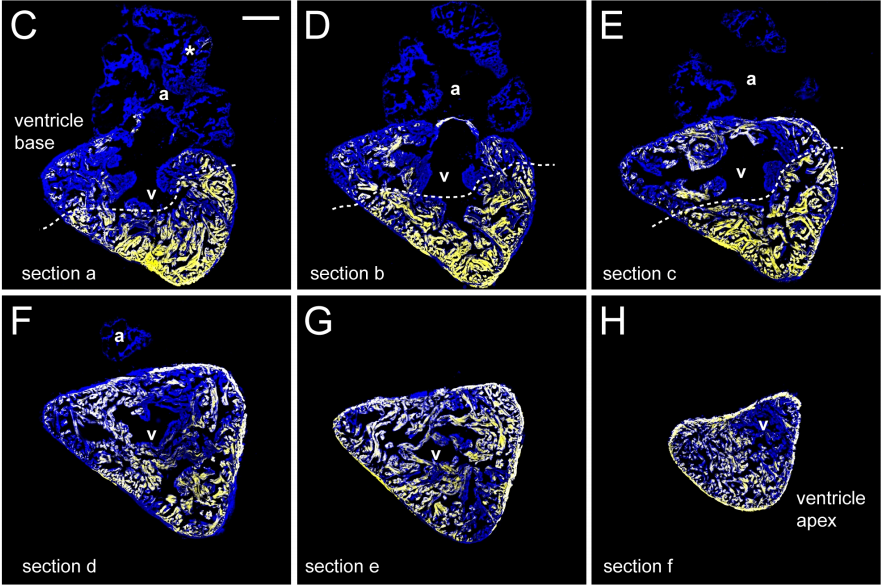 Persistent ventricle partitioning in the adult zebrafish heart
Catherine Pfefferli, Hannah R. Moran, Anastasia Felker, Christian Mosimann, Anna Jaźwińska
The CATP-8/P5A-type ATPase functions in multiple pathways during neuronal patterning
Leo T.H. Tang, Meera Trivedi, Jenna Freund, Christopher J. Salazar, Nelson J. Ramirez-Suarez, Garrett Lee, Maisha Rahman, Yu Wang, Barth D. Grant, Hannes E. Bülow
Osteoblast-Specific Wnt Secretion is Required for Skeletal Homeostasis and Loading-Induced Bone Formation in Adult Mice
Lisa Y Lawson, Michael D Brodt, Nicole Migotsky, Christopher Chermside-Scabbo, Ramya Palaniappan, Matthew J Silva
Fmrp regulates oligodendrocyte lineage cell specification and differentiation
Caleb A. Doll, Kayt Scott, Bruce Appel
FAM57B is a modulator of ceramide synthesis that regulates sphingolipid homeostasis and synaptic composition in the developing brain
Danielle L. Tomasello, Jiyoon L. Kim, Yara Khodour, Jasmine M. McCammon, Maya Mitalipova, Rudolf Jaenisch, Anthony H. Futerman, Hazel Sive
The cAMP effector PKA mediates Moody GPCR signaling in Drosophila blood-brain barrier formation and maturation
Xiaoling Li, Richard Fetter, Tina Schwabe, Christophe Jung, Hermann Steller, Ulrike Gaul
Cell competition removes segmental aneuploid cells from Drosophila imaginal disc-derived tissues based on ribosomal protein gene dose
Zhejun Ji, Jacky Chuen, Marianthi Kiparaki, Nicholas E. Baker
Vegfr3-tdTomato, a reporter mouse for microscopic visualization of lymphatic vessel by multiple modalities
Esther Redder, Nils Kirschnick, René Hägerling, Nils Hansmeier, Friedemann Kiefer
Pathogenic LRRK2 control of primary cilia and Hedgehog signaling in neurons and astrocytes of mouse brain
Shahzad S. Khan, Yuriko Sobu, Herschel S. Dhekne, Francesca Tonelli, Kerryn Berndsen, Dario R. Alessi, Suzanne R. Pfeffer
An inverse modelling study on the local volume changes during early morphoelastic growth of the fetal human brain
Z. Wang, B. Martin, J. Weickenmeier, K. Garikipati
Expression of Sonic Hedgehog and Pathway Components in the Embryonic Mouse Head: Anatomical Relationships Between Regulators of Positive and Negative Feedback
Crystal L Sigulinsky, Xiadong Li, Edward M Levine
Crosstalk in oxygen homeostasis networks: SKN-1/NRF inhibits the HIF-1 hypoxia-inducible factor in Caenorhabditis elegans
Dingxia Feng, Zhiwei Zhai, Zhiyong Shao, Yi Zhang, Jo Anne Powell-Coffman
Distinct Hypoxia-induced Translational Profiles of Embryonic and Adult-derived Macrophages
Nicholas S. Wilcox, Timur O. Yarovinsky, Prakruti Pandya, Vinod S. Ramgolam, Albertomaria Moro, Yinyu Wu, Stefania Nicoli, Karen K. Hirschi, Jeffrey R. Bender
Insights into in vivo adipocyte differentiation through cell-specific labeling in zebrafish
Paola Lepanto, Florencia Levin, Uriel Koziol, Leonel Malacrida, José L. Badano
YAP1 Regulates the Self-organized Fate Patterning of hESCs-Derived Gastruloids
Servando Giraldez, Eleonora Stronati, Ling Huang, Hui-Ting Hsu, Elizabeth Abraham, Kathy A. Jones, Conchi Estaras
Prolonged development of long-term potentiation at lateral entorhinal cortex synapses onto adult-born neurons
Nicholas P. Vyleta, Jason S Snyder
| Morphogenesis & mechanics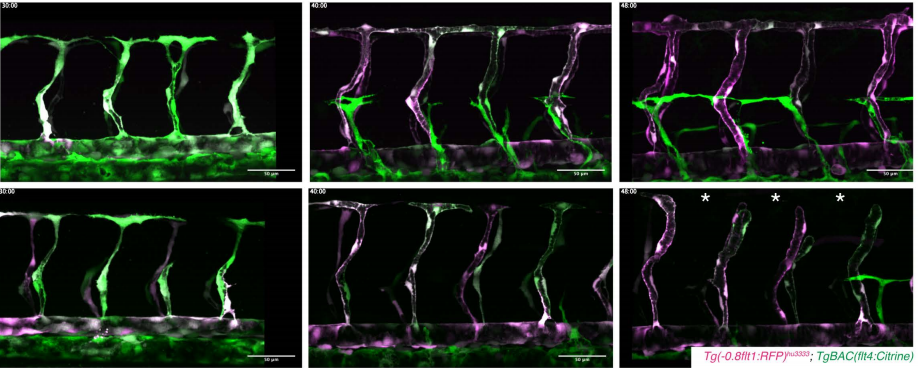 Svep1 stabilizes developmental vascular anastomosis in reduced flow conditions.
Baptiste Coxam, Yvonne Padberg, Katja Maier, Simone Jung, Eireen Bartels-Klein, Anna Szymborska, Lise Finotto, Christian S.M. Helker, Stefan Schulte-Merker, Didier Y.R. Stainier, Holger Gerhardt

Stress-driven tissue fluidization physically segments vertebrate somites
Elijah R. Shelton, Sangwoo Kim, Ben J. Gross, Ray Wu, Marie Pochitaloff, Irene Lim, Ellen M. Sletten, Otger Campàs
Scribble mutation disrupts convergent extension and apical constriction during mammalian neural tube closure
Alyssa C. Lesko, Raymond Keller, Ping Chen, Ann Sutherland
Epiblast morphogenesis is controlled by selective mRNA decay triggered by LIN28A relocation
Miha Modic, Igor Ruiz de Los Mozos, Sebastian Steinhauser, Emiel van Genderen, Silvia Schirge, Valter Bergant, Joel Ryan, Christopher B Mulholland, Rupert Faraway, Flora C Y Lee, Tajda Klobučar, Juliane Merl-Pham, Stephanie M Hauck, Micha Drukker, Sebastian Bultmann, Heinrich Leonhardt, Heiko Lickert, Nicholas M Luscombe, Derk ten Berge, Jernej Ule
Germ plasm anchors at tight junctions in the early zebrafish embryo
Nadia Rostam, Alexander Goloborodko, Stephan Riemer, Andres Hertel, Sabine Klein, Dietmar Riedel, Gerd Vorbrüggen, Roland Dosch
Slit2 is necessary for optic axon organization in the zebrafish ventral midline
Camila Davison, Flavio R. Zolessi
Actin dependent membrane polarization reveals the mechanical nature of the neuroblast polarity cycle
Bryce LaFoya, Kenneth E. Prehoda
Transthyretin promotes axon growth via regulation of microtubule dynamics and tubulin acetylation
Jessica Eira, Joana Magalhães, Nídia Macedo, Maria Elena Pero, Thomas Misgeld, Mónica M Sousa, Francesca Bartolini, Márcia A Liz
A folder mechanism ensures size uniformity among C. elegans individuals by coupling growth and development
Benjamin D. Towbin, Helge Grosshans
Neurexin and Frizzled signaling intercept axonal-transport at microtubule minus-ends to control synapse formation
Santiago Balseiro-Gómez, Yang Yue, Lin Shao, Selim Ҫetinkaya, Caroline Kuzoian, Kristen J Verhey, Shaul Yogev
The C. elegans PTCHD homolog PTR-4 is required for proper organization of the pre-cuticular apical extracellular matrix
Jennifer D Cohen, Carla E. Cadena del Castillo, Andres Kaech, Anne Spang, Meera V Sundaram
3D Cell Neighbour Dynamics in Growing Pseudostratified Epithelia
Harold F. Gómez, Mathilde S. Dumont, Leonie Hodel, Roman Vetter, Dagmar Iber
Intertissue mechanical interactions shape the olfactory circuit in zebrafish
P Monnot, G Gangatharan, M Baraban, K Pottin, M Cabrera, I Bonnet, MA Breau
Desmosomes polarize mechanical signaling to govern epidermal tissue form and function
Joshua A. Broussard, Jennifer L. Koetsier, Marihan Hegazy, Kathleen J. Green
Vinculin controls endothelial cell junction dynamics during vascular lumen formation
Maria P. Kotini, Miesje M. van der Stoel, Mitchell K. Han, Bettina Kirchmaier, Johan de Rooij, Markus Affolter, Stephan Huveneers, Heinz-Georg Belting
A genetic screen for regulators of muscle morphogenesis in Drosophila
Tiffany Ou, Gary Huang, Beth Wilson, Paul Gontarz, James B. Skeath, Aaron N. Johnson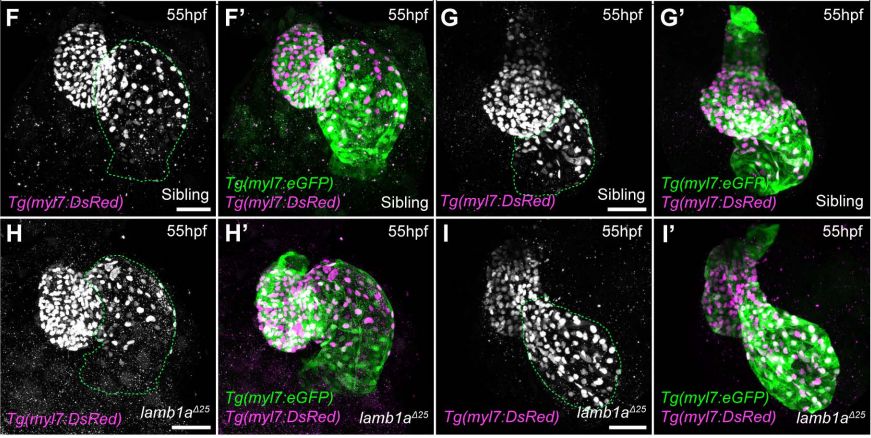 A Kalirin Missense Mutation Enhances Dendritic RhoA Signaling and Leads to Regression of Cortical Dendritic Arbors Across Development
MJ Grubisha, T Sun, SL Erickson, L Eisenman, S Chou, CD Helmer, MT Trudgen, Y Ding, GE Homanics, P Penzes, ZP Wills, RA Sweet
Lamb1a regulates atrial growth by limiting excessive, contractility-dependent second heart field addition during zebrafish heart development
Christopher J. Derrick, Eric J. G. Pollitt, Ashley Sanchez Sevilla Uruchurtu, Farah Hussein, Emily S. Noёl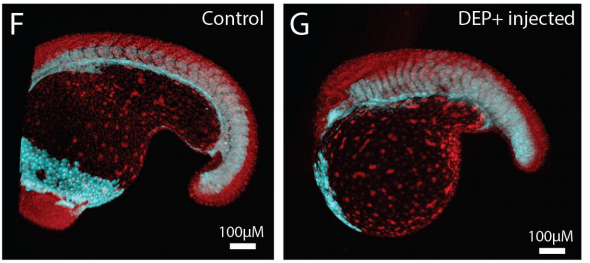 The zebrafish presomitic mesoderm elongates through compression-extension
Lewis Thomson, Leila Muresan, Benjamin Steventon
Extracellular vesicles synchronize cellular phenotypes of differentiating cells
Tomohiro Minakawa, Tetsuya Matoba, Jun K Yamashita
Extensive structural remodeling of the axonal arbors of parvalbumin basket cells during development
Kristina D. Micheva, Marianna Kiraly, Marc M. Perez, Daniel V. Madison
Regulation of apical constriction via microtubule- and Rab11-dependent apical transport during tissue invagination
Thao Phuong Le, SeYeon Chung
A cell-ECM mechanism for connecting the ipsilateral eye to the brain
Jianmin Su, Yanping Liang, Ubadah Sabbagh, Lucie Olejníková, Ashley L. Russell, Jiang Chen, Yuchin Albert Pan, Jason W. Triplett, Michael A. Fox
Brazil Nut Effect Drives Pattern Formation in Early Mammalian Embryos
Zheng Guo, Jie Yao, Xu Zheng, Jialing Cao, Zheng Gao, Shuyu Guo, Dandan Qin, Min Tan, Bo Wang, Fanzhe Meng, Jing Zhang, Lei Li, Jing Du, Yubo Fan
Expression and protein sequence analyses of zebrafish impg2a and impg2b, two proteoglycans of the interphotoreceptor matrix
M.E. Castellini, G. Spagnolli, E. Biasini, S. Casarosa, A. Messina
Semaphorin 3C attracts MGE-derived cortical interneurons in the deep migratory stream guiding them into the developing neocortex
Kiara Aiello, Jürgen Bolz
Knockout of zebrafish desmin genes does not cause skeletal muscle degeneration but alters calcium flux
Gulsum Kayman Kurekci, Ecem Kural Mangit, Cansu Koyunlar, Seyda Unsal, Berk Saglam, Bora Ergin, Merve Gizer, Ismail Uyanik, Niloufar Boustanabadimaralan Düz, Petek Korkusuz, Beril Talim, Nuhan Purali, Simon M. Hughes, Pervin R. Dincer
Mechanical bistability enabled by ectodermal compression facilitates Drosophila mesoderm invagination
Hanqing Guo, Michael Swan, Shicheng Huang, Bing He
Mechanically Sensitive HSF1 is a Key Regulator of Left-Right Symmetry Breaking in Zebrafish Embryos
Jing Du, Shu-Kai Li, Liu-Yuan Guan, Zheng Guo, Jiang-Fan Yin, Li Gao, Toru Kawanishi, Atsuko Shimada, Qiu-Ping Zhang, Li-Sha Zheng, Yi-Yao Liu, Xi-Qiao Feng, Dong-Yan Chen, Hiroyuki Takeda, Yu-Bo Fan
Impaired Cx43 gap junction endocytosis causes cardiovascular defects in zebrafish
Caitlin Hyland, Michael Mfarej, Giorgos Hiotis, Sabrina Lancaster, Noelle Novak, M. Kathryn Iovine, Matthias M. Falk
In vivo dissection of Rhoa function in vascular development using zebrafish
Laura M. Pillay, Joseph J. Yano, Andrew E. Davis, Matthew G. Butler, Keith A. Barnes, Vanessa L. Reyes, Daniel Castranova, Aniket V. Gore, Matthew R. Swift, James R. Iben, Amber N. Stratman, Brant M. Weinstein
Global analysis of cell behavior and protein localization dynamics reveals region-specific functions for Shroom3 and N-cadherin during neural tube closure
Austin T. Baldwin, Juliana Kim, John B. Wallingford
Tight junction ZO proteins maintain tissue fluidity, ensuring efficient collective cell migration
Mark Skamrahl, Hongtao Pang, Maximilian Ferle, Jannis Gottwald, Angela Rübeling, Riccardo Maraspini, Alf Honigmann, Tabea A. Oswald, Andreas Janshoff
Collagen polarization provides a structural memory for the elongation of epithelial anlage
Hiroko Katsuno-Kambe, Jessica L. Teo, Robert J. Ju, James E. Hudson, Samantha J. Stehbens, Alpha S. Yap
A feedback mechanism mediated by myosin II-dependent apical targeting of Rab11 vesicles reinforces apical constriction
Wei Chen, Bing He
Semaphorin3F Drives Dendritic Spine Pruning through Rho-GTPase Signaling
Bryce W. Duncan, Vishwa Mohan, Sarah D. Wade, Young Truong, Alexander Kampov-Polevoi, Brenda R. Temple, Patricia F. Maness
| Genes & genomes
Oct1 recruits the histone lysine demethylase Utx to canalize lineage specification
Jelena Perovanovic, Yifan Wu, Zuolian Shen, Mahesh B Chandrasekharan, Dean Tantin
Super interactive promoters provide insight into cell type-specific regulatory networks in blood lineage cell types
Taylor M. Lagler, Yuchen Yang, Yuriko Harigaya, Vijay G. Sankaran, Ming Hu, Alexander P. Reiner, Laura M. Raffield, Jia Wen, Yun Li
Single cell trajectory modeling identifies a primitive trophoblast state defined by BCAM enrichment
Matthew Shannon, Jennet Baltayeva, Barbara Castellana, Jasmin Wächter, Samantha Yoon, Jenna Treissman, Hoa Le, Alexander G. Beristain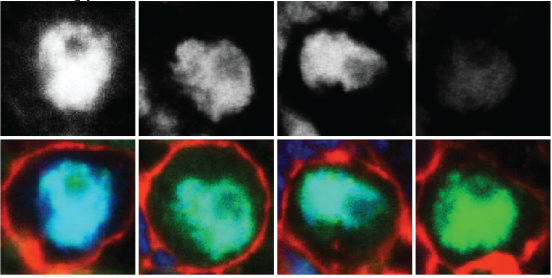 Cell-type-specific chromatin occupancy by the pioneer factor Zelda drives key developmental transitions in Drosophila
Elizabeth D. Larson, Hideyuki Komori, Tyler J. Gibson, Cyrina M. Ostgaard, Danielle C. Hamm, Jack M. Schnell, Cheng-Yu Lee, Melissa M. Harrison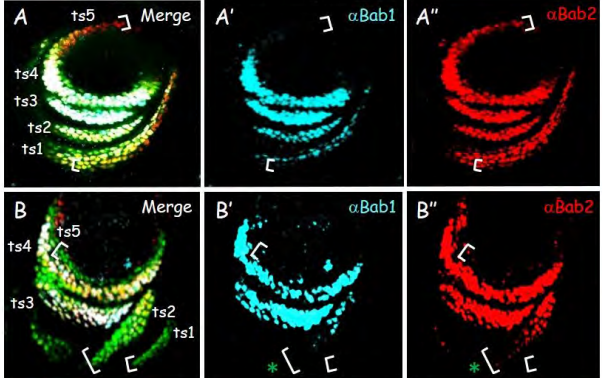 Tissue-specific versus pleiotropic enhancers within the bric-a-brac tandem gene duplicates display differential regulatory activity and evolutionary conservation
Henri-Marc G. Bourbon, Mikhail H. Benetah, Emmanuelle Guillou, Luis Humberto Mojica-Vazquez, Aissette Baanannou, Sandra Bernat-Fabre, Vincent Loubiere, Frédéric Bantignies, Giacomo Cavalli, Muriel Boube
The Nestin neural enhancer is essential for normal levels of endogenous Nestin in neuroprogenitors but is not required for embryo development
Ella Thomson, Ruby Dawson, Chee Ho H'ng, Fatwa Adikusuma, Sandra Piltz, Paul Q Thomas
A silencer repressing redundant enhancer activities revealed by deleting endogenous cis-regulatory element of ebony in Drosophila melanogaster
Noriyoshi Akiyama, Shoma Sato, Kentaro M. Tanaka, Takaomi Sakai, Aya Takahashi
Two promoters integrate multiple enhancer inputs to drive wild-type knirps expression in the D. melanogaster embryo
Lily Li, Rachel Waymack, Mario Elabd, Zeba Wunderlich
Piecemeal regulation of convergent neuronal lineages by bHLH transcription factors in C. elegans
Neda Masoudi, Ralf Schnabel, Oliver Hobert
RNA polymerase II depletion from the inactive X chromosome territory is not mediated by physical compartmentalization
Samuel Collombet, Isabell Rall, Claire Dugast-Darzacq, Alec Heckert, Aliaksandr Halavatyi, Agnes Le Saux, Gina Dailey, Xavier Darzacq, Edith Heard
Drosophila primary microRNA-8 encodes a microRNA encoded peptide (miPEP) acting in parallel of miR-8
Audrey Montigny, Patrizia Tavormina, Carine Duboe, Hélène San Clémente, Marielle Aguilar, Philippe Valenti, Dominique Lauressergues, Jean-Philippe Combier, Serge Plaza
Decoding the molecular landscape of the developing spatial processing system and production of entorhinal stellate cell-like cells by a direct programming approach.
Yong Liu, Tobias Bergmann, Leo Mogus, Julie Lee, Ulrich Pfisterer, Louis-Francois Handfield, Andrea Asenjo-Martinez, Irene Lisa-Vargas, Stefan E Seemann, Jimmy Tsz Hang Lee, Nikolaos Patikas, Birgitte Rahbek Kornum, Mark Denham, Poul Hyttel, Menno P Witter, Jan Gorodkin, Tune Pers, Martin Hemberg, Konstantin Khodosevich, Vanessa J Hall
H3K9 methyltransferase EHMT2/G9a controls ERVK-driven non-canonical imprinted genes
Tie-Bo Zeng, Nicholas Pierce, Piroska Szabo
Non-canonical function of the Sex-lethal gene controls the protogyny phenotype in Drosophila melanogaster
Ki-Hyeon Seong, Siu Kang
Unbiased transcriptomic analysis of chondrocyte differentiation in a high-density cell culture model
Claudia Kruger, Aimee Limpach, Claudia Kappen
Somatic piRNAs and Transposons are Differentially Regulated During Skeletal Muscle Atrophy and Programmed Cell Death
Junko Tsuji, Travis Thomson, Christine Brown, Subhanita Ghosh, William E. Theurkauf, Zhiping Weng, Lawrence M. Schwartz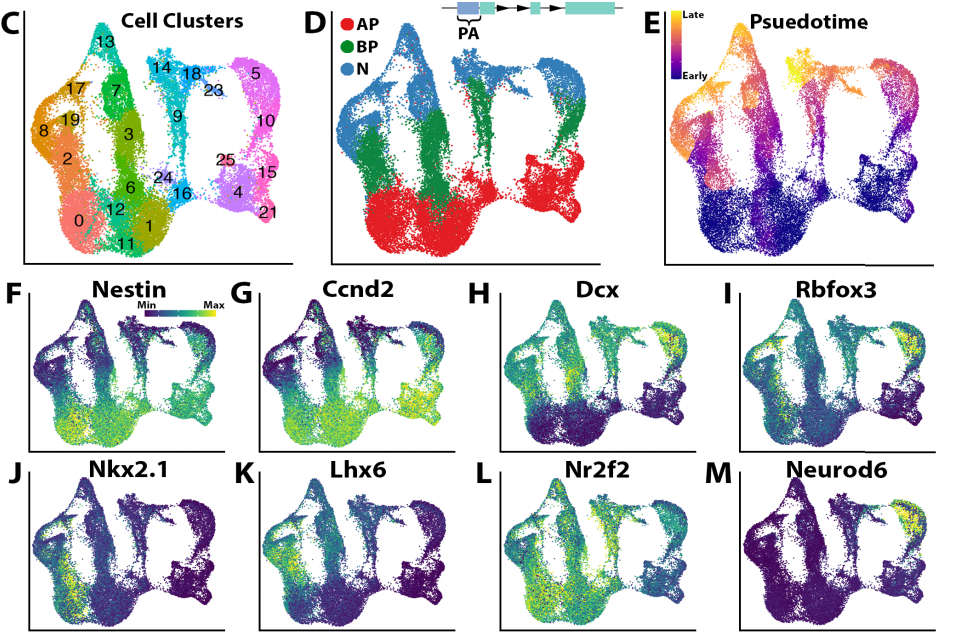 Single cell chromatin accessibility reveals regulatory elements and developmental trajectories in the embryonic forebrain
Christopher T. Rhodes, Apratim Mitra, Dongjin R. Lee, Daniel J. Lee, Yajun Zhang, Joyce J. Thompson, Pedro P. Rocha, Ryan K. Dale, Timothy J. Petros
Widespread translational control regulates retinal development in mouse
Kaining Chen, Congying Chen, Huihui Li, Jiaqi Yang, Mengqing Xiang, Hongwei Wang, Zhi Xie
A pro-endocrine pancreatic transcriptional program established during development is retained in human gallbladder epithelial cells
Mugdha V. Joglekar, Subhshri Sahu, Wilson KM Wong, Sarang N. Satoor, Charlotte X. Dong, Ryan J Farr, Michael D. Williams, Prapti Pandya, Gaurang Jhala, Sundy N.Y. Yang, Yi Vee Chew, Nicola Hetherington, Dhan Thiruchevlam, Sasikala Mitnala, Guduru V Rao, Duvvuru Nageshwar Reddy, Thomas Loudovaris, Wayne J. Hawthorne, Andrew G. Elefanty, Vinay M. Joglekar, Edouard G. Stanley, David Martin, Helen E. Thomas, David Tosh, Louise T. Dalgaard, Anandwardhan A. Hardikar
Transcriptome profiling of embryonic retinal pigment epithelium reprogramming
Jared A Tangeman, Agustín Luz-Madrigal, Sutharzan Sreeskandarajan, Erika Grajales- Esquivel, Lin Liu, Chun Liang, Panagiotis A. Tsonis, Katia Del Rio-Tsonis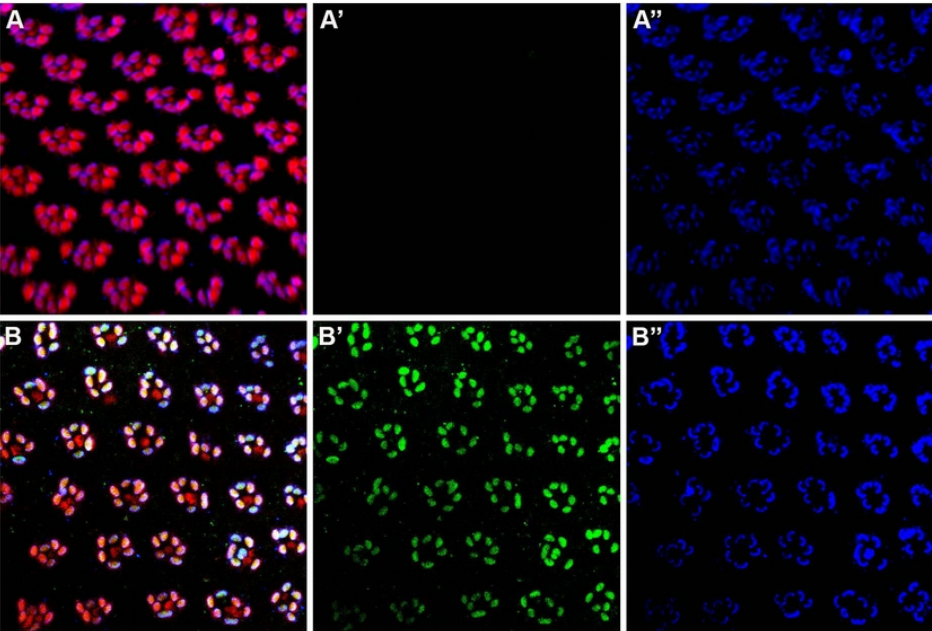 Homothorax Controls a Binary Rhodopsin Switch in Drosophila Ocelli
Abhishek Kumar Mishra, Cornelia Fritsch, Ruben Voutev, Richard S. Mann, Simon G. Sprecher
An "individualist" model of an active genome in a developing embryo
Shao-Kuei Huang, Sayantan Dutta, Peter H. Whitney, Stanislav Y. Shvartsman, Christine A. Rushlow
Topaz1, an essential gene for murine spermatogenesis, down-regulates the expression of many testis-specific long non-coding RNAs
Manon Chadourne, Elodie Poumerol, Luc Jouneau, Bruno Passet, Johan Castille, Eli Sellem, Eric Pailhoux, Béatrice Mandon-Pépin
The Disease-Associated Proteins Drosophila Nab2 and Ataxin-2 Interact with Shared RNAs and Coregulate Neuronal Morphology
J. Christopher Rounds, Edwin B. Corgiat, Changtian Ye, Joseph A. Behnke, Seth M. Kelly, Anita H. Corbett, Kenneth H. Moberg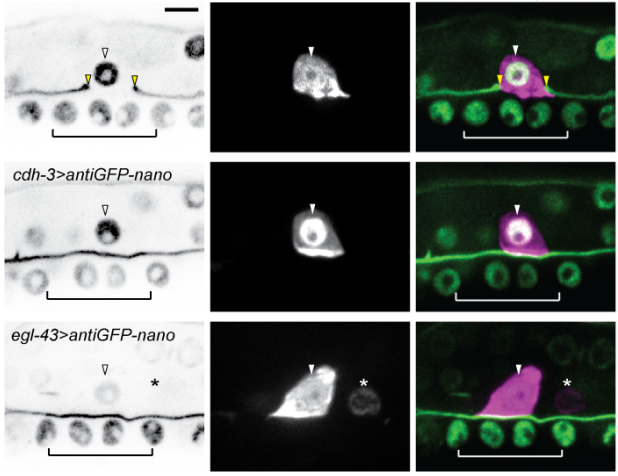 The SWI/SNF chromatin remodeling assemblies BAF and PBAF differentially regulate cell cycle exit and cellular invasion in vivo
Jayson J. Smith, Yutong Xiao, Nithin Parsan, Michael A. Q. Martinez, Frances E. Q. Moore, Nicholas J. Palmisano, Abraham Q. Kohrman, Mana Chaíndhok Delos Reyes, Rebecca C. Adikes, Taylor N. Medwig-Kinney, Simeiyun Liu, Sydney A. Bracht, Wan Zhang, Kailong Wen, Paschalis Kratsios, David Q. Matus
Coordinated Changes in Gene Expression Kinetics Underlie both Mouse and Human Erythroid Maturation
Melania Barile, Ivan Imaz-Rosshandler, Isabella Inzani, Shila Ghazanfar, Jennifer Nichols, John C. Marioni, Carolina Guibentif, Berthold Göttgens
The role of H3K36 methylation and associated methyltransferases in chromosome-specific gene regulation
Henrik Lindehell, Alexander Glotov, Eshagh Dorafshan, Yuri B. Schwartz, Jan Larsson
H3 acetylation selectively promotes basal progenitor proliferation and neocortex expansion by activating TRNP1 expression
Cemil Kerimoglu, Linh Pham, Anton B. Tonchev, M. Sadman Sakib, Yuanbin Xie, Godwin Sokpor, Pauline Antonie Ulmke, Lalit Kaurani, Eman Abbas, Huong Nguyen, Joachim Rosenbusch, Alexandra Michurina, Vincenzo Capece, Meglena Angelova, Miriam Esgleas, Mareike Albert, Radoslav Minkov, Emil Kovachev, Ulrike Teichmann, Rho H. Seong, Wieland Huttner, Magdalena Götz, Huu Phuc Nguyen, Anastassia Stoykova, Jochen F. Staiger, Andre Fischer, Tran Tuoc
PDX1 directs a core developmentally and evolutionarily conserved gene program in the pancreatic islet
Xiaodun Yang, Jeffrey C. Raum, Junil Kim, Reynold Yu, Juxiang Yang, Gabriella Rice, Changhong Li, Kyoung-Jae Won, Doris A. Stoffers, Diana E. Stanescu
The anterior Hox gene ceh-13 and elt-1/GATA activate the posterior Hox genes nob-1 and php-3 to specify posterior lineages in the C. elegans embryo
John Isaac Murray, Elicia Preston, Jeremy P. Crawford, Jonathan D. Rumley, Prativa Amom, Breana D. Anderson, Priya Sivaramakrishnan, Shaili D. Patel, Barrington Alexander Bennett, Teddy D. Lavon, Felicia Peng, Amanda L. Zacharias
Chromatin accessibility and microRNA expression in nephron progenitor cells during kidney development
Andrew Clugston, Andrew Bodnar, Débora Malta Cerqueira, Yu Leng Phua, Alyssa Lawler, Kristy Boggs, Andreas Pfenning, Jacqueline Ho, Dennis Kostka
Unconventional Translation Initiation Factor EIF2A is required for Drosophila spermatogenesis
David D. Lowe, Denise J. Montell
Loss of SETD1B results in the redistribution of genomic H3K4me3 in the oocyte
Courtney W. Hanna, Jiahao Huang, Christian Belton, Susanne Reinhardt, Andreas Dahl, Simon Andrews, A. Francis Stewart, Andrea Kranz, Gavin Kelsey
RNA-silencing induces target gene relocalization toward a specialized nuage domain
Yuchen Yang, David Grunwald, James R. Priess, Craig C. Mello
Cell-specific alterations in Pitx1 regulatory landscape activation caused by the loss of a single enhancer
Raquel Rouco, Olimpia Bompadre, Antonella Rauseo, Olivier Fazio, Fabrizio Thorel, Rodrigue Peraldi, Guillaume Andrey
Epigenetic clocks reveal a rejuvenation event during embryogenesis followed by aging
Csaba Kerepesi, Bohan Zhang, Sang-Goo Lee, Alexandre Trapp, Vadim N. Gladyshev
Endomitosis controls tissue-specific gene expression during development
Lotte M van Rijnberk, Reinier L van der Palen, Erik S Schild, Hendrik C Korswagen, Matilde Galli
Bloom syndrome helicase contributes to germ line development and longevity in zebrafish
Tamás Annus, Dalma Müller, Bálint Jezsó, György Ullaga, Gábor M. Harami, László Orbán, Mihály Kovács, Máté Varga
Polycomb suppresses a female gene regulatory network to ensure testicular differentiation
So Maezawa, Masashi Yukawa, Kazuteru Hasegawa, Ryo Sugiyama, Mengwen Hu, Miguel Vidal, Haruhiko Koseki, Artem Barski, Tony DeFalco, Satoshi H. Namekawa
The arrested state of processing bodies supports mRNA regulation in early development
M. Sankaranarayanan, Ryan J. Emenecker, Marcus Jahnel, Irmela R. E. A. Trussina, Matt Wayland, Simon Alberti, Alex S. Holehouse, Timothy T. Weil
DNA methylation clocks show slower progression of aging in naked mole-rat queens
Steve Horvath, Amin Haghani, Nicholas Macoretta, Julia Ablaeva, Joseph A. Zoller, Caesar Z. Li, Joshua Zhang, Masaki Takasugi, Yang Zhao, Elena Rydkina, Zhihui Zhang, Stephan Emmrich, Ken Raj, Andrei Seluanov, Chris G. Faulkes, Vera Gorbunova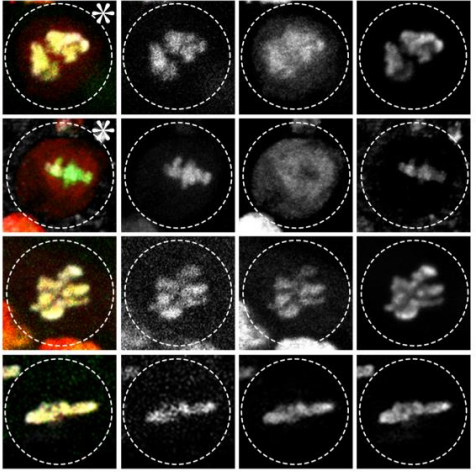 Differential condensation of sister chromatids coordinates with Cdc6 to ensure distinct cell cycle progression in Drosophila male germline stem cell lineage
Rajesh Ranjan, Jonathan Snedeker, Matthew Wooten, Carolina Chu, Sabrina Bracero, Taylar Mouton, Xin Chen
The single-cell epigenetic regulatory landscape in mammalian perinatal testis development
Jinyue Liao, Hoi Ching Suen, Shitao Rao, Alfred Chun Shui Luk, Ruoyu Zhang, Annie Wing Tung Lee, Ting Hei Thomas Chan, Man Yee Cheung, Ho Ting Chu, Hon Cheong So, Robin M. Hobbs, Tin-Lap Lee
Stonewall prevents expression of testis-enriched genes and binds to insulator elements in D. melanogaster
Daniel Zinshteyn, Daniel A Barbash
Common postzygotic mutational signature in multiple healthy adult tissues related to embryonic hypoxia
Yaqiang Hong, Dake Zhang, Xiangtian Zhou, Aili Chen, Amir Abliz, Jian Bai, Liang Wang, Qingtao Hu, Kenan Gong, Xiaonan Guan, Mengfei Liu, Xinchang Zheng, Shujuan Lai, Hongzhu Qu, Fuxin Zhao, Shuang Hao, Zhen Wu, Hong Cai, Shaoyan Hu, Yue Ma, Junting Zhang, Yang Ke, Qianfei Wang, Wei Chen, Changqing Zeng
| Stem cells, regeneration & disease modelling
Stiffness Regulates Intestinal Stem Cell Fate
Shijie He, Peng Lei, Wenying Kang, Priscilla Cheung, Tao Xu, Miyeko Mana, Chan Young Park, Hongyan Wang, Shinya Imada, Jacquelyn O. Russell, Jianxun Wang, Ruizhi Wang, Ziheng Zhou, Kashish Chetal, Eric Stas, Vidisha Mohad, Marianna Halasi, Peter Bruun-Rasmussen, Ruslan I. Sadreyev, Irit Adini, Richard A. Hodin, Yanhang Zhang, David T. Breault, Fernando D. Camargo, Ömer H. Yilmaz, Jeffrey J. Fredberg, Nima Saeidi
Pluripotency factors determine gene expression repertoire at zygotic genome activation
Meijiang Gao, Marina Veil, Marcus Rosenblatt, Anna Gebhard, Helge Hass, Lenka Buryanova, Lev Y. Yampolsky, Björn Grüning, Sergey V. Ulianov, Jens Timmer, Daria Onichtchouk

Intestine-enriched apolipoprotein b orthologs regulate stem cell differentiation and regeneration in planarians
Lily L. Wong, Christina G. Bruxvoort, Nicholas I. Cejda, Jannette Rodriguez Otero, David J. Forsthoefel
Chromatin accessibility dynamics of neurogenic niche cells reveal a reversible decline in neural stem cell migration during aging
Robin W. Yeo, Olivia Y. Zhou, Brian Zhong, Mahfuza Sharmin, Tyson J. Ruetz, Anshul Kundaje, Alexander R. Dunn, Anne Brunet
Niche signals regulate continuous transcriptional states in hematopoietic stem cells
Eva M Fast, Audrey Sporrij, Margot Manning, Edroaldo Lummertz da Rocha, Song Yang, Yi Zhou, Jimin Guo, Ninib Baryawno, Nikolaos Barkasí
ZFP207 controls pluripotency by multiple post-transcriptional mechanisms
Sandhya Malla, Devi Prasad Bhattarai, Dario Melguizo-Sanchis, Ionut Atanasoai, Paula Groza, Ángel-Carlos Román, Dandan Zhu, Dung-Fang Lee, Claudia Kutter, Francesca Aguilo
Niche signals regulate continuous transcriptional states in hematopoietic stem cells
Eva M Fast, Audrey Sporrij, Margot Manning, Edroaldo Lummertz da Rocha, Song Yang, Yi Zhou, Jimin Guo, Ninib Baryawno, Nikolaos Barkas, David T Scadden, Fernando Camargo, Leonard I Zon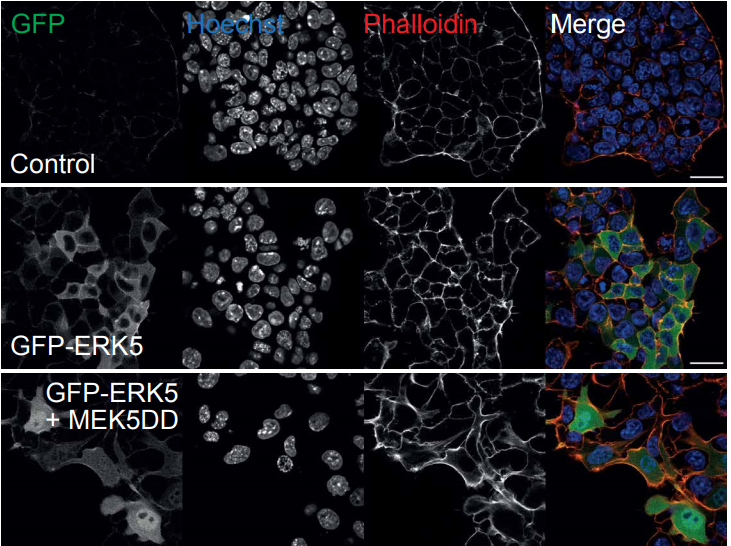 An ERK5-KLF2 signalling module regulates early embryonic gene expression dynamics and stem cell rejuvenation
Helen A. Brown, Charles A.C. Williams, Houjiang Zhou, Diana Rios-Szwed, Rosalia Fernandez-Alonso, Saria Mansoor, Liam McMulkin, Rachel Toth, Robert Gourlay, Julien Peltier, Nora Dieguez-Martinez, Matthias Trost, Jose M. Lizcano, Marios P. Stavridis, Greg M. Findlay
Generation of functional ciliated cholangiocytes from human pluripotent stem cells
Mina Ogawa, Jia-Xin Jiang, Sunny Xia, Donghe Yang, Avrilynn Ding, Onofrio Laselva, Stephanie Chin, Marcela Hernandez, Changyi Cui, Yuichiro Higuchi, Hiroshi Suemizu, Craig Dorrell, Markus Grompe, Christine E Bear, Gordon Keller, Shinichiro Ogawa
Generation of human blastocyst-like structures from pluripotent stem cells
Yong Fan, Zhe-Ying Min, Samhan Alsolami, Zheng-Lai Ma, Ke Zhong, Wen-Di Pei, Pu-Yao Zhang, Xiang-Jin Kang, Ying-Ying Zhang, Hai-Ying Zhu, Jie Qiao, Mo Li, Yang Yu
Transcriptomic analysis of loss of Gli1 in neural stem cells responding to demyelination in the mouse brain
Jayshree Samanta, James L. Salzer
Human iPSC-derived renal cells change their immunogenic properties during maturation: Implications for regenerative therapies
Bella Rossbach, Krithika Hariharan, Nancy Mah, Su-Jun Oh, Hans-Dieter Volk, Petra Reinke, Andreas Kurtz
Recapitulate Human Cardio-pulmonary Co-development Using Simultaneous Multilineage Differentiation of Pluripotent Stem Cells
Wai Hoe Ng, Elizabeth K. Johnston, Jun Jie Tan, Jacqueline M. Bliley, Adam W. Feinberg, Donna B. Stolz, Ming Sun, Finn Hawkins, Darrell N. Kotton, Xi Ren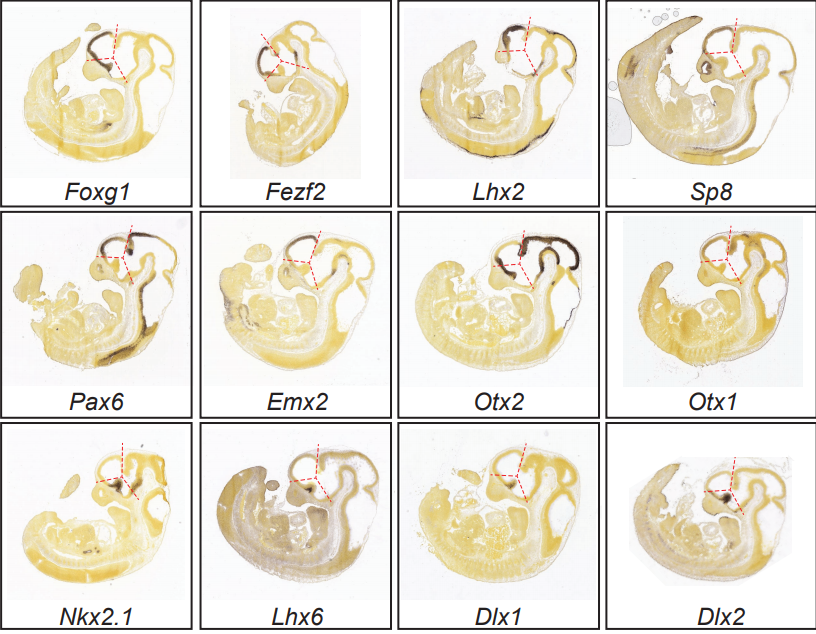 Signal requirement for cortical potential of transplantable human neuroepithelial stem cells
Balazs V. Varga, Maryam Faiz, Huijuan Yang, Helena Pivonkova, Shangbang Gao, Gabriel Khelifi, Emma Linderoth, Mei Zhen, Samer M. Hussein, Andras Nagy
Functional expression of the ATP-gated P2X7 receptor in human iPSC-derived neurons and astrocytes
Jaideep Kesavan, Orla Watters, Klaus Dinkel, Michael Hamacher, Jochen H.M. Prehn, David C. Henshall, Tobias Engel
Inducible expression of Oct-3/4 reveals synergy with Klf4 in targeting Cyclin A2 to enhance proliferation during early reprogramming
Lamuk Zaveri, Jyotsna Dhawan
Gallic Acid, a Methyl 3,4-Dihydroxybenzoate Derivative, Induces Neural Stem Cells to Differentiate and Proliferate
Junxing Jiang, Weiyi Liu, Jitao Hai, Yan Luo, Keqi Chen, Yirong Xin, Junping Pan, Yang Hu, Qin Gao, Fei Xiao, Huanmin Luo
Stability of Imprinting and Differentiation Capacity in Naïve Human Cells Induced by Chemical Inhibition of CDK8 and CDK19
Raquel Bernad , Cian J Lynch , Rocio G Urdinguio , Camille Stephan-Otto Attolini , Mario F Fraga , Manuel Serrano
MLL3/MLL4 Histone Methyltranferase Activity Dependent Chromatin Organization at Enhancers during Embryonic Stem Cell Differentiation
Naoki Kubo, Rong Hu, Zhen Ye, Bing Ren
In vivo high-throughput screening of novel adeno-associated viral capsids targeting adult neural stem cells in the subventricular zone
Sascha Dehler, Lukas PM Kremer, Santiago Cerrizuela, Thomas Stiehl, Jonas Weinmann, Heike Abendroth, Susanne Kleber, Alexander Laure, Jihad El Andari, Simon Anders, Anna Marciniak-Czochra, Dirk Grimm, Ana Martin-Villalba
A Cdc42-Borg4-Septin 7 axis regulates HSCs polarity and function
Ravinder Kandi, Katharina Senger, Ani Grigoryan, Karin Soller, Vadim Sakk, Tanja Schuster, Karina Eiwen, Manoj B. Menon, Matthias Gaestel, Yi Zheng, Maria Carolina Florian, Hartmut Geiger
Mapping origins of variation in neural trajectories of human pluripotent stem cells
Suel-Kee Kim, Seungmae Seo, Genevieve Stein-O'Brien, Amritha Jaishankar, Kazuya Ogawa, Nicola Micali, Yanhong Wang, Thomas M. Hyde, Joel E. Kleinman, Ty Voss, Elana J. Fertig, Joo-Heon Shin, Roland Bürli, Alan J. Cross, Nicholas J. Brandon, Daniel R. Weinberger, Joshua G. Chenoweth, Daniel J. Hoeppner, Nenad Sestan, Carlo Colantuoni, Ronald D. McKay
Mapping Human Pluripotent Stem Cell-Derived Erythroid Differentiation by Single-Cell Transcriptome Analysis
Zijuan Xin, Wei Zhang, Shangjin Gong, Junwei Zhu, Yanming Li, Zhaojun Zhang, Xiangdong Fang
Mesenchymal Stromal Cell Aging Impairs the Self-Organizing Capacity of Lung Alveolar Epithelial Stem Cells
Diptiman Chanda, Mohammad Rehan, Samuel R. Smith, Kevin G. Dsouza, Yong Wang, Karen Bernard, Deepali Kurundkar, Vinayak Memula, Kojima Kyoko, James A. Mobley, Gloria Benavides, Victor Darley-Usmar, Kim Young-il, Jaroslaw W. Zmijewski, Jessy S. Deshane, Victor J. Thannickal
A novel approach to comparative RNA-Seq does not support a conserved set of genes underlying animal regeneration
Noemie Sierra, Noah Olsman, Lynn Yi, Lior Pachter, Lea Goentoro, David A. Gold
The mechanosensitive Ca2+-permeable ion channel PIEZO1 promotes satellite cell function in skeletal muscle regeneration
Kotaro Hirano, Masaki Tsuchiya, Seiji Takabayashi, Kohjiro Nagao, Yasuo Kitajima, Yusuke Ono, Keiko Nonomura, Yasuo Mori, Masato Umeda, Yuji Hara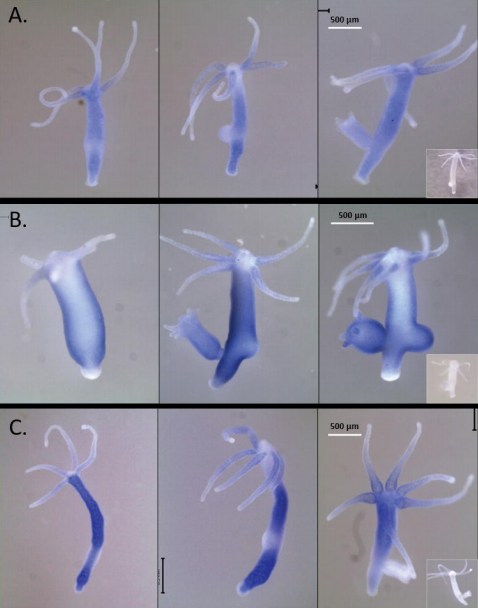 The Hippo pathway transcriptional co-activator YAP is involved in head regeneration and bud development in Hydra
Manu Unni, Puli Chandramouli Reddy, Sanjeev Galande
Axon guidance modalities in CNS regeneration revealed by quantitative proteomic analysis
Noemie Vilallongue, Julia Schaeffer, Anne Marie Hesse, Céline Delpech, Antoine Paccard, Yohan Couté, Stephane Belin, Homaira Nawabi
Novel newt regeneration genes regulate Wingless signaling to restore patterning in Drosophila eye
Abijeet Singh Mehta, Prajakta Deshpande, Anuradha Venkatakrishnan Chimata, Panagiotis A. Tsonis, Amit Singh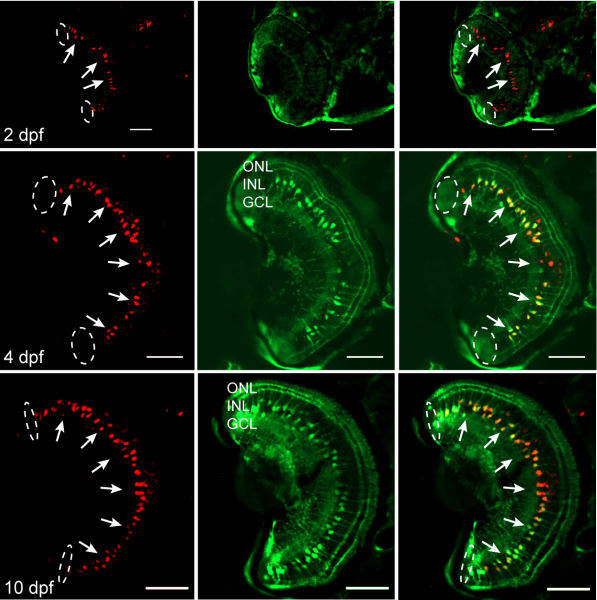 Notch signaling via Hey1 and Id2b regulates Müller glia's regenerative response to retinal injury
Aresh Sahu, Sulochana Devi, Jonathan Jui, Daniel Goldman
The regenerating skeletal muscle niche guides muscle stem cell self-renewal
Alicia A. Cutler, Bradley Pawlikowski, Joshua R. Wheeler, Nicole Dalla Betta, Tiffany Elston, Rebecca O'Rourke, Kenneth Jones, Bradley B. Olwin
Regenerating vascular mural cells in zebrafish fin blood vessels are not derived from pre-existing ones and differentially require pdgfrb signaling for their development
Elvin V. Leonard, Ricardo J. Figueroa, Jeroen Bussmann, Nathan D. Lawson, Julio D. Amigo, Arndt F. Siekmann
Loss of the glial glutamate transporter eaat2a leads to a combined developmental and epileptic encephalopathy in zebrafish
Adriana L. Hotz, Ahmed Jamali, Nicolas N. Rieser, Stephanie Niklaus, Ecem Aydin, Sverre Myren-Svelstad, Laetitia Lalla, Nathalie Jurisch-Yaksi, Emre Yaksi, Stephan C.F. Neuhauss
ANALYSIS OF CHD-7 DEFECTIVE DAUER NEMATODES IMPLICATES COLLAGEN MISREGULATION IN CHARGE SYNDROME FEATURES
Diego Martín Jofré, Dane Kristian Hoffman, Ailen S. Cervino, McKenzie Grundy, Sijung Yun, Francis Raj Gandhi Amrit, Donna Beer Stolz, Esteban Salvatore, Fabiana Alejandra Rossi, Arjumand Ghazi, M. Cecilia Cirio, Judith L. Yanowitz, Daniel Hochbaum
Shank3 mutations impair electrical synapse scaffolding and transmission in mouse brain
Jonathan Lautz, Zhiyi Zhu, Haley E. Speed, Stephen E. P. Smith, John P. Welsh
Trp53 ablation fails to prevent microcephaly in mouse pallium with impaired minor intron splicing
Alisa K. White, Marybeth Baumgartner, Madisen F. Lee, Kyle D. Drake, Gabriela S. Aquino, Rahul N. Kanadia
fmr1 mutation interacts with sensory experience to alter the early development of behavior and sensory coding in zebrafish
Shuyu Zhu, Michael McCullough, Zac Pujic, Jordan Sibberas, Biao Sun, Bianca Bucknall, Lilach Avitan, Geoffrey J Goodhill
Human iPSC-derived cerebral organoids model features of Leigh Syndrome and reveal abnormal corticogenesis
Alejandra I. Romero-Morales, Anuj Rastogi, Gabriella L. Robertson, Megan L. Rasmussen, Hoor Temuri, Ram Prosad Chakrabarty, Gregory Scott McElroy, Lawrence Hsu, Paula M. Almonacid, Bryan A. Millis, Navdeep S. Chandel, Jean-Philippe Cartailler, Vivian Gama
Epithelial Regeneration Ability of Crohn's Disease Assessed Using Patient-Derived Intestinal Organoids
Chnasu Lee, Sung Noh Hong, Eun Ran Kim, Dong Kyung Chang, Young-Ho Kim
| Plant development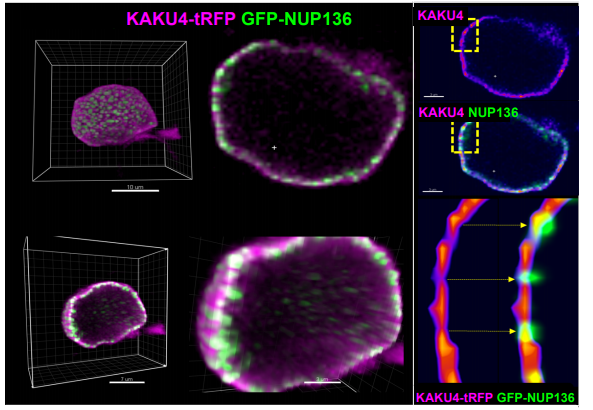 Evolutionary conserved protein motifs drive attachment of the plant nucleoskeleton at nuclear pores
Sarah MERMET, Maxime Voisin, Joris Mordier, Tristan Dubos, Sylvie Tutois, Pierre Tuffery, Celia Baroux, Kentaro Tamura, Aline V Probst, Emmanuel VANROBAYS, christophe tatout
Expression levels of long noncoding natural antisense transcripts overlapping the UGT73C6 gene affect rosette size of Arabidopsis thaliana
Shiv Kumar Meena, Michel Heidecker, Susanne Engelmann, Ammar Jaber, Tebbe de Vries, Katja Baumann-Kaschig, Steffen Abel, Sven-Erik Behrens, Selma Gago-Zachert
Transmembrane Kinases are essential for plant development
Qiang Li, Jie Yang, Yi Zhang, Fen Wang, Mingzeng Chang, Tongda Xu, Shui Wang, Jun He
Mutually opposing activity of PIN7 splicing isoforms is required for auxin-mediated tropic responses in Arabidopsis thaliana
Ivan Kashkan, Mónika Hrtyan, Katarzyna Retzer, Jana Humpolíčková, Aswathy Jayasree, Roberta Filepová, Zuzana Vondráková, Sibu Simon, Debbie Rombaut, Thomas B. Jacobs, Mikko J. Frilander, Jan Hejátko, Jiří Friml, Jan Petrášek, Kamil Růžička
Spatial and Temporal Localization of SPIRRIG and WAVE/SCAR Reveal Roles for These Proteins in Actin-Mediated Root Hair Development
Sabrina Chin, Taegun Kwon, Bibi Rafeiza Khan, J. Alan Sparks, Eileen L. Mallery, Daniel B. Szymanski, Elison B. Blancaflor
Direct sulphate-TOR signalling controls transcriptional reprogramming for shoot apex activation in Arabidopsis
Yongdong Yu, Zhaochen Zhong, Liuyin Ma, Chengbin Xiang, Ping Xu, Yan Xiong
Florigen governs shoot regeneration
Yaarit Kutsher, Michal Fisler, Adi Faigenboim, Moshe Reuveni
N6-methyladenosine RNA modification regulates strawberry fruit ripening in an ABA-dependent manner
Leilei Zhou, Renkun Tang, Xiaojing Li, Shiping Tian, Bingbing Li, Guozheng Qin
Transcriptional condensates formed by phase-separated ALOG family proteins control flowering and inflorescence architecture in tomato
Xiaozhen Huang, Nan Xiao, Yue Xie, Lingli Tang, Yueqin Zhang, Yuan Yu, Cao Xu
A H3K9me2-Binding Protein AGDP3 Limits DNA Methylation and Transcriptional Gene Silencing in Arabidopsis
Xuelin Zhou, Mengwei Wei, Wenfeng Nie, Yue Xi, Xuan Du, Li Peng, Qijie Zheng, Kai Tang, Viswanathan Satheesh, Yuhua Wang, Jinyan Luo, Rui Liu, Zhenlin Yang, Yingli Zhong, Guo-Yong An, Jian-Kang Zhu, Jiamu Du, Mingguang Lei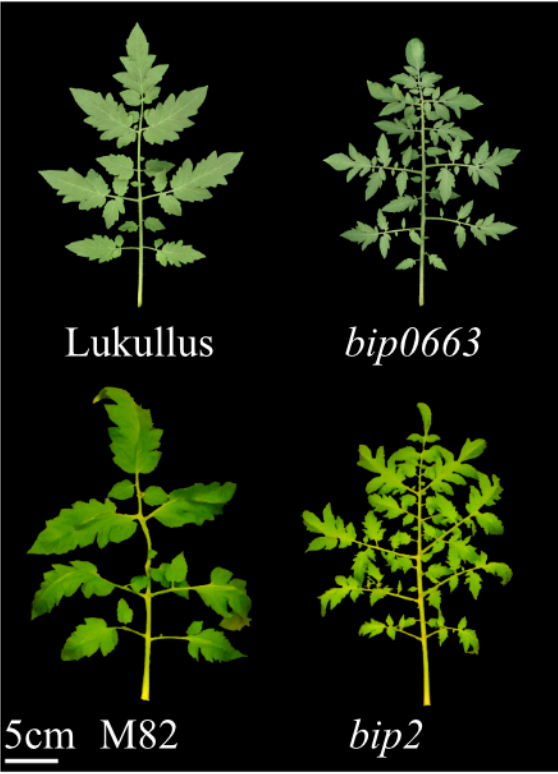 Analysis of Classic Tomato Mutants Reveals Influence of Leaf Vein Density on Fruit BRIX
Zizhang Cheng, S.D. Rowland, Karo Czarnecki, Kristina Zumstein, Hokuto Nakayama, Neelima R. Sinha
Gene Expression Variation in Arabidopsis Embryos at Single-Nucleus Resolution
Ping Kao, Michael A. Schon, Magdalena Mosiolek, Michael D. Nodine
VAL genes regulate vegetative phase change via miR156-dependent and independent mechanisms
Jim P. Fouracre, Jia He, Victoria J. Chen, Simone Sidoli, R. Scott Poethig
OsbZIP62/OsFD7, a functional ortholog of Flowering Locus D (FD), regulates floral transition and panicle development in rice
Amarjot Kaur, Aashima Nijhawan, Mahesh Yadav, Jitendra P. Khurana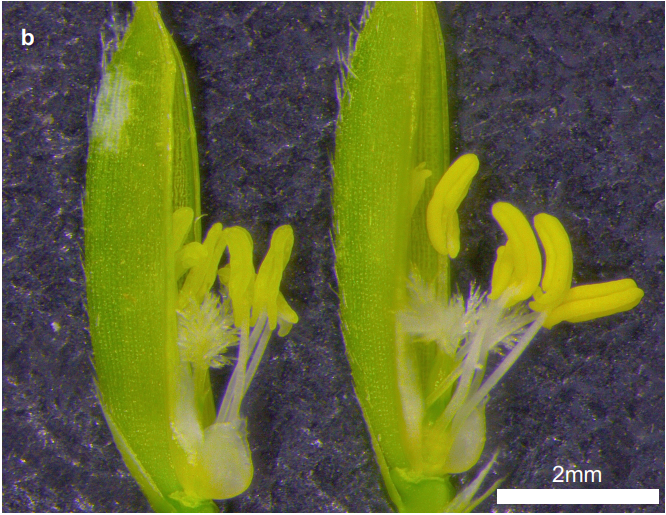 Rice MEL2 regulates the timing of meiotic transition as a component of cytoplasmic RNA granules
Manaki Mimura, Seijiro Ono, Ken-Ichi Nonomura
The lncRNA MARS modulates the epigenetic reprogramming of the marneral cluster in response to ABA
Thomas Roulé, Federico Ariel, Caroline Hartmann, Nosheen Hussain, Moussa Benhamed, Jose Gutierrez-Marcos, Martin Crespi, Thomas Blein
Localised expression of OsIAA29 suggests a key role for auxin in regulating development of the dorsal aleurone of early rice grains
Mafroz A. Basunia, Heather M. Nonhebel, David Backhouse, Mary McMillan

A morpho-transcriptomic map of brassinosteroid action in the Arabidopsis root
Moritz Graeff, Surbhi Rana, Jos R. Wendrich, Julien Dorier, Thomas Eekhout, Ana Cecilia Aliaga Fandino, Nicolas Guex, George W. Bassel, Bert De Rybel, Christian S. Hardtke
TPX2-dependent spindle positioning dictates division site during asymmetric cell division in moss gametophores
Elena Kozgunova, Mari W. Yoshida, Ralf Reski, Gohta Goshima
Embryo development in Carica papaya Linn
Miguel Acevedo-Benavides, Pablo Bolaños-Villegas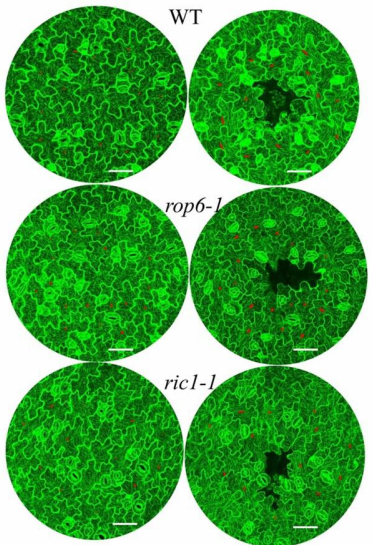 Mechano-transduction via the pectin-FERONIA complex regulates ROP6 GTPase signaling in Arabidopsis
Wenxin Tang, Wenwei Lin, Binqi Li, Zhenbiao Yang
The lncRNA APOLO interacts with the transcription factor WRKY42 to trigger root hair cell expansion in response to cold
Michaël Moison, Javier Martínez Pacheco, Leandro Lucero, Camille Fonouni-Farde, Johan Rodríguez-Melo, Natanael Mansilla, Aurélie Christ, Jérémie Bazin, Moussa Benhamed, Fernando Ibañez, Martin Crespi, José M. Estevez, Federico Ariel
Auxin-triggered changes in the Arabidopsis root tip (phospho)proteome reveal novel root growth regulators
Natalia Nikonorova, Evan Murphy, Cassio Flavio Fonseca de Lima, Shanshuo Zhu, Brigitte van de Cotte, Lam Dai Vu, Daria Balcerowicz, Lanxin Li, Xiangpei Kong, Gieljan De Rop, Tom Beeckman, Jiří Friml, Kris Vissenberg, Peter C. Morris, Zhaojun Ding, Ive De Smet
Optimal BR signalling is required for adequate cell wall orientation in the Arabidopsis root meristem
Zhenni Li, Ayala Sela, Yulia Fridman, Herman Höfte, Sigal Savaldi-Goldstein, Sebastian Wolf
Autophagy promotes photomorphogenesis during seedling development in Arabidopsis in carbon limiting conditions
Akila Wijerathna-Yapa, Santiago Signorelli, Ricarda Fenske, Diep R. Ganguly, Elke Stroeher, Lei Li, Barry J. Pogson, Owen Duncan, A. Harvey Millar
Auxin-responsive (phospho)proteome analysis reveals regulation of cell cycle and ethylene signaling during rice crown root development
Harshita Singh, Zeenu Singh, Tingting Zhu, Xiangyu Xu, Bhairavnath Waghmode, Tushar Garg, Shivani Yadav, Debabrata Sircar, Ive De Smet, Shri Ram Yadav
The phosphate starvation response recruits the TOR pathway to regulate growth in Arabidopsis cell cultures
Thomas Dobrenel, Sunita Kushwah, Umarah Mubeen, Wouter Jansen, Nicolas Delhomme, Camila Caldana, Johannes Hanson
TPST-dependent and -independent regulation of root development and signaling by PSK LRR receptor kinases in Arabidopsis
Christine Kaufmann, Nils Stührwohldt, Margret Sauter
Endosperm turgor pressure both promotes and restricts seed growth and size
Audrey Creff, Olivier Ali, Vincent Bayle, Gwyneth Ingram, Benoit Landrein
Arabidopsis annexin 5 controls plasma membrane properties in mature pollen grains
Małgorzata Lichocka, Magdalena Krzymowska, Magdalena Górecka, Jacek Hennig
Transcription factor action orchestrates the complex expression pattern of CRABS CLAW, a gynoecium developmental regulator in Arabidopsis
Thomas Gross, Annette Becker
Conserved, divergent and heterochronic gene expression during Brachypodium and Arabidopsis embryo development
Zhaodong Hao, Zhongjuan Zhang, Daoquan Xiang, Prakash Venglat, Jinhui Chen, Peng Gao, Raju Datla, Dolf Weijers
Somatic DNA demethylation generates tissue-specific methylation states and impacts flowering time
Ben P. Williams, Lindsey A. Bechen, Deborah A. Pohlmann, Mary Gehring
Turning plants from passive to active material: FERONIA and microtubules independently contribute to mechanical feedback
Alice Malivert, Özer Erguvan, Antoine Chevallier, Antoine Dehem, Rodrigue Friaud, Mengying Liu, Marjolaine Martin, Théophile Peyraud, Olivier Hamant, Stéphane Verger
RNA Pol IV has antagonistic parent-of-origin effects on Arabidopsis endosperm
Prasad R.V. Satyaki, Mary Gehring
Bacterial-type plant ferroxidases tune local phosphate sensing in root development
Christin Naumann, Marcus Heisters, Wolfgang Brandt, Philipp Janitza, Carolin Alfs, Nancy Tang, Alicia Toto Nienguesso, Joerg Ziegler, Richard Imre, Karl Mechtler, Yasin Dagdas, Wolfgang Hoehenwarter, Gary Sawers, Marcel Quint, Steffen Abel
| Evo-devo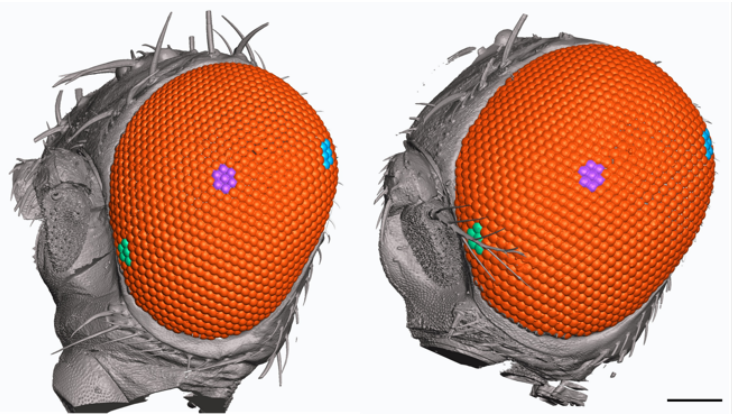 Differences in orthodenticle expression promote ommatidial size variation between Drosophila species
Montserrat Torres-Oliva, Elisa Buchberger, Alexandra D. Buffry, Maike Kittelmann, Lauren Sumner-Rooney, Pedro Gaspar, Georg C. Bullinger, Genoveva Guerrero, Fernando Casares, Saad Arif, Nico Posnien, Maria D. S. Nunes, Alistair P. McGregor, Isabel Almudi
The mayfly subimago explained. The regulation of metamorphosis in Ephemeroptera
Orathai Kamsoi, Alba Ventos-Alfonso, Isabel Almudi, Fernando Casares, Xavier Belles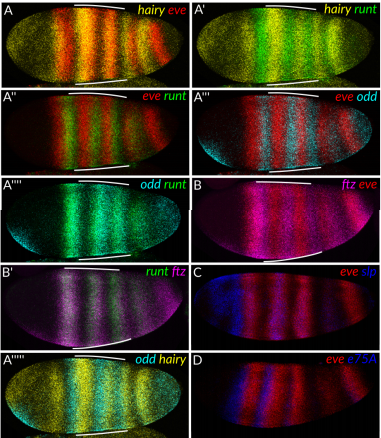 Nasonia segmentation is regulated by an ancestral insect segmentation regulatory network also present in flies
S E Taylor, P K Dearden
Cortex cis-regulatory switches establish scale colour identity and pattern diversity in Heliconius
Luca Livraghi, Joseph J. Hanly, Steven M. Van Belleghem, Gabriela Montejo-Kovacevich, Eva S. M. van der Heijden, Ling Sheng Loh, Anna Ren, Ian A. Warren, James J. Lewis, Carolina Concha, Laura H. López, Charlotte Wright, Jonah M. Walker, Jessica Foley, Zachary H. Goldberg, Henry Arenas-Castro, Michael W. Perry, Riccardo Papa, Arnaud Martin, W. Owen McMillan, Chris D. Jiggins
Butterfly eyespots evolved via co-option of the antennal gene-regulatory network
Suriya Narayanan Murugesan, Heidi Connahs, Yuji Matsuoka, Mainak das Gupta, Manizah Huq, V Gowri, Sarah Monroe, Kevin D. Deem, Thomas Werner, Yoshinori Tomoyasu, Antónia Monteiro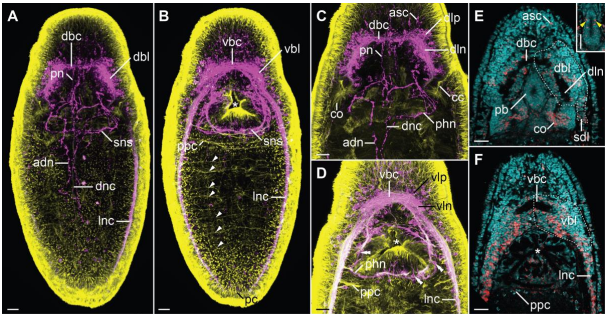 Gene expression in the developing nemertean brain indicates convergent evolution of complex brains in Spiralia
Ludwik Gąsiorowski, Aina Børve, Irina A. Cherneva, Andrea Orús-Alcalde, Andreas Hejnol
A species-specific retrotransposon drives a conserved Cdk2ap1 isoform essential for preimplantation development
Andrew Modzelewski, Wanqing Shao, Jingqi Chen, Angus Lee, Xin Qi, Mackenzie Noon, Kristy Tjokro, Gabriele Sales, Anne Biton, Terence Speed, Zhenyu Xuan, Ting Wang, Davide Risso, Lin He
Developmental timing scales wing patterning between avian species
Holly Stainton, Matthew Towers
The developmental hourglass model is applicable to the spinal cord
Katsuki Mukaigasa, Chie Sakuma, Hiroyuki Yaginuma
Timing of increased temperature sensitivity coincides with nervous system development in winter moth embryos
Natalie E. van Dis, Maurijn van der Zee, Roelof A. Hut, Bregje Wertheim, Marcel E. Visser
Endogenous retrovirus rewired the gene regulatory network shared between primordial germ cells and naïve pluripotent cells in hominoids
Jumpei Ito, Yasunari Seita, Shohei Kojima, Nicholas F. Parrish, Kotaro Sasaki, Kei Sato
Evolution of mechanisms controlling epithelial morphogenesis across animals: new insights from dissociation – reaggregation experiments in the sponge Oscarella lobularis
Amélie Vernale, Maria Mandela Prünster, Fabio Marchianò, Henry Debost, Nicolas Brouilly, Caroline Rocher, Dominique Massey-Harroche, Emmanuelle Renard, André Le Bivic, Bianca H. Habermann, Carole Borchiellini
A wing growth organizer in a hemimetabolous insect suggests wing origin
Takahiro Ohde, Taro Mito, Teruyuki Niimi
Single cell RNA sequencing of the Strongylocentrotus purpuratus larva reveals the blueprint of major cell types and nervous system of a non-chordate deuterostome
Periklis Paganos, Danila Voronov, Jacob Musser, Detlev Arendt, Maria I. Arnone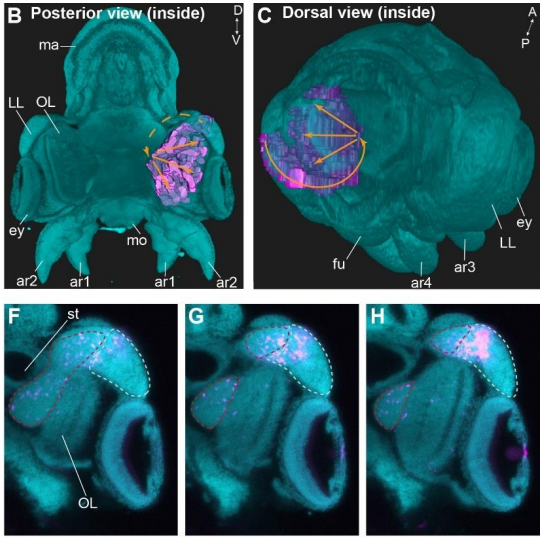 Identification of neural progenitor cells and their progeny reveals long distance migration in the developing octopus brain
Astrid Deryckere, Ruth Styfhals, Ali Murat Elagoz, Gregory E. Maes, Eve Seuntjens
Regulation of oogenesis in the queen honey bee (Apis mellifera)
Sarah E Aamidor, Carlos Júnior Cardoso, Januar Harianto, Cameron J Nowell, Louise Cole, Benjamin P Oldroyd, Isobel Ronai
Nemertean, brachiopod and phoronid neuropeptidomics reveals ancestral spiralian signalling systems
Daniel Thiel, Luis A. Yañez Guerra, Mirita Franz-Wachtel, Andreas Hejnol, Gáspár Jékely
Size and shape regional differentiation during the development of the spine in the nine-banded armadillo (Dasypus novemcinctus)
Jillian D. Oliver, Katrina E. Jones, Stephanie E. Pierce, Lionel Hautier
Left/right asymmetry disruptions and mirror-image reversals to behavior and brain anatomy in Ciona
Matthew J. Kourakis, Michaela Bostwick, Amanda Zabriskie, William C. Smith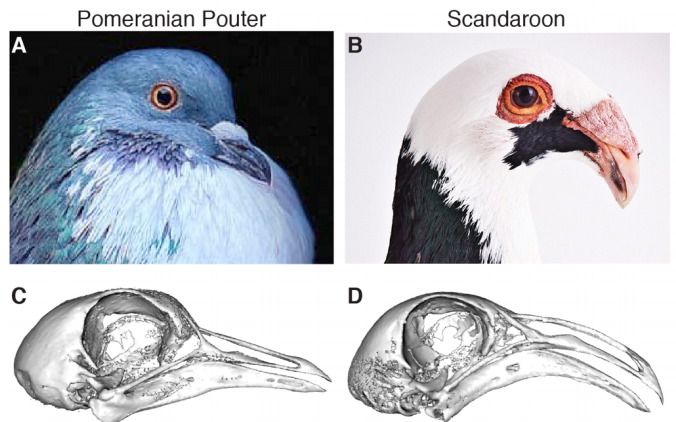 Complex genetic architecture of three-dimensional craniofacial shape variation in domestic pigeons
Elena F. Boer, Emily T. Maclary, Michael D. Shapiro
Two Genomic Loci Control Three Eye Colors in the Domestic Pigeon (Columba livia)
Emily T. Maclary, Bridget Phillips, Ryan Wauer, Elena F. Boer, Rebecca Bruders, Tyler Gilvarry, Carson Holt, Mark Yandell, Michael D. Shapiro
Nano-CT characterization reveals coordinated growth of a rudimentary organ necessary for soldier development in the ant Pheidole hyatti
Sophie Koch, Rui Tahara, Angelly Vasquez-Correa, Ehab Abouheif
Mutations in a β-group of solute carrier gene are responsible for egg and eye coloration of the brown egg 4 (b-4) mutant in the silkworm, Bombyx mori
Kenta Tomihara, Katsuya Satta, Shohei Matsuzaki, Kazutoshi Yoshitake, Kimiko Yamamoto, Hironobu Uchiyama, Shunsuke Yajima, Ryo Futahashi, Susumu Katsuma, Mizuko Osanai-Futahashi, Takashi Kiuchi
Evolutionary Analysis of Transcriptional Regulation Mediated by Cdx2 in Rodents
Weizheng Liang, Guipeng Li, Huanhuan Cui, Yukai Wang, Wencheng Wei, Siyue Sun, Diwen Gan, Rui Chen, Hongyang Yi, Bernhard Schaefke, Yuhui Hu, Qi Zhou, Wei Li, Wei Chen
Development of the foregut in Katharina tunicata (Mollusca; Polyplacophora)
Brandy S. Biggar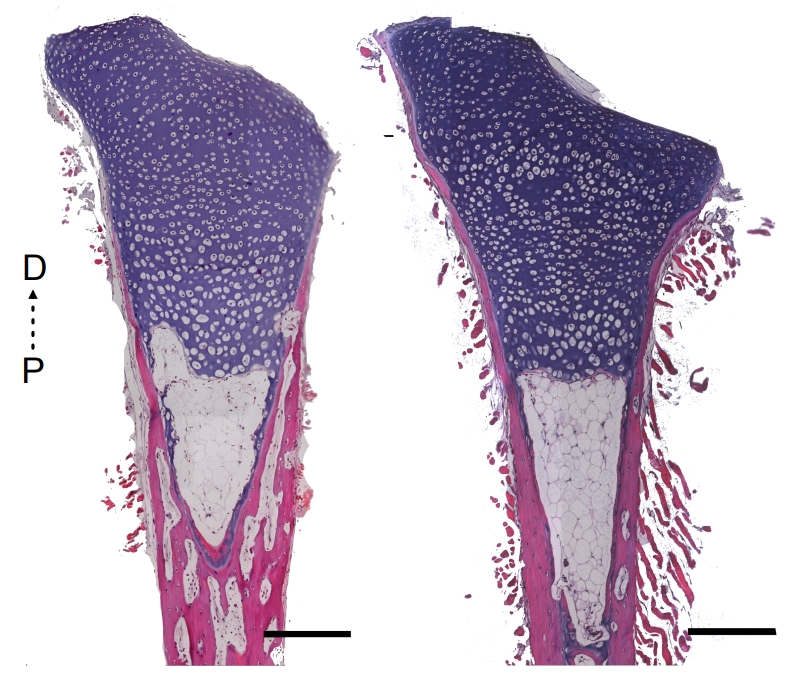 Post-embryonic development and aging of the appendicular skeleton in Ambystoma mexicanum
Camilo Riquelme-Guzmán, Maritta Schuez, Alexander Böhm, Dunja Knapp, Martina Rauner, Tatiana Sandoval-Guzmán
Novel regulators of growth identified in the evolution of fin proportion in flying fish
Jacob M. Daane, Nicola Blum, Jennifer Lanni, Helena Boldt, M. Kathryn Iovine, Charles W. Higdon, Stephen L. Johnson, Nathan R. Lovejoy, Matthew P. Harris
Histological analysis of implantation embryos in large Japanese field mouse (Apodemus speciosus) and estimation of developmental stage
Hiroyuki Imai, Kiyoshi Kano, Ken Takeshi Kusakabe
One pair of motor neurons provokes early spontaneous motor behavior through periodic bursting in the chordate ascidian embryo
Taichi Akahoshi, Kouhei Oonuma, Makoto Murakami, Takeo Horie, Takehiro G. Kusakabe, Kotaro Oka, Kohji Hotta
Evolutionary dynamics of the OR gene repertoire in teleost fishes: evidence of an association with changes in olfactory epithelium shape
Maxime Policarpo, Katherine E Bemis, James C Tyler, Cushla J Metcalfe, Patrick Laurenti, Jean-Christophe Sandoz, Sylvie Rétaux, Didier Casane
Developmental innovations promote species diversification in mushroom-forming fungi
Torda Varga, Csenge Földi, Viktória Bense, László G. Nagy
Cell Biology
Synchronised oscillations in growing cell populations are explained by demographic noise
Enrico Gavagnin, Sean T. Vittadello, Gency Gunasingh, Nikolas K. Haass, Matthew J. Simpson, Tim Rogers, Christian A. Yates
A genetic screen identifies new steps in oocyte maturation that enhance proteostasis in the immortal germ lineage
Madhuja Samaddar, Jérôme Goudeau, Melissa Sanchez, David H. Hall, K. Adam Bohnert, Maria Ingaramo, Cynthia Kenyon
ER exit sites in Drosophila display abundant ER-Golgi vesicles and pearled tubes but no megacarriers
Ke Yang, Min Liu, Zhi Feng, Marta Rojas, Lingjian Zhou, Hongmei Ke, José Carlos Pastor-Pareja
Deficiency of SYCP3-related XLR3 Disrupts the Initiation of Meiotic Sex Chromosome Inactivation in Mouse Spermatogenesis
Michael John O'Neill, Natali Sobel Naveh, Robert Foley, Katelyn DeNegre, Tristan Evans, Anne Czechanski, Laura Reinholdt
Cytoplasmic forces functionally reorganize nuclear condensates in oocytes
Adel Al Jord, Gaëlle Letort, Adrien Eichmuller, Soline Chanet, Jean-René Huynh, Nir S. Gov, Raphaël Voituriez, Marie-Émilie Terret, Marie-Hélène Verlhac
High-resolution 3D reconstruction of human oocytes using FIB-SEM.
Zuzana Trebichalska, Jakub Javurek, Martina Tatickova, Drahomira Kyjovska, Sona Kloudova, Pavel Otevrel, Ales Hampl, Zuzana Holubcova
Scaling of subcellular structures with cell length through decelerated growth
Shane G. McInally, Jane Kondev, Bruce L. Goode
A role for a micron-scale supramolecular myosin array in adherens junction cytoskeletal assembly
Hui-Chia Yu-Kemp, Rachel A. Szymanski, Nicole C. Gadda, Madeline L. Lillich, Mark Peifer
A cryo-ET survey of intracellular compartments within mammalian axons
H E Foster, C Ventura Santos, A P Carter
A cryo-ET study of microtubules in axons
H E Foster, C Ventura Santos, A P Carter
Modelling
Modeling the three-way feedback between cellular contractility, actin polymerization, and adhesion turnover resolves the contradictory effects of RhoA and Rac1 on endothelial junction dynamics
Eoin McEvoy, Tal Sneh, Emad Moeendarbary, Gloria E. Marino, Xingyu Chen, Jorge Escribano, Fabian Spill, Jose Manuel Garcia-Aznar, Ashani T. Weeraratna, Tatyana M. Svitkina, Roger D. Kamm, Vivek B. Shenoy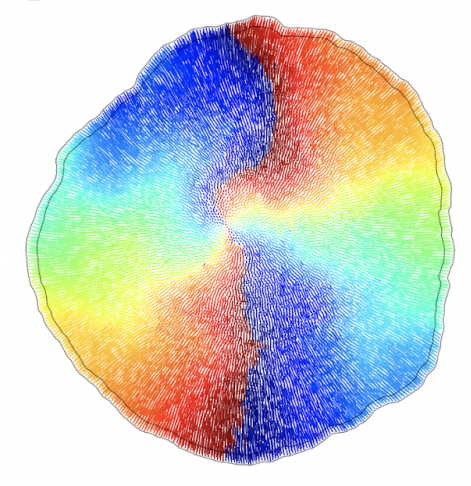 Avalanches During Epithelial Tissue Growth; Uniform Growth and a Drosophila Eye Disc Model
George Courcoubetis, Chi Xu, Sergey Nuzhdin, Stephan Haas
Inferring simple but precise quantitative models of human oocyte and early embryo development
Brian D Leahy, Catherine Racowsky, Daniel Needleman
Modeling the bistable transition between cell phenotypes during limb precartilage condensation
T. Glimm, B. Kaźmierczak, C. Cui, S.A. Newman, R. Bhat
A hydro-osmotic coarsening theory of biological cavity formation
Mathieu Le Verge–Serandour, Hervé Turlier
Nonlinear modeling reveals multi-timescale and higher-order effects in active tissue mechanics
Chaozhen Wei, Min Wu
Tissue flow through pores: a computational study
Felix Kempf, Andriy Goychuk, Erwin Frey
A comprehensive survey of developmental programs reveals a dearth of tree-like lineage graphs and ubiquitous regeneration
Somya Mani, Tsvi Tlusty
Reviews
Organ-specific Branching Morphogenesis
Christine Lang, Lisa Conrad, Dagmar Iber
Physical Laws shape up HOX Gene Collinearity
Spyros Papageorgiou
Active Flows and Deformable Surfaces in Development
Sami C. Al-Izzi, Richard G. Morris
Tools & Resources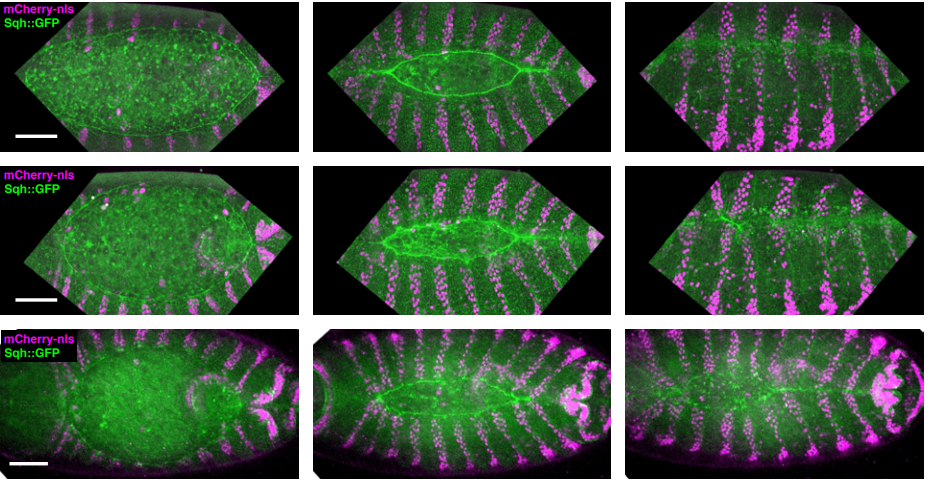 In vivo regulation of fluorescent fusion proteins by engineered kinases
Katarzyna Lepeta, Chantal Roubinet, Oguz Kanca, Amanda Ochoa-Espinosa, Dimitri Bieli, Clemens Cabernard, Markus Affolter, Emmanuel Caussinus
Optogenetic manipulation of individual or whole population Caenorhabditis elegans worms with an under hundred-dollar tool: the OptoArm
Mandy Koopman, Leen Janssen, Ellen Nollen
The 3D atlas builder: a dynamic and expandable 3D tool for monitoring the changes in the neuronal differentiation domain during hindbrain morphogenesis
Matthias Blanc, Frederic Udina, Cristina Pujades
Optimising expression quantitative trait locus mapping workflows for single-cell studies
Anna S.E. Cuomo, Giordano Alvari, Christina B. Azodi, single-cell eQTLGen consortium, Davis J. McCarthy, Marc Jan Bonder
STRESS, an automated geometrical characterization of deformable particles for in vivo measurements of cell and tissue mechanical stresses
Ben Gross, Elijah Shelton, Carlos Gomez, Otger Campàs
Generation of Drosophila attP containing cell lines using CRISPR-Cas9
Andrew C. Zelhof, Daniel Mariyappa, Arthur Luhur, Danielle Overton
Meiotic Cas9 expression mediates genotype conversion in the male and female mouse germline
Alexander J. Weitzel, Hannah A. Grunwald, Rimma Levina, Valentino M. Gantz, Stephen M. Hedrick, Ethan Bier, Kimberly L. Cooper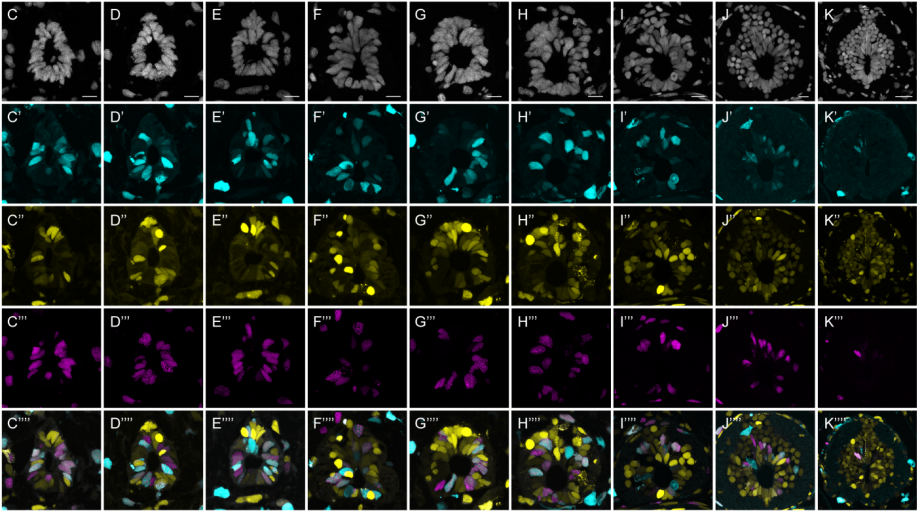 A constitutively expressed fluorescence ubiquitin cell cycle indicator (FUCCI) in axolotls for studying tissue regeneration
Timothy J Duerr, Eun Kyung Jeon, Kaylee M Wells, Antonio Villanueva, Ashley W Seifert, Catherine D. McCusker, James R Monaghan
SPIRO – the automated Petri plate imaging platform designed by biologists, for biologists
Jonas A Ohlsson, Jia Xuan Leong, Pernilla H Elander, Adrian N Dauphinee, Florentine Ballhaus, Johan Johansson, Mark Lommel, Gero Hofmann, Staffan Betnér, Mats Sandgren, Karin Schumacher, Peter V Bozhkov, Elena A Minina
Reconstructing human early embryogenesis in vitro with pluripotent stem cells
Berna Sozen, Victoria Jorgensen, Meng Zhu, Tongtong Cui, Magdalena Zernicka-Goetz
Long-Term Imaging of Living Adult Zebrafish
Daniel Castranova, Bakary Samasa, Marina Venero Galanternik, Aniket Gore, Brant M Weinstein
Optogenetic manipulation of YAP cellular localisation and function
P. J. Y. Toh, J. K. H. Lai, A. Hermann, O. Destaing, M. P. Sheetz, M. Sudol, T. E. Saunders
4polar-STORM polarized super-resolution imaging of actin filament organization in cells
Caio Vaz Rimoli, Cesar Augusto Valades Cruz, Valentina Curcio, Manos Mavrakis, Sophie Brasselet
A Cultured Sensorimotor Organoid Model Forms Human Neuromuscular Junctions
João D. Pereira, Daniel M. DuBreuil, Anna-Claire Devlin, Aaron Held, Yechiam Sapir, Eugene Berezovski, James Hawrot, Katherine Dorfman, Vignesh Chander, Brian J. Wainger
Chromosome counting in the mouse and human zygote using low-invasive super-resolution live-cell imaging
Yu Hatano, Daisuke Mashiko, Mikiko Tokoro, Tatsuma Yao, Ryota Hirao, Hiroya Kitasaka, Noritaka Fukunaga, Yoshimasa Asada, Kazuo Yamagata
Visualizing subcellular structures in neuronal tissue with expansion microscopy
Logan A. Campbell, Katy E. Pannoni, Niesha A. Savory, Dinesh Lal, Shannon Farris
De Novo Spatial Reconstruction of Single Cells by Developmental Coalescent Embedding of Transcriptomic Networks
Yuxuan Zhao , Shiqiang Zhang , Carlo Vittorio Cannistraci * ORCID logo , Jing-Dong J. Han
NuMorph: tools for cellular phenotyping in tissue cleared whole brain images
Oleh Krupa, Giulia Fragola, Ellie Hadden-Ford, Jessica T. Mory, Tianyi Liu, Zachary Humphrey, Benjamin W. Rees, Ashok Krishnamurthy, William D. Snider, Mark J. Zylka, Guorong Wu, Lei Xing, Jason L. Stein
Gastruloids as in vitro models of embryonic blood development with spatial and temporal resolution
Giuliana Rossi, Sonja Giger, Tania Hübscher, Matthias P. Lutolf
Directed differentiation of hPSCs through lateral plate mesoderm for generation of articular cartilage progenitors
Christopher A Smith, Paul A Humphreys, Mark A Naven, Fabrizio E Mancini, Susan J Kimber
ExoBow: A transgenic strategy to study CD63 exosomes in vivo
Bárbara Adem, Nuno Bastos, Carolina F. Ruivo, Patrícia F. Vieira, Barbara Seidler, José C. Machado, Dieter Saur, Dawen Cai, Sonia A. Melo
A viral toolbox for conditional and transneuronal gene expression in zebrafish
Chie Satou, Rachael L. Neve, Hassana K. Oyibo, Estelle Arn Bouldoires, Takuma Mori, Shinichi Higashijima, Georg B. Keller, Rainer W. Friedrich
Base editing using CRISPR/Cas9 in Drosophila
Elizabeth Marr, Christopher J. Potter
AGES: An auxin-inducible, GAL4-compatible, gene expression system for Drosophila
Colin D. McClure, Amira Hassan, Aneisha Duggal, Chee Ying Sia, Tony D. Southall
OpenCell: proteome-scale endogenous tagging enables the cartography of human cellular organization
Nathan H. Cho, Keith C. Cheveralls, Andreas-David Brunner, Kibeom Kim, André C. Michaelis, Preethi Raghavan, Hirofumi Kobayashi, Laura Savy, Jason Y. Li, Hera Canaj, James Y.S. Kim, Edna M. Stewart, Christian Gnann, Frank McCarthy, Joana P. Cabrera, Rachel M. Brunetti, Bryant B. Chhun, Greg Dingle, Marco Y. Hein, Bo Huang, Shalin B. Mehta, Jonathan S. Weissman, Rafael Gómez-Sjöberg, Daniel N. Itzhak, Loic A. Royer, Matthias Mann, Manuel D. Leonetti
NeuriteNet: A Convolutional Neural Network for determining morphological differences in neurite growth
Joseph T Vecchi, Sean Mullan, Josue A Lopez, Marlan Hansen, Milan Sonka, Amy Lee
Exploring rare cellular activity in more than one million cells by a trans-scale-scope
T. Ichimura, T. Kakizuka, K. Horikawa, K. Seiriki, A. Kasai, H. Hashimoto, K. Fujita, T. M. Watanabe, T. Nagai
High content 3D imaging method for quantitative characterization of organoid development and phenotype
Anne Beghin, Gianluca Grenci, Harini Rajendiran, Tom Delaire, Saburnisha Binte Mohamad Raffi, Damien Blanc, Richard de Mets, Hui Ting Ong, Vidhyalakshmi Acharya, Geetika Sahini, Victor Racine, Remi Galland, Jean-Baptiste Sibarita, Virgile Viasnoff
Research practice & education
A Structured Professional Development Curriculum for Postdoctoral Fellows Leads to Recognized Knowledge Growth
Kaylee Steen, Jay Vornhagen, Zara Y. Weinberg, Julie Boulanger-Bertolus, Arvind Rao, Margery Evans Gardner, Shoba Subramanian
COVID-19 and the abrupt shift to remote learning: Impact on grades and perceived learning for undergraduate biology students
K. Supriya, Chris Mead, Ariel D. Anbar, Joshua L. Caulkins, James P. Collins, Katelyn M. Cooper, Paul C. LePore, Tiffany Lewis, Amy Pate, Rachel A. Scott, Sara E. Brownell