Welcome to our monthly trawl for developmental biology (and related) preprints. 
---
This month evo-devo is particularly well represented (from choanoflagellates to Portuguese men of war), and there's a slew of single cell sequencing papers, lots on iPSC differentiation and some rooting around in our plant development section.
The preprints were hosted on bioRxiv, PeerJ, and arXiv. Let us know if we missed anything, and use these links to get to the section you want:
| Stem cells, regeneration & disease modelling
Developmental biology
| Patterning & signalling
C. elegans Runx/CBFβ suppresses POP-1(TCF) to convert asymmetric to proliferative division of stem cell-like seam cells
Suzanne E. M. van der Horst, Janine Cravo, Alison Woollard, Juliane Teapal, Sander van den Heuvel
A direct glia-to-neuron natural transdifferentiation ensures nimble sensory-motor coordination of male mating behaviour
Laura Molina-García, Byunghyuk Kim, Steven J. Cook, Rachel Bonnington, Jack M. O'Shea, Michele Sammut, Sophie P. R. Gilbert, David J. Elliott, David H. Hall, Scott W. Emmons, Arantza Barrios, Richard J. Poole
Patterned cell death sculpts functional and adaptive neural networks in flies
Sinziana Pop, Chin-Lin Chen, Connor J Sproston, Shu Kondo, Pavan Ramdya, Darren W Williams
Functional divergence of Plexin B structural motifs in distinct steps of Drosophila olfactory circuit assembly
Ricardo Guajardo, David J Luginbuhl, Shuo Han, Liqun Luo, Jiefu Li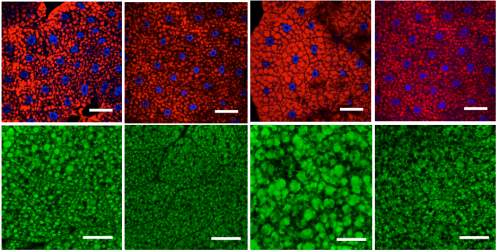 Metabolic adjustment of Drosophila hemocyte number and sessility by an adipokine
Elodie Ramond, Bianca Petrignani, Jan Paul Dudzic, Jean-Philippe Boquete, Mickaël Poidevin, Shu Kondo, Bruno Lemaitre
Sir2 non-autonomously controls differentiation of germline cells in the ovary of Drosophila melanogaster
Champakali Ayyub, Ullas Kolthur-Seetharam
Electron transport chain biogenesis activated by a JNK-insulin-Myc relay primes mitochondrial inheritance in Drosophila
Zong-Heng Wang, Yi Liu, Vijender Chaitankar, Mehdi Pirooznia, Hong Xu

Mesenchymal-Epithelial Transition Regulates Initiation of Pluripotency Exit before Gastrulation
Sofiane Hamidi, Yukiko Nakaya, Hiroki Nagai, Cantas Alev, Takeya Kasukawa, Sapna Chhabra, Ruda Lee, Hitoshi Niwa, Aryeh Warmflash, Tatsuo Shibata, Guojun Sheng
Neuromesodermal progenitors separate the axial stem zones while producing few single- and dual-fated descendants
Timothy R. Wood, Anders Kyrsting, Johannes Stegmaier, Iwo Kucinski, Clemens F. Kaminski, Ralf Mikut, Octavian Voiculescu
Modeling binary and graded cone cell fate patterning in the mouse retina
Kiara C. Eldred, Cameron Avelis, Robert J. Johnston Jr., Elijah Roberts
Cis-regulatory basis of sister cell type divergence in the vertebrate retina
Daniel Murphy, Andrew. E.O. Hughes, Karen A. Lawrence, Connie A. Myers, Joseph C. Corbo

RNF152 Negatively Regulates mTOR Signalling and Blocks Cell Proliferation in the Floor Plate
Minori Kadoya, Noriaki Sasai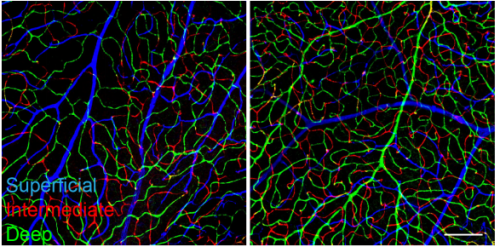 Progressive myoclonic epilepsy-associated gene Kctd7 regulates retinal neurovascular patterning and function
Jonathan Alevy, Courtney A. Burger, Nicholas E. Albrecht, Danye Jiang, Melanie A. Samuel
Neuronal Activity Enhances mRNA Localization to Myelin Sheaths During Development
Katie M. Yergert, Jacob H. Hines, Bruce Appel
Thyroid hormone coordinates developmental trajectories but does not underlie developmental truncation in danionins
Yinan Hu, Angela Mauri, Joan Donahue, Rajendra Singh, Benjamin Acosta, Sarah McMenamin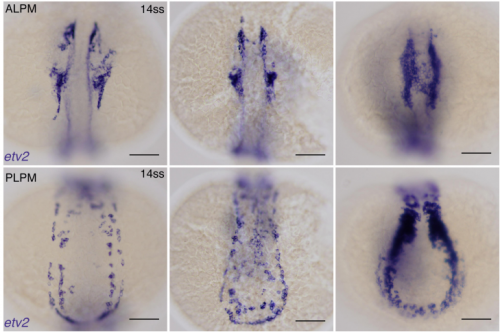 Endocardial differentiation in zebrafish occurs during early somitogenesis and is dependent on BMP and etv2 signalling
Samuel J Capon, Kelly A Smith
Pluripotent Stem Cell-derived Cerebral Organoids Reveal Human Oligodendrogenesis with Dorsal and Ventral Origins
Hyosung Kim, Ranjie Xu, Padmashri Ragunathan, Anna Dunaevsky, Ying Liu, Cheryl F. Dreyfus, Peng Jiang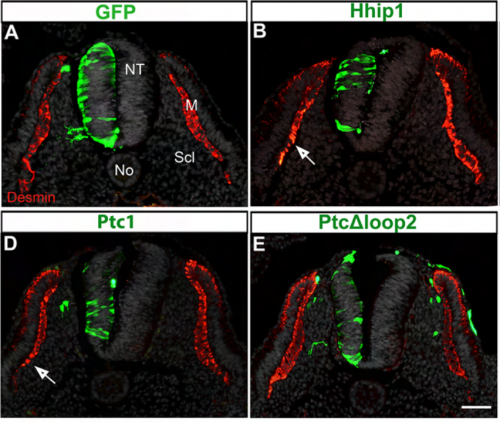 Neural tube development depends on notochord-derived Sonic hedgehog released into the sclerotome
Nitza Kahane, Chaya Kalcheim
Sonic hedgehog signaling in astrocytes mediates cell type-specific synaptic organization
Steven Hill, Andrew S. Blaeser, Austin A. Coley, Yajun Xie, Katherine A. Shepard, Corey C. Harwell, Wen-Jun Gao, A. Denise R. Garcia
A new role for Notch in control of polarity and asymmetric cell division of developing T cells
Mirren Charnley, Mandy Ludford-Menting, Kim Pham, Sarah M. Russell
The Clathrin adaptor AP-1 and the Rab-stabilizing chaperone Stratum act in two parallel pathways to control the activation of the Notch pathway in Drosophila
Karen Bellec, Isabelle Gicquel, Roland Le Borgne
Enhancer priming enables fast and sustained transcriptional responses to Notch signaling
Julia Falo-Sanjuan, Nicholas C Lammers, Hernan G Garcia, Sarah Bray
Programmed Switch in The Mitochondrial Degradation Pathways During Human Retinal Ganglion Cell Differentiation from Stem Cells is Critical for RGC Survival
Arupratan Das, Claire M. Bell, Cynthia A. Berlinicke, Nicholas Marsh-Armstrong, Donald J. Zack
Androgens enhance adult hippocampal neurogenesis in males but not females in an age-dependent manner
Paula Duarte-Guterman, Dwayne K. Hamson, Stephanie Lieblich, Steven R. Wainwright, Carmen Chow, Jessica Chaiton, Neil V. Watson, Liisa A.M. Galea
Dentate gyrus neurons that are born at the peak of development, but not before or after, die in adulthood
Tina Ciric, Shaina P. Cahill, Jason S. Snyder
Brain-synthesized estrogens regulate cortical migration in a sexually divergent manner
Katherine J. Sellers, Matthew C.S. Denley, Atsushi Saito, Atsushi Kamiya, Deepak P. Srivastava
The roles of Amh in zebrafish gonad development and sex determination
Yi-Lin Yan, Peter Batzel, Tom Titus, Jason Sydes, Thomas Desvignes, Ruth Bremiller, Bruce Draper, John H. Postlethwait
Xenotransplanted human cortical neurons reveal species-specific development and functional integration into mouse visual circuits
Daniele Linaro, Ben Vermaercke, Ryohei Iwata, Arjun Ramaswamy, Brittany A. Davis, Leila Boubakar, Baptiste Libé-Philippot, Angéline Bilheu, Lore De Bruyne, David Gall, Klaus Conzelmann, Vincent Bonin, Pierre Vanderhaeghen
Cortical Foxp2 supports behavioral flexibility and developmental dopamine D1 receptor expression
Marissa Co, Stephanie L. Hickey, Ashwinikumar Kulkarni, Matthew Harper, Genevieve Konopka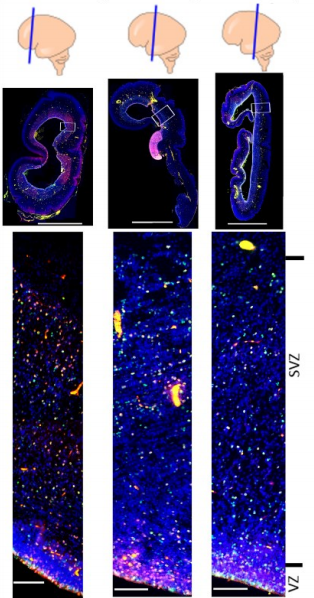 Expression of genes in the 16p11.2 locus during human fetal cortical neurogenesis
Sarah Morson, Yifei Yang, David J. Price, Thomas Pratt
Differential coupling of adult-born granule cells to parvalbumin and somatostatin interneurons
Ayelén I. Groisman, Sung M. Yang, Alejandro F. Schinder
Developmental changes in connectivity between the amygdala subnuclei and occipitotemporal cortex
Heather A. Hansen, Zeynep M. Saygin
Adult neurogenesis promotes efficient, nonspecific search strategies in a spatial alternation water maze task
Ru Qi Yu, Matthew Cooke, Jiaying Zhao, Jason S. Snyder
Emergence of consistent intra-individual locomotor patterns during zebrafish development
Jennifer A. Fitzgerald, Krishna T. Kirla, Carl P. Zinner, Colette M. vom Berg
STK11 is required for the normal program of ciliated cell differentiation in airways
Qiqi Chu, Changfu Yao, Xiangbing Qi, Barry Raymond Stripp, Nan Tang
| Morphogenesis & mechanics
Electric-induced reversal of morphogenesis in Hydra
Erez Braun, Hillel Ori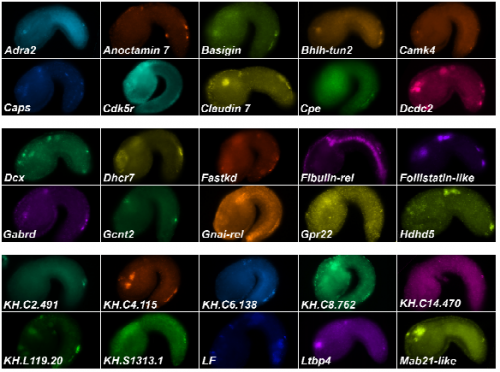 Neurogenin regulates effectors of migratory neuron cell behaviors in Ciona
Susanne Gibbonney, Kwantae Kim, Florian Razy-Krajka, Wei Wang, Alberto Stolfi
NEUROD2 represses Reelin expression and controls dendrite orientation during cortical radial migration
Gizem Guzelsoy, Cansu Akkaya, Dila Atak, Cory D. Dunn, Alkan Kabakcioglu, Nurhan Ozlu, Gulayse Ince-Dunn
Dynamic trafficking and turnover of Jam-C is essential for endothelial cell migration
Katja B. Kostelnik, Amy Barker, Christopher Schultz, Vinothini Rajeeve, Ian J. White, Michel Aurrand-Lions, Sussan Nourshargh, Pedro Cutillas, Thomas D. Nightingale
Knocking out non-muscle myosin II in retinal ganglion cells promotes long-distance optic nerve regeneration
Xue-Wei Wang, Shu-Guang Yang, Chi Zhang, Jin-Jin Ma, Yingchi Zhang, Bin-Bin Yang, Yi-Lan Weng, Guo-Li Ming, Anish R. Kosanam, Saijilafu, Feng-Quan Zhou
Actin assembly and non-muscle myosin activity drive dendrite retraction in an UNC-6/Netrin dependent self-avoidance response
Lakshmi Sundararajan, Cody J. Smith, Joseph D. Watson, Bryan A. Millis, Matthew J. Tyska, David M. Miller III
Integrins control tissue morphogenesis and homeostasis by sustaining the different types of intracellular actin networks
Carmen Santa-Cruz Mateos, Andrea Valencia-Expósito, David G. Míguez, Isabel M. Palacios, María D. Martín-Bermudo
Dual Role of Jam3b in Early Hematopoietic and Vascular Development
Isao Kobayashi, Jingjing Kobayashi-Sun, Yuto Hirakawa, Madoka Ouchi, Koyuki Yasuda, Hiroyasu Kamei, Shigetomo Fukuhara, Masaaki Yamaguchi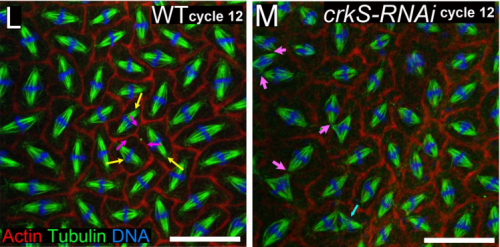 The Crk adapter protein is essential for Drosophila embryogenesis, where it regulates multiple actin-dependent morphogenic events
Andrew J. Spracklen, Emma M. Thornton-Kolbe, Alison N. Bonner, Alexandru Florea, Peter J. Compton, Rodrigo Fernandez-Gonzalez, Mark Peifer
Scribble and Discs-large direct adherens junction positioning and supermolecular assembly to establish apical-basal polarity
Teresa T. Bonello, Mark Peifer
Regulated spindle orientation buffers tissue growth in the epidermis
Angel Morrow, Julie Underwood, Lindsey Seldin, Taylor Hinnant, Terry Lechler
Two dynamical behaviours of the microtubules at cell cortex reveal pulling and pushing forces that position the spindle in C. elegans embryo
H. Bouvrais, L. Chesneau, D. Fairbrass, Y. Le Cunff, N. Soler, T. Pécot, C. Kervrann, J. Pécréaux
Membrane-type 1 matrix metalloproteinase (MMP-14) modulates tissue homeostasis by a non-proteolytic mechanism
Mukundan Attur, Cuijie Lu, Xiaodong Zhang, Cassidy Alexandre, Cristina Valacca, Shuai Zheng, Sarina Meikle, Branka Brukner Dabovic, Evelyne Tassone, Qing Yang, Victoria Kolupaeva, Shoshana Yakar, Steven Abramson, Paolo Mignatti
Mechanosensitive junction remodelling promotes robust epithelial morphogenesis
Michael F. Staddon, Kate E. Cavanaugh, Edwin M. Munro, Margaret L. Gardel, Shiladitya Banerjee
Microtubules promote intercellular contractile force transmission during tissue folding
Clint S. Ko, Vardges Tserunyan, Adam C. Martin
Transcriptional induction and mechanical propagation of a morphogenetic wave
Anais Bailles, Claudio Collinet, Jean-Marc Philippe, Pierre-François Lenne, Edwin Munro, Thomas Lecuit
| Genes & genomes
A Hox code defines spinocerebellar neuron subtype regionalisation
Eamon Coughlan, Victoria Garside, Siew Fen Lisa Wong, Huazheng Liang, Dominik Kraus, Kajari Karmakar, Upasana Maheshwari, Filippo M. Rijli, James Bourne, Edwina McGlinn
Nup93 modulates spatiotemporal dynamics and function of the HOXA gene cluster during differentiation
Ajay S Labade, Adwait Salvi, Krishanpal Karmodiya, Kundan Sengupta
A terminal selector prevents a Hox transcriptional switch to safeguard motor neuron identity throughout life
Weidong Feng, Yinan Li, Pauline Dao, Jihad Aburas, Priota Islam, Benayahu Elbaz, Anna Kolarzyk, André E.X. Brown, Paschalis Kratsios
Nubp2 is required for cranial neural crest survival in the mouse
Andrew DiStasio, David Paulding, Praneet Chatuverdi, Rolf W. Stottmann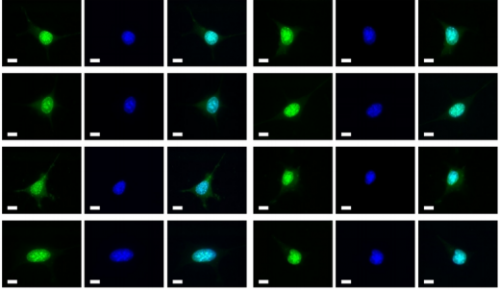 Atoh8 acts as a regulator of chondrocyte proliferation and differentiation in endochondral bones
Nadine Schroeder, Manuela Wuelling, Daniel Hoffmann, Beate Brand-Saberi, Andrea Vortkamp
Let-7 miRNAs control auditory sensory progenitor behavior in the vertebrate inner ear
Lale Evsen, Shuran Zhang, Angelika Doetzlhofer
The Polycomb group protein Ring1 regulates dorsoventral patterning of the mouse telencephalon
Hikaru Eto, Yusuke Kishi, Haruhiko Koseki, Yukiko Gotoh
EZHIP constrains Polycomb Repressive Complex 2 activity in germ cells
R Ragazzini, R Pérez-Palacios, HI Baymaz, S Diop, K Ancelin, D Zielinski, A Michaud, M Givelet, M Borsos, S Aflaki, P Legoix, PWTC Jansen, N Servant, ME Torres-Padilla, D Bourc'his, P Fouchet, M Vermeulen, R Margueron
The Prrx1 limb enhancer marks an adult population of injury-responsive dermal fibroblasts
Joshua D. Currie, Lidia Grosser, Prayag Murawala, Maritta Schuez, Martin Michel, Elly M. Tanaka, Tatiana Sandoval-Guzmán
Precise removal of Calm1 long 3′ UTR isoform by CRISPR-Cas9 genome editing impairs dorsal root ganglion development in mice
Hannah N. Gruner, Bongmin Bae, Maebh Lynch, Daniel Oliver, Kevin So, Grant S. Mastick, Wei Yan, Pedro Miura
DNA hypomethylation during MSC chondrogenesis occurs predominantly at enhancer regions
Matt J. Barter, Catherine Bui, Kathleen Cheung, Rodolfo Gómez, Andrew J. Skelton, Hannah R. Elliott, Louise N. Reynard, David A. Young
CTCF controls imprinted gene activity at the mouse Dlk1-Dio3 and Igf2-H19 domains by modulating allele-specific sub-TAD structure
David Llères, Benoît Moindrot, Rakesh Pathak, Vincent Piras, Mélody Matelot, Benoît Pignard, Alice Marchand, Mallory Poncelet, Aurélien Perrin, Virgile Tellier, Robert Feil, Daan Noordermeer
Chromatin accessibility established by Pou5f3, Sox19b and Nanog primes genes for activity during zebrafish genome activation
Máté Pálfy, Gunnar Schulze, Eivind Valen, Nadine L. Vastenhouw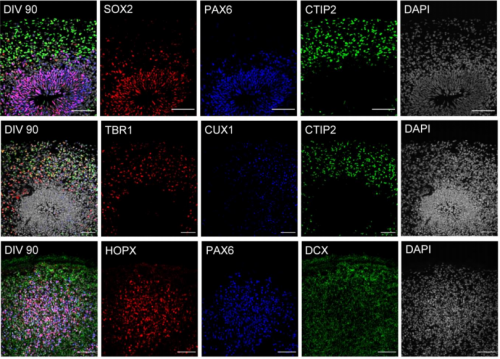 Improved single-cell ATAC-seq reveals chromatin dynamics of in vitro corticogenesis
Ryan M. Mulqueen, Brooke A. DeRosa, Casey A. Thornton, Zeynep Sayar, Kristof A. Torkenczy, Andrew J. Fields, Kevin M. Wright, Xiaolin Nan, Ramesh Ramji, Frank J. Steemers, Brian J. O'Roak, Andrew C. Adey
Differential chromatin accessibility in developing projection neurons is correlated with transcriptional regulation of cell fate
Whitney E. Heavner, Shaoyi Ji, James H. Notwell, Ethan S. Dyer, Alex M. Tseng, Johannes Birgmeier, Boyoung Yoo, Gill Bejerano, Susan K. McConnell
Single-cell chromatin accessibility analysis of mammary gland development reveals cell state transcriptional regulators and cellular lineage relationships
Chi-Yeh Chung, Zhibo Ma, Christopher Dravis, Sebastian Preissl, Olivier Poirion, Gidsela Luna, Xiaomeng Hou, Rajshekhar R. Giraddi, Bing Ren, Geoffrey M. Wahl
Unique Transcription Factor Functions Regulate Epigenetic and Transcriptional Dynamics During Cardiac Reprogramming
Nicole R. Stone, Casey A. Gifford, Reuben Thomas, Karishma J. B. Pratt, Kaitlen Samse-Knapp, Tamer M. A. Mohamed, Ethan M. Radzinsky, Amelia Schricker, Pengzhi Yu, Kathryn N. Ivey, Katherine S. Pollard, Deepak Srivastava
Resolving the 3D landscape of transcription-linked mammalian chromatin folding
Tsung-Han S. Hsieh, Elena Slobodyanyuk, Anders S. Hansen, Claudia Cattoglio, Oliver J. Rando, Robert Tjian, Xavier Darzacq
Detailed profiles of histone modification in male germ line cells of the young and aged mice
Misako Tatehana, Ryuichi Kimura, Kentaro Mochizuki, Noriko Osumi
Genome-wide 5-hydroxymethylcytosine (5hmC) emerges at early stage of in vitro hepatocyte differentiation
Jesús Rafael Rodríguez-Aguilera, Szilvia Ecsedi, Marie-Pierre Cros, Chloe Goldsmith, Mariana Domínguez-López, Nuria Guerrero-Celis, Rebeca Pérez-Cabeza de Vaca, Isabelle Chemin, Félix Recillas-Targa, Victoria Chagoya de Sánchez, Héctor Hernández-Vargas
Cell-type-specific genomics reveals histone modification dynamics in mammalian meiosis
Kwan-Wood Gabriel Lam, Kevin Brick, Gang Cheng, Florencia Pratto, R. Daniel Camerini-Otero
Single-cell transcriptional diversity is a hallmark of developmental potential
Gunsagar S. Gulati, Shaheen S. Sikandar, Daniel J. Wesche, Anoop Manjunath, Anjan Bharadwaj, Mark J. Berger, Francisco Ilagan, Angera H. Kuo, Robert W. Hsieh, Shang Cai, Maider Zabala, Ferenc A. Scheeren, Neethan A. Lobo, Dalong Qian, Feiqiao B. Yu, Frederick M. Dirbas, Michael F. Clarke, Aaron M. Newman
A Human Liver Cell Atlas: Revealing Cell Type Heterogeneity and Adult Liver Progenitors by Single-Cell RNA-sequencing
Nadim Aizarani, Antonio Saviano, Sagar, Laurent Mailly, Sarah Durand, Patrick Pessaux, Thomas F. Baumert, Dominic Grün
Decoding the development of the blood and immune systems during human fetal liver haematopoiesis
Dorin-Mirel Popescu, Rachel A Botting, Emily Stephenson, Kile Green, Laura Jardine, Emily F Calderbank, Mirjana Efremova, Meghan Acres, Daniel Maunder, Peter Vegh, Issac Goh, Yorick Gitton, Jongeun Park, Krzysztof Polanski, Roser Vento-Tormo, Zhichao Miao, Rachel Rowell, David McDonald, James Fletcher, David Dixon, Elizabeth Poyner, Gary Reynolds, Michael Mather, Corina Moldovan, Lira Mamanova, Frankie Greig, Matthew D Young, Kerstin Meyer, Steven Lisgo, Jaume Bacardit, Andrew Fuller, Ben Millar, Barbara Innes, Susan Lindsay, Michael J.T. Stubbington, Monika D Kowalczyk, Bo D Li, Orr Ashenbrg, Marcin D Tabaka, Danielle Dionne, Timothy L. Tickle, Michal Slyper, Orit Rozenblatt-Rosen, Andrew Filby, Alexandra-Chloe Villani, Anindita Roy, Aviv D Regev, Alain Chedotal, Irene Roberts, Berthold D Gottgens, Elisa Laurenti, Sam Behjati, Sarah D Teichmann, Muzlifah Haniffa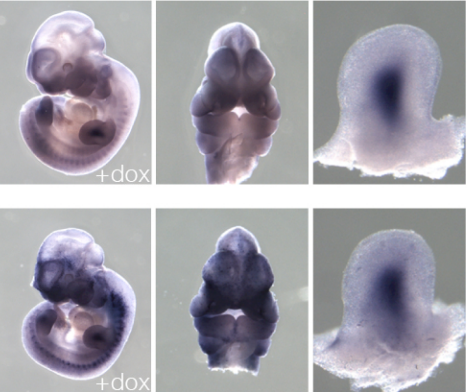 The Firre locus produces a trans-acting RNA molecule that functions in hematopoiesis
Jordan P. Lewandowski, James C. Lee, Taeyoung Hwang, Hongjae Sunwoo, Jill M. Goldstein, Abigail F. Groff, Nydia Chang, William Mallard, Adam Williams, Jorge Henao-Meija, Richard A. Flavell, Jeannie T. Lee, Chiara Gerhardinger, Amy J. Wagers, John L. Rinn
Insights about variation in meiosis from 31,228 human sperm genomes
Avery Davis Bell, Curtis J. Mello, James Nemesh, Sara A. Brumbaugh, Alec Wysoker, Steven A. McCarroll
The maternal-fetal interface of successful pregnancies and impact of fetal sex using single cell sequencing
Tianyanxin Sun, Tania L. Gonzalez, Nan Deng, Rosemarie DiPentino, Ekaterina L. Clark, Bora Lee, Jie Tang, Yizhou Wang, Barry R. Stripp, Changfu Yao, Hsian-Rong Tseng, S. Ananth Karumanchi, Alexander F. Koeppel, Stephen D. Turner, Charles R. Farber, Stephen S. Rich, Erica T. Wang, John Williams III, Margareta D. Pisarska
Single-cell analysis of Non-CG methylation dynamics and gene expression in human oocyte maturation
Bo Yu, Naresh Doni Jayavelu, Stephanie L. Battle, Thomas H. Smith, Samuel E Zimmerman, Timothy Schimmel, Jacques Cohen, Jessica C. Mar, R. David Hawkins
A cellular atlas of the developing meninges reveals meningeal fibroblast diversity and function
John DeSisto, Rebecca O'Rourke, Stephanie Bonney, Hannah E. Jones, Fabien Guimiot, Kenneth L. Jones, Julie A. Siegenthaler
Placental effects on maternal brain revealed by disrupted placental gene expression in mouse hybrids
Lena Arévalo, Polly Campbell
Screening human embryos for polygenic traits has limited utility
Ehud Karavani, Or Zuk, Danny Zeevi, Gil Atzmon, Nir Barzilai, Nikos C. Stefanis, Alex Hatzimanolis, Nikolaos Smyrnis, Dimitrios Avramopoulos, Leonid Kruglyak, Max Lam, Todd Lencz, Shai Carmi
Contribution of Retrotransposition to Developmental Disorders
Eugene J. Gardner, Elena Prigmore, Giuseppe Gallone, Petr Danecek, Kaitlin E. Samocha, Juliet Handsaker, Sebastian S. Gerety, Holly Ironfield, Patrick J. Short, Alejandro Sifrim, Tarjinder Singh, Kate E. Chandler, Emma Clement, Katherine L. Lachlan, Katrina Prescott, Elisabeth Rosser, David R. FitzPatrick, Helen V. Firth, Matthew E. Hurles, on behalf of the Deciphering Developmental Disorders study
AP-1 Imprints a Reversible Transcriptional Program of Senescent Cells
Ricardo Iván Martínez-Zamudio, Pierre-François Roux, José Américo N L F de Freitas, Lucas Robinson, Gregory Doré, Bin Sun, Jesús Gil, Utz Herbig, Oliver Bischof
Single-cell transcriptomes of the aging human skin reveal loss of fibroblast priming
Llorenç Solé-Boldo, Günter Raddatz, Sabrina Schütz, Jan-Philipp Mallm, Karsten Rippe, Anke S. Lonsdorf, Manuel Rodríguez-Paredes, Frank Lyko
Identification of master regulators in goblet cells and Paneth cells using transcriptomics profiling of gut organoids and multi-layered networks
A Treveil, P Sudhakar, Z J Matthews, T Wrzesinski, E J Jones, J Brooks, M Olbei, I Hautefort, L J Hall, S R Carding, U Mayer, P P Powell, T Wileman, F Di Palma, W Haerty, T Korcsmáros
Comparative analysis of diverse cell states establishes an epigenetic basis for inferring regulatory genes governing cell identity
Woo Jun Shim, Enakshi Sinniah, Jun Xu, Burcu Vitrinel, Michael Alexanian, Gaia Andreoletti, Sophie Shen, Brad Balderson, Guangdun Peng, Naihe Jing, Yuliangzi Sun, Yash Chhabra, Yuliang Wang, Patrick P L Tam, Aaron Smith, Michael Piper, Lionel Christiaen, Quan Nguyen, Mikael Bodén, Nathan J. Palpant
A conserved regulatory program drives emergence of the lateral plate mesoderm
Karin D. Prummel, Christopher Hess, Susan Nieuwenhuize, Hugo J. Parker, Katherine W. Rogers, Iryna Kozmikova, Claudia Racioppi, Eline C. Brombacher, Anna Czarkwiani, Dunja Knapp, Sibylle Burger, Elena Chiavacci, Gopi Shah, Alexa Burger, Jan Huisken, Maximina H. Yun, Lionel Christiaen, Zbynek Kozmik, Patrick Müller, Marianne Bronner, Robb Krumlauf, Christian Mosimann
Transgenerational inheritance of betaine-induced epigenetic alterations in estrogen-responsive IGF-2/IGFBP2 genes in rat hippocampus
Yang Yang, Shu Yang, Wenduo Jiang, Fulei Qi, Ruqian Zhao
Somatic cell nuclear transfer in non-enucleated goldfish oocytes: understanding DNA fate during meiosis resumption and first cellular division
Charlène Rouillon, Alexandra Depincé, Nathalie Chênais, Pierre-Yves Le Bail, Catherine Labbé
Dose-dependent functions of SWI/SNF BAF in permitting and inhibiting cell proliferation in vivo
Aniek van der Vaart, Molly Godfrey, Vincent Portegijs, Sander van den Heuvel
A Pandas complex adapted for piRNA-guided transposon silencing
Kang Zhao, Sha Cheng, Na Miao, Ping Xu, Xiaohua Lu, Ming Wang, Yuhan Zhang, Xun Yuan, Weiwei Liu, Xin Lu, Xuan Ouyang, Peng Zhou, Jiaqi Gu, Yiqun Zhang, Ding Qiu, Shan Wang, Zhaohui Jin, Youzhong Wan, Jinbiao Ma, Hong Cheng, Ying Huang, Yang Yu

Evidence that Runt Acts as a Counter-Repressor of Groucho during Drosophila melanogaster Primary Sex Determination
Sharvani Mahadeveraju, James W. Erickson
| Stem cells, regeneration & disease modelling
Cell cycle regulators control mesoderm specification in human pluripotent stem cells
Loukia Yiangou, Rodrigo A. Grandy, Sanjay Sinha, Ludovic Vallier
Single-cell RNA-sequencing of differentiating iPS cells reveals dynamic genetic effects on gene expression
Anna SE Cuomo, Daniel D Seaton, Davis J McCarthy, Iker Martinez, Marc Jan Bonder, Jose Garcia-Bernardo, Shradha Amatya, Pedro Madrigal, Abigail Isaacson, Florian Buettner, Andrew Knights, Kedar Nath Natarajan, HipSci Consortium, Ludovic Vallier, John C Marioni, Mariya Chhatriwala, Oliver Stegle
Human iPSC gene signatures and X chromosome dosage impact response to WNT inhibition and cardiac differentiation fate
Agnieszka D'Antonio-Chronowska, Margaret K. R. Donovan, Paola Benaglio, William W. Greenwald, Michelle C. Ward, Hiroko Matsui, Kyohei Fujita, Sherin Hashem, Francesca Soncin, Mana Parast, Eric Adler, Erin N. Smith, Matteo D'Antonio, Kelly A. Frazer
Analysis of the expression of PIWI-interacting RNAs during cardiac differentiation of human pluripotent stem cells
Alejandro La Greca, María Agustina Scarafía, María Clara Hernández Cañás, Nelba Pérez, Sheila Castañeda, Carolina Colli, Alan Miqueas Möbbs, Natalia Lucía Santín Velazque, Gabriel Neiman, Ximena Garate, Cyntia Aban, Ariel Waisman, Lucía Moro, Gustavo Sevlever, Carlos Luzzani, Santiago Miriuka
Intestinal stem cell differentiation is associated with dynamic changes in the chromatin landscape
Jesse R Raab, Kortney E Wager, Jeremy M Morowitz, Scott T Magness, Adam D Gracz
Endogenous fluctuations of OCT4 and SOX2 bias pluripotent cell fate decisions
Daniel Strebinger, Cédric Deluz, Elias T. Friman, Subashika Govindan, Andrea B. Alber, David M. Suter
Efficient RNA-mediated reprogramming of human somatic cells to naïve pluripotency facilitated by tankyrase inhibition
Nicholas Bredenkamp, Jian Yang, James Clarke, Giuliano Giuseppe Stirparo, Ferdinand von Meyenn, Duncan Baker, Rosalind Drummond, Dongwei li, Chuman Wu, Maria Rostovskaya, Austin Smith, Ge Guo
KLF4 protein stability regulated by interaction with pluripotency transcription factors overrides transcriptional control
Navroop K Dhaliwal, Luis E Abatti, Jennifer A Mitchell
Context-dependent requirement of H3K9 methyltransferase activity during cellular reprogramming to iPSCs
Simon Vidal, Alexander Polyzos, Jorge Morales Valencia, Hongsu Wang, Emily Swanzey, Ly-sha Ee, Bhishma Amlani, Shengjiang Tu, Yixiao Gong, Aristotelis Tsirigos, Sangyong Kim, Effie Apostolou, Matthias Stadtfeld
Nonreciprocal and Conditional Cooperativity Directs the Pioneer Activity of Pluripotency Transcription Factors
Sai Li, Eric Bo Zheng, Li Zhao, Shixin Liu
High-throughput propagation of human prostate tissue from induced-pluripotent stem cells
AC Hepburn, EL Curry, M Moad, RE Steele, OE Franco, L Wilson, P Singh, SE Crawford, Luke Gaughan, IG Mills, SW Hayward, CN Robson, R Heer
GLUT4 expression and glucose transport in human induced pluripotent stem cell-derived cardiomyocytes
Peter R.T. Bowman, Godfrey L Smith, Gwyn W Gould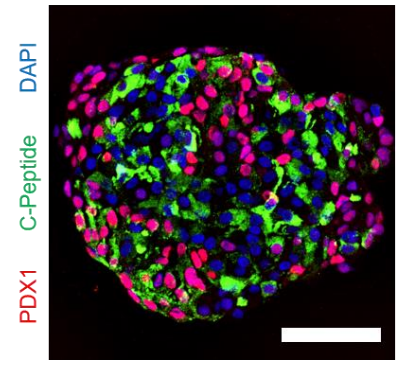 Assessment of the in vitro function of human stem cell-derived β cells
Arvind R. Srivatsava, Stefanie T. Shahan, Lisa C. Gutgesell, Leonardo Velazco-Cruz, Jeffrey R. Millman
Hydrogel platform for in vitro three-dimensional assembly of human stem cell-derived β cells and endothelial cells
Punn Augsornworawat, Leonardo Velazco-Cruz, Jiwon Song, Jeffrey R. Millman
Cross-species blastocyst chimerism between nonhuman primates using iPSCs
Morteza Roodgar, Fabian P. Suchy, Vivek Bajpai, Jose G. Viches-Moure, Joydeep Bhadury, Angelos Oikonomopoulos, Joseph C. Wu, Joseph L. Mankowski, Kyle M. Loh, Hiromitsu Nakauchi, Catherine VandeVoort, Michael P. Snyder
Spatial genome re-organization between fetal and adult hematopoietic stem cells
C Chen, W Yu, J Tober, P Gao, B He, K Lee, T Trieu, GA Blobel, NA Speck, K Tan
Changes in the expression of mitochondrial morphology-related genes during the differentiation of murine embryonic stem cells
Jeong Eon Lee, Bong Jong Seo, Min Ji Han, Yean Ju Hong, Kwonho Hong, Hyuk Song, Jeong Woong Lee, Jeong Tae Do
Stirred Suspension Bioreactor Culture of Porcine Induced Pluripotent Stem Cells
Kyle Burrell, Rkia Dardari, Taylor Goldsmith, Derek Toms, Daniel A.F. Villagomez, W. Allan King, Mark Ungrin, Franklin D. West, Ina Dobrinski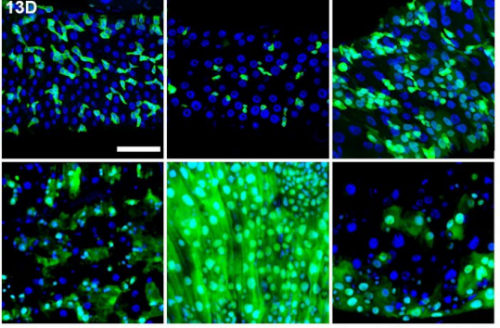 Shavenbaby protein isoforms orchestrate the self-renewal versus differentiation of Drosophila intestinal stem cells
Sandy Al Hayek, Ahmad Alsawadi, Zakaria Kambris, Jean-Philippe Boquete, Jérôme Bohère, Brice Ronsin, Serge Plaza, Bruno Lemaitre, François Payre, Dani Osman
CENP-A drives asymmetric cell division and maintains stem identity
Anna A. Dattoli, Ben L. Carty, Antje M. Kochendoerfer, Annie E. Walshe, Elaine M. Dunleavy
A high-fat diet induces a microbiota-dependent increase in stem cell activity in the Drosophila intestine
Jakob von Frieling, Muhammed Naeem Faisal, Femke Sporn, Roxana Pfefferkorn, Stella Solveig Nolte, Felix Sommer, Philip Rosenstiel, Thomas Roeder
Quantification of the morphological characteristics of hESC colonies
Sirio Orozco-Fuentes, Irina Neganova, Laura E. Wadkin, Andrew W. Baggaley, Rafael A. Barrio, Majlinda Lako, Anvar Shukurov, Nicholas G. Parker
Primordial Blasts, a population of blood borne stem cells responsible for whole body regeneration in a basal chordate
Susannah H Kassmer, Adam D Langenbacher, Anthony W De Tomaso
Taurine promotes axonal regeneration after a complete spinal cord injury in lampreys
Daniel Sobrido-Cameán, Blanca Fernández-López, Natividad Pereiro, Anunciación Lafuente, María Celina Rodicio, Antón Barreiro-Iglesias
Tissue Engineered Axon Tracts Serve as Living Scaffolds to Accelerate Axonal Regeneration and Functional Recovery Following Peripheral Nerve Injury in Rats
Kritika S. Katiyar, Laura A. Struzyna, Joseph P. Morand, Justin C. Burrell, Basak Clements, Franco A. Laimo, Kevin D. Browne, Joachim Kohn, Zarina Ali, Harry C. Ledebur, Douglas H. Smith, D. Kacy Cullen
Transcriptomic analysis of bone and fibrous tissue morphogenesis during digit tip regeneration in the adult mouse
Feini Qu, Ilan C. Palte, Paul M. Gontarz, Bo Zhang, Farshid Guilak
Regulation of CNS regeneration-associated genes is driven by a temporally changing cast of transcription factors
Sumona P. Dhara, Andrea Rau, Michael J. Flister, Nicole M. Recka, Michael D. Laiosa, Paul L. Auer, Ava J. Udvadia
Inflammation and matrix metalloproteinase 9 (Mmp-9) regulate photoreceptor regeneration in adult zebrafish
Nicholas J. Silva, Mikiko Nagashima, Jingling Li, Laura Kakuk-Atkins, Milad Ashrafzadeh, David R. Hyde, Peter F. Hitchcock
Understanding the basis of CYP26 mediated regulation of lens regeneration using ex vivo eye cultures and 4-oxo-RA
Alvin G Thomas, Mohd Tayyab Adil, Jonathan J Henry
Skeletal muscle stem cell self-renewal and differentiation kinetics revealed by EdU lineage tracing during regeneration
Bradley Pawlikowski, Nicole Dalla Betta, Tiffany Antwine, Bradley B. Olwin
A cellular atlas of skeletal muscle regeneration and aging
Bradley Pawlikowski, Nicole Dalla Betta, Tiffany Elston, Rebecca O'Rourke, Kenneth Jones, Bradley B. Olwin
Gene editing preserves visual function in a mouse model of retinal degeneration
Paola Vagni, Laura E. Perlini, Naïg A. L. Chenais, Tommaso Marchetti, Martina Parrini, Andrea Contestabile, Laura Cancedda, Diego Ghezzi
Novel mouse model of encephalocele: post-neurulation origin and relationship to open neural tube defects
Ana Rolo, Gabriel L. Galea, Dawn Savery, Nicholas D. E. Greene, Andrew J. Copp
Imprinting effects of UBE3A loss on synaptic gene networks and Wnt signaling pathways
S. Jesse Lopez, Benjamin I. Laufer, Ulrika Beitnere, Elizabeth L. Berg, Jill L. Silverman, David J. Segal, Janine M. LaSalle
Cellular and molecular characterization of multiplex autism in human induced pluripotent stem cell-derived neurons
Emily M.A. Lewis, Kesavan Meganathan, Dustin Baldridge, Paul Gontarz, Bo Zhang, Azad Bonni, John N. Constantino, Kristen L. Kroll
OLIG2 Drives Abnormal Neurodevelopmental Phenotypes in Human iPSC-Based Organoid and Chimeric Mouse Models of Down Syndrome
Ranjie Xu, Andrew T Brawner, Shenglan Li, JingJing Liu, Hyosung Kim, Haipeng Xue, Zhiping P. Pang, Woo-Yang Kim, Ronald P. Hart, Ying Liu, Peng Jiang
SF3B1 cancer-related mutations cause vulnerability to further perturbations in the U2 snRNP complex in C. elegans
Xènia Serrat, Dmytro Kukhtar, Eric Cornes, Anna Esteve-Codina, Helena Benlloch, Germano Cecere, Julián Cerón
Modeling glioblastoma invasion using human brain organoids and single-cell transcriptomics
Teresa G Krieger, Stephan M Tirier, Jeongbin Park, Tanja Eisemann, Heike Peterziel, Peter Angel, Roland Eils, Christian Conrad
Targetable cellular signaling events drive arterial rupture in knock-in mouse models of vascular Ehlers-Danlos Syndrome
Caitlin J. Bowen, Juan Francisco Calderón Giadrosic, Graham Rykiel, Zachary Burger, Elaine C. Davis, Mark R. Helmers, Elena Gallo MacFarlane, Harry C. Dietz
Huntington phosphorylation governs BDNF homeostasis and improves the phenotype of Mecp2 knockout mice
Yann Ehinger, Julie Bruyère, Nicolas Panayotis, Yah-Se Abada, Lydia Saidi, Valérie Matagne, Chiara Scaramuzzino, Hélène Vitet, Benoit Delatour, Laurent Villard, Frédéric Saudou, Jean-Christophe Roux
| Plant development
Distinct RopGEFs successively drive polarization and outgrowth of root hairs
Philipp Denninger, Anna Reichelt, Vanessa A. F. Schmidt, Dietmar G. Mehlhorn, Lisa Y. Asseck, Claire E. Stanley, Nana F. Keinath, Jan-Felix Evers, Christopher Grefen, Guido Grossmann
PICKLE recruits RETINOBLASTOMA RELATED 1 to Control Lateral Root Formation in Arabidopsis
Krisztina Ötvös, Pál MIskolczi, Peter Marhavý, Alfredo Cruz-Ramírez, Eva Benková, Stéphanie Robert, László Bakó
The cap size and shape of Arabidopsis thaliana primary roots impact the root responses to an increase in medium strength
J. Roué, H. Chauvet, N. Brunel-Michac, F. Bizet, B. Moulia, E. Badel, V. Legué
Root development is maintained by specific bacteria-bacteria interactions within a complex microbiome
Omri M. Finkel, Isai Salas-González, Gabriel Castrillo, Theresa F. Law, Jonathan M. Conway, Corbin D. Jones, Jeffery L. Dangl
MLKS2 is an ARM domain and F-actin-associated KASH protein that functions in stomatal complex development and meiotic chromosome segregation
Hardeep K. Gumber, Joseph F. McKenna, Andrea F. Tolmie, Alexis M. Jalovec, Andre C. Kartick, Katja Graumann, Hank W. Bass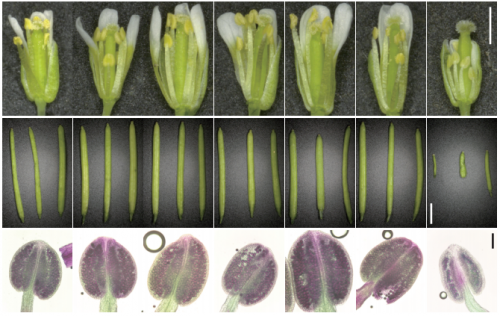 Unfolded protein-independent IRE1 activation contributes to multifaceted developmental processes in Arabidopsis
Kei-ichiro Mishiba, Yuji Iwata, Tomofumi Mochizuki, Atsushi Matsumura, Nanami Nishioka, Rikako Hirata, Nozomu Koizumi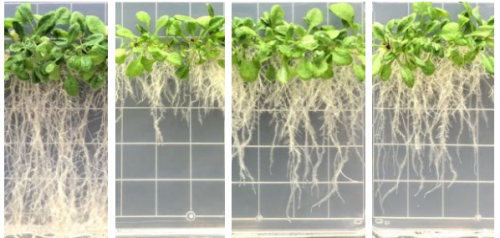 BIOTIN ATTACHMENT DOMAIN-CONTAINING proteins, inhibitors of ACCase, are regulated by WRINKLED1
Hui Liu, Zhiyang Zhai, Kate Kuczynski, Jantana Keereetaweep, Jorg Schwender, John Shanklin
Brassinosteroid signaling controls PILS-dependent nuclear auxin input in Arabidopsis thaliana
Lin Sun, Elena Feraru, Mugurel I. Feraru, Jürgen Kleine-Vehn
Auxin-Induced Actin Cytoskeleton Rearrangements Require AUX1
Ruthie S. Arieti, Christopher J. Staiger
ARGONAUTE5 Mediates Fine-Tuning of Vegetative-to-Reproductive Phase Transition Through Its Interaction with miR156 in Arabidopsis
Charles Roussin-Léveillée, Guilherme Silva-Martins, Peter Moffett
miRNA-encoded peptide, miPEP858, regulates plant growth and development in Arabidopsis
Ashish Sharma, Poorwa Kamal Badola, Chitra Bhatia, Deepika Sharma, Prabodh Kumar Trivedi
MicroRNA Dynamics and Functions During Arabidopsis Embryogenesis
Alexandra Plotnikova, Max J. Kellner, Magdalena Mosiolek, Michael A. Schon, Michael D. Nodine
The Catalytic Core of DEMETER Guides Active DNA Demethylation in Arabidopsis
Changqing Zhang, Yu-Hung Hung, Xiang-Qian Zhang, Dapeng Zhang, Jennifer M. Frost, Fang Liu, Wenyan Xiao, Lakshminarayan M. Iyer, L. Aravind, Jin Hoe Huh, Robert L. Fischer, Tzung-Fu Hsieh
Chloroplast nucleoids are highly dynamic in ploidy, number, and structure during leaf development
Stephan Greiner, Hieronim Golczyk, Irina Malinova, Tommaso Pellizzer, Ralph Bock, Thomas Börner, Reinhold G. Herrmann
Mechanical stress initiates and sustains the morphogenesis of wavy leaf epidermal cells
Amir J Bidhendi, Bara Altartouri, Frederick Gosselin, Anja Geitmann
Evolution of vascular plants through redeployment of ancient developmental regulators
Nicole van 't Wout Hofland, Kuan-Ju Lu, Eliana Mor, Sumanth Mutte, Paul Abrahams, Hirotaka Kato, Klaas Vandepoele, Dolf Weijers, Bert De Rybel
Wheat VRN1, FUL2 and FUL3 play critical and redundant roles in spikelet development and spike determinacy
Chengxia Li, Huiqiong Lin, Andrew Chen, Meiyee Lau, Judy Jernstedt, Jorge Dubcovsky
Transcriptomic response to divergent selection for flowering time in maize reveals convergence and key players of the underlying gene regulatory network
Maud Irène Tenaillon, Khawla Sedikki, Maeva Mollion, Martine Le Guilloux, Elodie Marchadier, Adrienne Ressayre, Christine Dillmann
Changes in lipid composition and ultrastructure associated with functional maturation of the cuticle during adult maize leaf development
Richard Bourgault, Susanne Matschi, Miguel Vasquez, Pengfei Qiao, Annika Sonntag, Caleb Charlebois, Marc Mohammadi, Michael J. Scanlon, Laurie G. Smith, Isabel Molina
From bud formation to flowering: transcriptomic state defines the cherry developmental phases of sweet cherry bud dormancy
Noémie Vimont, Mathieu Fouché, José Antonio Campoy, Meixuezi Tong, Mustapha Arkoun, Jean-Claude Yvin, Philip A. Wigge, Elisabeth Dirlewanger, Sandra Cortijo, Bénédicte Wenden
The persimmon genome reveals clues to the evolution of a lineage-specific sex determination system in plants
Takashi Akagi, Kenta Shirasawa, Hideki Nagasaki, Hideki Hirakawa, Ryutaro Tao, Luca Comai, Isabelle M. Henry
Evo-devo & evo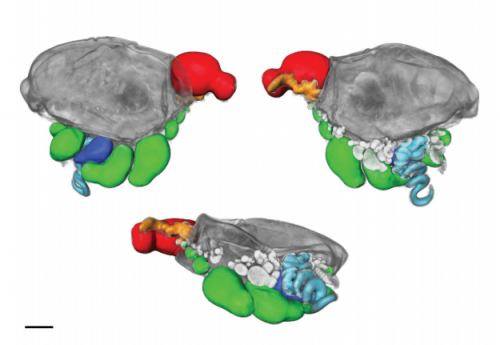 Morphology and development of the Portuguese man of war, Physalia physalis
Catriona Munro, Zer Vue, Richard R. Behringer, Casey W. Dunn
Loss of developmental diapause as a prerequisite for social evolution in bees
Priscila Karla Ferreira Santos, Maria Cristina Arias, Karen M. Kapheim
An adult brain atlas reveals broad neuroanatomical changes in independently evolved populations of Mexican cavefish
Cody Loomis, Robert Peuß, James Jaggard, Yongfu Wang, Sean McKinney, Stephen Raftopoulos, Austin Raftopoulos, Daniel Whu, Matthew Green, Suzanne E. McGaugh, Nicolas Rohner, Alex C. Keene, Erik R. Duboue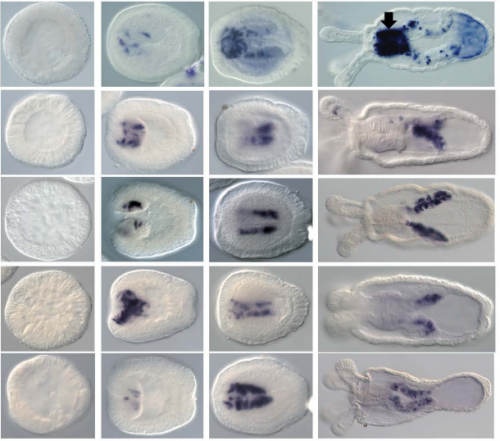 Genomic analysis of the tryptome reveals molecular mechanisms of gland cell evolution
Leslie S. Babonis, Joseph F. Ryan, Camille Enjolras, Mark Q. Martindale
The evolutionary origins and diversity of the neuromuscular system of paired appendages in batoids
Natalie Turner, Deimante Mikalauskaite, Krista Barone, Kathleen Flaherty, Gayani Senevirathne, Noritaka Adachi, Neil H Shubin, Tetsuya Nakamura

Spatial cell disparity in the colonial choanoflagellate Salpingoeca rosetta
Benjamin Naumann, Pawel Burkhardt
Insulin-like growth factor 1 is related to the expression of plumage traits in a passerine species
Katharina Mahr, Orsolya Vincze, Zsófia Tóth, Herbert Hoi, Ádám Z. Z Lendvai
Multiple loci control eyespot number variation on the hindwings of Bicyclus anynana butterflies
Angel G. Rivera-Colón, Erica L. Westerman, Steven M. Van Belleghem, Antónia Monteiro, Riccardo Papa
Evolution of Larval Segment Position across 12 Drosophila Species
Gizem Kalay, Joel Atallah, Noemie C. Sierra, Austin M. Tang, Amanda E. Crofton, Mohan K. Murugesan, Sherri Wykoff-Clary, Susan E. Lott
Early origin and deep conservation of enhancers in animals
Emily S Wong, Siew Zhuan Tan, Victoria Garside, Gilles Vanwalleghem, Federico Gaiti, Ethan Scott, Edwina McGlinn, Mathias Francois, Bernard M Degnan
FGF signalling plays similar roles in development and regeneration of the skeleton in the brittle star Amphiura filiformis
Anna Czarkwiani, David V. Dylus, Luisana Carballo, Paola Oliveri
Neuron subtype-specific effector gene expression in the Motor Ganglion of Ciona
Susanne Gibboney, Kwantae Kim, Christopher J. Johnson, Jameson Orvis, Paula Martínez-Feduchi, Elijah K. Lowe, Sarthak Sharma, Alberto Stolfi
A nemertean excitatory peptide/CCHamide regulates ciliary swimming in the larvae of Lineus longissimus
Daniel Thiel, Philipp Bauknecht, Gáspár Jékely, Andreas Hejnol
Reciprocal requirement of Wnt signaling and SKN-1 underlies cryptic intraspecies variation in an ancient embryonic gene regulatory network
Yamila N. Torres Cleuren, Chee Kiang Ewe, Kyle C. Chipman, Emily Mears, Cricket G. Wood, Coco A.E. Al-Alami, Melissa R. Alcorn, Thomas L. Turner, Pradeep M. Joshi, Russell G. Snell, Joel H. Rothman
Methylation and Gene Expression Differences Between Reproductive Castes of Bumblebee Workers
Hollie Marshall, Zoë N. Lonsdale, Eamonn B. Mallon
Evolution of limb development in cephalopod mollusks
Oscar A. Tarazona, Davys H. Lopez, Leslie A. Slota, Martin J. Cohn
Differential sperm motility mediates the sex ratio drive shaping mouse sex chromosome evolution
CC Rathje, EEP Johnson, D Drage, C Patinioti, G Silvestri, NA Affara, C Ialy-Radio, J Cocquet, BM Skinner, PJI Ellis
Ecological scaffolding and the evolution of individuality: the transition from cells to multicellular life
Andrew J Black, Pierrick Bourrat, Paul B Rainey
DNA methylation facilitates local adaptation and adaptive transgenerational plasticity
Melanie J. Heckwolf, Britta S. Meyer, Robert Häsler, Marc P. Höppner, Christophe Eizaguirre, Thorsten B. H. Reusch
Cell biology
Intertwined Functions of Separase and Caspase in Cell Division and Programmed Cell Death
Pan-Young Jeong, Ashish Kumar, Pradeep Joshi, Joel H. Rothman
The C. elegans Tubby homolog dynamically modulates olfactory cilia membrane morphogenesis and phospholipid composition
Danielle DiTirro, Alison Philbrook, Kendrick Rubino, Piali Sengupta
Stochastic and coincident control of terminal cell differentiation and cell cycle exit
Michael L. Zhao, Kyle M. Kovary, Atefeh Rabiee, Zahra Bahrami-Nejad, Brooks Taylor, Mary N. Teruel

Identification of genes required for apical protein trafficking in Drosophila photoreceptor cells
Azadeh Laffafian, Ulrich Tepass
Combinatorial perturbation analysis reveals divergent regulations of mesenchymal genes during epithelial-to-mesenchymal transition
Kazuhide Watanabe, Nicholas Panchy, Shuhei Noguchi, Harukazu Suzuki, Tian Hong
Precise tuning of cortical contractility regulates cell shape during cytokinesis
Nilay Taneja, Matthew R. Bersi, Sophie Baillargeon, Aidan M. Fenix, James A. Cooper, Ryoma Ohi, Vivian Gama, W. David Merryman, Dylan T. Burnette

Actin chromobody imaging reveals sub-organellar actin dynamics
Cara Schiavon, Tong Zhang, Bing Zhao, Leonardo Andrade, Melissa Wu, Tsung-Chang Sung, Yelena Dayn, Jasmine W. Feng, Omar A. Quintero, Robert Grosse, Uri Manor
Ultrastructure of the axonal periodic scaffold reveals a braid-like organization of actin rings
Stéphane Vassilopoulos, Solène Gibaud, Angélique Jimenez, Ghislaine Caillol, Christophe Leterrier
SNAP23 is required for constitutive and regulated exocytosis in mouse oocytes
Lisa M. Mehlmann, Tracy F. Uliasz, Katie M. Lowther
Simultaneous regulation of cytokinetic furrow and nucleus positions by cortical tension contributes to proper DNA segregation during late mitosis
Anne Pacquelet, Matthieu Jousseaume, Jocelyn Etienne, Grégoire Michaux
Modelling
Constraints on somite formation in developing embryos
Jonas S. Juul, Mogens H. Jensen, Sandeep Krishna
Leader cells in collective chemotaxis: optimality and tradeoffs
Austin Hopkins, Brian A. Camley
Modeling cell migration regulated by cell-ECM micromechanical coupling
Yu Zheng, Hanqing Nan, Qihui Fan, Xiaochen Wang, Liyu Liu, Ruchuan Liu, Fangfu Ye, Bo Sun, Yang Jiao
A least microenvironmental uncertainty principle (LEUP) as a generative model of collective cell migration mechanisms
Arnab Barua, Josue M. Nava-Sedeño, Haralampos Hatzikirou
Physical Models of Collective Cell Migration
Ricard Alert, Xavier Trepat
Modeling tissue growth with the Stokes equation
Teemu J Hakkinen, Jukka Jernvall, Antti Hannukainen
On early brain folding patterns using biomechanical growth modeling
Xiaoyu Wang, Amine Bohi, Mariam Al Harrach, Mickael Dinomais, Julien Lefèvre, François Rousseau
Surface tension controls the onset of gyrification in brain organoids
Davide Riccobelli, Giulia Bevilacqua
A VEGF reaction-diffusion mechanism that selects variable densities of endothelial tip cells
W. Bedell, A. D. Stroock
Plasticity of cell migration resulting from mechanochemical coupling
Yuansheng Cao, Elisabeth Ghabache, Wouter-Jan Rappel
A demographic model for estimating the inter-division lifespans of stem cells and the subsequent transit amplifying stages
Purna Gadre, Shambhabi Chatterjee, Bhavna Varshney, Debasmita Mazumdar, Samir Gupta, Nitin Nitsure, Krishanu Ray
Tools & resources
An optimized protocol for iDISCO+ rat brain clearing, imaging, and analysis
Audrey Branch, Daniel Tward, Joshua T Vogelstein, Zhuhao Wu, Michela Gallagher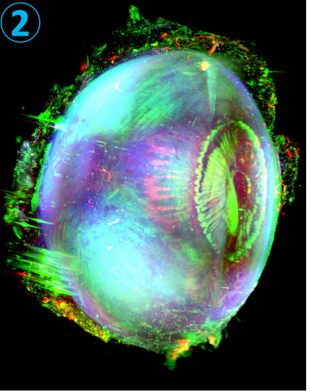 Cellular and Molecular Probing of Intact Transparent Human Organs
Shan Zhao, Mihail Ivilinov Todorov, Ruiyao Cai, Hanno Steinke, Elisabeth Kemter, Eckhard Wolf, Jan Lipfert, Ingo Bechmann, Ali Ertürk
Automated cell boundary and 3D nuclear segmentation of cells in suspension
Benjamin Kesler, Guoliang Li, Alexander Thiemicke, Rohit Venkat, Gregor Neuert
Simultaneous 3D super-resolution fluorescence microscopy and atomic force microscopy: combined SIM and AFM platform for cell imaging
Ana I. Gomez-Varela, Dimitar R. Stamov, Adelaide Miranda, Rosana Alves, Claudia Barata-Antunes, Daphne Dambournet, David G. Drubin, Sandra Paiva, Pieter A. A. De Beule
A low-cost and high-precision scanning electrochemical microscope built with open source tools
Alperen Guver, Nafetalai Fifita, Peker Milas, Michael Straker, Michael Guy, Kara Green, Taha Yildirim, Ilyas Unlu, Veysel Yigit, Birol Ozturk
Quantifying Three-dimensional Chromatin Organization Utilizing Scanning Transmission Electron Microscopy: ChromSTEM
Yue Li, Eric Roth, Vasundhara Agrawal, Adam Eshein, Jane Fredrick, Luay Almassalha, Anne Shim, Reiner Bleher, Vinayak P. Dravid, Vadim Backman
Application of extracellular flux analysis for determining mitochondrial function in mammalian oocytes and early embryos
Bethany Muller, Niamh Lewis, Tope Adeniyi, Henry J Leese, Daniel Brison, Roger G Sturmey
Fast, Efficient, and Precise Gene Editing in the Moss Physcomitrella patens
Peishan Yi, Gohta Goshima
Proximity labeling of protein complexes and cell type-specific organellar proteomes in Arabidopsis enabled by TurboID
Andrea Mair, Shou-Ling Xu, Tess C. Branon, Alice Y. Ting, Dominique C. Bergmann
The Vertebrate Codex Gene Breaking Protein Trap Library For Genomic Discovery and Disease Modeling Applications
Noriko Ichino, MaKayla Serres, Rhianna Urban, Mark Urban, Kyle Schaefbauer, Lauren Greif, Gaurav K. Varshney, Kimberly J. Skuster, Melissa McNulty, Camden Daby, Ying Wang, Hsin-kai Liao, Suzan El-Rass, Yonghe Ding, Weibin Liu, Lisa A. Schimmenti, Sridhar Sivasubbu, Darius Balciunas, Matthias Hammerschmidt, Steven A. Farber, Xiao-Yan Wen, Xiaolei Xu, Maura McGrail, Jeffrey J. Essner, Shawn Burgess, Karl J. Clark, Stephen C. Ekker
Tmem119-EGFP and Tmem119-CreERT2 transgenic mice for labeling and manipulating microglia
Tobias Kaiser, Guoping Feng

Generation of transgenic quails by in vivo transfection of primordial germ cells
Olivier Serralbo, Nadège Véron, Caitlin Cooper, Marie-Julie Dejardin, Timothy Doran, Christophe Marcelle
Gene knock-ins in Drosophila using homology-independent insertion of universal donor plasmids
Justin A. Bosch, Ryan Colbeth, Jonathan Zirin, Norbert Perrimon
A large-scale resource for tissue-specific CRISPR mutagenesis in Drosophila
Fillip Port, Claudia Strein, Mona Stricker, Benedikt Rauscher, Florian Heigwer, Jun Zhou, Celine Beyersdörffer, Jana Frei, Amy Hess, Katharina Kern, Roberta Malamud, Bojana Pavlovic, Kristin Rädecke, Lukas Schmitt, Lukas Voos, Erica Valentini, Michael Boutros
Golden Mutagenesis: An efficient multi-sitesaturation mutagenesis approach by Golden Gate cloning with automated primer design
Pascal Püllmann, Chris Ulpinnis, Sylvestre Marillonnet, Ramona Gruetzner, Steffen Neumann, Martin J. Weissenborn
Expanding the crispr toolbox with mad7 in zebrafish and human cells
Wesley A. Wierson, Brandon W. Simone, Zachary WareJoncas, Carla Mann, Jordan M. Welker, William A. C. Gendron, Michael A. Barry, Karl J. Clark, Drena Dobbs, Maura McGrail, Stephen C. Ekker, Jeffrey J. Essner
Efficient strategies to detect genome editing and integrity in CRISPR-Cas9 engineered ESCs
Maja Gehre, Christopher Buccitelli, Nichole Diaz, Jan Korbel, Kyung-Min Noh
CRISPR adenine and cytosine base editors with reduced RNA off-target activities
Julian Grünewald, Ronghao Zhou, Sowmya Iyer, Caleb A. Lareau, Sara P. Garcia, Martin J. Aryee, J. Keith Joung
Tissue-specific Genome Editing in vivo by MicroRNA-repressible Anti-CRISPR Proteins
Jooyoung Lee, Haiwei Mou, Raed Ibraheim, Shun-Qing Liang, Wen Xue, Erik Sontheimer
CLADES: a programmable sequence of reporters for lineage analysis
Jorge Garcia-Marques, Ching-Po Yang, Isabel Espinosa-Medina, Minoru Koyama, Tzumin Lee
A Novel Chromatin-Opening Element for Stable Long-term Transgene Expression
Shireen S. Rudina, Christina D. Smolke
Quantifying the dynamics of hematopoiesis by in vivo IdU pulse-chase, mass cytometry and mathematical modeling
Amir Erez, Ratnadeep Mukherjee, Grégoire Altan-Bonnet
Improved CUT&RUN chromatin profiling and analysis tools
Michael P. Meers, Terri Bryson, Steven Henikoff
Proxies of CRISPR-Cas9 activity to aid in the identification of mutagenized Arabidopsis plants
Renyu Li, Charles Vavrik, Cristian H. Danna
3D RNA-seq – a powerful and flexible tool for rapid and accurate differential expression and alternative splicing analysis of RNA-seq data for biologists
Wenbin Guo, Nikoleta Tzioutziou, Gordon Stephen, Iain Milne, Cristiane Calixto, Robbie Waugh, John WS Brown, Runxuan Zhang
Production of interspecies somatic/pluripotent heterokaryons using polyethylene glycol (PEG) and selection by imaging flow cytometry for the study of nuclear reprogramming
M. Cristina Villafranca, Melissa R. Makris, Maria Jesus Garrido Bauerle, Roderick V. Jensen, Willard H. Eyestone
Regeneration Rosetta: An interactive web application to explore regeneration-associated gene expression and chromatin accessibility
Andrea Rau, Sumona Dhara, Ava Udvadia, Paul Auer
Research practice & education
Postdoc X-ray in Europe 2017 Work conditions, productivity, institutional support and career outlooks
Maria José Ribeiro, Ana Fonseca, Mariana Moura Ramos, Marta Costa, Konstantina Kilteni, Lau Møller Andersen, Lisa Harber-Aschan, Joana A. Moscoso, Sonchita Bagchi, European Network of Postdoctoral Associations
The Increasing Importance of Training Awards in the Careers of Early-Stage Biomedical Academic Researchers
Christopher L. Pickett
A research institution framework for publishing open code to enable reproducible science
Thomas R Etherington, Ben Jolly, Jan Zörner, Nick Spencer
To Tweet or Not to Tweet, That is the Question: A Randomized Trial of Twitter Effects on Article Engagement in Medical Education
Lauren A. Maggio, Todd C. Leroux, Anthony R. Artino Jr.
Revisiting the decay of scientific email addresses
Raul Rodriguez-Esteban, Dina Vishnyakova, Fabio Rinaldi
opentsv prevents the corruption of scientific data by Excel
Peter De Rijk, Svenn D'Hert, Mojca Strazisar