As well as publishing Development and four other journals, and supporting scientists through travelling fellowships and meeting grants, The Company of Biologists also runs a successful series of Workshops.
The Workshops  bring leading experts and early career scientists from a diverse range of scientific backgrounds to focus on one topic together. Topics are often interdisciplinary and cover some of the most exciting current biology, as you can see in the archive.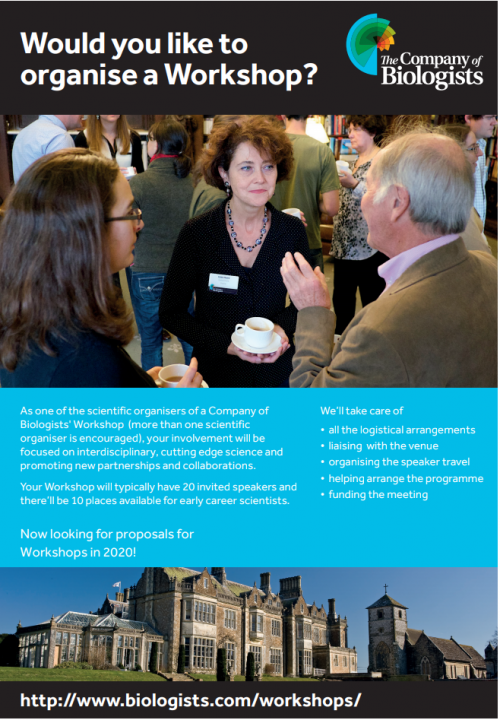 The Workshop Committee are currently seeking proposals for four Workshops to be held during 2020.  They are particularly keen to receive proposals from postdocs for one of the Workshops. We at the Node would also encourage applicants from developmental biology to think about applying!
The deadline date for applications is 25 May 2018
Find out more here: