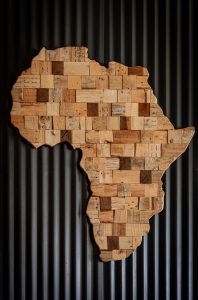 In the latest episode of Genetics Unzipped, Kat Arney sits down with leading evolutionary geneticist Professor Sarah Tishkoff from the University of Pennsylvania to talk about her work mapping the genetic diversity of African populations. Sarah talks about the challenges of carrying out ethical fieldwork in Africa and explains why its so important to us more genetically diverse data to inform the development of precision medicine.
We also hear from Garrett Hellenthal and Lucy van Dorp from the UCL Genetics Institute, who are unearthing hidden histories and cultural complexities hidden within DNA. From the mighty Kuba Kingdom to the curiously exclusionary Ethiopian Ari people, the genomes of these populations tell rich, detailed stories about people and places.
Genetics Unzipped is the podcast from The Genetics Society. Full transcript, links and references available online at GeneticsUnzipped.com
Subscribe from Apple podcasts/iTunes, Spotify and all good podcast apps to make sure you get the latest episodes and catch up on our back catalogue.
If you enjoy the show, please do rate and review on Apple podcasts and help to spread the word on social media. And you can always send feedback and suggestions for future episodes and guests to podcast@geneticsunzipped.com Follow us on Twitter – @geneticsunzip