In our latest SciArt profile we hear from Robin Cassady-Cain, a professional artist based in Canada. Robin's scientific background is in immunology and many of her artworks are inspired by the human immune system. As well as creating stunning jewellery, Robin uses her artwork as educational tools.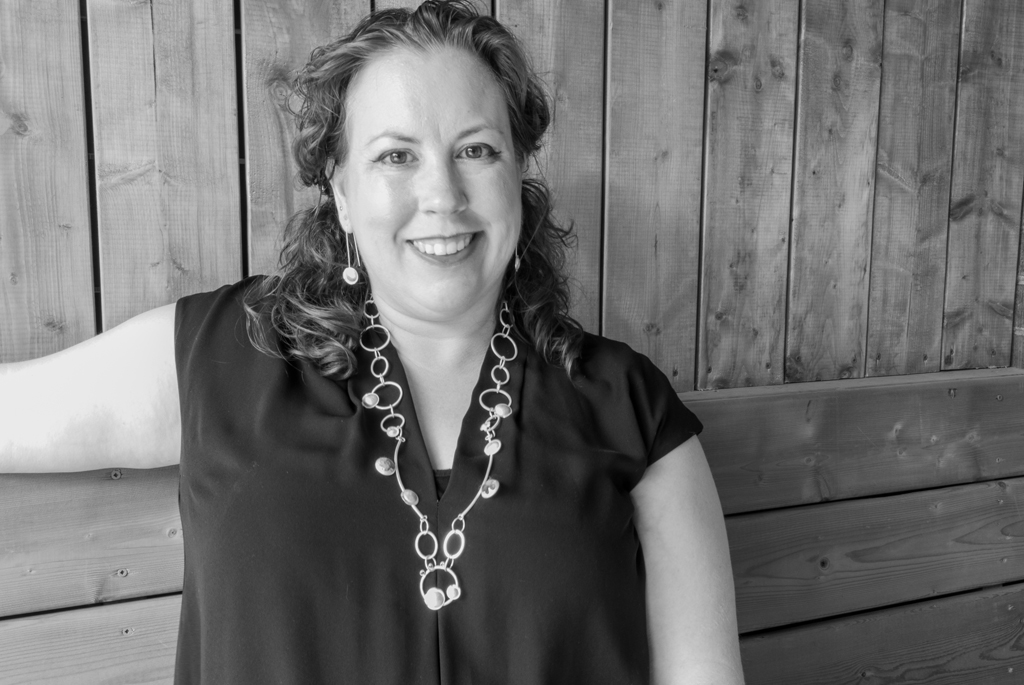 Where are you originally from and what do you work on now?
I was born in Barrie, Ontario, but mostly grew up in Toronto. I did my undergrad in Biochemistry at University of Waterloo, then a Masters in Immunology, and my PhD in Immunology at University of Cambridge. My last research post was at the Roslin Institute, University of Edinburgh, working with Professor Mark Stevens. I was a core-funded Research Fellow, so I worked on large animal models of bacterial enteric infection (the big 3-Campylobacter, Salmonella and various pathogenic E. coli) part of the time, and part of the time directing my own research looking at the molecular mechanisms, biophysical and structural characteristics of a bacterial toxin homologue, Lymphostatin, known to block lymphocyte activation in vitro/ex vivo. In 2018, I moved back to Canada, giving up my research career to become a professional artist.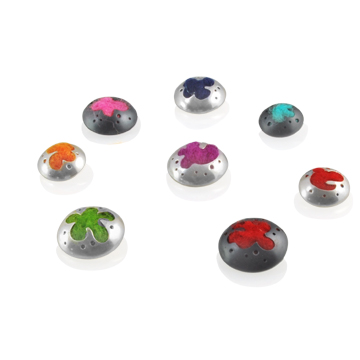 Were you always going to be a scientist?
Yes! The exact time that I decided that I wanted to be a scientist is lost to the sands of time, but it was somewhere in middle school, doing all those science fair projects. I had dreams of being a professor, it seemed so glamorous to me (how little I knew!!). The idea of being a scientist really cemented itself in high school, particularly as I had several supportive and influential science teachers. Science held an endless fascination for me, and although I could imagine doing other things, I felt that research was where my mind and heart were leading me.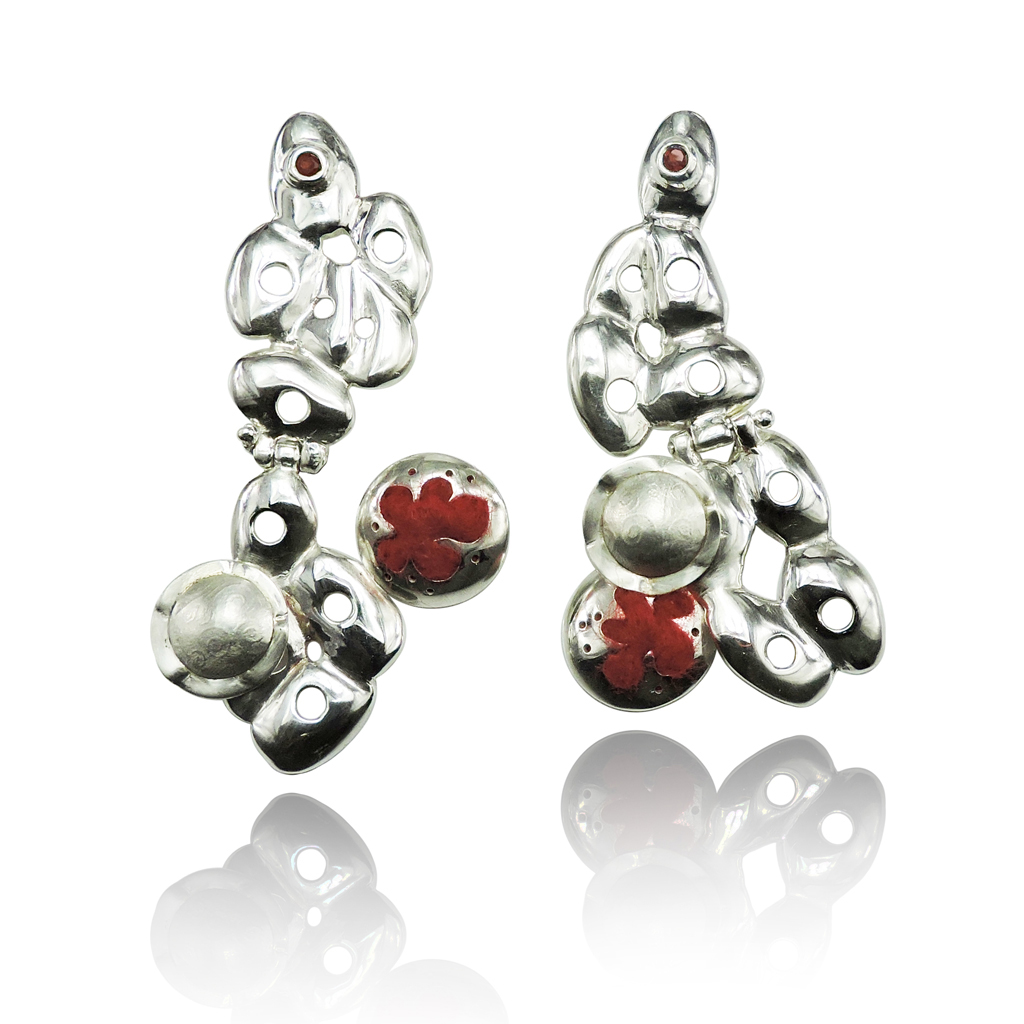 And what about art – have you always enjoyed it?
Yes! I've enjoyed looking at art and making things since I was very young. My earliest memory is making clothes on my child's Singer machine for my Barbie dolls (the only thing I thought they were good for!) Over my life I have done photography, wet and needle felting, papier mache sculpture, quilting, collage, Scottish kiltmaking and, of course, jewellery.
What or who are your most important artistic influences?
I love impressionism, and abstract art, but if you want to know about jewellery/metal arts, Wendy Ramshaw, an iconic British goldsmith had a huge influence on how I viewed jewellery and the art of making jewellery. From her early paper jewellery, her stacking rings that come with their own unique tower storage, and her whimsical story-telling pieces, I love the breadth of her work and particularly some of the geometric lines that she used.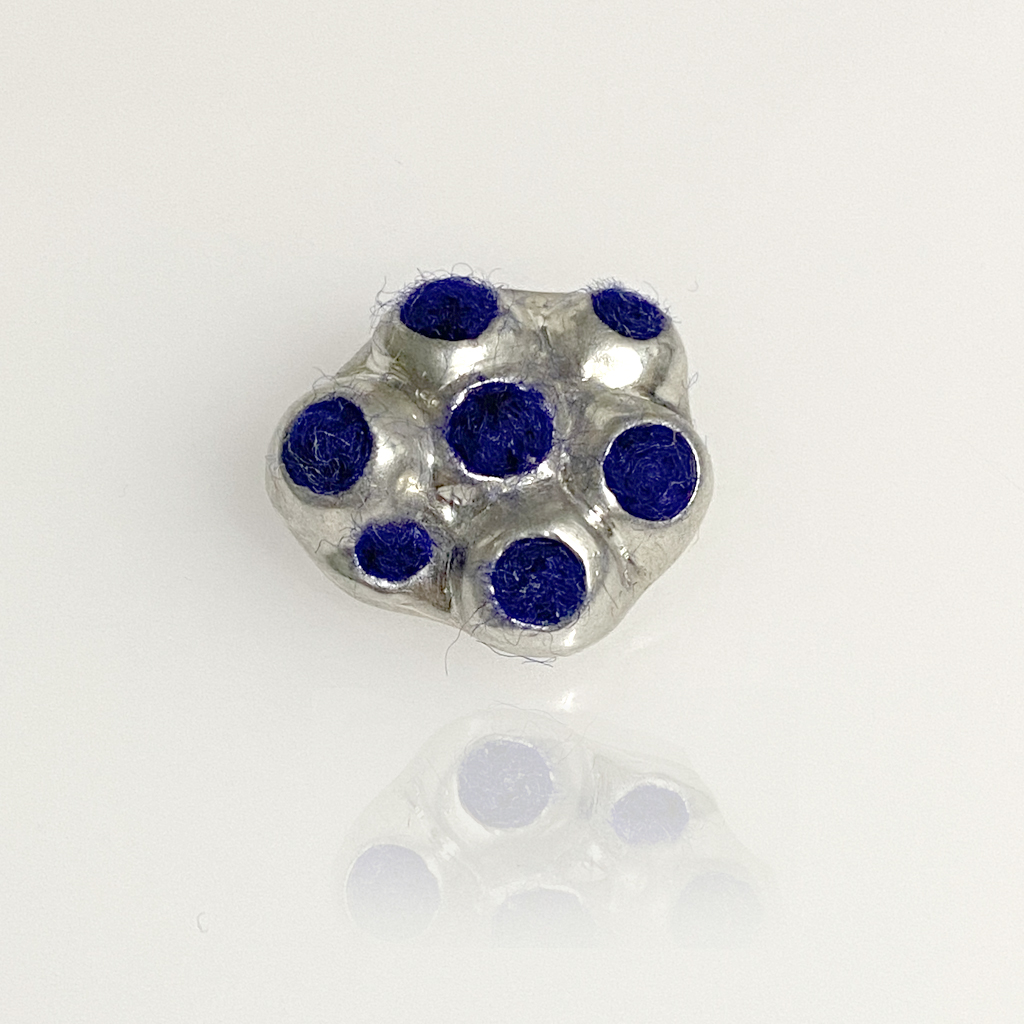 How do you make your art?
I work primarily out of a shared jewellery workshop in the west end of Toronto called Jewel Envy. Since I've switched to primarily working as a professional artist, I have found community there, which is invaluable. I have an ongoing obsession with immunology and cell forms and concepts clearly influence my personal art jewellery, but I do a lot of work with clients to help them realise their own concepts in jewellery form, and more collaborative work, like some of the pieces showcased here. I worked with an old friend and colleague who wanted to have some jewellery created that reflected some of the cell work that they do with stem cells, and myometrial cells. The end result were two sculptural cell forms—one representing the embryonic stem cell ball, complete with felty nuclei, taken from fluorescence microscopy images. The other is modelled after a schematic of myometrial muscle cells, again with felted nuclei. I do a lot of jewellery incorporating felt, patterned textured, and incorporating semi- and precious gemstones, using the traditional methods of metal fabrication and lost wax casting.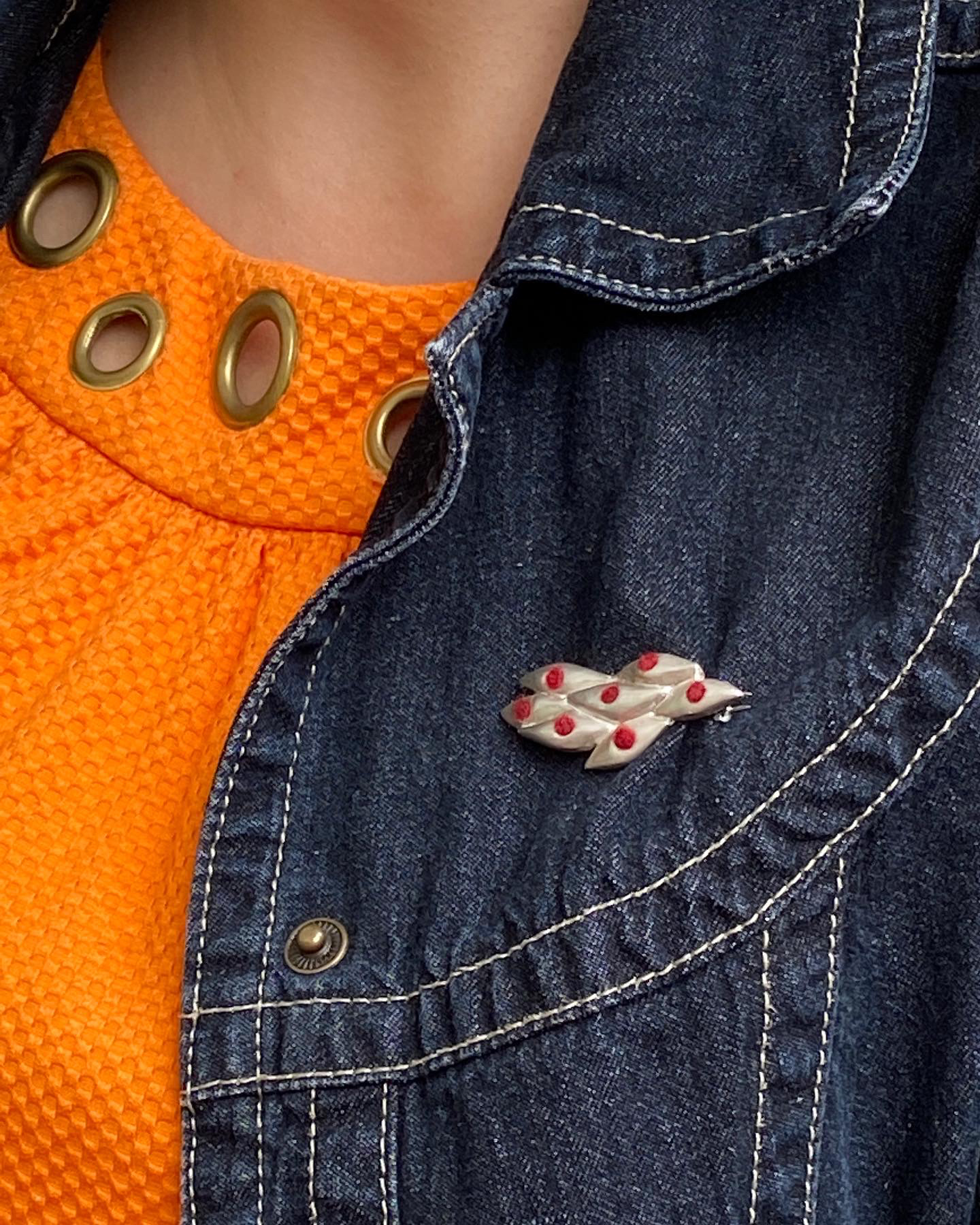 Does your art influence your science at all, or are they separate worlds?
My art used to influence my science, in the sense that it provoked me to think more deeply on some topics, and how things connected together. I found it almost a meditative process that would quiet the part of my mind that was always actively thinking about my science, and allowed insights to float to my conscious mind more easily. Conversely, I've carried through so many skills and thoughts that I had about my science through to my professional artist practice.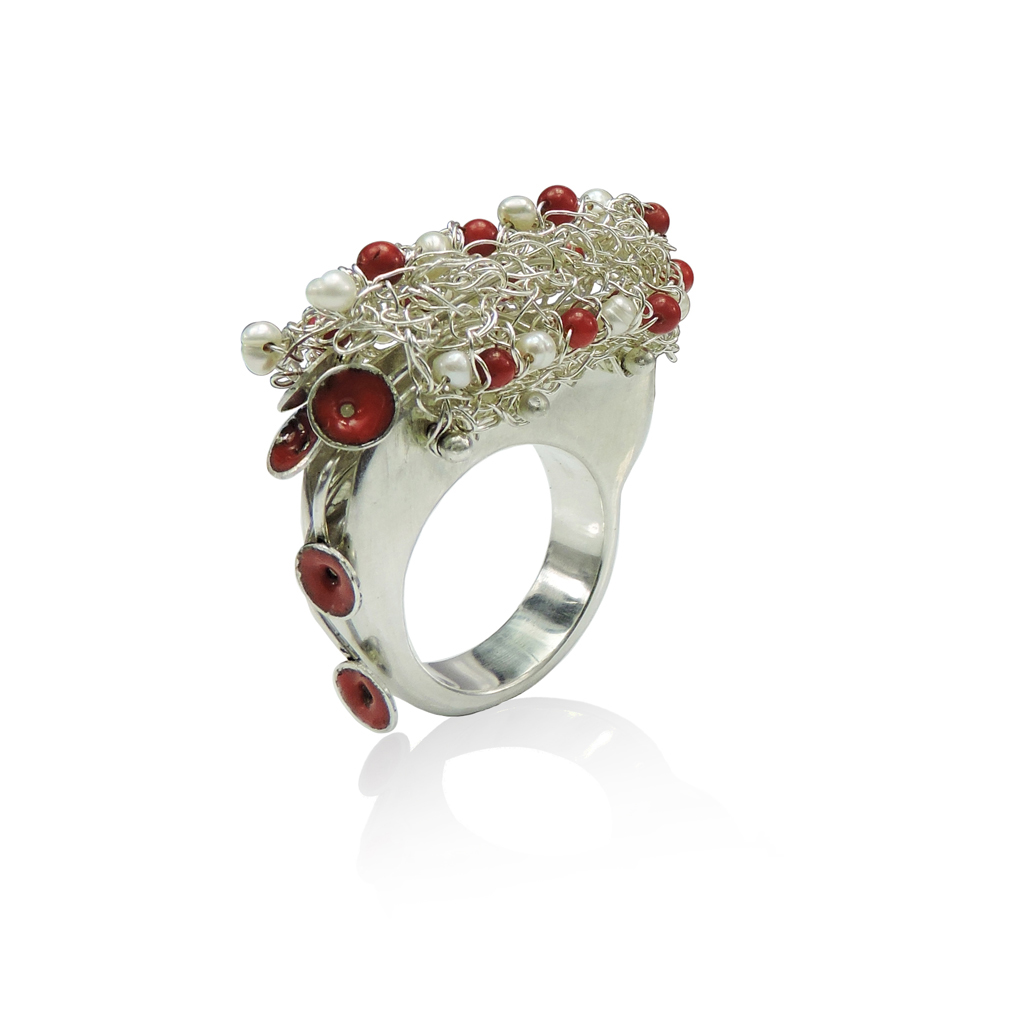 What are you thinking of working on next?
I continue to explore the themes of the immune system in my jewellery, and I can't see me ever exhausting my ideas there. I love the fact that every major piece that I do is a potential conversation about immunology and/or opportunity for education. I am also embarking on a collaborative series of mixed media art pieces with another artist that is centred around the concept of herd immunity. It's just at the very early formative stages, but I can't wait to see where it takes us!
Instagram: HOCassady_jewellery_and_kilts
Website: houseofcassady.ca
Thanks to Robin and all the other SciArtists we have featured so far. We're looking for new people to feature in this series – whatever kind of art you do, from sculpture to embroidery to music to drawing, if you want to share it with the community just email thenode@biologists.com (nominations are also welcome!)