Signalling 2015: Cellular Functions of Phosphoinositides and Inositol Phosphates
1—4 September 2015
Robinson College, Cambridge, UK
Join the Biochemical Society and FEBS in Robinson College, Cambridge, this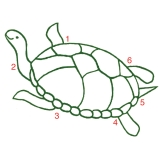 September for the Signalling 2015: Cellular Functions of Phosphoinositides and Inositol Phosphates conference. This meeting will bring together world-leading and early career scientists to discuss the latest research into the cellular functions of inositol phospholipids and phosphates.
Signalling 2015 is organized by Len Stephens (Babraham Institute), Phill Hawkins (Babraham Institute), Colin Taylor (University of Cambridge) and Peter Cullen (University of Bristol). The meeting will commemorate the retirement of Professor Robin Irvine, FRS. Sessions will be chaired by distinguished colleagues of Robin, including Professors Jim Putney and Bob Michell.
There are oral communication slots and flash poster presentations in the programme, which will be selected from student and early career poster abstracts. The abstract deadline ends 30 June so if you want to be in with a chance to present your work, click here.
The early bird registration deadline ends 3 August, register asap to avoid late fees.