A lot is changing in our world, but your research can not and will not stop!
With this aim, "Spotlight on Neuroscience: Exploring new ways of to light up your research" has been organized to bring together key leaders in the neuroscience field for a series of live talks, Q&As and latest on-demand webinars. Taking place throughout October, session topics will include adult neurogenesis, brain development and repair, neuroepigenetics, neurodegeneration, autophagy, and mitophagy.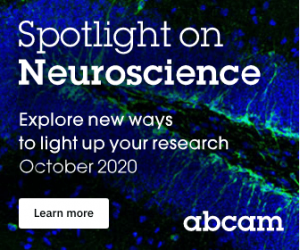 Sign up, be part of the latest discussions and #lightupyourresearch.
Event website: https://www.abcam.com/webinars/spotlight-on-neuroscience