StemCellTalks is a Canadian high school stem cell outreach initiative that has been running in 7 cities in Canada since 2010. The program has featured over 50 stem cell "experts" during this time, involved the participation of over 500 gradute student volunteers and reached over 5000 grade 11/12 students. This year, sponsored by Stem Cell Network and Let's Talk Science, the Vancouver chapter was able to partner with the International Society for Stem Cell Research and send five talented student bloggers – Lauren Dobishok, Tanner Jones, Mindy Lin, Vivian Tsang and Michelle Tse –  to its Annual Meeting, which was hosted in Vancouver last week from June 18-21th. Three of these blog posts (here, here and here!) have been featured on another excellent stem cell blog – Signals – and we are happy to be able to share the final two posts here on The Node!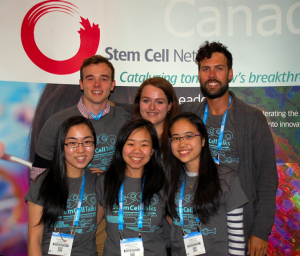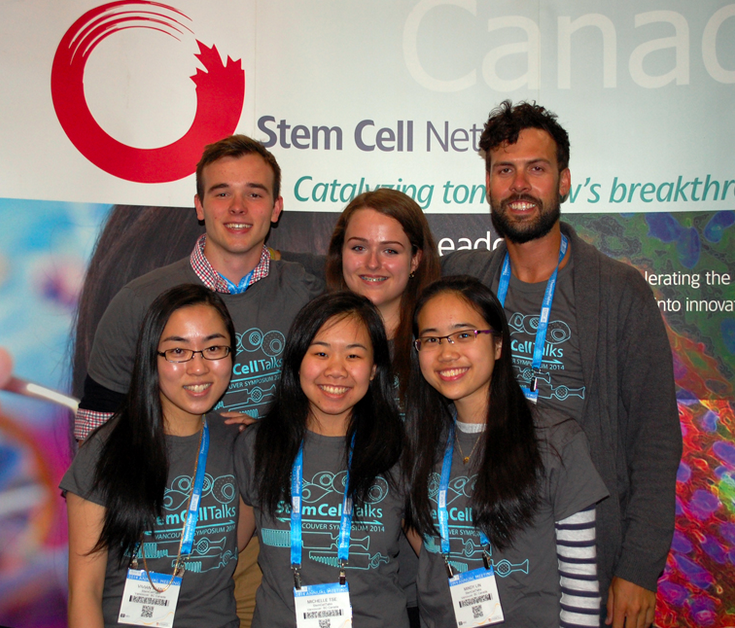 By Michelle Tse (Little Flower Academy, Vancouver, British Columbia, Canada)
At the ISSCR, I noticed the passion and dedication for stem cell research present and the pure desire to better the lives of humanity. The delegates determination to improve research studies pushes me to potentially carry on such a career in the near future.
My morning session consisted of the Tools for Basic and Applied Stem Cell Biology seminar, in which researchers from all over the world gave presentations on topics that went from reprogramming stem cells to the steps required for a research study to be translated for clinical use. Amidst many barriers, these scientists continue to show the world that hard work eventually will pay off. Our afternoon consisted of all five of us attending the Presidential Symposium, where we had the privilege to hear several different speakers present their latest unpublished research. Once again, although challenging to understand, it was extremely fascinating to be given the chance to hear about the latest news in this field of science and, in this case, it actually is the latest unpublished news! Our day ended with us attending the amazing exhibition hall where we all had the chance to personally talk to researchers from various parts of world and what they do for a living. The advantage to going to their booths? Lots and lots of freebies!
While all presentations were equally fascinating and eye opening , Dr. Debbie French's (Children's Hospital of Philadelphia) presentation on hematopoietic disease modelling using iPSCs (induced pluripotent stem cells) definitely stuck with me the most. The talk sparked my interest, and it was undoubtedly because her examples used, Down syndrome, Glanzmann thrombasthenia and Juvenile myelomonocytic leukemia (JMML) were diseases I knew of to a certain extent. Dr. French's presentation widened my knowledge on iPSC's and hematopoietic disease modeling for all three of these conditions. This was a completely new area of research to me and I was able to get so interested from that 15-20 min talk.
Clearly, it was an amazing opportunity to attend such a world-renowned science research conference and meet so many new people. I hope to hear more about the world of stem cell and the research behind it in the near future as I start my journey into university.