This blog post is a reflection on the Company of Biologists-organized workshop on Chromatin-Based Regulation of Development that I recently attended at Wiston House, located in the countryside of Sussex in the UK.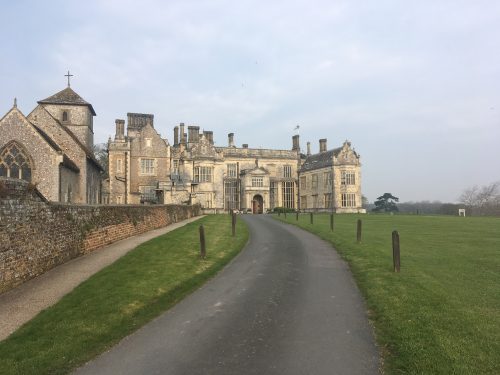 Wiston House, Steyning, UK
To my mind, this workshop was the ideal of what a meeting should be. As a freshly minted assistant professor at the University of California, San Francisco, this workshop came at an excellent time for me to learn, glean inspiration, and extract advice.
A good conference is much more than the sum of its parts – the "parts" being the topics represented by the scientist attendees. By reading publications, you learn what experiments worked and hung together in a narrative. By hearing that work presented in person, you can infer the hunches or obsessions that drove the scientist to ask the question in the first place, as well as see the pieces of data that are forming the nucleus for the next phase of work.
A good conference provides an opportunity to rapidly survey ongoing work in your field. Through discussions and debates, you can learn whether your field has reached a consensus that a prevailing model consistently explains observations, or whether alternative explanations are being fomented. In this frame of mind, a new question that no one else seems to be asking might occur to you. Equally helpfully, you may discern whether a particular area is overpopulated and incorporate that knowledge to adjust your own project strategy. By assimilating all of this, you expand your knowledge base and learn by observing how other scientists think.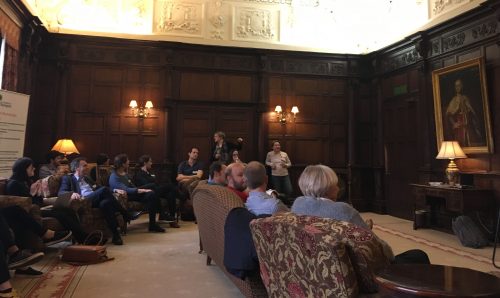 Mid-scientific debate in the library at Wiston House
At a good conference, you will forge connections with peers that may turn into friendships and collaborations in the future. You will interact with leaders in your field, gaining invaluable opportunity to pick their brains for career advice and to watch a well-honed scientific intuition at work. In doing all of this, you will have been doing the dreaded "networking", too.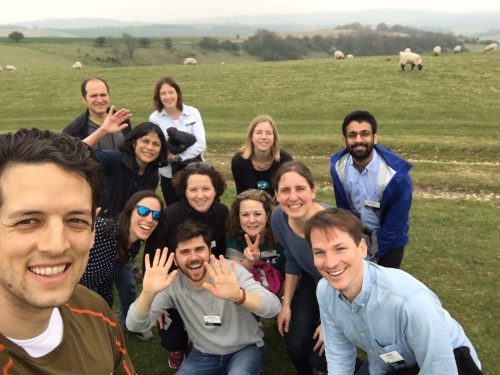 Taking a break for a hike "up the downs" (photo by @sudpinglay)
When it's all over, you will return to your home lab armed with new ideas to test, with a new solution to a hurdle you have faced, or with new critiques from your peers to answer.
All of these features of the ideal conference were on display at this Company of Biologists workshop. The small size, intimate setting, and considerate pace of the meeting allowed for time to ruminate over exciting presentations and talk through ideas with other attendees. Early career researchers and established faculty were equal participants both in numbers and in the share of the conference program allotted to them. This was truly the most thoughtfully organized workshop I have ever attended.