The Latin American Society for Developmental Biology was founded almost two decades ago and has become a vital hub for researchers across the region. Its biennial meetings bring the community together and also attract leading researchers based elsewhere. At the end of October this year the meeting was held in Buenos Aires, the grand old capital of Argentina which sits on the widest river in the world and is the second most populous city on the continent (if, for the sake of a statistic, you count its greater metropolitan area). I got to go on behalf of the Node, Development and The Company of Biologists – these kinds of conferences are a great opportunity for us to keep in touch with our communities across the world, to listen and to let people know how we can help them. It was of course a great privilege to go, especially since it was my first time in South America.
We were welcomed to the conference by Pablo Wappner, one of the local organisers and LASDB President (Juan Riesgo-Escovar would take up the reins from Pablo once the meeting finished). He emphasised how the meeting represented excellent science on a low budget, and thanked the many invited speakers who had covered part or all of their travel expenses to get to Buenos Aires. Funding came up a lot in conversations throughout the conference – I had expected as much given recent (and not so recent) news stories, and also this Development interview I did with Brazilian researchers Maurício Rocha-Martins and Mariana Silveira. I don't really want to dwell on it too much here but it's worth recognising how many hurdles scientists face in the region, and how much great science gets done in spite of these hurdles.
Here I'll just share some of my talk highlights, depending on how legible my notes were and not at all exhaustively.  Nobel Laureate Eric Wieschaus (Princeton University, US) kicked things off. Forty years of work on the four maternal systems that pattern the early fly embryo were now culminating with the aid of some extremely clever (and eye-watering) genetics. He was now in the position to subtract and add each system in turn to assess their interdependence. I noted down something he said in response to an audience question about whether Bicoid behaved like other morphogens – "All life is specific, specific solutions to specific problems". The point being I think that we need not be too preoccupied with how general a given mechanism is.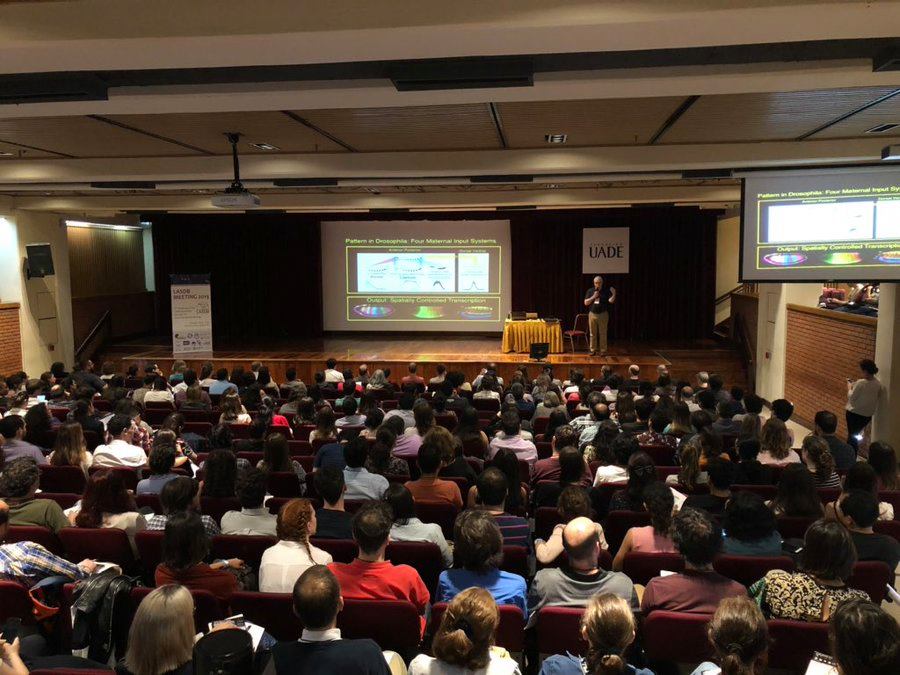 Eugenia del Pino (Universidad Católica del Ecuador, Quito) was awarded the LASDB Prize, which recognises an 'outstanding researcher who has made a major contribution to developmental biology, and has shown an active involvement in Latin American science.' Before her talk we watched video messages from her previous students, now based all over the world, who thanked her for her support and guidance – it seems she really is at the heart of Ecuadorian developmental biology. She told us that when she started her lab in Quito, she was quite isolated, but she used this isolation as an advantage, in that she had minimal distractions. She gave a career perspective on the different ways frogs make eggs and undergo gastrulation, in particular focusing on marsupial frogs, which carry their eggs on their back. This research started when she found one such species (Gastrotheca riobambae) in the garden of her university, and developed it into a developmental model. Her talk was a testament to how biodiversity can be harnessed to understand basic problems in development and evolution.
Miguel Concha (Universidad de Chile, Santiago) presented his lab's work on collective migration in the zebrafish embryo. Combining imaging, biomechemics and modelling, he described how mechanical interactions between epithelial cells (the enveloping layer) and mesenchymal cells (progenitors of the laterality organ) drives tissue morphogenesis. He was also spoke a little about the political situation in Chile, and the societal inequalities that had been driving their current protests. I'd see saw students watching live feeds of the protests on their phones (between talks of course!). Pablo Strobl-Mazzulla (InTeCh, Chascomús, Argentina) discussed the role of folate in development. Several congenital defects in humans are associated with folate deficiencies, notably failure of neural tube closure, and Strobl-Mazulla wanted to know why some tissues seem particularly sensitive to folate deficiency. After knocking down the two ways folate can get into the cell (a receptor and a channel), his lab observed reduced methylation of genes required for neural crest fate.
Igor Schneider (Federal University of Pará, Brazil) posed the question of whether the famous regeneration capability of salamanders really does stand out so much among vertebrates. His lab found that lungfishes (which are a sister group to tetrapods) can regenerate their fins pretty well and in a manner similar to salamanders, morphologically and molecularly. He further showed data on regeneration in paddle fish, birchir and gar, and argued that broader phylogenetic sampling will help uncover the shared and core mechanisms of regeneration. We heard a plea from Guillermo Oliver (Northwestern University, US) for developmental biology to stop overlooking the lymph vasculature, which has been increasingly implicated in various aspects of human health and is particularly interesting in terms of the plasticity of cell fates. He described his lab's work on obesity – mice heterozygous for Prox (which controls lymphatic fate) get fat, and this has to do with leaky lymphatics in the small intestine. Many other fascinating discoveries await in this tissue hiding in plain sight.
How can a single signalling pathway can instruct diverse cell fates at different points during development? Trudi Schupbach (Princeton University, US) addressed this question using ERK signalling in Drosophila egg patterning as an example. ERK's effects differed depending on combinatorial signalling with other pathways, the levels and duration of the signal, and feedback mechanisms. Irene Miguel Aliaga (Imperial College, London) emphasised the concept of 'continued development' in adult organs which can be resized and remodelled depending on environmental cues or physiological requirements. She described her lab's work on cross-organ sexually dimorphic communication – testes talking to guts to change metabolism to suit the testes (if i have that right!).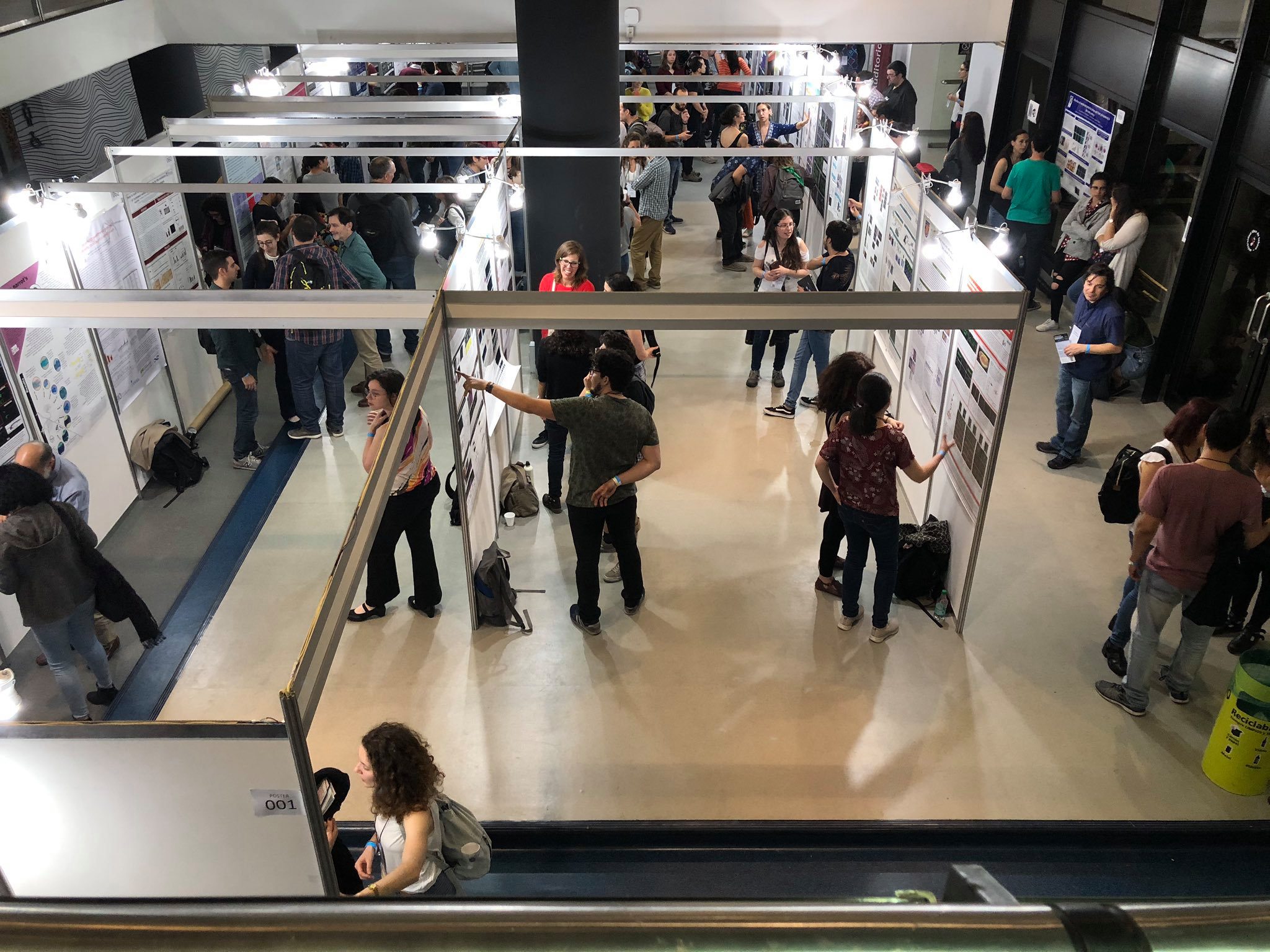 At the meeting, I got to interview Roberto Mayor for Development (and also Trudi Schupbach – look out for the interviews in January), and he told me that one of the things that made the region special in terms of science were the students, who were always amongst the best in the world. And in the poster session I could see what he meant – there were so many great posters from PhD students, Master's students and even undergraduates. We also heard a very impressive talk from Sandra Edwards, a PhD student from Santiago in Chile, who explored the role of calcium in the cytoskeleton of Drosophila immune cells with the aid of some gorgeous movies.
Another notable session in the conference was The Gordon Research Conference Power Hour. This was chaired by Marianne Bronner of Caltech and Nancy Gray, President and Chief Executive Officer of the GRC. Gray told us that the GRC are looking to increase Latin American representation at their conferences, and introduced their Power Hours, time set aside at GRCs dedicated to 'discuss[ing] challenges women face in science and issues of diversity and inclusion'. And we had a Power Hour of our own – the audience was split into groups and asked to discuss a question or two. My group were asked What skills do you need to become a successful scientist?, and we had a lively debate on the relative importance of communication, luck and strategy (thanks to my group for putting up with the one person who spoke no Spanish). Other groups tackled sexism, microagression, working patterns and bullying, and at the end a speaker from each group shared the discussions. Nancy Gray then gave her card to all the speakers – this would give them free registration to a GRC of their choice! It was amazingly generous, potentially life-changing act.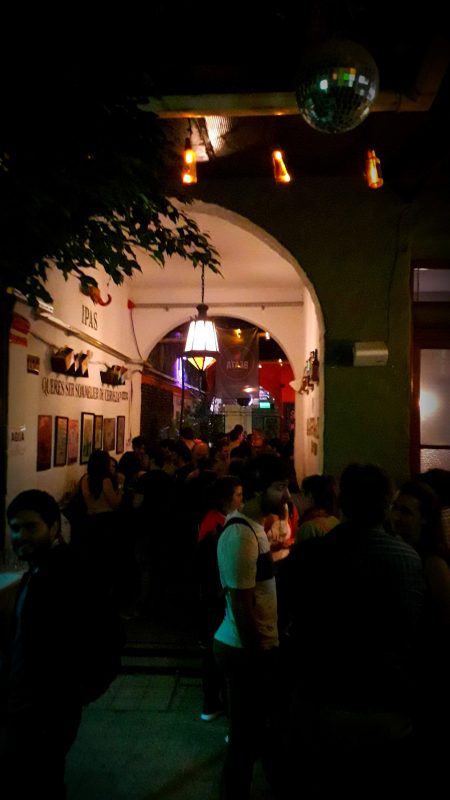 The conference dinner on the final night was held in a brew pub – for something like three US dollars we got a night of unlimited beer and pizza (I struggled throughout to work out how much things cost with the exchange rate, though as a local told me: 'whatever it is, it's much much cheaper than England!'). It was a fun informal occasion that suited the tone of the whole meeting. I also had half a day either side of the conference to explore Buenos Aires, an amazingly energetic place, with endlessly interesting architecture, crazy buses, crazier taxis, quality food and art, and even some wildlife (in the Reserva Ecológica Costanera Sur not far from the centre – bird fans take note). The next LASDB meeting will be in Chile in 2021.
Buenos Aires skylines.
Congratulations to all the poster prize winners!
1st Prize: Nicolas Cumplido, FONDAP Center for Genome Regulation, Santiago, Chile.
2nd  Prize: Nicolas Vazquez. LBD-INTECH, Chascomús, Buenos Aires, Argentina
3rd Prize: Pablo Guzmán Palma. Pontifical Catholic University of Chile, Santiago, Chile
4th prize: Sofia Polcowñuk . Laboratorio de genética del comportamiento, Fundación Instituto Leloir (FIL-IIBBA-CONICET), Buenos Aires, Argentina
More Latin American developmental biology in 2020
The Latin American Zebrafish Network is running a meeting and practical course in Perú in March 2020.
The Second Latin American Worm Meeting will be held in Rosario, Argentina in February.