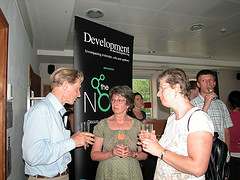 Yes, we've been live for a few weeks, but you're not truly and fully launched as a website these days without a proper launch party, so we had ours last night in Cambridge (UK).
The Gurdon Institute was kind enough to open their doors to us, and we invited all of their labs as well as other local developmental biologists to join The Company of Biologists and Development for some celebratory champagne and canapés. We were also joined by representatives from the Journal of Cell Science, Nature Cell Biology, PLoS Biology, F1000/The Scientist, and Nature Network Cambridge.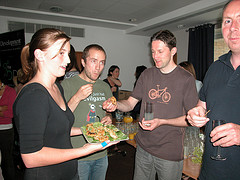 With the Node projected on screen, and three laptops available to browse the site, we had a unique chance to show people around the site in person, and got some useful feedback and suggestions as well.
Several people registered on the Node during or after last night's event. Welcome! We hope you (and all other new registrants) will use the Node to read and share, and that you had a good time yesterday!
Now the party is over, the leftover canapés have been consumed by our colleagues back at the office, and it's back to regularly scheduled Node posting and reading. The sad thing about launching is that you can do it only once!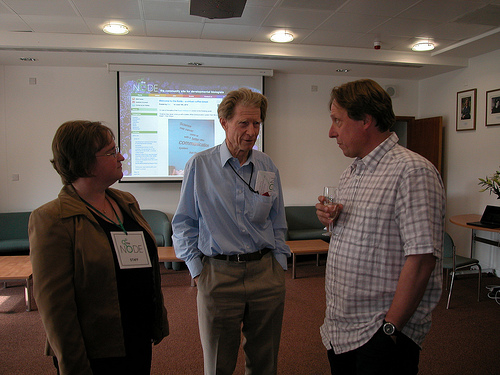 The Company of Biologists' publisher Claire Moulton, with Company directors and Cambridge researchers John Gurdon and Daniel St Johnston.