What was new on the Node this month? Here are a few of the highlights from November:
New Research:
Several exciting new research papers were discussed on the Node this month. In one post, Stas Shvartsman introduces a recent Development paper from his own lab that describes a method to quantify the spatial range of morphogen gradients.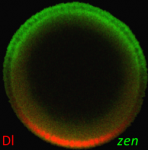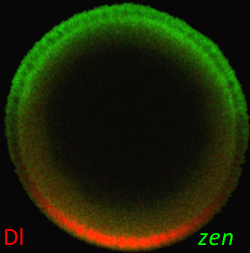 "Our paper provides a practical definition of the range of a morphogen gradient, a statistical procedure for estimating this range, a demonstration of this procedure in practice, and several independent experimental tests of derived estimates. From the biological standpoint, the range of a gradient can be viewed as the distance over which it acts as a spatial regulator of cell responses."
This method from the Shvartsman lab can be applied to other systems. Find out more in the post.
Elsewhere, Erin Campbell highlights an image from a paper by Andrei Mardaryev et al., showing that Lhx2 in hair follicle stem cells regulates epidermal regeneration after injury.
Paul O'Neill writes about a new Nature paper from Yoshiki Sasai's lab at RIKEN CDB, in which the authors describe how they generated functional pituitary gland tissue from mouse ES cells in vitro.
Graduate students
The Node also addressed graduate student issues this month, both the fictional and the factual.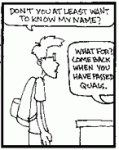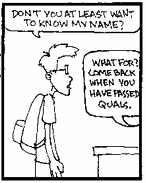 For the past 14 years, the web comic Piled Higher and Deeper has looked specifically at the ups and downs of graduate student life. The comic is now a movie, and the Node had a chance to catch up with creator Jorge Cham at a screening of the film in London.
If you'd rather watch a more serious film involving graduate students, take a look at Stand With Science, in which MIT students urge US Congress not to cut science funding.
Also on the Node:
– Over the next few weeks, we'll re-post this year's batch of book reviews for Development, starting with this Star Trek-themed review of "Imaging in Developmental Biology". We'll also have some reviews unique to the Node, so keep an eye on the site!
– Finally, Elena Kardash explains how to find a place to practice piano when you're in Barcelona for a brief research stint…