Discussions
We launched an essay competition, "Developments in development". If you have any thoughts on the future of developmental biology – whether it's about techniques, funding, or the general direction of the field – submit an essay before July 2nd, for a chance to be published in Development. For full details, see this post.

Speaking of the future, Tom Butts considered the recent "Academic Spring" movement. What is it, and is the name appropriate? Weigh in the comments of the post.
"Such as it is, the academic spring is not a movement directed at individual governments, but at international business practices – in that sense it shares more in common with the Occupy movement than the Arab Spring. It is not an undirected and unpredictable public protest movement, but a quiet and deliberate articulation of objection to a single company, in adherence to a well thought through and principled position. It is then, certainly academic. I'm just not sure it has sprung yet."
Conferences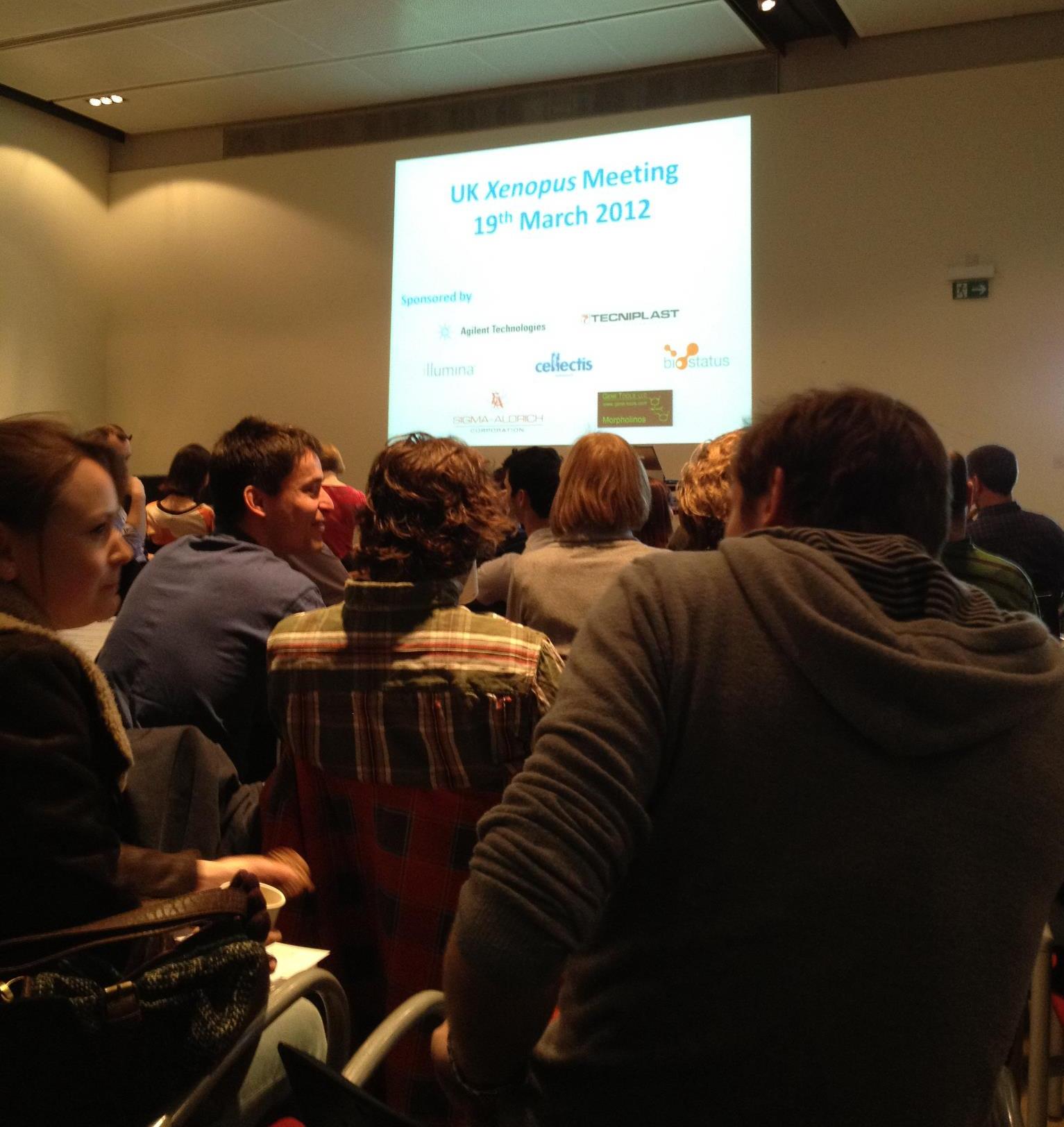 Conference season is in full swing. Have you been to any meetings yet? Vicky Hatch attended the 2012 UK National Xenopus Conference, and shared her experience.
Earlier this month, the joint meeting of the British Societies for Cell and Developmental Biology and the Japanese Society for Developmental Biology took place at the University of Warwick. A full report is in progress, but you can already have a look at the collection of tweets from the meeting, and an interview with Beddington Medal winner Boyan Bonev.
Lauren Killip attended the Canadian Developmental Biology Conference in Banff.

Also on the Node:
-Philip Washbourne describes how his lab worked with GeneTools to develop and optimize photo-morpholinos for use in zebrafish.
-You voted for a Development cover and chose an image of a skate. More to come soon.
-Kim Cooper is doing field work in China to collect jerboa embryos to study limb development.
-Erin Campbell gives the backstory about an image that demonstrates how stem cells are kept in place in the Drosophila germline niche.