The votes are in for our latest Development cover competition with entries from the 2015 class of the Woods Hole Embryology Course. 
With 578 votes counted, a winner emerged with 40% of the vote –
4th Place (72 votes) –

Clathria
3rd Place (136 votes) –

Mice
2nd Place (138 votes) –

Jellyfish
1st Place (232 votes) –

Chicken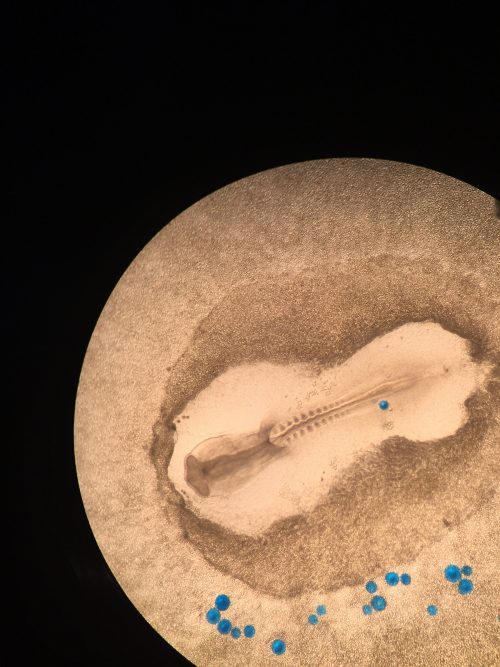 This planetary image is a Stage 10 chick embryo with noggin coated beads taken by Theodora Koromila (CalTech, USA), and will probably be the first Development cover to have been taken with a phone through the eyepiece of a microscope!
Congratulations to Theodora, and thanks to Shun Sogabe
, Chiara Sinigaglia
 and Martin Minařík for the other beautiful entries.
Look out for Round 2 in the coming weeks.