The votes are in for our latest Development cover competition with entries from the 2015 class of the Woods Hole Embryology Course. 
With 333 votes counted, we have a winner:
4th Place (13% of the votes) – 

Drosophila
3rd Place (25% 
of the votes
) – 

Skate
2nd Place (26% 
of the votes
) – 

Parhyale
1st Place (36% 
of the votes
) – 

Crab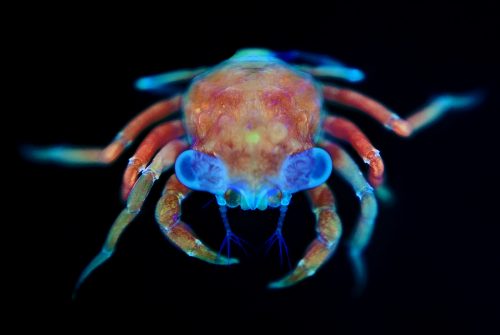 This cute crab was collected from a plankton tow Chiara Sinigaglia
 from the Observatoire Océanologique de Villefranche sur Mer/ CNRS, France. Congratulations Chiara! And thanks to our other entrants Amjad Askary, Longhua Guo, Maike Getwan, Nick Shikuma and Elena Boer.
Look out for another round in the coming weeks.