The Woods Hole Embryology Course, which will celebrate its 124th birthday this year, is a continual source of beautiful images (and videos) of development. Since 2011 the Node has run a competition for the community to pick the best images from a given year –  the winning pictures become immortalised as Development covers.
Below you will find 4 images from Round 2 of the 2015 course (Round 1 was won by Theodora Koromila's lunar chicken embryo), and a poll to vote in at the end. You can see full size versions by clicking on the images.
The poll is set up to allow only one vote per person, and closes at 13.00 BST on Wednesday 21st June.
---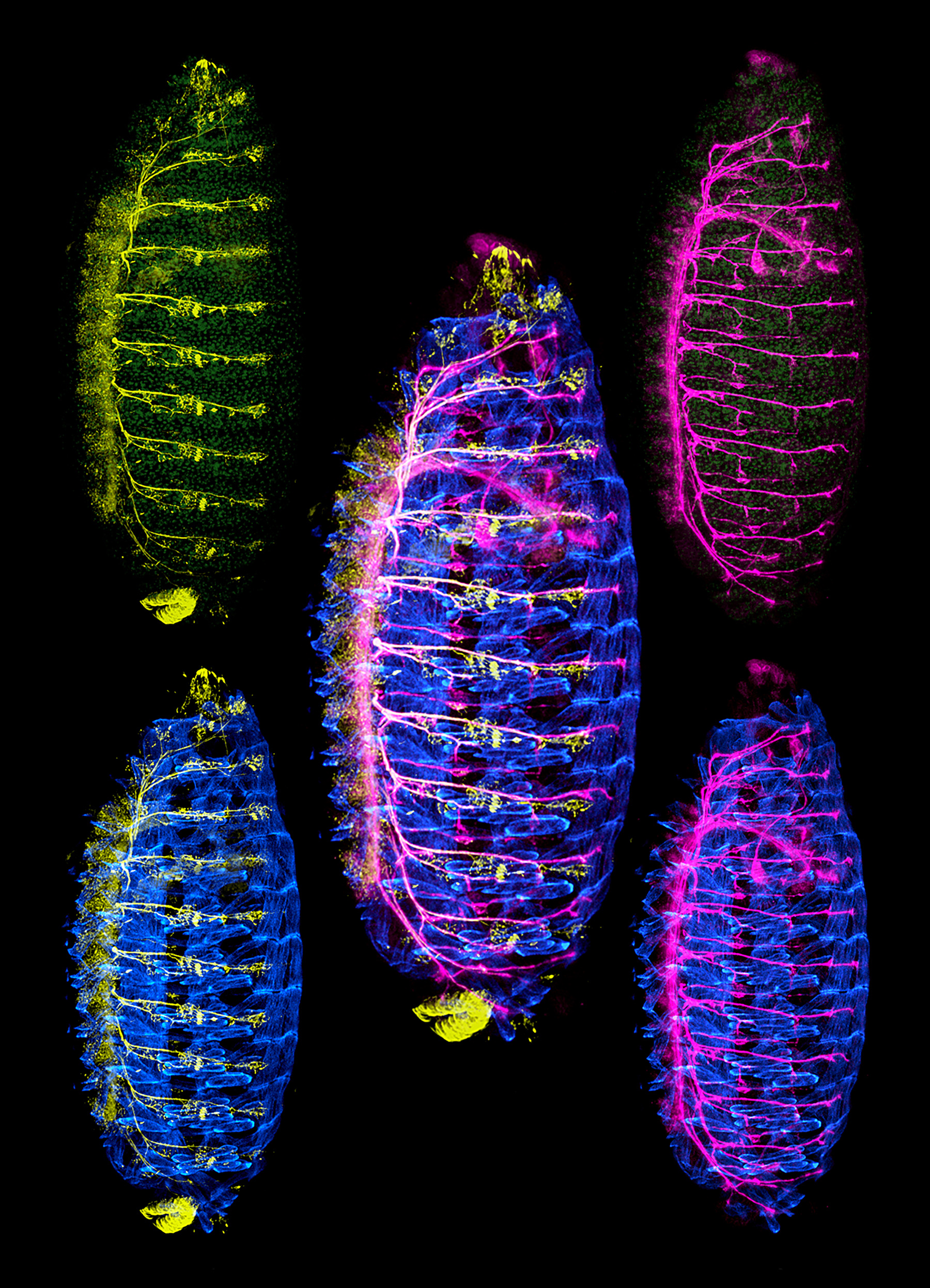 Drosophila
Drosophila melanogaster embryo, stage 17, lateral view with anterior up, ventral to the left.  Yellow – anti-HRP, all neuron cell bodies and axons; Pink – anti-Fasciclin II, motoneuron projections; Blue – anti-Tropomyosin, muscles; Green – DAPI, nuclei.
Amjad Askary
University of Southern California, USA
Longhua Guo
Stowers Institute, USA
Maike Getwan
University of Hohenheim, Germany
Nick Shikuma
Cal Tech, USA
---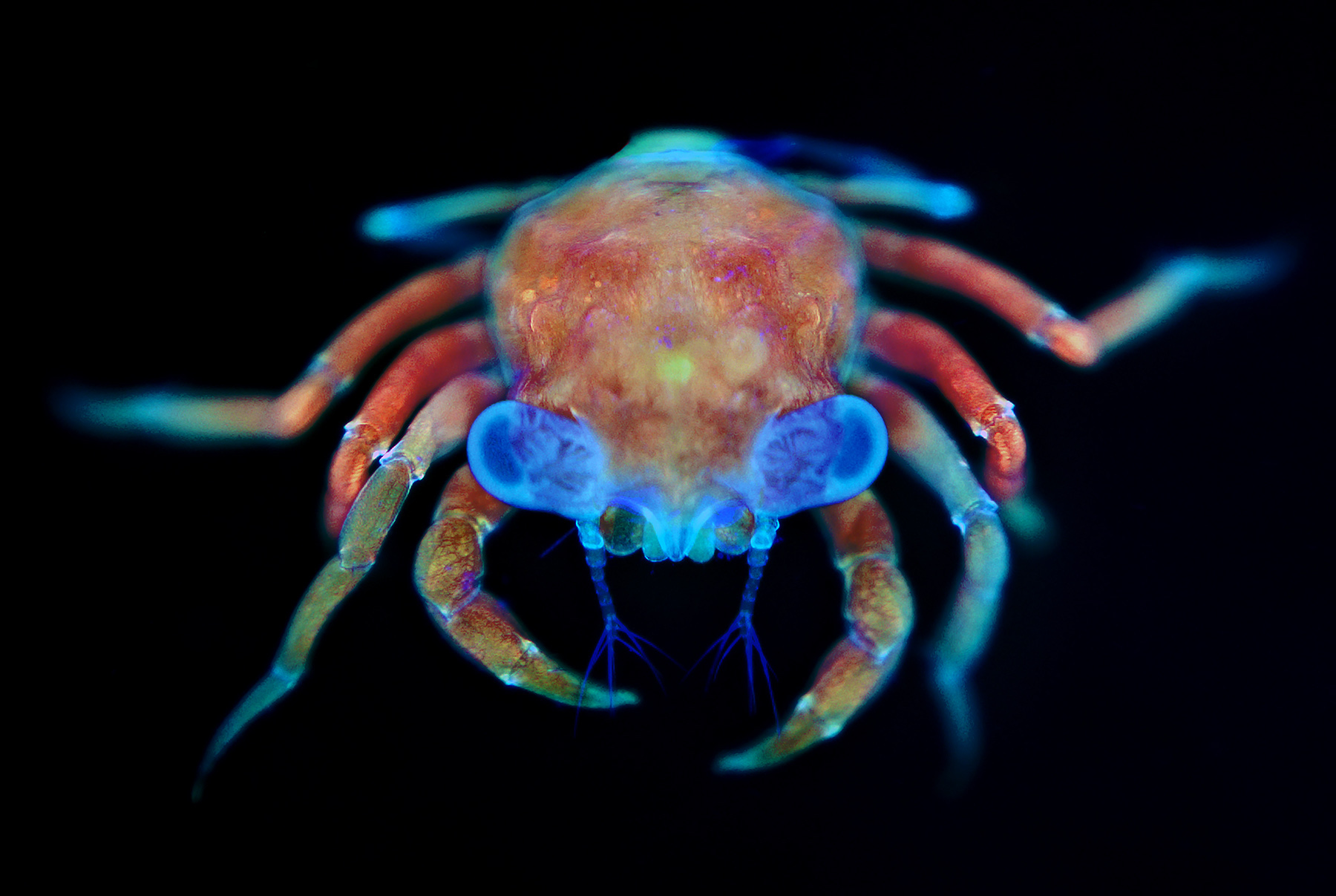 Crab
Juvenile crab collected in a plankton tow.
Chiara Sinigaglia
Observatoire Océanologique de Villefranche sur Mer/ CNRS, France
---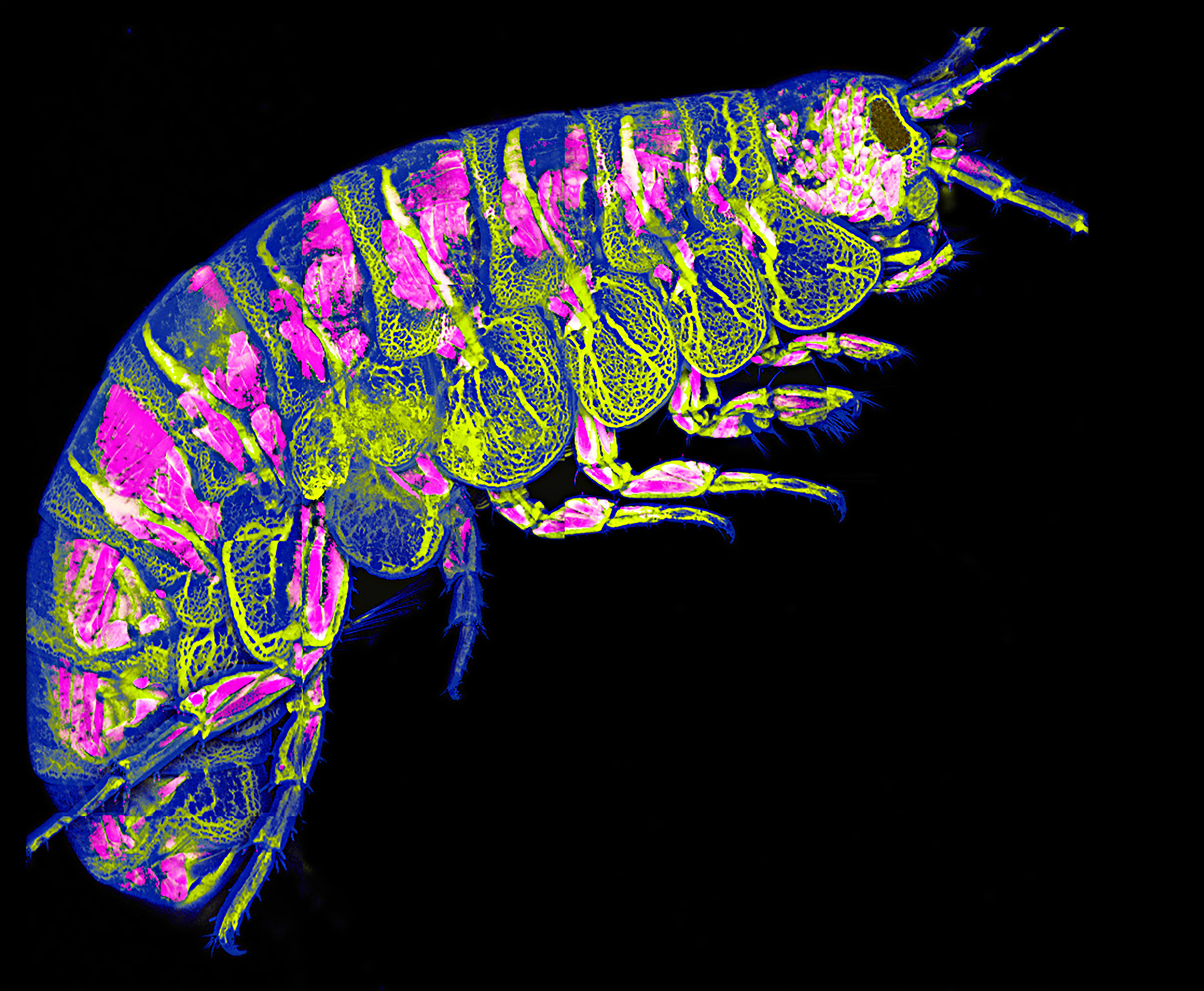 Parhyale
Adult amphipod, Parhyale hawaiensis.  Pink – DsRed expression in muscle.  Yellow – FITC dextran injected into hemolymph to visualize the circulatory system.  Blue – autofluorescence of cuticle.
Longhua Guo
Stowers Institute, USA
---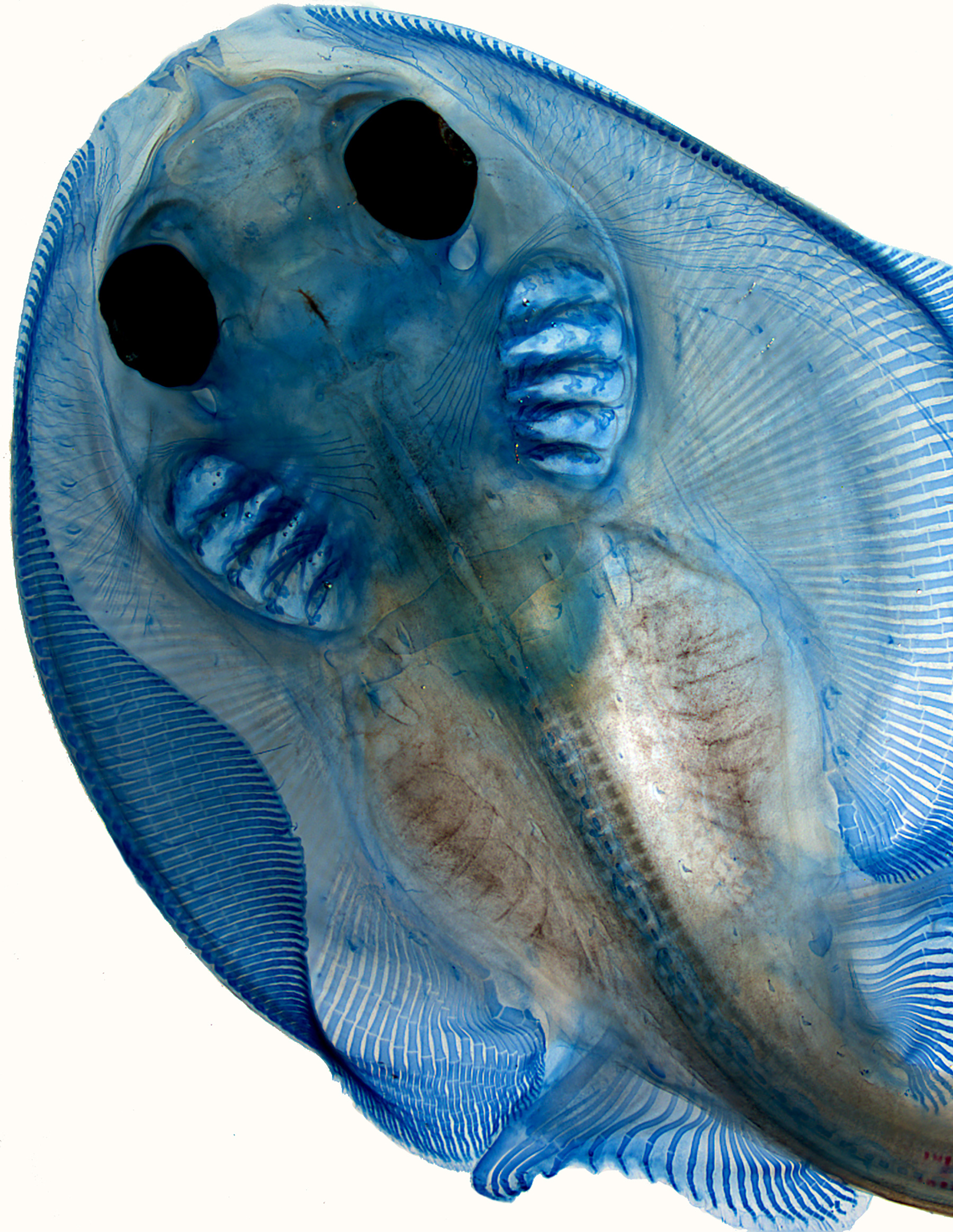 Skate
Skate (Leucoraja erinacea) embryo stained with Alcian Blue to reveal cartilage.
Elena Boer
University of Utah, USA
---