The polls have closed for the second round of beautiful images from last year's Woods Hole course. Making an unexpected dash to victory in the last hours of voting, the two-headed regenerated planaria is the winner of this round!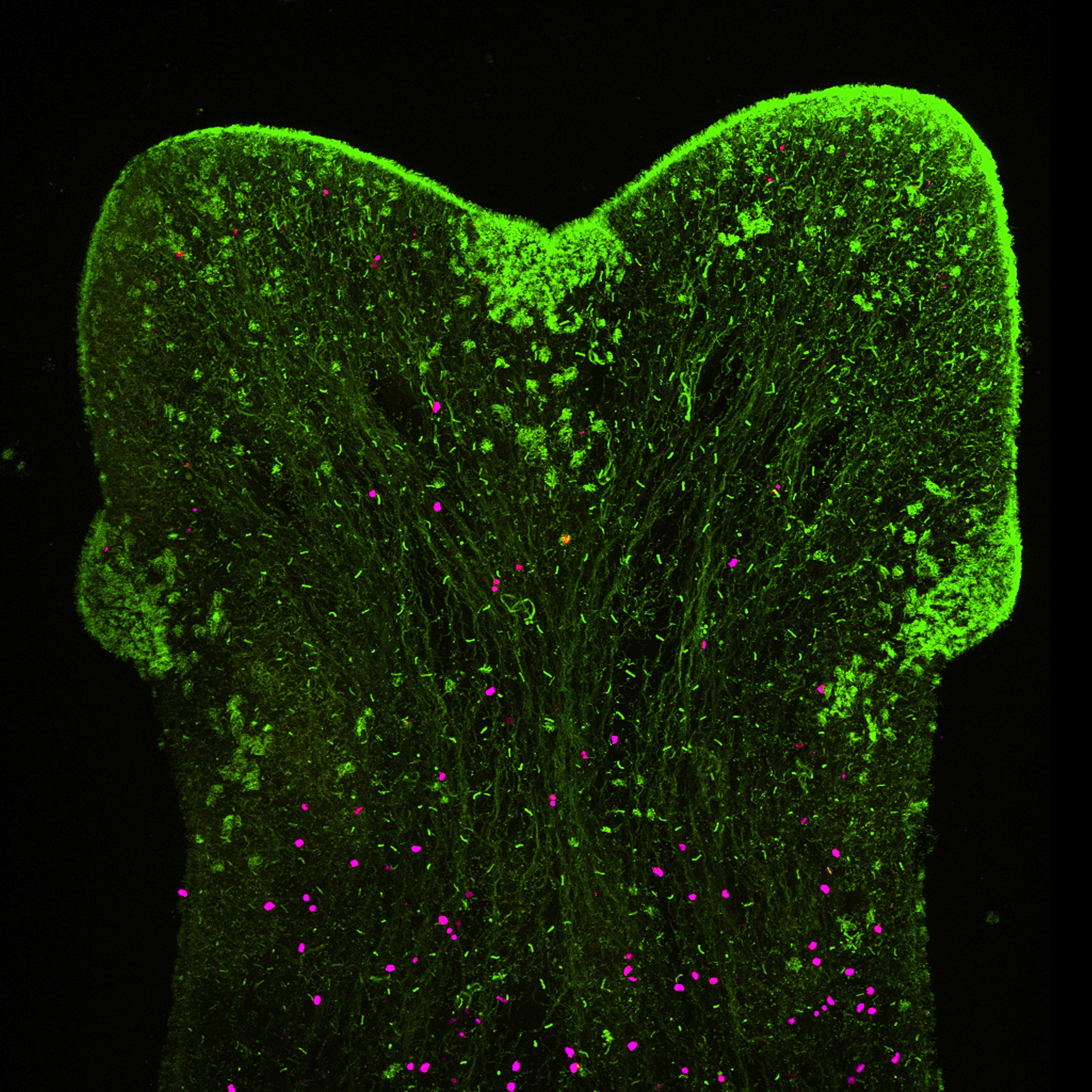 This picture was taken by Chang Liu of the Shanghai Institute of Biochemistry and Cell Biology. It shows a regenerated Dugesia sanchezi planarian immunostained for acetylated tubulin (green) and phospho-histone-H3 (dividing cells, purple).
The runners-up to this competition were an image of a slipper limpet larva by Joyce Pieretti (University of Chicago), Manuela Truebano (Plymouth University), Saori Tani (Kobe University) and Daniela Di Bella (Fundacion Instituto Leloir); the embryo of a dwarf cuttlefish by Maggie Rigney (University of Texas, Austin) and Nipam Patel (University of California); and a Longfin inshore squid by Wang Chi Lau (Chinese University of Hong Kong).
Look out for this winning image in the cover of a coming issue of Development, and stay tuned for round 3 of the Woods Hole image competition!