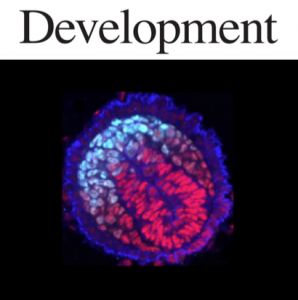 Development is now on Facebook!
The journal promotes many of its papers and other content not only via its home page and email alerts, but also via its Twitter account. We use Twitter to highlight particularly interesting papers and reviews from our issues, and also other content such as interviews and movies. We also tweet from meetings. However, we recognise that not all Development readers are avid Twitter users, and we're keen to maximise our reach. So we have now created a facebook page for the journal! We hope that you will visit the page and like us to receive updates about articles and more on your feed!
We would like to thank Jackson Hoffman and Brad Merill, from the University of Illinois in Chicago, who kindly gave us permission to use the beautiful confocal images of mouse embryos that feature so prominently in our new facebook page and in our new look on Twitter.
We hope that you will find our new facebook page useful, and we welcome your feedback! Please like our page, and comment, like and share our posts!