I wanted to take a couple of minutes to update you on how things are going at Development. I imagine many of you will be reading this on a laptop in your home office/kitchen/bedroom in between Zoom calls, homeschooling and/or sourdough baking. In much of Europe and North America, as well as other parts of the world, it's been like this for the best part of 2 months and will continue for at least the next few weeks. Even when quarantine measures begin to be eased and our labs and institutes start to open up, it won't be straight back to how it was before. Physical distancing requirements, travel restrictions, disrupted supply chains, and potentially new financial constraints will affect us for months to come and might permanently change how we do science.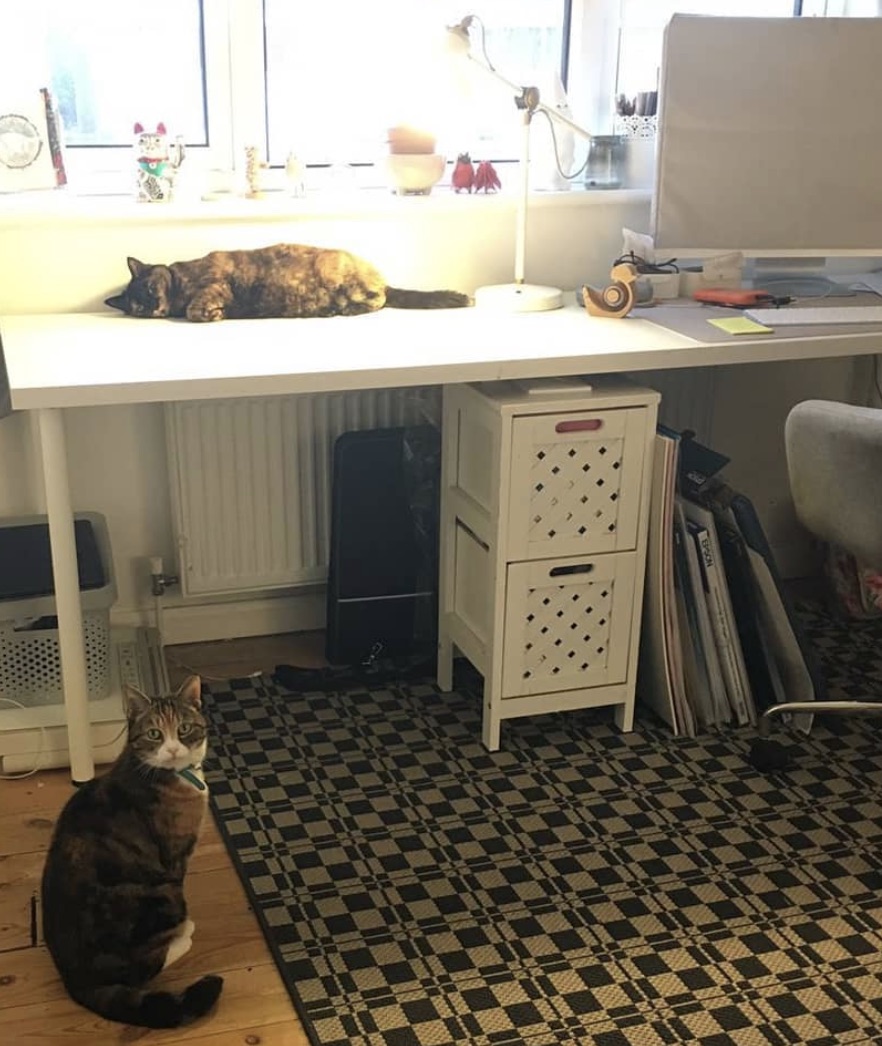 At Development, we're more fortunate than most. As Academic Editors, although our labs are affected, we're already used to doing our editorial work remotely and communicating with each other electronically. The professional staff based in the Company of Biologists offices in Cambridge have been able to adapt quickly to working from home and you can see some of their new locations on our Instagram. Regular electronic meetings between Development staff and regular seminars involving all Company staff have kept communication going and morale high. It's been great to see the team pull together despite the difficulties and I'm pleased that Development has continued to run smoothly.
As the lockdowns and shelter-in-place orders spread around the globe the Development editorial team discussed the effects it might have on our community and what we could do to support researchers. We put together a statement. This included asking reviewers or authors unable to meet journal deadlines to contact us for extensions. We've been able to do this for everyone that has been in touch. Of course, our scoop protection policy means that authors do not have to worry about being scooped once a manuscript is submitted. Moreover, we do not necessarily reject a new submission if a similar paper has recently been published: if this happens, please contact us to discuss the case.
We also emphasised that reviewers should limit requests for revisions to those that are essential to support the conclusions of the paper. This has always been the case at Development, but it's even more important in these times when the ability to conduct experiments is severely restricted. We want to ensure that papers meet the high standards our readers expect, but we do not want to see publication delayed unnecessarily. As editors we try to provide guidance on the revisions that are necessary when we send the reviewers reports and we encourage authors to discuss revision plans with us, if that would be helpful, before embarking on extensive new experiments. More generally, we're conscious that – with opportunities to meet the community severely restricted this year – there won't be the occasions to talk about your science or the journal that we normally have. So if you've got anything you'd like to discuss, please feel free to drop us a line.
Katherine Brown, our Executive Editor, has been keeping a close eye on any changes in the rate or type of submissions we've received. We're pleasantly surprised that we haven't noticed any obvious change in the number of research papers submitted, at least not yet. The numbers in both March and April were in line with previous years. As there have been concerns that working from home disproportionately disadvantages women, we've also tried to gauge whether there has been a decrease in number of papers submitted with female corresponding authors. This doesn't seem to be the case for Development, at least from our very preliminary assessment. Approximately 40% of submissions in the last couple of months have a female corresponding author, similar to previous months. Nevertheless, it is something we will continue to monitor and something that will need a more thorough analysis once the immediate crisis is over.
Seema Grewal, our Senior Editor, and Alex Eve, Reviews Editor, have been receiving more proposals for review articles than normal and they have been busy assessing these and advising potential authors. So it looks as if some researchers are using time away from lab to take a deep dive into the literature and write the review they've been meaning to. We're not able to consider all the proposals we receive, but are always happy to discuss ideas. If this is something you're thinking about, don't forget to check out Seema's Introduction to Writing Review Articles. Alternatively, if you want to communicate your thoughts more immediately or practice a different style of writing, take a look at Node Editor Aidan Maartens' suggestions for Writing for the Node.
I'm also pleased to say that reviewers are continuing to support Development and all the editors are very grateful for this. Understandably, some reviewers are finding it's taking longer than normal to return their reports, if this happens to you please let us know so that we can keep authors informed. In their reports, many reviewers are acknowledging the difficulty that proposed revisions pose to authors and the discussion amongst reviewers, using cross-referee commenting, can help establish what is really essential for the authors to address. It's good to see reviewers adopting this constructive approach and I hope this becomes the new normal from now on.
We've also begun to think about how scientific life will change beyond the next month or two. Travel is likely to be greatly restricted for a long time and may never return in quite the same way. This will of course have a major effect on conferences and workshops. It is likely to accelerate changes that were already underway because of the contribution of international travel to Climate Change. We've seen conferences switch to online (including TAGC and SDB) as an immediate response to the crisis and this trend is set to continue. As an organiser of conferences and workshops, Development and the Company of Biologists have started to consider how we can adapt formats and use new technology to continue to get most of the benefits of conferences without the travel – we're currently considering options for our upcoming 'From stem cells to human development' meeting and expect to have more news on this in the next few weeks. This is not straightforward as conferences are more than a series of talks. They also provide the opportunity for spontaneous encounters that spark unexpected conversations, ideas, collaborations; for early career researchers to present posters and talk informally with each other as well as leaders in a field; for social interactions that result in new friendships as well as new science. It is these less obvious ingredients of a good conference that builds a field, supports the careers of junior colleagues and enhances scientific dialogue. How we replicate or replace these features is a challenge we need to take on. Nevertheless, the developmental biology community has always been innovative and we'd love to hear your thoughts on what can be done.
Anyway, I have a Zoom meeting scheduled and I can smell my banana bread cooking so let me finish by thanking you all – authors, reviewers and readers – for your continuing support of Development. Your suggestions and opinions are always welcome and I look forward to hearing from you, and one day seeing you again in person.