Our latest monthly trawl for developmental biology (and other cool) preprints. See last year's introductory post for background, and let us know if we missed anything
---
It all went very meta this month with Matthew Cobb's PeerJ preprint about a forgotten experiment in preprints from the 1960s. The story was highlighted in Science, a journal, Cobb explains, whose editor disparaged the initial preprint experiment in the 60s. Elsewhere, doubts were raised about last month's headline-making human embryo CRISPR paper, as highlighted on the Niche (which also highlighted Shoukhrat Mitalipov's response to the prepint).
And I have to share the start to an abstract from Javier Quilez and colleagues' preprint on what makes large sequencing projects successful:
"T47D_rep2 and b1913e6c1_51720e9cf were two Hi-C samples. They were born and processed at the same time, yet their fates were very different. The life of b1913e6c1_51720e9cf was simple and fruitful, while that of T47D_rep2 was full of accidents and sorrow…"
The preprints were hosted on bioRxiv, PeerJ  and arXiv. Use these links to get to the section you want:
| Stem cells, regeneration & disease modelling
| Imaging etc.
Developmental biology
| Patterning & signalling
Drosophila neural stem cells are polarized by their daughter cells. Nicolas Loyer, Jens Januschke

Generation, selection and transcriptomic profiling of human neuromesodermal and spinal cord progenitors in vitro. Laure Verrier, Lindsay Davidson, Marek Gierliński, Kate G. Storey

A population of adult satellite-like cells in Drosophila is maintained through a switch in RNA-isoforms. Hadi Boukhatmi, Sarah Bray
Programming of neural progenitors of the adult subependymal zone towards a glutamatergic identity by neurogenin2. Sophie Peron, Leo M. Miyakoshi, Monika S. Brill, Felipe Ortega, Marisa Karow, Sergio Gascon, Benedikt Berninger
The effect of Wnt signaling on the localization, molecular size and activity of the beta-catenin destruction complex in vivo. Kristina Schaefer, Shiping Zhang, Teresa Bonello, Clara Williams, Daniel McKay, Mark Peifer
The BMP2/4 ortholog Dpp functions as an inter-organ signal that regulates developmental timing in Drosophila. Linda Setiawan, Alexis L Woods, Iswar K Hariharan
The effect of sonic hedgehog on motor neuron positioning in the spinal cord during chicken embryo development. Ciqing Yang, Xiaoying Li, Qiuling Li, Qiong Li, Han Li, Bichao Zhang, Juntang Lin
ShhN-mediated activation of Smo in the absence of Ptch1/2 function. Catalina Casillas, Henk Roelink
Copb2 Is Essential For Embryogenesis And Hypomorphic Mutations Cause Human Microcephaly. Andrew DiStasio, Ashley Driver, Kristen Sund, Milene Donlin, Ranjith M. Muraleedharan, Shabnam Pooya, Beth Kline-Fath, Kenneth Kaufman, Cynthia Prows, Elizabeth Schorry, Biplab DasGupta, Rolf Stottmann
Ttc21b is required in Bergmann glia during postnatal cerebellar development. Ashley M. Driver, Christopher Shumrick, Rolf Stottmann

Protein phosphatase V ensures timely cell cycle remodeling during the mid-blastula transition in Drosophila. Boyang Liu, Hung-wei Sung, Ingo Gregor, Arno Müller, Joerg Grosshans
UNC-5 (UNC5) mediates neuronal outgrowth patterning in Caenorhabditis elegans by regulating UNC-40 (DCC) asymmetric localization. Gerard Limerick, Xia Tang, Won Suk Lee, Ahmed Mohamed, Aseel Al-Aamiri, William G. Wadsworth
Cdx4 regulates the onset of spinal cord neurogenesis. Piyush Joshi, Andrew J. Darr, Isaac Skromne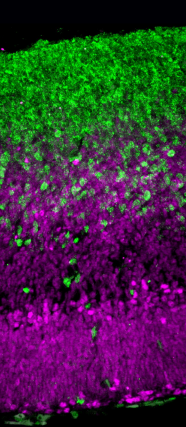 Minor spliceosome inactivation in the developing mouse cortex causes self-amplifying radial glial cell death and microcephaly. Marybeth Baumgartner, Anouk M. Olthof, Katery C. Hyatt, Christopher Lemoine, Kyle Drake, Nikita Sturrock, Nhut Nguyen, Sahar Al Seesi, Rahul N. Kanadia
PI3K regulates intraepithelial cell positioning through Rho GTP-ases in the developing neural tube. Blanca Torroba, Antonio Herrera, Anghara Menendez, Sebastian Pons
Embryonic lethality in mice lacking Trim59 due to impaired gastrulation development. Xiaomin Su, Chenglei Wu, Xiaoying Ye, Ming Zeng, Zhujun Zhang, Yongzhe Che, Yuan Zhang, Lin Liu, Yushuang Lin, Rongcun Yang
Time-resolved Interaction Proteomics of the Putative Scaffold Protein GIGANTEA in Arabidopsis thaliana. Johanna Krahmer, Greg Goralogia, Akane Kubota, Richard S. Johnson, Young Hun Song, Karen Halliday, Michael J. MacCoss, Thierry LeBihan, Takato Imaizumi, Andrew Millar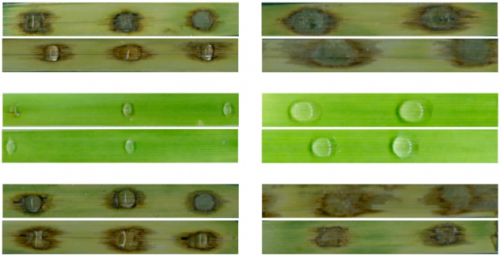 Cpk2, a catalytic subunit of cyclic AMP-PKA, regulates growth and pathogenesis in rice blast. Poonguzhali Selvaraj, Qing Shen, Yang Fan, Naweed I. Naqvi
| Morphogenesis & mechanics
Live imaging of heart tube development in mouse reveals alternating phases of cardiac differentiation and morphogenesis. Kenzo Ivanovitch, Susana Temino, Miguel Torres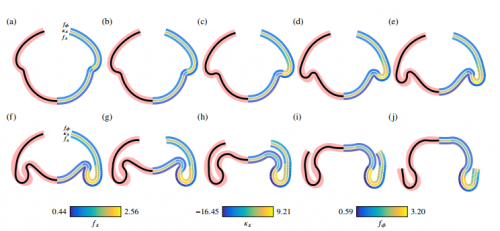 Modelling Volvox epithelial folding, from Haas, et al.'s preprint
Mechanics and Variability of Cell Sheet Folding in the Embryonic Inversion of Volvox. Pierre A. Haas, Stephanie S.M.H. Höhn, Aurelia R. Honerkamp-Smith, Julius B. Kirkegaard, Raymond E. Goldstein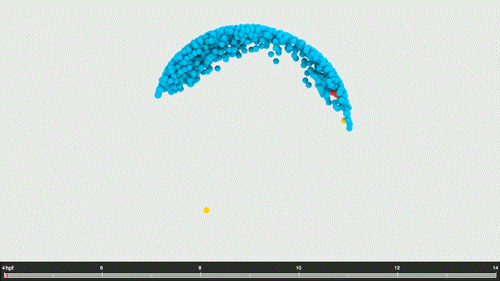 Pan-embryo cell dynamics of germlayer formation in zebrafish. Gopi Shah, Konstantin Thierbach, Benjamin Schmid, Anna Reade, Ingo Roeder, Nico Scherf, Jan Huisken
Asymmetric cell volume changes regulate epithelial morphogenesis in zebrafish Kupffer's vesicle. Agnik Dasgupta, Matthias Merkel, Andrew E. Jacob, Jonathan Edward Dawson, Jeffrey D. Amack, Lisa Manning
Decoupling the roles of cell shape and mechanical stress in orienting and cueing epithelial mitosis.Alexander Nestor-Bergmann, Georgina A Stooke-Vaughan, Georgina K Goddard, Tobias Starborg, liver E Jensen, Sarah Woolner
Bimodal Spindle Orientation Drives Tissue Regularity in a Proliferating Epithelium. Tara M. Finegan,Daxiang Na, Austin V. Skeeters, Nicole S. Dawney,Patrick W. Oakes, Alexander Fletcher, Dan T. Bergstralh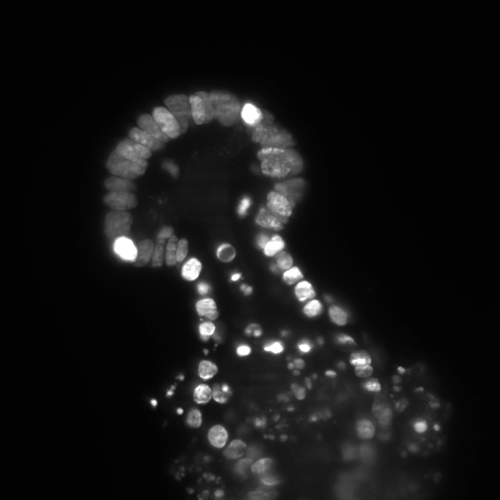 The actin cytoskeleton governs apical mitosis and daughter cell dispersion in intestinal epithelia. Kara L. McKinley, Nico Stuurman, Ophir D. Klein, Ron D. Vale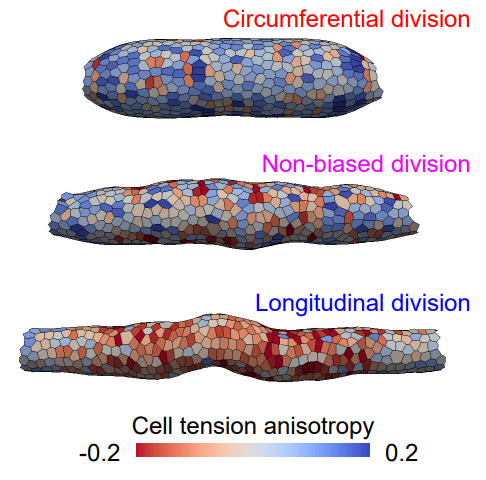 Anisotropic Cellular Mechanoresponse for Radial Size Maintenance of Developing Epithelial Tubes. Tsuyoshi Hirashima, Taiji Adachi
YAP and TAZ regulate adherens junction dynamics and endothelial cell distribution during vascular development. Filipa Neto, Alexandra Klaus-Bergmann, Yu-Ting Ong, Silvanus Alt, Anne-Clemence Vion, Anna Szymborska, Joana R. Carvalho, Irene Hollfinger, Eireen Bartels-Klein, Claudio A. Franco, Michael Potente, Holger Gerhardt
Neurexin and Neuroligin-based adhesion complexes drive axonal arborisation growth independent of synaptic activity. William D. Constance, Amrita Mukherjee, Yvette E. Fisher, Sinziana Pop, Eric Blanc, Yusuke Toyama, Darren W. Williams
The RacGAP βChimaerin is essential for cerebellar granule cell migration. Jason A. Estep, Wenny Wong, Yiu-Cheung E. Wong, Brian M. Loui, Martin M. Riccomagno
Functional limb muscle innervation prior to cholinergic transmitter specification during early metamorphosis in Xenopus. Francois M. Lambert, Laura Cardoit, Elric Courty, Marion Bougerol, Muriel Thoby-Brisson, John Simmers, Hervé Tostivint, Didier Le Ray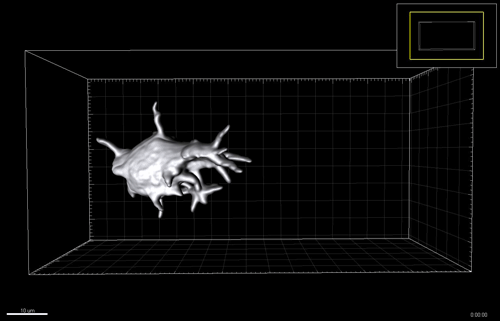 Chick cranial neural crest cells migrate by progressively refining the polarity of their protrusions. Miriam A Genuth, Christopher DC Allen, Takashi Mikawa, Orion Weiner
Distinct effects of tubulin isotype mutations on neurite growth in Caenorhabditis elegans. Chaogu Zheng, Margarete Diaz-Cuadros, Ken Nguyen, David H. Hall, Martin Chalfie
Clearance of senescent decidual cells by uterine natural killer cells drives endometrial remodeling during the window of implantation. Paul J. Brighton, Yojiro Maruyama, Katherine Fishwick, Pavle Vrljicak, Shreeya Tewary, Risa Fujihara, Joanne Muter, Emma S. Lucas, Taihei Yamada, Laura Woods, Raffaella Lucciola, Yie Hou Lee, Satoru Takeda, Sascha Ott, Myriam Hemberger, Siobhan Quenby, Jan J. Brosens
Flavonol rhamnosylation indirectly modifies the cell wall defects of RHAMNOSE BIOSYNTHESIS1 mutants by altering rhamnose flux. Adam Saffer, Vivian Irish
Dlic1 deletion impaired cerebellar development in mouse. Shanshan Kong, Wufan Tao
| Genes & genomes
Local and global chromatin interactions are altered by large genomic deletions associated with human brain development. Ying Zhang, Xianglong Zhang, Xiaowei Zhu, Carolin Purmann, Michael Haney, Thomas Ward, Jie Yao, Sherman Weissman, Alexander Urban
Nonparametric Bayesian inference of transcriptional branching and recombination identifies regulators of early human germ cell development. Christopher Andrew Penfold, Anastasiya Sybirna, John Reid, Yun Huang, Lorenz Wernisch, Zoubin Ghahramani, Murray Grant, M. Azim Surani
Epigenetic memory via concordant DNA methylation is inversely correlated to developmental potential of mammalian cells. Minseung Choi, Diane P Genereux, Jamie Goodson, Haneen Al-Azzawi, Shannon Q. Allain, Noah Simon, Stan Palasek, Carol B. Ware, Chris Cavanaugh, Daniel G. Miller, Winslow C. Johnson, Kevin D. Sinclair, Reinhard Stöger, Charles D. Laird
Transient Reduction of DNA Methylation at the Onset of Meiosis in Male Mice. Valeriya Gaysinskaya, Brendan F. Miller, Godfried W. van der Heijden, Kasper D. Hansen, Alex Bortvin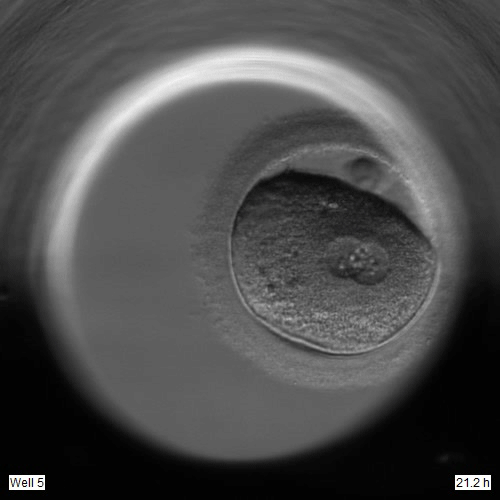 Tripolar mitosis drives the association between maternal genotypes of PLK4 and aneuploidy in human preimplantation embryos. Rajiv C. McCoy, Louise J. Newnham, Christian S. Ottolini, Eva R. Hoffmann, Katerina Chatzimeletiou, Omar E. Cornejo, Qiansheng Zhan, Nikica Zaninovic, Zev Rosenwaks, Dmitri A. Petrov, Zachary P. Demko, Styrmir Sigurjonsson, Alan H. Handyside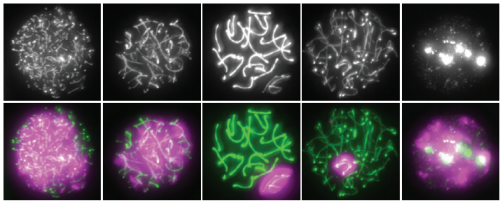 ketu mutant mice uncover an essential meiotic function for the ancient, putative RNA helicase YTHDC2. Devanshi Jain, M. Rhyan Puno,Kathryn V. Anderson, Scott Keeney
rahu is a mutant allele of Dnmt3c, encoding a DNA methyltransferase homolog required for meiosis and transposon repression in the mouse male germline. Devanshi Jain, Cem Meydan, Julian Lange, Corentin Claeys Bouuaert, Christopher E Mason, Kathryn V Anderson, Scott Keeney
Spatially varying cis-regulatory divergence in Drosophila embryos elucidates cis-regulatory logic. Peter A. Combs, Hunter B. Fraser
A non-catalytic role of TET3 promotes open chromatin and enhances global transcription. Christel Krueger, Julian R. Peat, Melanie A. Eckersley-Maslin, Timothy A. Hore, Hisham Mohammed, Simon R. Andrews, Wendy Dean, Wolf Reik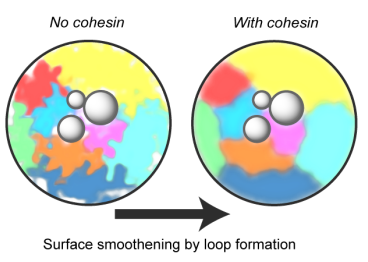 A Mechanism of Cohesin-Dependent Loop Extrusion Organizes Zygotic Genome Architecture. Johanna Gassler, Hugo B. Brandao, Maxim Imakaev, Ilya M. Flyamer, Sabrina Ladstatter, Wendy A. Bickmore, Jan-Michael Peters, Leonid A. Mirny, Kikue Tachibana-Konwalski
Cyclin G And The Polycomb Repressive Complexes PRC1 And PR-DUB Cooperate For Developmental Stability. Delphine Dardalhon-Cumenal, Jerome Deraze, Camille A. Dupont, Valerie Ribeiro, Anne Coleno-Costes, Juliette Pouch, Stephane Le Crom, Helene Thomassin-Bourrel, Vincent Debat, Neel B. Randsholt, Frederique Peronnet
Cftr Modulates Wnt/β-Catenin Signaling and Stem Cell Proliferation in Murine Intestine. Ashlee M. Strubberg, Jinghua Liu, Nancy M. Walker, Casey D. Stefanski, R. John MacLeod, Scott T. Magness, Lane L. Clarke
CTCF mediated genome architecture regulates the dosage of mitotically stable mono-allelic expression of autosomal genes. Keerthivasan Raanin Chandradoss, Kuljeet Singh Sandhu
Cryo-ET reveals nucleosome reorganization in condensed mitotic chromosomes in vivo. Shujun Cai, Chen Chen, Zhi Yang Tan, Jian Shi, Lu Gan
Maternal RNA-directed DNA methylation is required for seed development in Brassica rapa. Jeffrey Grover, Timmy Kendall, Abdul Baten, Graham J. King, Rebecca A. Mosher
Frequent paramutation-like features of natural epialleles in tomato. Quentin Gouil, David Baulcombe
Regulatory divergence of flowering time genes in the allopolyploid Brassica napus. Marc Jones, Nick Pullen, Rachel Wells, Martin Trick, Judith Irwin, Richard Morris
The roles of Conserved Domains in DEMETER-Mediated Active DNA Demethylation in planta. Changqing Zhang, Yu-Hung Hung, Xiang-Qian Zhang, Dapeng Zhang, Wenyan Xiao, Lakshminarayan M. Iyer, L. Aravind, Jin Hoe Huh, Tzung-Fu Hsieh
Ubiquitin-related genes are differentially expressed in isogenic lines contrasting for pericarp cell size and grain weight in hexaploid wheat. Jemima Brinton, James Simmonds, Cristobal Uauy
The genetic architecture of the network underlying flowering time variation in Arabidopsis thaliana. Eriko Sasaki, Florian Frommlet, Magnus Nordborg
Somatic developmental defects in dmrad51/spnA mutant show low temperature sensitivity with enhanced genomic damages and cell death. Chaitali Khan, Sonia Muliyil,Champakali Ayyub, Basuthkar J. Rao
Induction of X-chromosome Inactivation by the Histone Demethylase SMCX/KDM5C. Srimonta Gayen, Emily Maclary, Yumie Murata-Nakamura, Christina N. Vallianatos, Robert S. Porter, Patricia M. Garay, Shigeki Iwase, Sundeep Kalantry
Incomplete MyoD-induced transdifferentiation is associated with chromatin remodeling deficiencies. Dinesh Manandhar, Lingyun Song, Ami Kabadi, Jennifer Kwon, Lee Edsall, Melanie Ehrlich, Koji Tsumagari, Charlie Gersbach, Gregory Crawford, Raluca Gordan
Heterogeneity and Intrinsic Variation in Spatial Genome Organization. Elizabeth Finn, Gianluca Pegoraro, Hugo B. Brandao, Anne-Laure Valton, Marlies E. Oomen, Job Dekker, Leonid Mirny, Tom Misteli
Assessing eRNAs associated with a cytokine-sensing mammary super-enhancer. Chaochen Wang, Tyler Kuhns, Christian Reinbold, Michaela Willi, Lothar Hennighausen
Mitotic chromosomes fold by condensin-dependent helical winding of chromatin loop arrays. Johan H. Gibcus, Kumiko Samejima, Anton Goloborodko, Itaru Samejima, Natalia Naumova, Masato Kanemaki, Linfeng Xie, James R. Paulson, William C. Earnshaw, Leonid A. Mirny, Job Dekker
Inbred or Outbred? Genetic diversity in laboratory rodent colonies. Thomas D. Brekke, Katherine A. Steele, John F. Mulley
| Stem cells, regeneration & disease modelling
Inter-homologue repair in fertilized human eggs? Dieter Egli, Michael Zuccaro, Michal Kosicki, George Church, Allan Bradley, Maria Jasin
Committed hemopoietic progenitors, not stem cells, are the principal responders to Hox gene transduction. Harvey Lim, Salima Janmohamed, Patricia Benveniste, Robert Herrington, Mary Barbara, Catherine Frelin, Deborah Hyam, Christopher Paige, Juan-Carlos Zuniga-Pflucker, Carol Stocking, Jana Krosl, Guy Sauvageau, Norman Iscove
BMP signalling is critical for maintaining homeostasis of hair follicles and intestine in adult mice. Aditi Nag, Pallavi Nigam, Abhishek L. Narayanan, Megha Kumar, Ritika Ghosal, Jonaki Sen, Amitabha Bandyopadhyay
Accelerated human liver progenitor generation from pluripotent stem cells by inhibiting formation of unwanted lineages. Lay Teng Ang, Antson Tan, Matias Ilmari Autio, Joanne Su-hua Goh, Siew Hua Choo, Kian Leong Lee, Bangfen Pan, Jianmin Tan, Jane Jia Hui Lee, Isabelle Kai Xin Yeo, Chloe Jin Yee Wong, Jen Jen Lum, Chet Hong Loh, Christina Ying Yan Lim, Jueween Ling Li Oh, Cheryl Pei Lynn Chia, Angela Chen, Qing Feng Chen, Irving Weissman, Kyle M. Loh, Bing Lim
Transgene-free hematopoietic stem and progenitor cells from human induced pluripotent stem cells. Laurence Guyonneau-Harmand, Bruno L'Homme, Brigitte Birebent, Christophe Desterke, Nathalie Chevallier, Loic Garcon, Helene Lapillonne, Marc Benderitter, Francois Delhommeau, Thierry Jaffredo, Alain Chapel, Luc Douay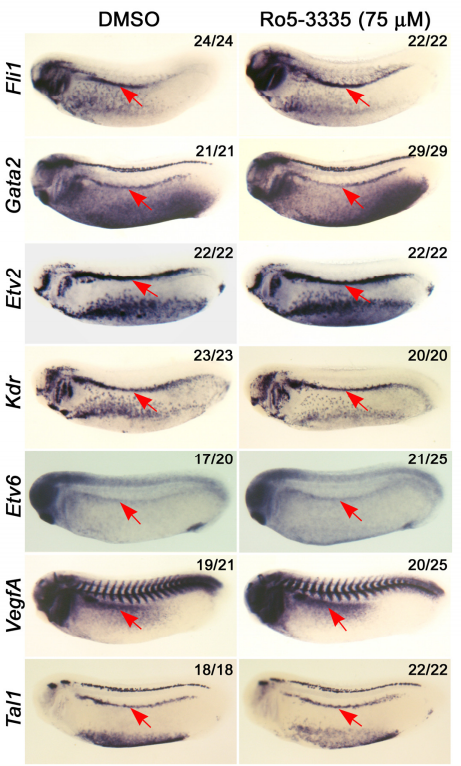 CBFβ initiates the hematopoietic stem cell program without obligatory binding to RUNX. Aldo Ciau-Uitz, Philip Pinheiro, Arif Kirmizitas, Claire Fernandez, Roger Patient
Single-cell RNA-Sequencing uncovers transcriptional states and fate decisions in haematopoiesis. Emmanouil I Athanasiadis, Jan Botthof, Helena Andres, Lauren Ferreira, Pietro Lio, Ana Cvejic
Assessment of clonal kinetics reveals multiple trajectories of dendritic cell development. Dawn Lin, Andrey Kan, Jerry Gao, Edmund Crampin, Philip D. Hodgkin, Shalin H. Naik
Regulation of mesenchymal stem cell function by TGFβ-1 on mast cell extracellular vesicles — role of endosomal retention. Yanan Yin, Ganesh Vilas Shelke, Su Chul Jang, Cecilia Lasser, Stefan Wennmalm, Hans Jurgen Hoffmann, Jonas Nilsson, Li Li, Yong Song Gho, Jan Lotvall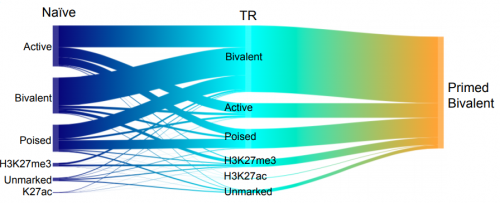 Epigenomic and 3D genome architecture in naïve and primed human embryonic stem cell states. Stephanie Battle, Naresh Doni Jayavelu, Robert N. Azad, Jennifer Hesson, Faria N. Ahmed, Joseph A. Zoller, Julie Mathieu, Hannele Ruohola-Baker, Carol B. Ware, Raymond Hawkins
Resolution of Reprogramming Transition States by Single Cell RNA-Sequencing. Lin Guo, Xiaoshan Wang, Mingwei Gao, Lihui Lin, Junqi Kuang, Yuanbang Mai, Fang Wu, He Liu, Jiaqi Yang, Shilong Chu, Hong Song, Yujian Liu, Jiadong Liu, Jinyong Wang, Guangjin Pan, Andrew P. Hutchins, Jing Liu, Jiekai Chen, Duanqing Pei
Delayed activation of the DNA replication licensing system in Lgr5(+) intestinal stem cells. Thomas Carroll, Ian Newton, Julian J. Blow, Inke Nathke
Expression of lamina proteins Lamin Dm0 and Kugelkern suppresses stem cell proliferation. Roman Petrovsky, Joerg Grosshans
BCL-3 enhances β-catenin signalling in colorectal tumour cells promoting a cancer stem cell phenotype. Danny N. Legge, Alex P. Shephard, Tracey J. Collard, Alexander Greenhough, Adam C. Chambers, Richard W. Clarkson, Christos Paraskeva, Ann C. Williams
Acquisition of cell migration defines NK cell differentiation from hematopoietic stem cell precursors. Barclay J. Lee, Emily M. Mace
Induction of differentiation and metabolic reprogramming in human hepatoma cells by adult human serum. Rineke H. Steenbergen, Martin Oti, Rob ter Horst, Wilson Tat, Chris Neufeldt, Alexandr Belovodskiy, Tiing Tiing Chua, Woo Jung Cho, Michael Joyce, Bas E. Dutilh, D. Lorne Tyrrell
On the numbers and division rates of stem cells in human tissues. Augusto Gonzalez
Activating the regenerative potential of Müller glia cells in a regeneration-deficient retina. Katharina Lust, Joachim Wittbrodt
Inhibition of granulocyte ROS production by opioids prevents regeneration. Elodie Labit, Lise Rabiller, Christophe Guissard, Mireille Andre, Christine Rampon, Corinne Barreau, Beatrice Cousin, Audrey Carriere, Margaux Raffin, Gilles Mithieux, Mohamad Ala Eddine, Bernard Pipy, Anne Lorsignol, Sophie Vriz, Cecile Dromard, Louis Casteilla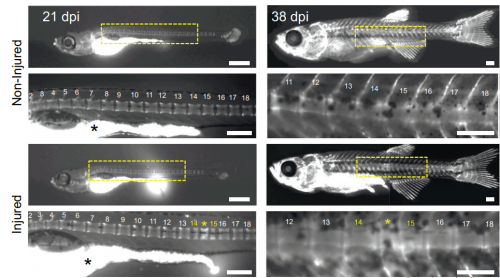 Wilms Tumor 1b defines a wound-specific sheath cell subpopulation associated with notochord repair. Juan Carlos Lopez-Baez, Zhiqiang Zeng, Witold Rybski, Leonie F. A. Huitema, Alessandro Brombin, Rodney M. Dale, Koichi Kawakami, Christoph Englert, Stefan Schulte-Merker, Nicholas D. Hastie, E. Elizabeth Patton
Loss of lrrk2 impairs dopamine catabolism, cell proliferation, and neuronal regeneration in the zebrafish brain. Stefano Suzzi, Reiner Ahrendt, Stefan Hans, Svetlana A. Semenova, Saygin Bilican, Shady Sayed, Sylke Winkler, Sandra Spiess, Jan Kaslin, Pertti Panula, Michael Brand
Replication of early and recent Zika virus isolates throughout mouse brain development. Amy B. Rosenfeld, David J. Doobin, Audrey L. Warren, Vincent R. Racaniello, Richard B. Vallee
Human macrophages survive and adopt activated genotypes in living zebrafish. Colin D. Paul, Alexus Devine, Kevin Bishop, Qing Xu, Kathryn M. Daly, Chaunte Lewis, Daniel S. Green, Jack R. Staunton, Swati Choksi, Zheng-Gang Liu, Raman Sood, Kandice Tanner
A transgenic zebrafish model for the in vivo study of the blood and choroid plexus brain barriers using claudin 5. Lisanne van Leeuwen, Robert Evans, Kin Ki Jim, Theo Verboom, Xiaoming Fang, Aleksandra Bojarczuk, Jarema Malicki, Simon Johnston, Astrid van der Sar
A Zebrafish Model For Ocular Tuberculosis. Kevin Takaki, Lalita Ramakrishnan, Soumyava Basu
Whole exome sequencing of ENU-induced thrombosis modifier mutations in the mouse. Kärt Tomberg, Randal Westrick, Emilee Kotnik, David Siemieniak, Guojing Zhu, Thomas Saunders, Audrey Cleuren, VDavid Ginsburg
Asleep at the Wheel: Forward Genetic ENU Mutagenesis Screen for Mouse Models of Chronic Fatigue Identifies a Mutation in Slc2a4 (GLUT4). Marleen H. M. de Groot, Carlos M. Castorena, Vivek Kumar, Jennifer A. Mohawk, Newaz I. Ahmed, Joseph S. Takahashi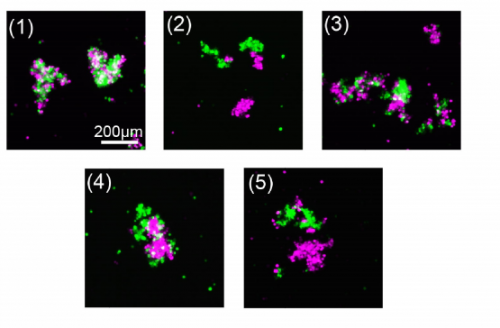 Abnormal cell sorting underlies the unique X-linked inheritance of PCDH19 Epilepsy. Daniel Pederick, Kay Richards, Sandra Piltz, Simone Mandelstam, Russell Dale, Ingrid Scheffer, Jozef Gecz, Steve Petrou, James Hughes, Paul Thomas
Post-transcriptional remodelling is temporally deregulated during motor neurogenesis in human ALS models. Raphaelle Luisier, Giulia E. Tyzack, Claire E. Hall, Jernej Ule, Nicholas M. Luscombe, Rickie Patani
A Caenorhabditis elegans model of adenylosuccinate lyase deficiency reveals neuromuscular and reproductive phenotypes of distinct etiology. Adam R. Fenton, Haley N. Janowitz, Melanie R. McReynolds, Wenqing Wang, Wendy Hanna-Rose
Whole chromosome loss in tetraploid cells confers tumorigenic potential in a mouse allograft model. Rozario Thomas, Daniel H. Marks, Yvette Chin, Robert Benezra
Zinc detoxification: a functional genomics and transcriptomics analysis in Drosophila melanogaster cultured cells. Stephanie Mohr, Kirstin Rudd, Yanhui Hu, Wei Roc Song, Quentin Gilly, Michael Buckner, Benjamin E. Housden, Colleen Kelley, Jonathan Zirin, Rong Tao, Gabriel Amador, Katarzyna Sierzputowska, Aram Comjean, Norbert Perrimon
Expanding primary cells from mucoepidermoid and other salivary gland neoplasms for genetic and chemosensitivity testing. Ahmad M. Alamri, Xuefeng Liu, Jan K. Blancato, Bassem R. Haddad, Weisheng Wang, Xiaogang Zhong, Sujata Choudhary, Ewa Krawczyk, Bhaskar V. Kallakury, Bruce J. Davidson, Priscilla A. Furth
Monsters in the uterus: A parthenogenetic quasi-program causes teratoma-like tumors during aging in wild-type C. elegans. Hongyuan Wang, Yuan Zhao, Marina Ezcurra, Ann Gilliat, Josephine Hellberg, Alexandre Benedetto, Trin Athigapanich, Johannes Girstmair, Max Telford, Zhizhou Zhang, David Gems
Mitochondrial sirtuins sir-2.2 and sir-2.3 regulate lifespan in C. elegans. Sarah M. Chang, Melanie R. McReynolds,Wendy Hanna-Rose
Global accumulation of circRNAs during aging in Caenorhabditis elegans. Mariela Cortés-López, Matthew Gruner, Daphne A. Cooper, Hannah N. Gruner, Alexandru-Ioan Voda, Alexander van der Linden, Pedro Miura
Evo-devo & evo
Insulin resistance in cavefish as an adaptation to a nutrient-limited environment. Ariel Aspiras, Misty Riddle, Karin Gaudenz, Robert Peuss, Jenny Sung, Brian Martineau, Megan Peavey, Andrew Box, Julius A. Tabin, Suzanne McGaugh, Richard Borowsky, Clifford J. Tabin, Nicolas Rohner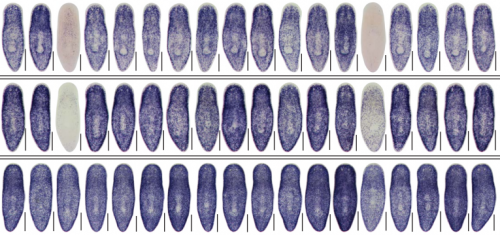 Cellular, ultrastructural and molecular analyses of epidermal cell development in the planarian Schmidtea mediterranea. Li-Chun Cheng, Kimberly C. Tu, Chris W. Seidel, Sofia M. C. Robb, Fengli Guo, Alejandro Sánchez Alvarado
Differences in the genetic control of early egg development and reproduction between C. elegans and its parthenogenetic relative D. coronatus. Christopher Kraus, Philipp H. Schiffer, Hiroshi Kagoshima, Hideaki Hiraki, Theresa Vogt, Michael Kroiher, Yuji Kohara, Einhard Schierenberg
Dramatic evolution of body length due to post-embryonic changes in cell size in a newly discovered close relative of C. elegans. Gavin C. Woodruff, Patrick C. Phillips, Natsumi Kanzaki
Insights into regeneration from the genome, transcriptome and metagenome analysis of Eisenia fetida. Aksheev Bhambri, Neeraj Dhaunta, Surendra Singh Patel, Mitali Hardikar, Nagesh Srikakulam, Shruti Shridhar, Shamsudheen Vellarikkal, Hemant Suryawanshi, Rajesh Pandey, Rijith Jayarajan, Ankit Verma, Vikram Kumar, Abhishek Bhatt, Pradeep Gautam, Manish Rai, Jameel Ahmed Khan, Bastian Fromm, Kevin J. Peterson, Vinod Scaria, Sridhar Sivasubbu, Beena Pillai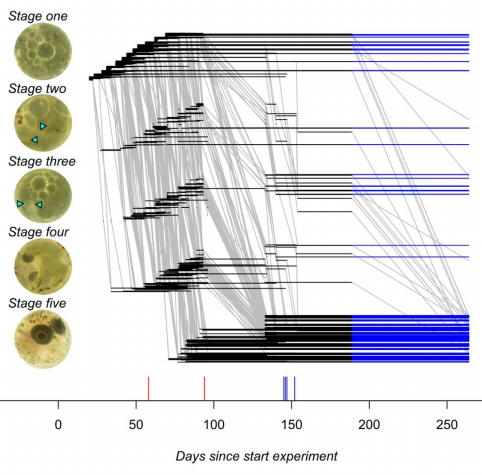 Desiccation plasticity and diapause in the Argentinian pearlfish Austrolebias bellottii. Tom Van Dooren, Irma Varela-Lasheras
Maternal X chromosome upregulation in both sexes initiates dosage compensation evolution. Aline Muyle, Niklaus Zemp, Cecile Fruchard, Radim Cegan, Jan Vrana, Clothilde Deschamps, Raquel Tavares, Franck Picard, Roman Hobza, Alex Widmer, Gabriel Marais
Natural variation at FLOWERING LOCUS T2 mediates local adaptation in a key life history trait in European aspen. Jing Wang, Jihua Ding, Biyue Tan, Kathryn M. Robinson, Ingrid H. Michelson, Anna Johansson, Björn Nystedt, Douglas G. Scofield, Ove Nilsson, Stefan Jansson, Nathaniel R. Street, Pär K. Ingvarsson
Hemimetabolous genomes reveal molecular basis of termite eusociality. Mark C. Harrison, Evelien Jongepier, Hugh M. Robertson, Nicolas Arning, Tristan Bitard-Feildel, Hsu Chao, Christopher P. Childers, Huyen Dinh, Harshavardhan Doddapaneni, Shannon Dugan, Johannes Gowin, Carolin Greiner, Yi Han, Haofu Hu, Daniel S. T. Hughes, Ann-Kathrin Huylmans, Carsten Kemena, Lukas P. M. Kremer, Sandra L. Lee, Alberto Lopez-Ezquerra, Ludovic Mallet, Jose M. Monroy-Kuhn, Annabell Moser, Shwetha C. Murali, Donna M. Muzny, Saria Otani, Maria-Dolors Piulachs, Monica Poelchau, Jiaxin Qu, Florentine Schaub, Ayako Wada-Katsumata, Kim C. Worley, Qiaolin Xie, Guillem Ylla, Michael Poulsen, Richard A. Gibbs, Coby Schal, Stephen Richards, Xavier Belles, Judith Korb, Erich Bornberg-Bauer
Comprehensive phylogenomic analyses resolve cnidarian relationships and the origins of key organismal traits. Ehsan Kayal, Bentlage Bastian, M Sabrina Pankey, Aki Ohdera, Monica Medina, David C Plachetzki​, Allen Collins, Joseph F Ryan
Gene markers for exon capture and phylogenomics in ray-finned fishes. Jiamei Jiang, Hao Yuan, Xin Zheng, Qian Wang, Ting Kuang, Jingyan Li, Junning Liu, Shuli Song, Weicai Wang, Fangyaun Cheng, Hongjie Li, Junman Huang, Chenhong Li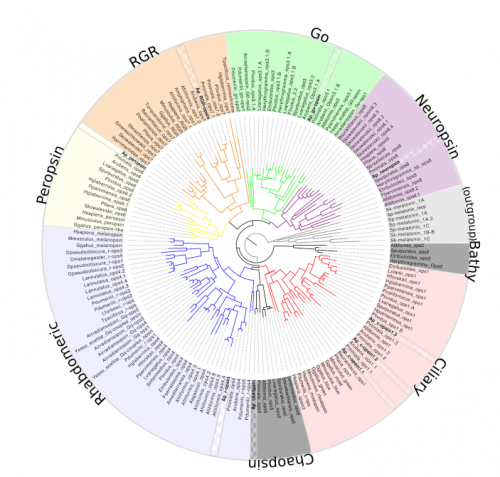 The crowns have eyes: Multiple opsins found in the eyes of the Crown-of-Thorns Starfish Acanthaster planci. Elijah K. Lowe, Anders Garm, Esther Ullrich-Luter, Maria Ina Arnone
EVOLUTIONARY ANALYSIS OF CANDIDATE NON-CODING ELEMENTS REGULATING NEURODEVELOPMENTAL GENES IN VERTEBRATES. Francisco J. Novo
Gene expression drives the evolution of dominance. Christian D. Huber, Arun Durvasula, Angela M. Hancock, Kirk E. Lohmueller
On somatic constraints in the evolution of multicellularity. Andrii Rozhok, James DeGregori
Towards physical principles of biological evolution. Mikhail I Katsnelson, Yuri I. Wolf, Eugene V. Koonin
Cell biology
Size control in mammalian cells involves modulation of both growth rate and cell cycle duration. Clotilde Cadart, Sylvain Monnier, Jacopo Grilli, Rafaele Attia, Emmanuel Terriac, Buzz Baum, Marco Cosentino-Lagomarsino, Matthieu Piel
Positive Feedback Between Contractile Ring Myosin and Ring-Directed Cortical Flow Drives Cytokinesis. Renat Khaliullin, Rebecca Green, Linda Shi, Michael Berns, J. Sebastian Gomez-Cavazos, Arshad Desai, Karen Oegema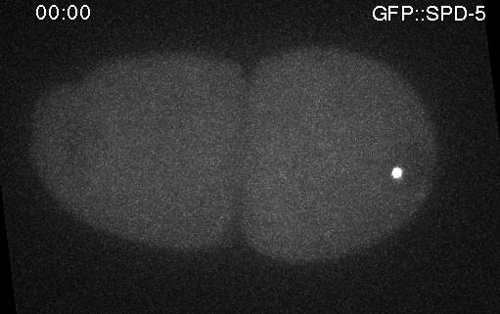 Phosphatase PP2A and microtubule pulling forces disassemble centrosomes during mitotic exit. Stephen J. Enos, Martin Dressler, Beatriz Ferreira Gomes, Anthony A. Hyman, Jeffrey B. Woodruff
Kif2 microtubule depolymerase is required for unequal cell division and localizes to a subdomain of cortical endoplasmic reticulum. Vlad Costache, Celine Hebras, Gerard Pruliere, Lydia Besnardeau, Margaux Failla, Richard R. Copley, David Burgess, Janet Chenevert, Alex McDougall
Rapid degradation and 3D CLEM of condensin reveal chromatin compaction uncoupled from chromosome architecture in mitosis. Kumiko Samejima, Daniel G. Booth, Hiromi Ogawa, James R. Paulson, Linfeng Xie, Cara A. Watson, Melpomeni Platani, Masato T. Kanemaki, William C. Earnshaw
Spindle asymmetry drives non-Mendelian chromosome segregation. Takashi Akera, Lukáš Chmátal, Emily Trimm, Karren Yang, Chanat Aonbangkhen, David M. Chenoweth, Carsten Janke, Richard M. Schultz, Michael A. Lampson
Kinesin-6 KIF20B is required for efficient cytokinetic furrowing and timely abscission in human cells. Kerstin M Janisch, Katrina C McNeely, Joseph M Dardick, Samuel H Lim, Noelle D Dwyer
Conformational states during vinculin unlocking differentially regulate focal adhesion properties. Dror Shlomo Chorev, Tova Volberg, Ariel Livne, Miriam Eisenstein, Bruno Martins, Zvi Kam, Brigitte Jockusch, Ohad Medalia, Michal Sharon, Benjamin Geiger.
The PtdIns3P-binding protein Phafin2 escorts macropinosomes through the cortical actin cytoskeleton. Kay Oliver Schink, Kia Wee Tan, Helene Spangenberg, Domenica Martorana, Marte Sneeggen, Coen Campsteijn, Camilla Raiborg, Harald Stenmark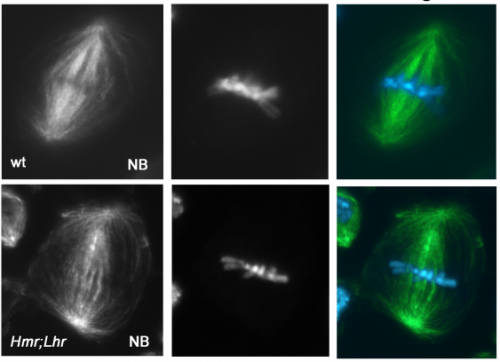 Lhr and Hmr are required for sister chromatid detachment during anaphase but not for centromere function. Jacob A. Blum, Silvia Bonaccorsi, Marta Marzullo, Valeria Palumbo, Yukiko Yamashita, Daniel Barbash, Maurizio Gatti
Systematic analysis of atx-2 suppressors reveals a novel regulator of PAR-5/14-3-3sigma function during mitosis in Caenorhabditis elegans. Megan M. Gnazzo, Alex R. Villarreal, Ahna R. Skop
Microtubule dynamics regulates mitochondrial fission. Kritika Mehta, Manjyot Kaur Chug, Siddharth Jhunjhunwala, Vaishnavi Ananthanarayanan
TRIP6 inhibits the Hippo signaling pathway in response to tension at adherens junctions. Shubham Dutta, Sebastian Mana-Capelli, Murugan Paramasivam, Ishani Dasgupta, Heather Cirka, Kris Billiar, Dannel McCollum
The contributions of the actin machinery to endocytic membrane bending and vesicle formation. Andrea Picco,Wanda Kukulski, Hetty E. Manenschijn, Tanja Specht, John A. G. Briggs, Marko Kaksonen
Modelling
Memory effects in gene regulatory networks reveal key properties of dynamical spatial patterning. Edgar Herrera-Delgado, Ruben Perez-Carrasco, James Briscoe, Peter Sollich

A Rho-GTPase based model explains spontaneous collective migration of neural crest cell clusters. Brian Merchant, Leah Edelstein-Keshet, James Feng
Spontaneous Chiral Symmetry Breaking in Planar Polarized Epithelia. Jeremy Hadidjojo, David K. Lubensky
The Role of Criticality of Gene Regulatory Networks in Morphogenesis. Hyobin Kim, Hiroki Sayama
SOMSC: Self-Organization-Map for High-Dimensional Single-Cell Data of Cellular States and Their Transitions. Tao Peng, Qing Nie
Compartmental and spatial rule-based modeling with Virtual Cell (VCell). Mikhail L. Blinov, James C. Schaff, Dan Vasilescu, Ion I. Moraru, Judy E. Bloom, Leslie M. Loew
Tools & resources
| Imaging etc.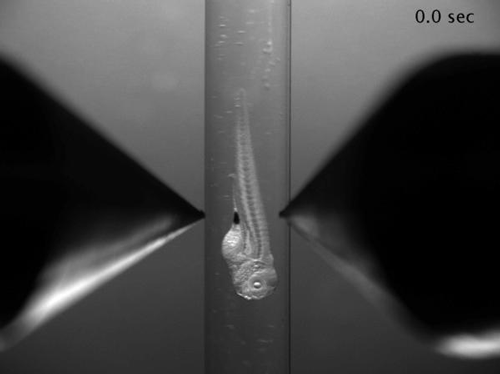 Dynamic, non-contact 3D sample rotation for microscopy. Frederic Berndt, Gopi Shah, Jan Brugues, Jan Huisken

Mechanical mapping of spinal cord development and repair in living zebrafish larvae using Brillouin microscopy. Raimund Schlüßler, Stephanie Möllmert, Shada Abuhattum, Conrad Möckel, Conrad Zimmermann, Jürgen Czarske, Jochen Guck
A scheme for 3-dimensional morphological reconstruction and force inference in the early C. elegans embryo. Muzhi Xu, Yicong Wu, Hari Shroff, Min Wu, Madhav Mani
Spatial protein analysis in developing tissues: a sampling-based image processing approach. Karolis Leonavicius, Christophe Royer, Antonio M. A. Miranda, Richard Tyser, Annemarie Kip, Shankar Srinivas
Structural and functional diversity of a dense sample of retinal ganglion cells. J. Alexander Bae, Shang Mu, Jinseop S. Kim, Nicholas L. Turner, Ignacio Tartavull, Nico Kemnitz, Chris S. Jordan, Alex D. Norton, William M. Silversmith, Rachel Prentki, Marissa Sorek, Celia David, Devon L. Jones, Doug Bland, Amy L. R. Sterling, Jungman Park, Kevin L. Briggman, H. Sebastian Seung, the EyeWirers
Leaf-GP: An Open and Automated Software Application for Measuring Growth Phenotypes for Arabidopsis and Wheat. Ji Zhou, Christopher Applegate, Albor Dobon Alonso, Daniel Reynolds, Simon Orford, Michal Mackiewicz, Simon Griffiths, Steven Penfield, Nick Pullen
An ensemble learning approach to auto-annotation for whole-brain C. elegans imaging. Stephen Wu, Yu Toyoshima, Moon Sun Jang, Manami Kanamori, Takayuki Teramoto, Yuishi Iwasaki, Takeshi Ishihara, Yuichi Iino, Ryo Yoshida
Labeling RNAs in live cells using malachite green aptamer scaffolds as fluorescent probes. Venkata Siddartha Yerramilli, Kyung Hyuk Kim
OptoGap: an optogenetics-enabled assay for quantification of cell-cell coupling in multicellular cardiac tissue. Jinzhu Yu, Patrick M. Boyle, Aleksandra Klimas, John C. Williams, Natalia A. Trayanova, Emilia Entcheva
X10 Expansion Microscopy Enables 25 nm Resolution on Conventional Microscopes. Sven Truckenbrodt, Manuel Maidorn, Dagmar Crzan, Hanna Wildhagen, Selda Kabatas, Silvio O. Rizzoli
3D Single-Molecule Super-Resolution Microscopy With A Tilted Light Sheet. Anna-Karin Gustavsson, Petar N. Petrov, Maurice Y. Lee, Yoav Shechtman, W. E. Moerner
Single-shot super-resolution total internal reflection fluorescence microscopy. Min Guo, Panagiotis Chandris, John Paul Giannini, Adam J. Trexler, Robert Fischer, Jiji Chen, Harshad D. Vishwasrao, Ivan Rey-Suarez, Yicong Wu, Clare M. Waterman, George H. Patterson, Arpita Upadhyaya, Justin Taraska, Hari Shroff
Intra-voxel incoherent motion magnetic resonance imaging of the living human fetus: the technique and within-subject reproducibility. Andras Jakab, Ruth Tuura, Raimund Kottke, Christian Kellenberger, Ianina Scheer
Ultra-fast super-resolution imaging of biomolecular mobility in tissues. Helen Miller, Jason Cosgrove, Adam J. M. Wollman, Peter J. O'Toole, Mark Coles, Mark C. Leake
A dual-mode mobile phone microscope using the onboard camera flash and ambient light. Antony Orth, Emma R Wilson, Jeremy Thompson, Brant C Gibson
Fast and Powerful Genome Wide Association Analysis of Dense Genetic Data with High Dimensional Imaging Phenotypes. Habib Ganjgahi, Anderson M. Winkler, David C. Glahn, John Blangero, Brian Donohue, Peter Kochunov, Thomas E. Nichols
Systematic analysis of cell phenotypes and cellular social networks in tissues using the histology topography cytometry analysis toolbox (histoCAT). Denis Schapiro, Hartland Warren Jackson, Swetha Raghuraman, Vito Riccardo Tomaso Zanotelli, Jana R Fischer, Daniel Schulz, Charlotte Giesen, Raul Catena,Zsuzsanna Varga, Bernd Bodenmiller
| Genome tools
Deeper sequencing at unexpected CRISPR/Cas9 off-target sites in vivo : A response to Editas, Intellia, Beacon, ToolGen and others. Kellie A. Schaefer, Wen-Hsuan Wu, Benjamin W. Darbro, Diana F. Colgan, Stephen H. Tsang, Alexander G. Bassuk, Vinit B. Mahajan
Inhibition of p53 improves CRISPR/Cas-mediated precision genome editing. Emma Haapaniemi, Sandeep K. Botla, Jenna Persson, Bernhard Schmierer, Jussi Taipale
The effect of sequence mismatches on binding affinity and endonuclease activity are decoupled throughout the Cas9 binding site. Liyang Zhang, Hans Tomas Rube, Harmen J. Bussemaker, Miles A. Pufall
NmeCas9 is an intrinsically high-fidelity genome editing platform. Nadia Amrani, Xin D. Gao, Pengpeng Liu, Ankit Gupta, Alireza Edraki, Raed Ibraheim, Kanae E. Sasaki, Lihua Julie Zhu, Scot A. Wolfe, Erik J. Sontheimer

Design and specificity of long ssDNA donors for CRISPR-based knock-in. Han Li, Kyle A. Beckman, Veronica Pessino, Bo Huang, Jonathan S. Weissman, Manuel D. Leonetti
An improved ATAC-seq protocol reduces background and enables interrogation of frozen tissues. M. Ryan Corces, Alexandro E. Trevino, Emily G. Hamilton, Peyton G. Greenside, Nicholas A. Sinnott-Armstrong, Sam Vesuna, Ansuman T. Satpathy, Adam J. Rubin, Kathleen S. Montine, Beijing Wu, Arwa Kathiria, Seung Woo Cho, Maxwell R. Mumbach, Ava C. Carter, Maya Kasowski, Lisa A. Orloff, Viviana I. Risca, Anshul Kundaje, Paul A. Khavari, Thomas J. Montine, William J. Greenleaf, Howard Y. Chang
High resolution annotation of Zebrafish transcriptome using long-read sequencing. German Nudelman, Antonio Frasca, Brandon Kent, Kirsten Edepli-Sadler, Stuart C. Sealfon, Martin J. Walsh, Elena Zaslavsky
Transcriptomes of major renal collecting-duct cell types in mouse identified by single-cell RNA-Seq. Lihe Chen, Jae Wook Lee, Chung-Lin Chou, Anilkumar Nair, Maria Agustina Battistone, Teodor Paunescu, Maria Mekulova, Sylvie Breton, Jill W. Verlander, Susan Wall, Dennis Brown, Maurice B. Burg, Mark A. Knepper.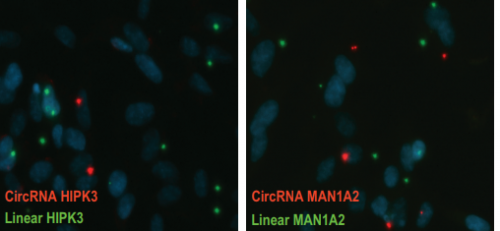 High throughput expression profiling and in situ screening of circular RNAs in tissues. Ammar Zaghlool,Adam Ameur, Chenglin Wu, Jakub Westholm, Adnan Niazi, Manimozhi Manivannan, Kelli Bramlett, Mats Nilsson, Lars Feuk
Scanpy for analysis of large-scale single-cell gene expression data. F. Alexander Wolf, Philipp Angerer, Fabian J. Theis
Advanced whole genome sequencing and analysis of fetal genomes from amniotic fluid. Qing Mao, Robert Chin, Weiwei Xie, Yuqing Deng, Huixin Xu, Rebecca Yu Zhang, Quan Shi, Erin E. Peters, Natali Gulbahce, Zhenyu Li, Fang Chen, Radoje Drmanac, Brock A. Peters
Active ribosome profiling with RiboLace. Massimiliano Clamer, Toma Tebaldi, Fabio Lauria, Paola Bernabo, Rodolfo F. Gomez-Biagi, Elena Perenthaler, Daniele Gubert, Laura Pasquardini, Graziano Guella, Ewout J. N. Groen, Thomas H. Gillingwater, Alessandro Quattrone, Gabriella Viero
Tagmentation-Based Mapping (TagMap) of Mobile DNA Genomic Insertion Sites. David L. Stern
A Large-Scale Binding and Functional Map of Human RNA Binding Proteins. Eric L Van Nostrand, Peter Freese, Gabriel A Pratt, Xiaofeng Wang, Xintao Wei, Steven M Blue, Daniel Dominguez, Neal A L Cody, Sara Olson, Balaji Sundararaman, Rui Xiao, Lijun Zhan, Cassandra Bazile, Louis Philip Benoit Bouvrette, Jiayu Chen, Michael O Duff, Keri Garcia, Chelsea Gelboin-Burkhart, Abigail Hochman, Nicole J Lambert, Hairi Li, Thai B Nguyen, Tsultrim Palden, Ines Rabano, Shashank Sathe, Rebecca Stanton, Ashley L Louie, Stefan Aigner, Julie Bergalet, Bing Zhou, Amanda Su, Ruth Wang, Brian A Yee, Xiang-Dong Fu, Eric Lecuyer, Christopher B Burge, Brenton Graveley, Gene W Yeo
Detection and removal of barcode swapping in single-cell RNA-seq data. Jonathan A. Griffiths, Aaron T. L. Lun, Arianne C. Richard, Karsten Bach, John C. Marioni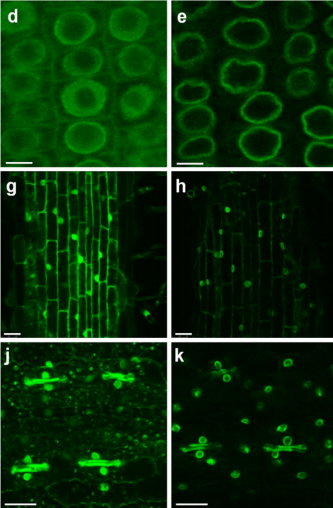 Nuclear transcriptomes at high resolution using retooled INTACT. Mauricio A. Reynoso, Germain C. Pauluzzi, Kaisa Kajala, Sean Cabanlit, Joel Velasco, Jeremie Bazin, Roger Deal, Neelima R. Sinha, Siobhan M. Brady, Julia Bailey-Serres
In situ genome editing method suitable for routine generation of germline modified animal models. Masato Ohtsuka, Hiromi Miura, Naomi Arifin, Shingo Nakamura, Kenta Wada, Channabasavaiah Gurumurthy, Masahiro Sato
TF2Network: predicting transcription factor regulators and gene regulatory networks in Arabidopsis using publicly available binding site information. Shubhada R. Kulkarni,Dries Vaneechoutte, Jan Van de Velde, Klaas Vandepoele
The Oyster River Protocol: A Multi Assembler and Kmer Approach For de novo Transcriptome Assembly. Matthew D MacManes
Characterizing a thermostable Cas9 for bacterial genome editing and silencing. Ioannis Mougiakos, Prarthana Mohanraju, Elleke F. Bosma, Valentijn Vrouwe, Max Finger Bou, Mihris I. S. Naduthodi, Alexander Gussak, Rudolf B. L. Brinkman, Richard van Kranenburg, John van der Oost
Nonivasive prenatal diagnosis of single-gene disorders using droplet digital PCR. Joan Camunas-Soler, Hojae Lee, Louanne Hudgins, Susan R Hintz, Yair J Blumenfeld, Yasser Y El-Sayed, Stephen R Quake
GIC: A computational method for predicting the essentiality of long noncoding lncRNAs. Pan Zeng, Ji Chen, Yuan Zhou, Jichun Yang, Qinghua Cui
Oasis2.0: improved online analysis of small RNA-seq data. Raza-Ur Rahman, Abhivyakti Gautam, Joern Bethune, Abdul Sattar, Maksims Fiosins, Daniel Sumner Magruder, Vincenzo Capece, Orr Shomroni, Stefan Bonn
COGEM: A Toolbox for Computational Genomics in Matlab. Theodore J. Perkins
Euplotid: A Linux-based platform to physically edit the genome. Diego Borges-Rivera
DrImpute: Imputing dropout events in single cell RNA sequencing data. Il-Youp Kwak, Wuming Gong, Naoko Koyano-Nakagawa, Daniel Garry
Efficient in situ barcode sequencing using padlock probe-based BaristaSeq. Xiaoyin Chen, Yu-Chi Sun, George M. Church, Je Hyuk Lee, Anthony M. Zador
Notos – a Galaxy tool to analyze CpN observed expected ratios for inferring DNA methylation types. Ingo Bulla, Benoît Aliaga, Virginia Lacal, Jan Bulla, Christoph Grunau, Cristian Chaparro
Chiron: Translating nanopore raw signal directly into nucleotide sequence using deep learning. Haotian Teng, Michael B. Hall, Tania Duarte, Minh Duc Cao, Lachlan Coin
SEA: The Small RNA Expression Atlas. Raza-Ur Rahman, Abdul Sattar, Maksims Fiosins, Abhivyakti Gautam, Daniel Sumner Magruder, Joern Bethune, Sumit Madan, Juliane Fluck, Stefan Bonn
Enabling cross-study analysis of RNA-Sequencing data. Qingguo Wang, Joshua Armenia, Chao Zhang, Alexander V Penson, Ed Reznik, Liguo Zhang, Thais Minet, Angelica Ochoa, Benjamin E Gross, Christine A Iacobuzio-Donahue, Doron Betel, Barry S Taylor, Jianjiong Gao, Nikolaus Schultz
DEsingle: A new method for single-cell differentially expressed genes detection and classification.Zhun Miao, View ORCID ProfileXuegong Zhang
SeedVicious: analysis of microRNA target and near-target sites. Antonio Marco
NeatSeq-Flow: A Lightweight Software for Efficient Execution of High Throughput Sequencing Workflows. Menachem Y. Sklarz, Michal Gordon, Vered Chalifa-Caspi
SureMap: Versatile, Error Tolerant, and High Sensitive Read Mapper. MohammadJavad Rezaei Seraji, Seyed Abolfazl Motahari
Research practice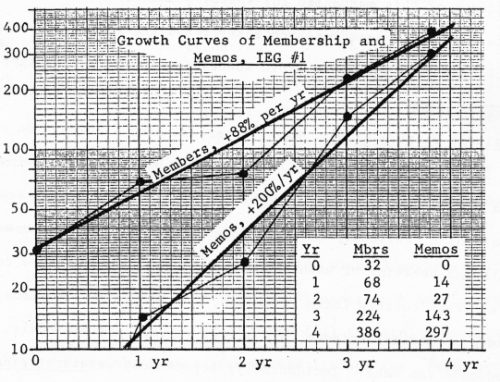 The prehistory of biology preprints: a forgotten experiment from the 1960s. Matthew Cobb
Preprints as medium for communicating new ideas, hypotheses, data, analysis and beyond. Wenfa Ng
The GSS is an unreliable indicator of biological sciences postdoc population trends. Christopher Pickett, Adriana Bankston, Gary S. McDowell
A Data Citation Roadmap for Scientific Publishers. Helena Cousijn, Amye Kenall, Emma Ganley, Melissa Harrison,David Kernohan, Thomas Lemberger, Fiona Murphy, Patrick Polischuk, Simone Taylor, Maryann Martone, Timothy Clark
Science with no fiction: measuring the veracity of scientific reports by citation analysis. Peter Grabitz, Yuri Lazebnik, Joshua Nicholson, Sean Rife
The State of OA: A large-scale analysis of the prevalence and impact of Open Access articles. Heather Piwowar​​, Jason Priem​​, Vincent Larivière, Juan Pablo Alperin, Lisa Matthias, Bree Norlander, Ashley Farley, Jevin West, Stefanie Haustein
Imagining the 'open' university: Sharing scholarship to improve research and education. Erin C McKiernan
The democratization of data science education. Sean Kross​, Roger D Peng, Brian S Caffo, Ira Gooding, Jeffrey T Leek
Parallel sequencing lives, or what makes large sequencing projects successful. Javier Quilez,Enrique Vidal, Francois Le Dily, Francois Serra,Yasmina Cuartero, Ralph Stadhouders, Thomas Graf, Marc A. Marti-Renom, Miguel Beato,Guillaume Filion
The harmonic mean p-value and model averaging by mean maximum likelihood. Daniel John Wilson
Bioinformatics Core Competencies for Undergraduate Life Sciences Education. Melissa A. Wilson Sayres, Charles Hauser, Michael Sierk, Srebrenka Robic, Anne G. Rosenwald, Todd M. Smith, Eric W. Triplett, Jason J. Williams, Elizabeth Dinsdale, William Morgan, James M. Burnette III, Sam S. Donovan, Jennifer C. Drew, Sarah C. R. Elgin, Edison R. Fowlks, Sebastian Galindo-Gonzalez, Anya L. Goodman, Neal F. Grandgenett, Carlos C. Goller, John Jungck, Jeffrey D. Newman, William R. Pearson, Elizabeth Ryder, Rafael Tosado-Acevedo, William Tapprich, Tammy C. Tobin, Arlín Toro-Martínez, Lonnie R. Welch, Robin Wright, David Ebenbach, Kimberly C. Olney, Mindy McWilliams, Mark A. Pauley
Lessons Learned: Recommendations for Establishing Critical Periodic Scientific Benchmarking. Salvador Capella-Gutierrez, Diana de la Iglesia, Juergen Haas, Analia Lourenco, Jose Maria Fernandez Gonzalez, Dmitry Repchevsky, Christophe Dessimoz, Torsten Schwede, Cedric Notredame, Josep Lluis Gelpi, Alfonso Valencia
Bringing plants and soils to life through a simple role-playing activity. Michael E. Van Nuland, Miranda Chen, Benjamin J. England
Why not…
Horizontal gene cluster transfer increased hallucinogenic mushroom diversity. Hannah T. Reynolds, Vinod Vijayakumar, Emile Gluck-Thaler, Hailee B. Korotkin, Patrick B. Matheny, Jason C. Slot
Not such silly sausages: Northern quolls exhibit aversion to toads after training with toad sausages.Naomi Liza Indigo, James Smith, Jonathan Webb, Ben Phillips