Welcome to our monthly collection of preprints on developmental and stem cell biology (and related fields). The list includes a number of more unusual model organisms including squirrels, hippos, the crustacean Parhyale hawaiensis, deer mice, sticklebacks, mouse lemurs and Agaricomycetes
The preprints this month are hosted on bioRxiv and arXiv – use these links to get to the section you want.
Developmental biology
| Patterning & signalling
midline represses Dpp signaling and target gene expression in Drosophila ventral leg development
Lindsay A. Phillips, Markle L. Atienza, Jae-Ryeon Ryu, Pia C. Svendsen, Lynn K. Kelemen, William J. Brook
Lrig1 and Wnt dependent niches dictate segregation of resident immune cells and melanocytes in murine tail epidermis
Susanne C. Baess, Annika Graband, Kristin Seré, Martin Zenke, Catherin Niemann, Sandra Iden

Glycolytic flux-signaling controls mouse embryo mesoderm development
Hidenobu Miyazawa, Marteinn T. Snaebjornsson, Nicole Prior, Eleni Kafkia, Henrik M. Hammarén, Nobuko Tsuchida-Straeten, Kiran R. Patil, Martin Beck, Alexander Aulehla
Single-cell protein analysis reveals metastable states during the transition to a sensory organ fate
Ritika Giri, Shannon Brady, Richard W. Carthew
Different temporal requirements for the LRR transmembrane receptors Tartan and Toll-2 in the formation of contractile interfaces at compartmental boundaries
Thomas E. Sharrock, Guy B. Blanchard, Jenny Evans, Bénédicte Sanson
Differential regulation of SHH signaling and the developmental control of species-specific jaw size through neural crest-mediated Gas1 expression
Zuzana Vavrušová, Daniel B. Chu, An Nguyen, Jennifer L. Fish, Richard A. Schneider
A self-generated Toddler gradient guides mesodermal cell migration
Jessica Stock, Tomas Kazmar, Friederike Schlumm, Edouard Hannezo, Andrea Pauli
Revisiting the Role of Notch in Nephron Segmentation: Notch is Required for Proximal, Not Distal Fate Selection During Mouse and Human Nephrogenesis
Kathryn Duvall, Lauren Bice, Alison J. Perl, Naomi Pode Shakked, Praneet Chaturvedi, Raphael Kopan
Prdm16 and Notch functionally and physically interact during artery development
Manu Beerens, Jore Van Wauwe, Sander Craps, Margo Daems, KC Ashmita, Chris Finck, Shane Wright, Nicholas D. Leigh, Calum A. MacRae, Aernout Luttun
Plexins Promote Hedgehog Signaling Through Their Cytoplasmic GAP Activity
Justine M. Pinskey, Tyler M. Hoard, Xiao-Feng Zhao, Nicole E. Franks, Zoë C. Frank, Alexandra N. McMellen, Roman J. Giger, Benjamin L. Allen

Differentiation signals from glia are fine-tuned to set neuronal numbers during development
Anadika R. Prasad, Matthew P. Bostock, Inês Lago-Baldaia, Zaynab Housseini, Vilaiwan M. Fernandes
Target of Rapamycin drives unequal responses to essential amino acid depletion in egg laying
André N. Alves, Carla M. Sgrò, Matthew D. Piper, Christen K. Mirth
Cavefish cope with environmental hypoxia by developing more erythrocytes and overexpression of hypoxia inducible genes
Corine M. van der Weele, William R. Jeffery
Direct and latent effects of ocean acidification on the transition of a sea urchin from planktonic larva to benthic juvenile
Narimane Dorey, Emanuela Butera, Nadjejda Espinel-Velasco, Sam Dupont
Distribution map of peristaltic waves in the chicken embryonic gut reveals importance of ENS and inter-region cross talks along the gut axis
Yuuki Shikaya, Yuta Takase, Ryosuke Tadokoro, Ryo Nakamura, Masafumi Inaba, Yoshiko Takahashi
Altricial bird early-stage embryos express the molecular 'machinery' to respond to maternal thyroid hormone cues
Suvi Ruuskanen, Mikaela Hukkanen, Natacha Garcin, Nina Cossin-Sevrin, Bin-Yan Hsu, Antoine Stier
A Notch-dependent transcriptional mechanism controls expression of temporal patterning factors in Drosophila medulla
Alokananda Ray, Xin Li
Neighbor-specific gene expression revealed from physically interacting cells during mouse embryonic development
Junil Kim, Michaela Mrugala Rothová, Linbu Liao, Siyeon Rhee, Guangzheng Weng, Eyal David, Ido Amit, Morteza Chalabi Hajkarim, Joshua M. Brickman, Kyoung Jae Won
From the formation of embryonic appendages to the color of wings: Conserved and novel roles of aristaless1 in butterfly development
Erick X. Bayala, Nicholas VanKuren, Darli Massardo, Marcus Kronforst
Coupling adipose tissue architecture and metabolism via cytoophidia
Jingnan Liu, Yuanbing Zhang, Youfang Zhou, Qiao-Qi Wang, Kang Ding, Suwen Zhao, Pengfei Lu, Ji-Long Liu
ESR2 regulates indian hedgehog signaling in neonatal rat ovary
Iman Dilower, V. Praveen Chakravarthi, Eun B. Lee, Subhra Ghosh, Shaon Borosha, Richita Roy, Saeed Masumi, Anohita Paul, Hindole Ghosh, Michael W. Wolfe, M. A. Karim Rumi
Reemployment of Kupffer's vesicle cells into axial and paraxial mesoderm via transdifferentiation
Takafumi Ikeda, Kiichi Inamori, Toru Kawanishi, Hiroyuki Takeda
Retinoid-X Receptor Agonists Increase Thyroid Hormone Competence in Lower Jaw Remodeling of Pre-Metamorphic Xenopus laevis tadpoles
Brenda J. Mengeling, Lara F. Vetter, J. David Furlow
pop-1/TCF, ref-2/ZIC and T-box factors regulate the development of anterior cells in the C. elegans embryo
Jonathan D. Rumley, Elicia A. Preston, Dylan Cook, Felicia L. Peng, Amanda L. Zacharias, Lucy Wu, Ilona Jileaeva, John Isaac Murray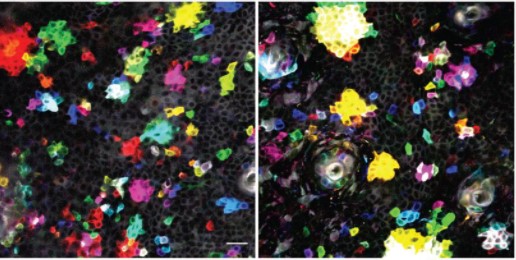 Tissue-wide coordination of calcium signaling regulates the epithelial stem cell pool during homeostasis
Jessica L Moore, Feng Gao, Catherine Matte-Martone, Shuangshuang Du, Elizabeth Lathrop, Smirthy Ganesan, Lin Shao, Dhananjay Bhaskar, Andy Cox, Caroline Hendry, Bastian Rieck, Smita Krishnaswamy, Valentina Greco
A NEUROGENIC GENE EXPRESSION SIGNATURE SUPPORTS HUMAN THERMOGENIC ADIPOSE TISSUE DEVELOPMENT IN VIVO.
Javier Solivan-Rivera, Zinger Yang Loureiro, Tiffany DeSouza, Anand Desai, Qin Yang, Raziel Rojas-Rodriguez, Pantos Skritakis, Shannon Joyce, Denise Zhong, Tammy Nguyen, Silvia Corvera
A single cell transcriptional roadmap for human pacemaker cell differentiation
Alexandra Wiesinger, Jiuru Li, Lianne J Fokkert, Priscilla Bakker, Arie O Verkerk, Vincent M Christoffels, Gerard J.J. Boink, Harsha D. Devalla
| Morphogenesis & mechanics
Alveoli form directly by budding led by a single epithelial cell
Astrid Gillich, Krystal R. St. Julien, Douglas G. Brownfield, Kyle J. Travaglini, Ross J. Metzger, Mark A. Krasnow
Restricted proliferation during neurogenesis contributes to regionalization of the amphioxus nervous system
Giacomo Gattoni, Toby GR Andrews, Elia Benito-Gutiérrez
Coagulation Factor IIIa (f3a) Knockdown in Zebrafish Leads to Defective Angiogenesis and Mild Bleeding Phenotype
Saravanan Subramaniam, Jiandong Liu, Craig Fletcher, Ramani Ramchandran, Hartmut Weiler
Hemicentin mediated type IV collagen assembly strengthens juxtaposed basement membrane linkage
Claire A. Gianakas, Daniel P. Keeley, William Ramos-Lewis, Kieop Park, Ranjay Jayadev, Qiuyi Chi, David R. Sherwood
A combined transcriptional and dynamic roadmap of single human pancreatic endocrine progenitors reveals proliferative capacity and differentiation continuum
Belin Selcen Beydag-Tasöz, Joyson Verner D'Costa, Lena Hersemann, Federica Luppino, Yung Hae Kim, Christoph Zechner, Anne Grapin-Botton

Cell polarity determinant Dlg1 facilitates epithelial invagination by promoting tissue-scale mechanical coordination
Melisa A. Fuentes, Bing He
Embryo-scale epithelial buckling forms a propagating furrow that initiates gastrulation
Julien Fierling, Alphy John, Barthélémy Delorme, Alexandre Torzynski, Guy Blanchard, Claire Lye, Grégoire Malandain, Bénédicte Sanson, Jocelyn Étienne, Philippe Marmottant, Catherine Quilliet, Matteo Rauzi
LRRFIP2 modulates the response to hypoxia during embryonic cardiogenesis
Laura Ben Driss, Christophe Houbron, Florian Britto, Alain Schmitt, Morgane Le Gall, Philippe Daubas, Pascal Maire
Tissue-specific inhibition of protein sumoylation uncovers diverse SUMO functions during C. elegans vulval development
Aleksandra Fergin, Gabriel Boesch, Nadja R. Greter, Simon Berger, Alex Hajnal
Patterned mechanical feedback establishes a global myosin gradient
Hannah J. Gustafson, Nikolas Claussen, Stefano De Renzis, Sebastian J. Streichan
Local mechanical stimuli shape tissue growth in vertebrate joint morphogenesis
Ester Comellas, Johanna E Farkas, Giona Kleinberg, Katlyn Lloyd, Thomas Mueller, Timothy J Duerr, Jose J Muñoz, James R Monaghan, Sandra J Shefelbine
Cell-state transitions and collective cell movement generate an endoderm-like region in gastruloids
Ali Hashmi, Sham Tlili, Pierre Perrin, Alfonso Martinez-Arias, Pierre-François Lenne
An interplay between cellular growth and atypical fusion defines morphogenesis of a modular glial niche
Maria Alexandra Rujano, David Briand, Bojana Ðelić, Pauline Spéder
The microRNA miR-132 is a key regulator of lymphatic vascular remodelling
Valeria Arcucci, Musarat Ishaq, Sally Roufail, B. Kate Dredge, Andrew G. Bert, Emily Hackett-Jones, Ruofei Liu, Katherine A. Pillman, Stephen B. Fox, Steven A. Stacker, Gregory J. Goodall, Marc G. Achen
The developing kidney actively negotiates geometric packing conflicts to avoid defects
Louis S. Prahl, John M. Viola, Jiageng Liu, Alex J. Hughes
Nuclear lamins promote protrusion dynamics and collective, confined migration in vivo
Lauren Penfield, Denise J. Montell
Slit-Robo Signalling Establishes a Sphingosine-1-Phosphate Gradient to Polarise Fin Mesenchyme and Establish Fin Morphology
Harsha Mahabaleshwar, P.V. Asharani, Tricia Loo Yi Jun, Shze Yung Koh, Melissa R. Pitman, Samuel Kwok, Jiajia Ma, Bo Hu, Fang Lin, Xue Li Lok, Stuart M. Pitson, Timothy E. Saunders, Tom J. Carney
A transient apical extracellular matrix relays cytoskeletal patterns to shape permanent acellular ridges on the surface of adult C. elegans
Sophie S. Katz, Trevor J. Barker, Hannah M. Maul-Newby, Alessandro P. Sparacio, Ken C.Q. Nguyen, Chloe L. Maybrun, Alexandra Belfi, Jennifer D. Cohen, David H. Hall, Meera V Sundaram, Alison R. Frand
Epistatic genetic interactions govern morphogenesis during sexual reproduction and infection in a global human fungal pathogen
Sheng Sun, Cullen Roth, Anna F. Averette, Paul M. Magwene, Joseph Heitman
α-catenin links integrin adhesions to F-actin to regulate ECM mechanosensing and rigidity-dependence
Abhishek Mukherjee, Shay Melamed, Hana Damouny-Khoury, Malak Amer, Lea Feld, Elisabeth Nadjer-Boger, Michael Patrick Sheetz, Haguy Wolfenson
| Genes & genomes
Single amino-acid mutation in a Drosophila melanogaster ribosomal protein: an insight in uL11 transcriptional activity
Heloise Grunchec, Jerome Deraze, Delphine Dardalhon-Cumenal, Valerie Ribeiro, Anne Coleno-Costes, Karine Dias, Sebastien Bloyer, Emmanuele Mouchel-Vielh, Frederique Peronnet, Helene Thomassin
eIF4A2 targets developmental potency and histone H3.3 transcripts for translational control of stem cell pluripotency
Dan Li, Jihong Yang, Xin Huang, Hongwei Zhou, Jianlong Wang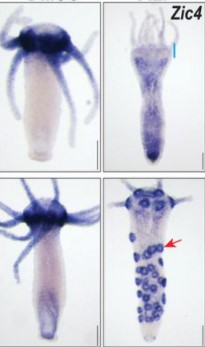 The transcription factor Zic4 acts as a transdifferentiation switch
Matthias Christian Vogg, Jaroslav Ferenc, Wanda Christa Buzgariu, Chrystelle Perruchoud, Panagiotis Papasaikas, Paul Gerald Layague Sanchez, Clara Nuninger, Céline Delucinge-Vivier, Christine Rampon, Leonardo Beccari, Sophie Vriz, Stéphane Vincent, Brigitte Galliot, Charisios D. Tsiairis
Non-random sister chromatid segregation mediates rDNA copy number maintenance in Drosophila
George J. Watase, Yukiko M. Yamashita
GLP is critical for oogenesis exhibiting a G9A-independent role in transcriptional repression
Hannah Demond, Courtney W Hanna, Juan Castillo-Fernandez, Fátima Santos, Evangelia K Papachristou, Anne Segonds-Pichon, Kamal Kishore, Clive S D'Santos, Gavin Kelsey
Platr4 is an ESC-specific lncRNA that exhibits its function downstream on meso/endoderm lineage commitment
Rasmani Hazra, Lily Brine, Libia Garcia, Brian Benz, Napon Chirathivat, Michael M. Shen, John Erby Wilkinson, Scott K. Lyons, David L. Spector
The dual role of N6-methyladenosine on mouse maternal RNAs and 2-cell specific RNAs revealed by ULI-MeRIP sequencing
You Wu, Xiaocui Xu, Meijie Qi, Chuan Chen, Mengying Li, Rushuang Yan, Xiaochen Kou, Yanhong Zhao, Wenqiang Liu, Yanhe Li, Xuelian Liu, Meiling Zhang, Chengqi Yi, Hong Wang, Bin Shen, Yawei Gao, Shaorong Gao
Linker histone H1FOO is required for bovine preimplantation development by regulating lineage specification and nucleosome assembly
Shuang Li, Yan Shi, Yanna Dang, Bingjie Hu, Lieying Xiao, Panpan Zhao, Shaohua Wang, Kun Zhang
Ocean-Warming During Embryogenesis Programs a Lasting Transcriptomic Signature in Fishes
Daniel M. Ripley, Terence Garner, Samantha A. Hook, Ana Veríssimo, Bianka Grunow, Timo Moritz, Peter Clayton, Holly A. Shiels, Adam Stevens
Intron dynamics reveal principles of gene regulation during the maternal-to-zygotic transition
Kent Riemondy, Jesslyn C. Henriksen, Olivia S. Rissland
Histone demethylome map reveals combinatorial gene regulatory functions in embryonic stem cells
Pratibha Tripathi, Pushkar Dakle, Majid Mehravar, Varun K. Pandey, Michael J. Bullen, Zhongming Zhang, Dhaval Hathiwala, Marc Kerenyi, Andrew Woo, Alireza Ghamari, Alan B. Cantor, Lee H. Wong, Jonghwan Kim, Kimberly Glass, Guo-Cheng Yuan, Luca Pinello, Stuart H. Orkin, Partha Pratim Das
Tissue- and ethnicity-independent hypervariable DNA methylation states show evidence of establishment in the early human embryo
Maria Derakhshan, Noah J. Kessler, Miho Ishida, Charalambos Demetriou, Nicolas Brucato, Gudrun E. Moore, Caroline H.D. Fall, Giriraj R. Chandak, Francois-Xavier Ricaut, Andrew M. Prentice, Garrett Hellenthal, Matt J. Silver
Chromatin state transition underlies the temporal changes in gene expression during cardiomyocyte maturation
Chia-Yeh Lin, Yao-Ming Chang, Hsin-Yi Tseng, Yen-Ling Shih, Hsiao-Hui Yeh, Po-Li Chen, Chien-Chang Chen, Yu-Ting Yan, Cheng-Fu Kao
| Stem cells, regeneration & disease modelling
Reprogrammed iBlastoids contain amnion-like cells but not trophectoderm
Cheng Zhao, Alvaro Plaza Reyes, John Paul Schell, Jere Weltner, Nicolas Ortega, Yi Zheng, Asa K Bjorklund, Janet Rossant, Jianping Fu, Sophie Petropoulos, Fredrik Lanner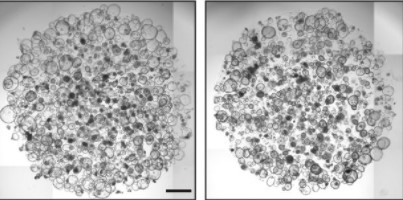 Robust differentiation of human enteroendocrine cells from intestinal stem cells
Daniel Zeve, Eric Stas, Joshua de Sousa Casal, Prabhath Mannam, Wanshu Qi, Xiaolei Yin, Sarah Dubois, Manasvi S. Shah, Erin P. Syverson, Sophie Hafner, Jeffrey M. Karp, Diana L. Carlone, Jose Ordovas-Montanes, David T. Breault
Single cell RNA-seq identifies developing corneal cell fates in the human cornea organoid
George Maiti, Maithe Rocha Monteiro de Barros, Nan Hu, Mona Roshan, Karl J Wahlin, Shukti Chakravarti
Effects of α-crystallin gene knockout on zebrafish lens development
Mason Posner, Kelly Murray, Brandon Andrew, Stu Brdicka, Alexis Butterbaugh-Roberts, Kirstan Franklin, Adil Hussen, Taylor Kaye, Emmaline Kepp, Mathew McDonald, Tyler Snodgrass, Keith Zientek, Larry David
Impact of carbon monoxide on early cardiac development in an avian model
Filipa Rombo Matias, Ian Groves, Mari Herigstad
Induced reprogramming of adult murine cardiomyocytes to pluripotency in vivo
Irene de Lázaro, Tiara L Orejón-Sánchez, Christina M Tringides, David J Mooney
Single-cell resolution of MET- and EMT-like programs in osteoblasts during zebrafish fin regeneration
W. Joyce Tang, Claire J. Watson, Theresa Olmstead, Christopher H. Allan, Ronald Y. Kwon
FUCCI-based live imaging platform reveals cell cycle dynamics and identifies pro-proliferative compounds in human iPSC-derived cardiomyocytes
Francesca Murganti, Wouter Derks, Marion Baniol, Irina Simonova, Katrin Neumann, Shahryar Khattak, Kaomei Guan, Olaf Bergmann
Human embryos arrest in a quiescent-like state characterized by metabolic and zygotic genome activation problems
Yang Yang, Liyang Shi, Xiuling Fu, Gang Ma, Zhongzhou Yang, Yuhao Li, Yibin Zhou, Lihua Yuan, Ye Xia, Xiufang Zhong, Ping Yin, Li Sun, Zhang Wuwen, Isaac A. Babarinde, Yongjun Wang, Xiaoyang Zhao, Andrew P. Hutchins, Guoqing Tong
RNAi screen of RING/U-box domain ubiquitin ligases identifies critical regulators of tissue regeneration in planarians
John M. Allen, Madison Balagtas, Elizabeth Barajas, Carolina Cano Macip, Sarai Alvarez Zepeda, Ionit Iberkleid, Elizabeth M. Duncan, Ricardo M. Zayas
Kismet/CHD7/CHD8 affects gut biomechanics, the gut microbiome, and gut-brain axis in Drosophila melanogaster
Angelo Niosi, Nguyên Henry Võ, Punithavathi Sundar, Chloe Welch, Aliyah Penn, Yelena Yuldasheva, Adam Alfareh, Kaitlin Rausch, Takhmina Rukhsar, Jeffery Cavanaugh, Prince Yadav, Stephanie Peterson, Raina Brown, Alain Hu, Any Ardon-Castro, Darren Nguyen, Robert Crawford, Wendy Lee, Mikkel Herholdt Jensen, Eliza J. Morris, Kimberly Mulligan
Retinoic acid signaling mediates peripheral cone photoreceptor survival in a mouse model of retina degeneration
Ryoji Amamoto, Grace K. Wallick, Constance L. Cepko
Prolyl-hydroxylase inhibitor-induced regeneration of alveolar bone and soft tissue in a mouse model of ligature-induced periodontitis
Elan Zebrowitz, Tetsuhiro Kajikawa, Kamila Bedelbaeva, Azamat Aslanukov, Sam Bollinger, Yong Zhang, David Sarfatti, Jing Cheng, Phillip B. Messersmith, George Hajishengallis, Ellen Heber-Katz
Snrpb, the gene mutated in CCMS, is haploinsufficient and required in neural crest cells for proper splicing of developmentally important genes essential for craniofacial morphogenesis
Sabrina Shameen Alam, Shruti Kumar, Marie-Claude Beauchamp, Eric Bareke, Alexia Boucher, Nadine Nzirorera, Reinnier Padilla, Si Jing Zhang, Jacek Majewski, Loydie A. Jerome-Majewska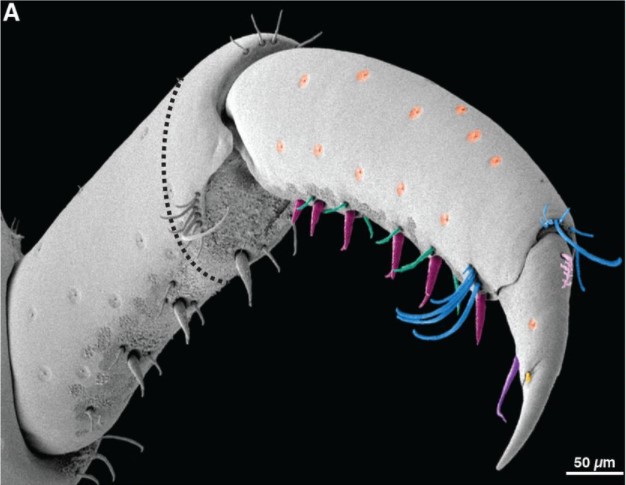 Regenerated crustacean limbs are precise replicas
Alba Almazán, Çağrı Çevrim, Jacob M. Musser, Michalis Averof, Mathilde Paris
Monosomy X in isogenic human iPSC-derived trophoblast model impacts expression modules preserved in human placenta
Darcy T. Ahern, Prakhar Bansal, Isaac Faustino, Yuvabharath Kondaveeti, Heather R. Glatt-Deeley, Erin C. Banda, Stefan F. Pinter
Myosin phosphatase target subunit 1 governs integrity of the embryonic gut epithelium to circumvent atresia development in medaka, Oryzias latipes
Daisuke Kobayashi, Kazuhiko Matsuo, Tetsuaki Kimura, Satoshi Ansai, Hayato Yokoi, Shigeo Takashima, Tadao Kitagawa, Takahiro Kage, Takanori Narita, Tomoko Jindo, Masato Kinoshita, Kiyoshi Naruse, Yoshiro Nakajima, Masaki Shigeta, Shinichiro Sakaki, Satoshi Inoue, Rie Saba, Kei Yamada, Takahiko Yokoyama, Yuji Ishikawa, Kazuo Araki, Yumiko Saga, Hiroyuki Takeda, Kenta Yashiro
Manipulating the microbiome alters regenerative outcomes in Xenopus laevis tadpoles via lipopolysaccharide signalling
Phoebe A. Chapman, Campbell B. Gilbert, Thomas J Devine, Daniel T. Hudson, Joanna Ward, Xochitl C. Morgan, Caroline W. Beck
Over-expression of wild-type ACVR1 in fibrodysplasia ossificans progressiva mice rescues perinatal lethality and inhibits heterotopic ossification
Masakazu Yamamoto, Sean J. Stoessel, Shoko Yamamoto, David J. Goldhamer
A phenotypic rescue approach identifies lineage regionalization defects in a mouse model of DiGeorge syndrome
Gabriella Lania, Monica Franzese, Adachi Noritaka, Marchesa Bilio, Annalaura Russo, Erika D'Agostino, Claudia Angelini, Robert G. Kelly, Antonio Baldini
Chemical induction of gut β-like-cells by combined FoxO1/Notch inhibition as a glucose-lowering treatment for diabetes
Takumi Kitamoto, Yun-Kyoung Lee, Wendy M. McKimpson, Hitoshi Watanabe, Nishat Sultana, Wen Du, Jason Fan, Bryan Diaz, Hua V. Lin, Rudolph L. Leibel, Sandro Belvedere, Domenico Accili
Stem cell specific interferon stimulated gene expression is regulated by the formative pluripotency network through IRF1
Merrit Romeike, Stephanie Spach, Marie Huber, Songjie Feng, Gintautas Vainorius, Ulrich Elling, Christa Buecker
Drosophila renal stem cells enhance fitness by delayed remodeling of adult Malpighian tubules
Chenhui Wang, Allan C. Spradling
HSC-independent definitive hematopoietic cells persist into adult life
Michihiro Kobayashi, Haichao Wei, Takashi Yamanashi, David J Shih, Nathalia Azevedo Portilho, Samuel Cornelius, Noemi Valiente, Chika Nishida, Wenjin J Zheng, Joonsoo Kang, Jun Seita, Jia Qian Wu, Momoko Yoshimoto
Gdnf, a germ cell-derived factor, regulates zebrafish germ cell stemness through the creation of new spermatogonial niches (germ and Sertoli cells) and inhibition of spermatogonial differentiation in an autocrine and paracrine manners
Lucas B. Doretto, Arno J. Butzge, Rafael T. Nakajima, Emanuel R. M. Martinez, Beatriz Marques, Maira da Silva Rodrigues, Ivana F. Rosa, Juliana M. B. Ricci, Aldo Tovo-Neto, Daniel F. Costa, Guilherme Malafaia, Changwei Shao, Rafael H. Nóbrega
Comparison of biological features of wild European rabbit mesenchymal stem cells derived from different tissues
Marta Díaz-de Frutos, Alexandra Calle, María Zamora-Ceballos, Juan Bárcena, Esther Blanco, Miguel Ángel Ramírez
M-CSF-stimulated myeloid cells can convert into epithelial cells to participate in re-epithelialization and hair follicle regeneration during skin wound healing
Yunyuan Li, Hatem Nojeidi, Ruhangiz T. Kilani, Aziz Ghahary
Canalized morphogenesis driven by inherited tissue asymmetries in Hydra regeneration
Lital Shani-Zerbib, Liora Garion, Yonit Maroudas-Sacks, Erez Braun, Kinneret Keren
Macrophages break interneuromast cell quiescence by intervening the inhibition of Schwann cells in zebrafish lateral line
Meng-Ju Lin, Chia-Ming Lee, Wei-Lin Hsu, Bi-Chang Chen, Shyh-Jye Lee
Nerve-mediated amputation-induced stem cell activation primes distant appendages for future regeneration events in axolotl
Duygu Payzin-Dogru, Sarah E. Wilson, Steven J. Blair, Burcu Erdogan, Shifa Hossain, Louis V. Cammarata, Juan C. Velazquez Matos, Alan Y. Wong, Julia Losner, Sangwon Min, Hani Singer, Jessica L. Whited
Ret loss-of-function decreases enteric neural crest progenitor proliferation and restricts developmental fate potential during enteric nervous system development
Elizabeth Vincent, Sumantra Chatterjee, Gabrielle H Cannon, Dallas Auer, Holly Ross, Aravinda Chakravarti, Loyal A Goff
The origin of mouse extraembryonic endoderm stem cell lines
Jiangwei Lin
| Plant development
Control of Leaf Vein Patterning by Regulated Plasmodesma Aperture
Nguyen Manh Linh, Enrico Scarpella
TWISTED DWARF1 regulates Arabidopsis stamen development by differential activation of ABCB-mediated auxin transport
Jie Liu, Roberta Ghelli, Maura Cardarelli, Markus Geisler
Reactive oxygen species signalling is involved in alkamide-induced alterations in root development
Tonatiu Campos-García, Jorge Molina-Torres, Kirk Overmyer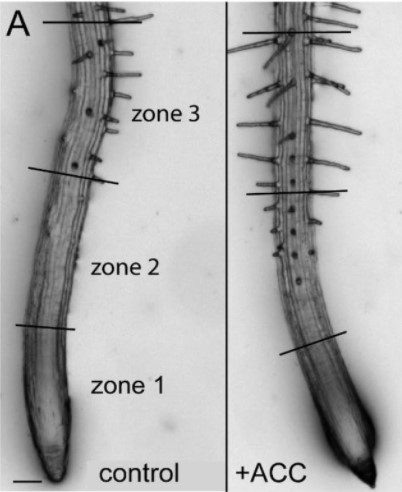 Ethylene signaling increases reactive oxygen species accumulation to drive root hair initiation in Arabidopsis
R. Emily Martin, Eliana Marzol, Jose M. Estevez, Gloria K. Muday
Tomato SlBES1.8 influences leaf morphogenesis by mediating gibberellin metabolism and signaling
Deding Su, Wei Xiang, Qin Liang, Ling Wen, Yuan Shi, Yudong Liu, Zhiqiang Xian, Zhengguo Li
Sugar Signaling Induces Dynamic Changes During Meristem Development to Regulate Flowering in Arabidopsis
Magdalena Musialak-Lange, Katharina Fiddeke, Annika Franke, Friedrich Kragler, Christin Abel, Vanessa Wahl
Rice leaves undergo a rapid metabolic reconfiguration during a specific stage of primordium development
Naomi Cox, Heather J. Walker, James K. Pitman, W. Paul Quick, Lisa M. Smith, Andrew J. Fleming
PIN-FORMED1 polarity in the shoot is insensitive to the polarity of neighbouring cells
Abdul Kareem, Neha Bhatia, Carolyn Ohno, Marcus G. Heisler
CHIQUITA1 maintains temporal transition between proliferation and differentiation in Arabidopsis thaliana
Flavia Bossi, Benjamin Jin, Elena Lazarus, Heather Cartwright, Yanniv Dorone, Seung Y. Rhee
| Evo-devo
Nuclear localization and transactivation of SYS-1/β-catenin is the result of serial gene duplications and subfunctionalizations
Arielle K Wolf, Lori C Adams-Phillips, Amanda N D Adams, Albert J Erives, Bryan T. Phillips
Cellular development and evolution of the mammalian cerebellum
Mari Sepp, Kevin Leiss, Ioannis Sarropoulos, Florent Murat, Konstantin Okonechnikov, Piyush Joshi, Evgeny Leushkin, Noe Mbengue, Céline Schneider, Julia Schmidt, Nils Trost, Lisa Spänig, Peter Giere, Philipp Khaitovich, Steven Lisgo, Miklós Palkovits, Lena M. Kutscher, Simon Anders, Margarida Cardoso-Moreira, Stefan M. Pfister, Henrik Kaessmann
Adaptive tail-length evolution in deer mice is associated with differential Hoxd13 expression in early development
Evan P. Kingsley, Emily R. Hager, Jean-Marc Lassance, Kyle M. Turner, Olivia S. Harringmeyer, Christopher Kirby, Beverly I. Neugeboren, Hopi E. Hoekstra
Gene loss during a transition to multicellularity
Berenice Jiménez-Marín, Jessica B. Rakijas, Antariksh Tyagi, Aakash Pandey, Erik R. Hanschen, Jaden Anderson, Matthew G. Heffel, Thomas G. Platt, Bradley J. S. C. Olson

Evolution of stickleback spines through independent cis-regulatory changes at HOXDB
Julia I. Wucherpfennig, Timothy R. Howes, Jessica N. Au, Eric H. Au, Garrett A. Roberts Kingman, Shannon D. Brady, Amy L. Herbert, Thomas E. Reimchen, Michael A. Bell, Craig B. Lowe, Anne C. Dalziel, David M. Kingsley
The evolution of ovary-specific gene expression in Hawaiian Drosophilidae
Samuel H. Church, Catriona Munro, Casey W. Dunn, Cassandra G. Extavour
Cell Biology
Spatial and temporal requirement of Mlp60A isoforms during muscle development and function in Drosophila melanogaster
Rohan Wishard, Mohan Jayaram, S. R. Ramesh, Upendra Nongthomba
Eukaryotic translation initiation factor eIF4E-5 is required for spermiogenesis in Drosophila melanogaster
Lisa Shao, Jaclyn M. Fingerhut, Brook L. Falk, Hong Han, Giovanna Maldonado, Yuemeng Qiao, Vincent Lee, Elizabeth Hall, Liang Chen, Gordon Polevoy, Greco Hernández, Paul Lasko, Julie A. Brill
Unraveling the roles of Mast4 in amelogenesis via regulating DLX3 and stem cell maintenance of mouse incisors
Dong-Joon Lee, Pyunggang Kim, Hyun-Yi Kim, Jinah Park, Seung-Jun Lee, Haein An, Jin Sun Heo, Min-Jung Lee, Hayato Ohshima, Seiya Mizuno, Satoru Takahashi, Han-Sung Jung, Seong-Jin Kim
EXOSC10/Rrp6 is essential for the eight-cell embryo/morula transition
Fabrice G. Petit, Soazik P. Jamin, Pierre-Yves Kernanec, Emmanuelle Becker, Guillaume Halet, Michael Primig
Control of G2 phase duration by CDC25B modulates the switch from direct to indirect neurogenesis in the neocortex
Mélanie Roussat, Thomas Jungas, Christophe Audouard, Francois Medevielle, Alice Davy, Fabienne Pituello, Sophie Bel-Vialar
CADHERIN mediated AMIS localisation
Xuan Liang, Antonia Weberling, Chun Yuan Hii, Magdalena Zernicka-Goetz, Clare Buckley
Pre-meiotic pairing of homologous chromosomes during Drosophila male meiosis
Thomas Rubin, Nicolas Macaisne, Ana Maria Vallés, Clara Guilleman, Isabelle Gaugué, Jean-René Huynh

CTP synthase does not form cytoophidia in Drosophila interfollicular stalks
Zheng Wu, Ji-Long Liu
The molecular logic of synaptic wiring at the single cell level
Jessica Velten, Rashi Agarwal, Patrick van Nierop, Katrin Domsch, Lena Bognar, Malte Paulsen, Lars Velten, Ingrid Lohmann
Ikaros family proteins regulate developmental windows in the mouse retina through convergent and divergent transcriptional programs
Awais Javed, Pierre Mattar, Allie Cui, Michel Cayouette
Sensory axons induce epithelial lipid microdomain remodeling and determine the distribution of junctions in the epidermis
Jeffrey B Rosa, Khaled Y Nassman, Alvaro Sagasti
The origins of placental mesenchymal stromal cells: Full spectrum flow cytometry reveals mesenchymal heterogeneity in first trimester placentae, and phenotypic convergence in culture
A.L. Boss, T. Damani, L.W. Chamley, J.L. James, A.E.S. Brooks
A particle size threshold governs diffusion and segregation of PAR-3 during cell polarization
Yiran Chang, Daniel J. Dickinson
De novo apical domain formation inside the Drosophila adult midgut epithelium
Jia Chen, Daniel St Johnston
Modelling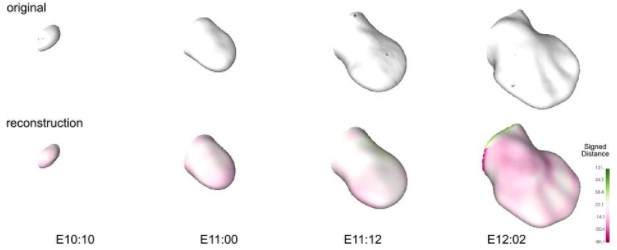 4D reconstruction of developmental trajectories using spherical harmonics
Giovanni Dalmasso, Marco Musy, Martina Niksic, Alexandre Robert-Moreno, Claudio Badía-Careaga, Juan J. Sanz-Ezquerro, James Sharpe
Continuum Theory for Planar Cell Polarity
Mohd Suhail Rizvi, Divyoj Singh, Mohit K. Jolly
Symmetry-Breaking in Plant Stems
Larry Harper, Greg Huey
On the origin of order
Jeffrey J. Fredberg
An Eulerian nonlinear elastic model for compressible and fluidic tissue with radially symmetric growth
Chaozhen Wei, Min W
Tools & Resources
Characterization of retinal development in 13-lined ground squirrels
Sangeetha Kandoi, Cassandra Martinez, Dana Merriman, Deepak A Lamba
A single-cell atlas of human fetal lung development between 14 and 19 weeks of gestation
Laurent Renesme, Flore Lesage, David Cook, Shumei Zhong, Satu Hänninen, Olli Carpén, Ivana Mižíková, Bernard Thébaud
Ureter single-cell and spatial mapping reveal cell types, architecture, and signaling networks
Emily E. Fink, Surbhi Sona, Uyen Tran, Pierre-Emmanuel Desprez, Matthew Bradley, Hong Qiu, Mohamed Eltemamy, Alvin Wee, Madison Wolkov, Marlo Nicolas, Booki Min, Georges-Pascal Haber, Oliver Wessely, Byron H. Lee, Angela H. Ting
Use of standard U-bottom and V-bottom well plates to generate neuroepithelial embryoid bodies
David Choy Buentello, Lena Sophie Koch, Grissel Trujillo-de Santiago, Mario Moisés Alvarez, Kerensa Broersen
Anatomic development of the upper airway during the first five years of life: A three-dimensional imaging study
Ying Ji Chuang, Seong Jae Hwang, Kevin A. Buhr, Courtney A. Miller, Gregory D. Avey, Brad H. Story, Houri K. Vorperian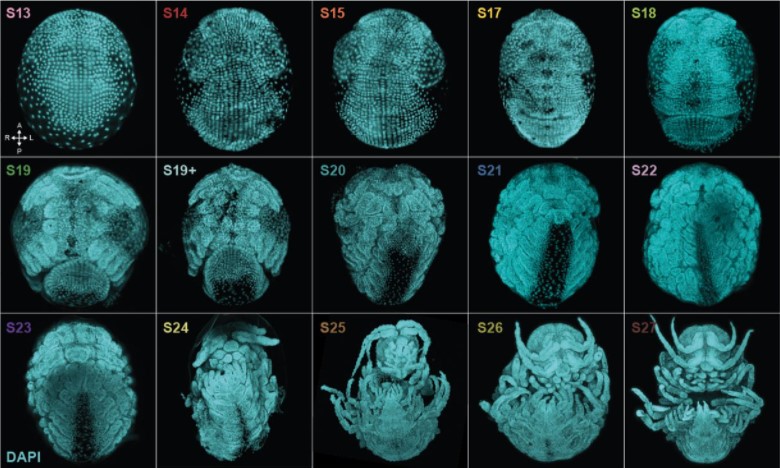 Identification and classification of cis-regulatory elements in the amphipod crustacean Parhyale hawaiensis
Dennis A Sun, Jessen V Bredeson, Heather S Bruce, Nipam H Patel
Modeling lung cell development using human pluripotent stem cells
Shuk Yee Ngan, Henry Quach, Joshua Dierolf, Onofrio Laselva, Jin-A Lee, Elena Huang, Maria Mangos, Sunny Xia, Christine E. Bear, Amy P. Wong
Rapid and robust directed differentiation of mouse epiblast stem cells into definitive endoderm and forebrain organoids
Daniel Medina-Cano, Emily K. Corrigan, Rachel Glenn, Mohammed Islam, Yuan Lin, Juliet Kim, Hyunwoo Cho, Thomas Vierbuchen
Single cell quantification of ribosome occupancy in early mouse development
Tori Tonn, Hakan Ozadam, Crystal Han, Alia Segura, Duc Tran, David Catoe, Marc Salit, Can Cenik
Single cell profiling of Hofbauer cells and fetal brain microglia reveals shared programs and functions
Alexis M Ceasrine, Rebecca Batorsky, Lydia L. Shook, Sezen Kislal, Evan A. Bordt, Benjamin A. Devlin, Roy H. Perlis, Donna K. Slonim, Staci D. Bilbo, Andrea G. Edlow
Single-cell transcriptome reveals insights into the development and function of the zebrafish ovary
Yulong Liu, Michelle E. Kossack, Matthew E. McFaul, Lana Christensen, Stefan Siebert, Sydney R. Wyatt, Caramai Kamei, Samuel Horst, Nayeli Arroyo, Iain Drummond, Celina E. Juliano, Bruce W. Draper
Transplantable human thyroid organoids generated from embryonic stem cells to rescue hypothyroidism
Mírian Romitti, Barbara de Faria da Fonsecaa, Gilles Doumont, Pierre Gillotay, Adrien Tourneur, Sema Elif Eski, Gaetan Van Simaeys, Laura Chomette, Helene Lasolle, Olivier Monestier, Dominika Figini Kasprzyk, Vincent Detours, Sumeet Pal Singh, Serge Goldman, Samuel Refetoff, Sabine Costagliola
A single-cell transcriptome atlas of human early embryogenesis
Yichi Xu, Tengjiao Zhang, Qin Zhou, Mengzhu Hu, Yao Qi, Yifang Xue, Lihui Wang, Zhirong Bao, Weiyang Shi
Rapid and efficient adaptation of the dTAG system in mammalian development reveals stage specific requirements of NELF
Abderhman Abuhashem, Anna-Katerina Hadjantonakis
Biological characteristics of two mesenchymal stem cell lines isolated from the umbilical cord and adipose tissue of a neonatal common hippo (Hippopotamus amphibius)
Jinpu Wei, Xiuxiu Dong, Bo Wang, Yajiang Wu, Wu Chen, Zhijun Hou, Chen Wang, Tao Wang
An expanded toolkit for Drosophila gene tagging using synthesized homology donor constructs for CRISPR mediated homologous recombination
Oguz Kanca, Jonathan Zirin, Yanhui Hu, Burak Tepe, Debdeep Dutta, Wen-Wen Lin, Liwen Ma, Ming Ge, Zhongyuan Zuo, Lu-Ping Liu, Robert W Levis, Norbert Perrimon, Hugo J Bellen

A DNA-based optical force sensor for live-cell applications
Christina Jayachandran, Arindam Ghosh, Meenakshi Prabhune, Jonathan Bath, Andrew J. Turberfield, Lara Hauke, J&oumlrg Enderlein, Florian Rehfeldt, Christoph F. Schmidt
Heterogeneity and genomic loci of ubiquitous Cre reporter transgenes in zebrafish
Robert L. Lalonde, Cassie L. Kemmler, Fréderike W. Riemslagh, Andrew J. Aman, Jelena Kresoja-Rakic, Hannah R. Moran, Susan Nieuwenhuize, David M. Parichy, Alexa Burger, Christian Mosimann
A spectral demixing method for high-precision multi-color localization microscopy
Leonid Andronov, Rachel Genthial, Didier Hentsch, Bruno P. Klaholz
A Single-copy Knock In Translating Ribosome ImmunoPrecipitation (SKI TRIP) tool kit for tissue specific profiling of actively translated mRNAs in C. elegans
Laura E. Wester, Anne Lanjuin, Emanuel H. W. Bruckisch, Maria C. Perez Matos, Caroline Heintz, Martin S. Denzel, William B. Mair
Enhanced microvasculature formation and patterning in iPSC–derived kidney organoids cultured in physiological hypoxia
A. Schumacher, N. Roumans, T. Rademakers, V. Joris, M. Eischen-Loges, M. van Griensven, V.L.S. LaPointe
Extracellular Matrix protein gelatin provides higher expansion, reduces size heterogeneity, and maintains cell stiffness in a long-term culture of mesenchymal stem cells
Pankaj Mogha, Shruti Iyer, Abhijit Majumder
An improved organ explant culture method reveals stem cell lineage dynamics in the adult Drosophila intestine
Marco Marchetti, Chenge Zhang, Bruce A. Edgar
Label-free Cell Tracking Enables Collective Motion Phenotyping in Epithelial Monolayers
Shuyao Gu, Rachel M. Lee, Zackery Benson, Chenyi Ling, Michele I. Vitolo, Stuart S. Martin, Joe Chalfoun, Wolfgang Losert
Tabula Microcebus: A transcriptomic cell atlas of mouse lemur, an emerging primate model organism
The Tabula Microcebus Consortium, Camille Ezran, Shixuan Liu, Stephen Chang, Jingsi Ming, Olga Botvinnik, Lolita Penland, Alexander Tarashansky, Antoine de Morree, Kyle J. Travaglini, Kazuteru Hasegawa, Hosu Sin, Rene Sit, Jennifer Okamoto, Rahul Sinha, Yue Zhang, Caitlin J. Karanewsky, Jozeph L. Pendleton, Maurizio Morri, Martine Perret, Fabienne Aujard, Lubert Stryer, Steven Artandi, Margaret Fuller, Irving L. Weissman, Thomas A. Rando, James E. Ferrell Jr., Bo Wang, Iwijn De Vlaminck, Can Yang, Kerriann M. Casey, Megan A. Albertelli, Angela Oliveira Pisco, Jim Karkanias, Norma Neff, Angela Wu, Stephen R. Quake, Mark A. Krasnow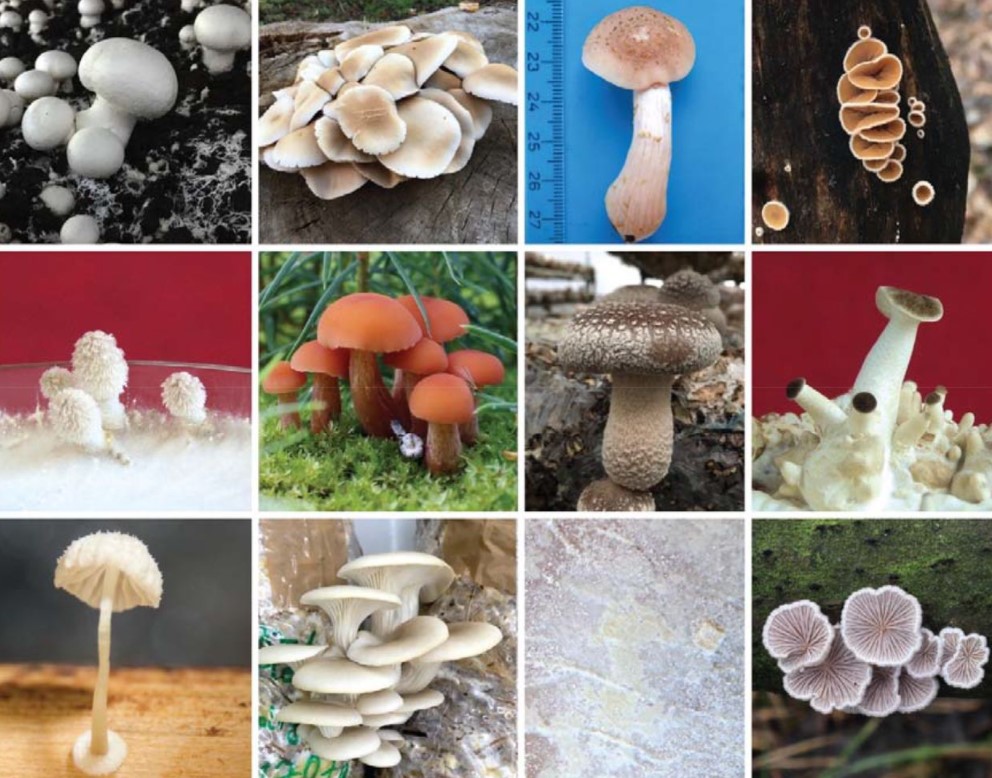 Lessons on fruiting body morphogenesis from genomes and transcriptomes of Agaricomycetes
László G. Nagy, Peter Jan Vonk, Markus Künzler, Csenge Földi, Máté Virágh, Robin A. Ohm, Florian Hennicke, Balázs Bálint, Árpád Csernetics, Botond Hegedüs, Zhihao Hou, Xiao-Bin Liu, Shen Nan, Manish Pareek, Neha Sahu, Benedek Szathmári, Torda Varga, Hongli Wu, Xiao Yang, Zsolt Merényi
STRAIGHT-IN: A platform for high-throughput targeting of large DNA payloads into human pluripotent stem cells
Catarina Grandela, Albert Blanch-Asensio, Karina O. Brandão, Tessa de Korte, Loukia Yiangou, Mervyn P.H. Mol, Berend J. van Meer, Christine L. Mummery, Richard P. Davis
Light-sheet scattering microscopy to visualize long-term interactions between cells and extracellular matrix
Xiangda Zhou, Renping Zhao, Archana K. Yanamandra, Markus Hoth, Bin Qu
Search for temporal cell segmentation robustness in phase-contrast microscopy videos
Estibaliz Gómez-de-Mariscal, Hasini Jayatilaka, Özgün Çiçek, Thomas Brox, Denis Wirtz, Arrate Muñoz-Barrutia
A Combined Immunophenotypic And Transcriptional Single-Cell Map Of First Trimester Human Fetal Liver Hematopoiesis
Mikael N.E. Sommarin, Rasmus Olofzon, Sara Palo, Parashar Dhapola, Göran Karlsson, Charlotta Böiers
Single-cell transcriptome atlas of Drosophila gastrula 2.0
Shunta Sakaguchi, Yasushi Okochi, Chiharu Tanegashima, Osamu Nishimura, Tadashi Uemura, Mitsutaka Kadota, Honda Naoki, Takefumi Kondo
Research practice & education
Scholar Metrics Scraper (SMS): automated retrieval of citation and author data
Nicole A. Cheung, Dean Giustini, Jeffrey LeDue, Tim H. Murphy
An effective workshop on "How to be an Effective Mentor for Underrepresented STEM Trainees"
Andrea G. Marshall, Caroline B. Palavicino-Maggio, Elsie Spencer, Zer Vue, Heather Beasley, Edgar Garza-Lopez, Lillian Brady, Zachary Conley, Kit Neikirk, Sandra Murray, Denise Martinez, Haysetta Shuler, Derrick Morton, Antentor Hinton Jr.
The Effect of COVID-19 on the Postdoctoral Experience: a comparison of pre-pandemic and pandemic surveys
Andréanne. Morin, Britney A. Helling, Seetha. Krishnan, Laurie E. Risner, Nykia D. Walker, Nancy B. Schwartz
Improving Lab Culture through Self-Assessment: A Case Study
Soleil Hernandez, Raymond Mumme, Laurence Court, Daniel El Basha, Skylar Gay, Barbara Marquez, Yao Xiao, Kai Huang, Hana Baroudi, Wenhua Cao, Carlos Cardenas, Raphael Douglas, Jack Duryea, Zaphanlene Kaffey, Deborah Mann, Kelly Nealon, Tucker Netheron, Callistus Nguyen, Kyuhak Oh, Adenike Olanrewaju, Carlos Sjogreen, DJ Rhee, Jinzhong Yang, Cenji Yu, Lifei Zhang, Yao Zhao, Hamid Ziyaee, Mary Gronberg
Promising or problematic? Perceptions of active learning from STEM students with ADHD and specific learning disabilities
Mariel A. Pfeifer, Julio J. Cordero, Julie Dangremond Stanton
The Role of Mentoring in Promoting Diversity, Equity, and Inclusion in STEM Education and Research
Andrea G. Marshall, Zer Vue, Caroline B. Palavicino-Maggio, Elsie C. Spencer, Heather K. Beasley, Edgar Garza-Lopez, Zachary Conley, Kit Neikirk, Sandra A. Murray, Denise Martinez, Jamaine Davis, Lillian Brady, Haysetta D. Shuler, Derrick Morton, Antentor Hinton Jr.
Analysis of science journalism reveals gender and regional disparities in coverage
Natalie R. Davidson, Casey S. Greene
A remote lecture series roadmap to equity, diversity, and inclusion in STEM
Evan A. Boyle, Gabriela Goldberg, Jonathan C. Schmok, Jillybeth Burgado, Fabiana Izidro Layng, Hannah A. Grunwald, Kylie M. Balotin, Michael S. Cuoco, Keng-Chi Chang, Gertrude Ecklu-Mensah, Aleena K. S. Arakaki, Noorsher Ahmed, Ximena Garcia Arceo, Pratibha Jagannatha, Jonathan Pekar, Mallika Iyer, DASL Alliance, Gene W. Yeo
Enhancing Quantitative and Data Science Education for Graduate Students in Biomedical Science
Louis J. Gross, Rachel Patton McCord, Sondra LoRe, Vitaly V. Ganusov, Tian Hong, W. Christopher Strickland, David Talmy, Albrecht G. von Arnim, Greg Wiggins
Using a Champion-Oriented Mindset to Overcome the Challenges of Graduate School
Andrea G. Marshall, Caroline B. Palavicino-Maggio, Kit Neikirk, Zer Vue, Heather Beasley, Edgar Garza-Lopez, Sandra Murray, Denise Martinez, Jamaine Davis, Haysetta Shuler, Elsie C. Spencer, Derrick Morton, Antentor Hinton Jr
The Importance of Mentors and How to Handle More Than One Mentor
Andrea G. Marshall, Lillian J. Brady, Caroline B. Palavicino-Maggio, Kit Neirkirk, Zer Vue, Heather Beasley, Edgar Garza-Lopez, Sandra Murray, Denise Martinez, Haysetta Shuler, Elsie C. Spencer, Derrick Morton, Antentor Hinton Jr