Development is pleased to welcome submissions for an upcoming special issue on human development. This issue will focus on advances in our understanding of how human organs and tissues are formed, and how the processes and mechanisms involved compare to those in other species.
This special issue will be published in early autumn 2018, to coincide with our upcoming meeting 'From stem cells to human development', and continues Development's efforts to support and promote the growing community of researchers interested in the development of our own species. Until recently, our understanding of human embryogenesis has been hampered by the inaccessibility of the system. Recent advances in the stem cell field – the generation of human pluripotent stem cells and the development of organoid cultures systems – now allow us to investigate developing human tissues in vitro, complementing analyses of primary human cells and tissues. Together, these resources and technologies are enabling us to gain significant insights into human cell fate specification and tissue organisation, and informing our efforts to treat developmental disorders and develop regenerative therapies.
As the leading journal focussed on advances in developmental biology and stem cells, Development is the natural home for papers on human development. We therefore invite you to submit your breakthrough research for consideration for this special issue. The issue will be widely marketed and distributed at relevant conferences worldwide, providing prominent exposure for your work. We encourage submissions of Research Articles and Reports, and Techniques & Resources papers, that use in vitro stem cell and organoid systems as well as human tissue samples.
Articles should be submitted by 1st March 2018 for consideration for the special issue
We also welcome proposals for Review Articles for this special issue. Please send us a short synopsis detailing the scope and structure of the proposed article, and including key references. The deadline for submission of proposals is 15th January 2018, and articles should be submitted by 1st March 2018.
Please refer to our author guidelines for information on preparing your manuscript for Development, and submit via our online submission system. Please highlight that your submission is to be considered for the special issue in your cover letter. For any queries about the special issue, or for any presubmission enquiries, please get in touch by email. 
This will be our second special issue on human development; we invite you to browse our earlier issue, published in September 2015.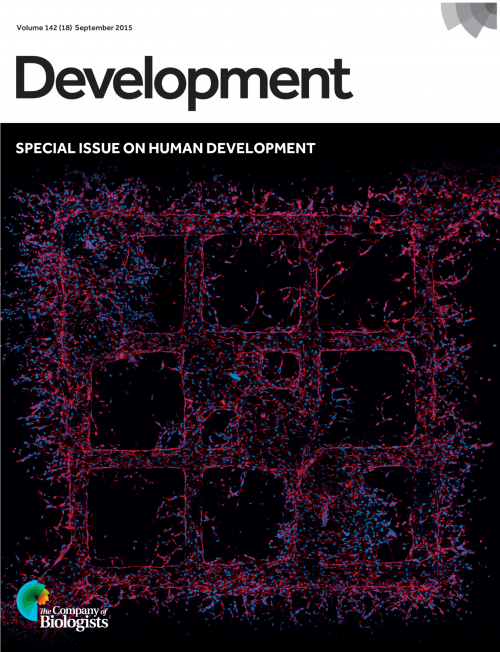 Find out more here:
http://dev.biologists.org/content/special-issue-human-development