Here is our monthly round-up of some of the interesting content that we spotted around the internet:
News & Research: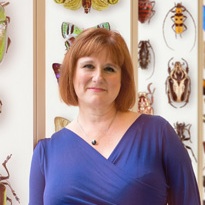 – Nature revealed their list of 10 people that mattered in 2013, while the UK Science Council revealed its list of 100 leading UK practicing scientists.
– This Christmas saw developmental biologist Alison Woollard present the Royal Institution Christmas lectures. You can watch them on the Royal Institution website.
– Nature News & Views published a piece on the importance of senescence in embryonic development.
– And stem cells have been in the limelight, with articles featuring updates on the current controversial situation in Italy and Woo Suk Hwang, 10 years after his stem cell cloning fraud scandal.
Weird & Wonderful:
– An Australian science agency apologised to a little girl for their lack of dragon research.
– The ASCB website suggested a few uses for those old conference posters.
– If you are a scientist and a Monty Python fan you might want to check a new hashtag trending on Twitter- #MontyPythonScience.
Beautiful & Interesting images:
– If you are a PhD student you might find this list of gifs displaying 25 painful problems of graduate students (besides their thesis) highly amusing.
– We spotted several beautiful images: colourful neural stem cell images, a delicate tree that is actually a protist and a dividing cell made of fused glass.
– And we found a great photo of how a scientist protests:
What do we want? pic.twitter.com/mwyO4fyoVU

— Dr Brooke Magnanti (@bmagnanti) January 7, 2014

Videos worth watching:
– The Naked Scientists dedicated one of their recent podcasts to developmental biology.
– The Royal Institution listed their favourite science movies of 2013, which includes this beautiful video on the life cycle of sea urchins by Parafilms:
Keep up with this and other content, including all Node posts and deadlines of coming meetings, by following the Node on Twitter.
Alison's image by Paul Wilkinson