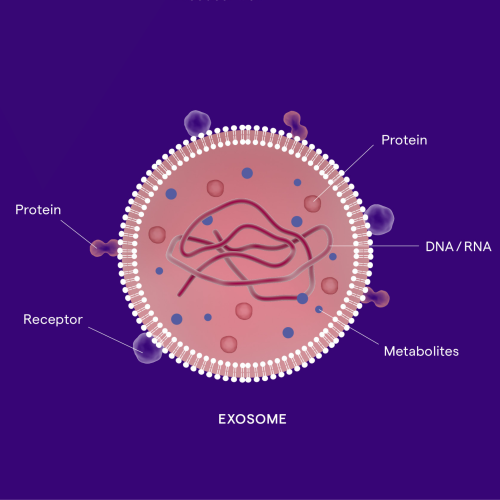 "We've tamed the toxicity of this cancer drug by attaching it to an exosome. Previously the side effects prevented it from becoming a treatment, but because it's associated with an exosome, it stays in the lesion and we get all of the drug effects locally without the tolerability issues"

Dr Doug Williams, CEO of Codiak Biosciences
In the latest episode of the Genetics Unzipped podcast, sponsored by Lonza, unpacking the science behind exosomes: one of the hottest new areas of research for both diagnosing and treating diseases. Once thought to be little more than 'dust', exosomes are tiny biological mailbags that travel around the body, as Kat Arney hears from Rossella Crescitelli. Sally Le Page talks to Doug Williams to learn how exosomes can be used to reduce the toxicity of cancer treatments by targeting drugs directly to tumours. And Davide Zocco tells us how they are scaling up manufacturing to take exosome treatments from the lab to clinics.
Genetics Unzipped is the podcast from The Genetics Society. Full transcript, links and references available online at GeneticsUnzipped.com.
Subscribe from Apple podcasts, Spotify, or wherever you get your podcasts.
Head over to GeneticsUnzipped.com to catch up on our extensive back catalogue.If you enjoy the show, please do rate and review on Apple podcasts and help to spread the word on social media. And you can always send feedback and suggestions for future episodes and guests to podcast@geneticsunzipped.com Follow us on Twitter – @geneticsunzip