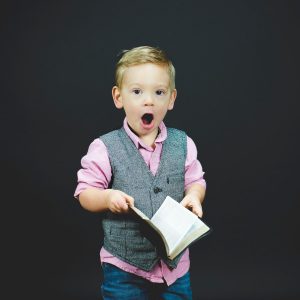 In this episode, in partnership with the
Genomics Education Programme's Week of Action (16th-20th March)
, we're taking a look at some of the common myths and misconceptions surrounding genomics and genetic tests. Are mutations always bad? If you're more like your mum, does that mean you've inherited more of her genes? And is there such a thing as a perfect genome?
"It is certainly as true as the gospel that when a man sleeps with his wife or his mistress with dirty and smelly feet, if he fathers a boy, the child will have smelly and unpleasant breath. If he fathers a girl, she will have a stinky rear end."
There are lots of strange ideas about inheritance out there in the world. That one is from the Distaff Gospels – a collection of medieval old wives' tales. Pregnant women were also advised to avoid eating hares in case they caused their baby to be born with a cleft palate and to skip snacking on fish heads in case their child ended up with a trout pout.
Fortunately, our understanding of inheritance has moved on a bit since then. Genetics and genomics are playing ever more important roles in modern healthcare. Genetic tests – and increasingly, more detailed genomic analysis – are providing an unprecedented amount of information about the underlying genetic variations and alterations that affect health.