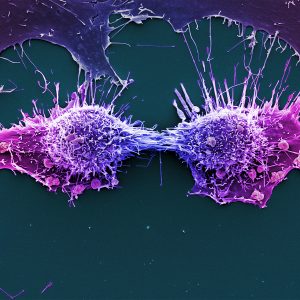 In this episode we're taking a road trip from Philadelphia to Baltimore, exploring stories of chromosomal cut-and-paste, cancer cures and Henrietta Lacks' incredible cancer cells.
Studying human cells in the lab allows us to understand more about how they work, investigate the causes of disease, and design new treatments. But growing cells in the lab isn't as easy as you might think. We explore the story of how Henrietta Lacks's immortal cells (known today as HeLa cells) became the go-to human cell line for biomedical research, and the impact they've had as a result.
We also tell the story of the 'Philadelphia chromosome' (a key cause of chronic myeloid leukaemia), how it was discovered and how it's discovery influenced the search for a cure.
Genetics Unzipped is the podcast from The Genetics Society. Full show notes, transcript, music credits and references online at GeneticsUnzipped.com.
Subscribe from Apple podcasts, Spotify, or wherever you get your podcasts.
And head over to GeneticsUnzipped.com to catch up on our extensive back catalogue.
If you enjoy the show, please do rate and review on Apple podcasts and help to spread the word on social media. And you can always send feedback and suggestions for future episodes and guests to podcast@geneticsunzipped.com
Follow us on Twitter – @geneticsunzip
Image: HeLa cell, immortal human epithelial cancer cell line, SEM. Credit: Anne Weston, Francis Crick Institute. Attribution-NonCommercial 4.0 International (CC BY-NC 4.0)