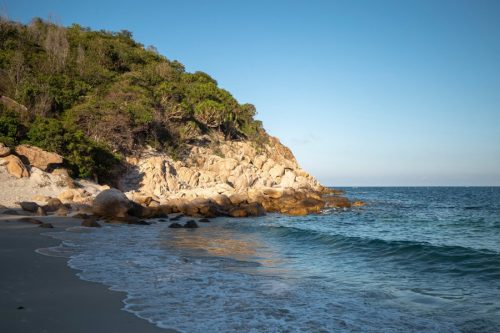 In the latest episode of Genetics Unzipped Dr Kat Arney takes a trip to the middle of the Pacific Ocean, dropping in on the Robinson Crusoe island.
Formerly known as Mas a Tierra and renamed in 1966, this small mountainous island is a remote tropical paradise known mostly for the fact that it's said to be the inspiration behind Daniel Defoe's novel Robinson Crusoe, hence the name.
Today, Robinson Crusoe Island is far-flung holiday destination for intrepid travellers, populated by a small island community of around 600. One day, about fifteen years ago, a woman named Pia Villanueva came to the island on holiday for a relaxing break – or, at least, that is until the islanders discovered that she was a speech therapist…
To tell the story, Kat's joined by Dr Dianne Newbury, senior lecturer and principal investigator in the molecular genetics of speech and language at Oxford Brookes University.
She and her team have been working with the island population, which contains an unusually high number of people with speech and language impairment, to discover what their genes can teach us about speech and language development, and what happens when this goes awry.
Genetics Unzipped is the podcast from The Genetics Society. Full transcript, links and references available online at GeneticsUnzipped.com.
Subscribe from Apple podcasts, Spotify, or wherever you get your podcasts.
Head over to GeneticsUnzipped.com to catch up on our extensive back catalogue.
If you enjoy the show, please do rate and review on Apple podcasts and help to spread the word on social media. And you can always send feedback and suggestions for future episodes and guests to podcast@geneticsunzipped.com Follow us on Twitter – @geneticsunzip