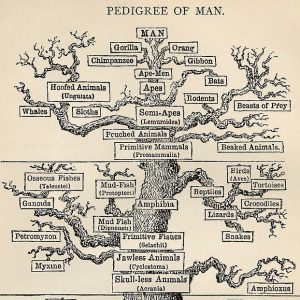 In this episode from our centenary series exploring 100 ideas in genetics, we're uprooting the tree of life – asking whether we should believe our eyes or our sequencing machines when it comes to deciding what makes a species.
Plus, the greatest comebacks of all time – we look at the science of de-extinction and find out whether Jurassic Park could ever become a reality.
Listen now through the player below, or subscribe from Apple podcasts/iTunes, Spotify and all good podcast apps to make sure you get the latest episodes and catch up on our back catalogue.
Full transcript and show notes available from GeneticsUnzipped.com
If you enjoy the show, please do rate and review and spread the word. And you can always send feedback and suggestions for future episodes and guests to podcast@geneticsunzipped.com Follow us on Twitter – 
@geneticsunzip