ashe lab | The Hilary Ashe lab website, University of Manchester, UK
Where is the lab?
We are in the Faculty of Biology, Medicine and Health at the University of Manchester.
Research summary
Hilary Ashe: We aim to understand how cell signalling and gene expression dynamics control developmental patterning, using the Drosophila embryo and ovarian germline stem cells as models.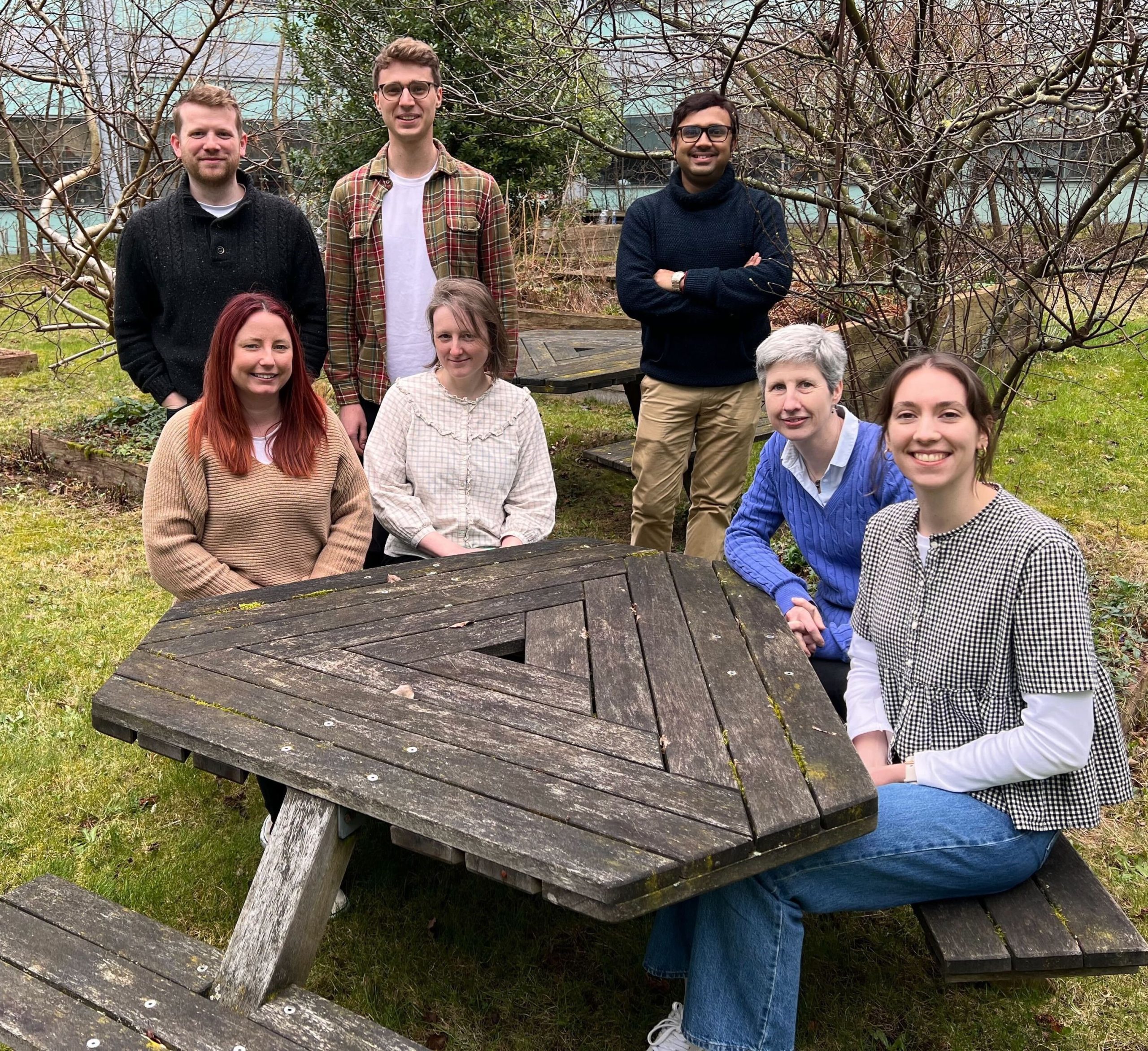 Lab roll call
Catherine Sutcliffe, Research Technician, provides lab support and contributes to research projects including germline stem cell regulation in the Drosophila ovary.
Lauren Forbes Beadle, Postdoctoral research associate, studying how dynamic transcription underpins developmental processes in the early Drosophila embryo.
Nabarun Nandy, Postdoctoral research associate, studying the genetic and cellular mechanisms responsible for Drosophila ovarian germline stem cell maintenance.
Alastair Pizzey, Postdoctoral research associate, studying translation dynamics in the early Drosophila embryo, using single molecule imaging.
Jennifer Love, PhD student, using quantitative approaches to investigate the role of mRNA degradation in early Drosophila development.
Gareth Moore, PhD student, studying the extracellular regulation of Bone Morphogenetic Protein Signalling in development and disease.
Favourite technique, and why?
Hilary: In situ hybridisation as I think it is amazing to be able to visualise tissue specific expression patterns throughout development. I love how it has stood the test of time, evolving to allow single mRNA imaging and spatial transcriptomics.
Apart from your own research, what are you most excited about in developmental and stem cell biology?
Hilary: The progress in, and potential for, dissecting patterning and morphogenesis in synthetic embryos, including human embryoids, is very exciting. I also like how cross species comparisons of developmental processes in organoids from different species are being used to study developmental timing.
How do you approach managing your group and all the different tasks required in your job?
Hilary: In addition to our weekly lab meeting, I meet individually with everyone in the lab once a week to discuss their projects. Juggling all the different tasks is always a challenge but I try to protect blocks of time for research-related tasks and keep on top of everything with a to do list of priorities.
What is the best thing about where you work?
Hilary: Great core facilities and some fantastic colleagues doing really interesting research.
Cath: The facilities and resources which are available at the University including Bioimaging and the Fly Facility
Lauren: Collaborative and friendly research environment.
Nabarun: Warm, friendly and extremely supportive environment alongside the easy access to cutting edge tools for cellular and molecular studies.
Ali: The collaborative environment and the facilities, particularly the selection of microscopes.
Jenny: Lots of opportunities to get involved in widening participation and social causes at UoM.
Gareth: The breadth of research going on at Manchester means there's always someone to talk to, to solve a problem or try a new idea.
What's there to do outside of the lab?
Hilary: Manchester has everything except a beach!
Cath: Close to the peak district, restaurants, football, museums
Lauren: The variety of cuisines/restaurants and live music.
Nabarun: Cosmopolitan culture of the city offers a huge range of places to explore and eat.
Ali: Excellent places for music, coffee and beer.
Jenny: Manchester has something for everyone from creatives, with the lively music and arts scene, to the more outdoorsy folk getting lost in the peak district.
Gareth: Finding the best coffee in Manchester (an endless joy) and access to great hiking (joyless if unending).