It's hard to describe with words how my experience has been at the Marine Biological Laboratory (MBL) in Woods Hole, Massachusetts, but I'm going to give it a try…
My attendance at the 2018 Embryology course at the MBL, has been possible thanks to an award I won in my home country, during the International course on Developmental Biology, held in Quintay, Chile (a post written by the students of the course was published before  https://thenode.biologists.com/tracing-the-origins-of-developmental-biology-in-latin-america/events/ ). I felt incredibly fortunate at the time to be considered to participate in this lifechanging experience at the MBL, but it wasn't until now that I understood what it really meant.
Performing research in Chile, as well as in most Latin American countries is quite challenging, both in terms of funding, equipment availability and time (imported items take at least one or two months to arrive). We are forced to learn how to plan experiments with caution, which is in part great as we become efficient with scarce resources (but also terrible because it limits our scientific creativity).
Here at the MBL it is the exact opposite: I can be the "crazy scientist" that I have always dreamed about, by not only repeating classical embryological experiments in all sort of species, but also thinking outside the box and testing new hypotheses without the fear of failure. This is one of the things that I've loved the most about the course.
I have been incredibly lucky to be able to work with so many different species, image them with a huge variety of microscopes (seriously, so many!) and yet, still had to struggle to get a slot because we were all so eager to use them. We learned how to make our own tools with Walmart items and to forge instruments with three different flames. We also had the opportunity to perform novel techniques, such as in utero CRISPR editing of mice and single molecule in situ hybridization in arthropods, among others.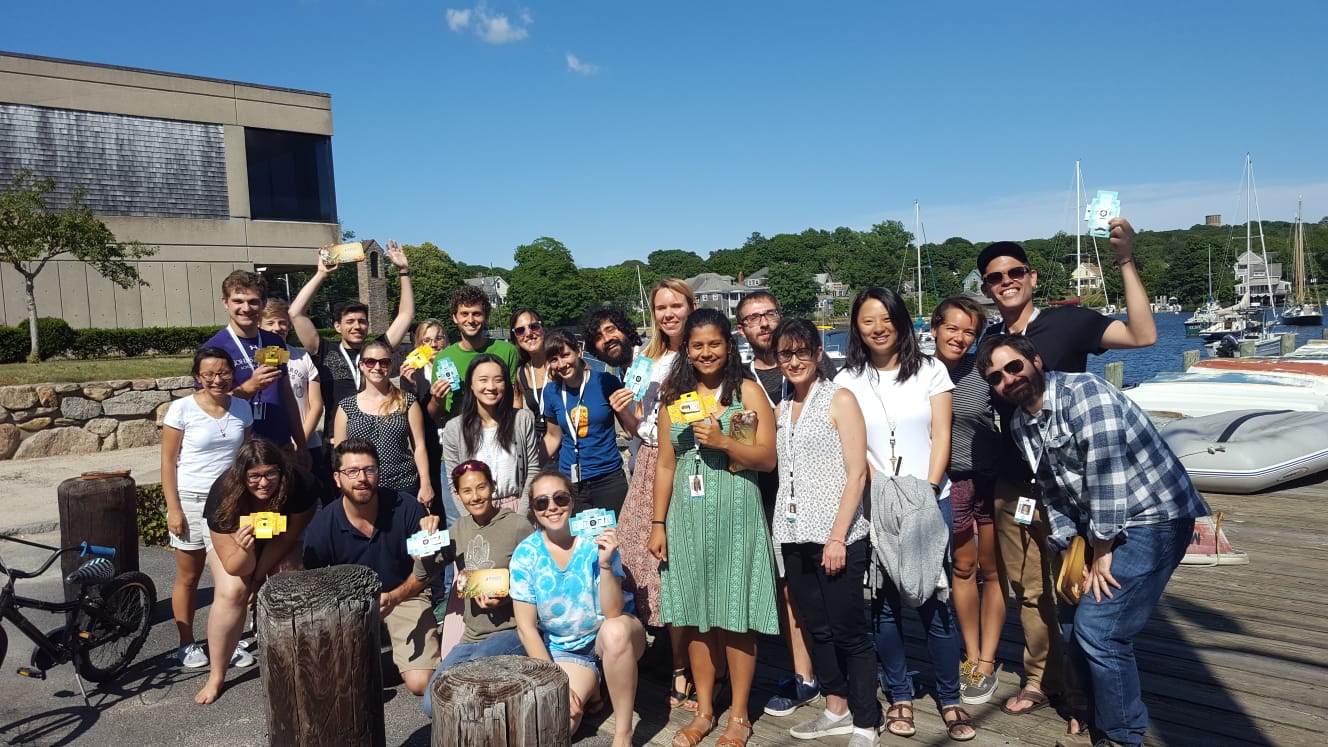 And obviously, I'm aware that our lecturers are leaders in their fields from around the world. I enjoy hearing about and discussing their work first hand, as well as having the time to interact with them personally over lunch or dinner. I remember the wonderful talk that we had the privilege to witness, given by Nobel Laureate Eric Wieschaus about the biophysical properties of Drosophila development. During our famous "sweatbox" (intense Q&A), we got the opportunity to gain further insight into his mind. Someone in the audience asked how he dealt with failure, to which he smartly replied "well, failing I'm used to, so I consider myself an expert by now", which provoked a general laughter in the room, as we all know that experimental fiascos are a common problem in our field. But he then added sage advice to that initial comment – celebrate every small success, and don't allow every failure to discourage you.
Apart from the top scientific and intellectual level of all attendees, the people I have met are incredible, coming all from different backgrounds and cultures and I've learned so much from all of them. I really like the bonds that have been established amongst our group. We all contribute with our knowledge and skills, whether it was during lectures, bench work, microscope use, and even during softball practice. Of course, I've also enjoyed sharing a beer in our break room or at the Kidd, as well as eating in Pie in the Sky and going to the beach "collecting samples". I have no doubt that this group will stay in touch and even collaborate in the future. I've been here for almost 6 weeks now and it's been exhausting, a level of sleep deprivation that I thought I was incapable of handling at my almost 30 years old, but totally worth it.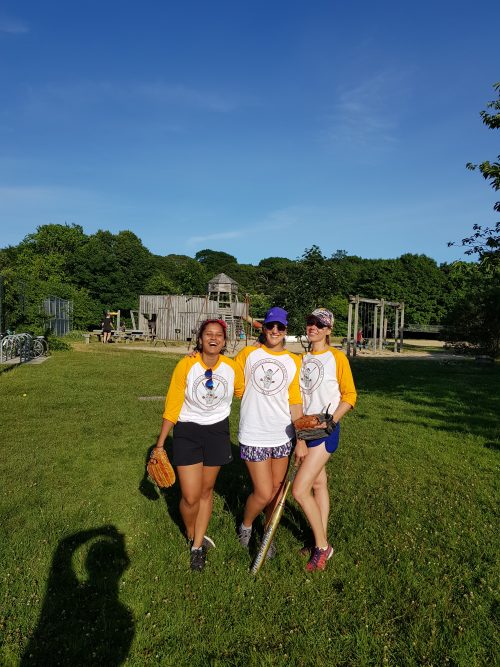 Two days before the end of it, I'm ready to go back to the real world, but a part of me never wants this experience to end. Overall, having attended the 2018 MBL Embryology course has changed my life, and I am so glad it did. For whoever is reading this article, I encourage you to apply for the 2019 class, I promise that it will also change yours…