This post was first published in Development.
Jonathan Bard, long-time colleague and friend in Edinburgh, recalls the life and work of the mouse developmental anatomist Matt Kaufman, who died in August 2013.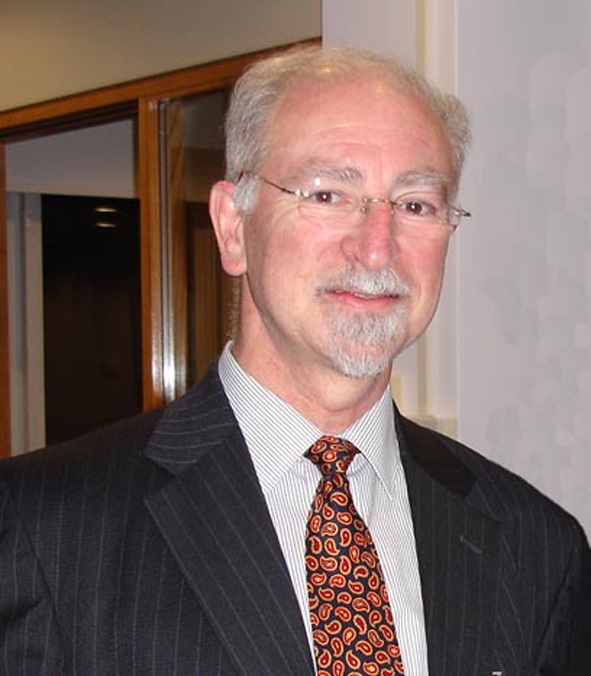 Matt Kaufman was the leading mouse developmental anatomist of his generation and played key roles in three major aspects of mouse research. He was the person who initially dissected out the blastocysts from which he and Martin Evans went on to culture embryonic stem cells. He wrote The Atlas of Mouse Development that taught mouse developmental anatomy to a generation of molecular biologists and he subsequently worked with his colleagues in Edinburgh to produce the anatomical infrastructure of mouse informatics. In all, he wrote more than 200 papers and a dozen books on mouse development as well as on Scottish medical history.
Matt grew up in a very orthodox and poor Jewish family in London. His parents saw him as a future scribe, writing the five books of Moses on parchment. One result of this early training was his exquisite handwriting; another was some formal training in Jewish learning and a long-lasting love of scholarship. This plan fell foul of a grammar school education, medical training at the University of Edinburgh and a taste of research in reproductive physiology there with Professor Anne McLaren. He decided on an academic career and moved to the mouse lab of Professor C. R. (Bunny) Austin in Cambridge in 1970 to do a PhD on mouse parthenogenesis. After this, he spent two years at the Weizmann Institute in Israel, and returned to Cambridge as a demonstrator, then lecturer in anatomy. By 1980, he had published almost 30 mainly first-author papers – his capacity for hard work and rapid writing was extraordinary!
Around then, he started his collaboration with Martin Evans who had been working on embryonal carcinoma (EC) cells in Cambridge. Matt's experience with isolating early mouse blastocysts and Evans' knowledge of culture enabled them to obtain cell cultures from the inner cell masses: originally called Evans- Kaufman (EK) cells but now known to the world as embryonic stem cells (ESCs). The five papers that they published together in 1981-1984, together with those of Gail Martin in the USA at around the same time, provided the baseline knowledge for all subsequent work on the genetic manipulation of ESCs, their use in making transgenic mouse strains and their potential for regenerative medicine. It has to be said that Matt took no part in this later work because he was really interested in the anatomy of the developing mouse.
In 1985, Matt was awarded the chair of anatomy at the University of Edinburgh, a post first established in 1705, and remained there until he retired in 2007. The University did not come to view this as an entirely successful appointment for two main reasons. First, they had hopes that he could introduce molecular biology into the department, but he was not really equipped to do this. Second, they wished to reduce the amount of anatomical teaching in the curriculum to make room for genetics and social medicine; this shocked Matt because he believed that all of medicine stemmed from the cadaver and he fought the inevitable changes at every step. In hindsight, Matt lost more battles than he should have – probably because, for all his academic strengths, he was a dreadful university politician! Things were not helped by his ill health: in 1995 or so, he was diagnosed with polycythaemia (a blood malignancy) and spent the rest of his life on the maximum dose of methotrexate his body could tolerate – he lived in a state of continuous pain and discomfort.
Despite his political and medical problems, he continued research on the developmental anatomy of the mouse and on how it was affected by polyploidy and by external factors such as alcohol and anesthesia. These essentially minor papers were part of a much bigger project (on which he worked every evening): to put on paper everything that he knew about mouse development. This work all came together in 1992 when he published The Atlas of Mouse Development, a book that turned out to be, by the standards of mouse development, a major bestseller and is still in press (a supplement is being planned that will be part of his legacy). It contained around 1500 micrographs of sections from all 26 Theiler stages of mouse embryo development, each labeled to show the tissues, together with detailed explanations of what was happening at each stage. The book explained mouse development to a generation of molecular biologists making and analyzing transgenic mice, who had the shock of realizing that doing the molecular genetics was far easier than understanding the resulting phenotypic changes!
About then, mouse informatics was getting off the ground both at the Jackson Laboratory in Maine and at the MRC Human Genetics Unit in Edinburgh and it was soon clear that more was needed than just the basic genomics. I approached Matt and suggested that, for each Theiler stage, we should integrate all of the tissues into a parts-of hierarchy. One benefit of this would be that his beloved Atlas would get a proper index; another, of course, would be that the hierarchy (which soon became an ontology) could be used as the anatomical core for a database to which could be added tissue-associated data (e.g. gene expression). This was implemented by the Jackson Laboratory and is now a key feature of the mouse informatics resource there.
At the MRC Human Genetics Unit, Richard Baldock, Duncan Davidson and I decided to go further and to make 3D reconstructions of mouse embryos from the slides that Matt had used for his Atlas and to include all the tissue boundaries so that gene expression could be shown accurately. This led Baldock and Davidson to produce the first online graphical atlas for capturing gene expression data, to which Matt continued to provide detailed anatomical input up until about 2011.
This is not to say that he had stopped doing other research. Apart from mouse work, he had a long interest in the medical history of Scotland in general and the University of Edinburgh in particular. Starting in 1992, he produced a series of articles and books on medical history, including an important history of the chair of anatomy at Edinburgh that was part of the exhibition he organized to celebrate the 300th anniversary of its initiation. By this time, Matt was near retirement and there was some degree of reconciliation between him and the University. Indeed, there was no argument when, in 2007, he was finally and properly elected to the Royal Society of Edinburgh.
Matt was fortunate in having a very happy home life. Claire, his wonderfully tolerant wife, put up with his never-ending work, his 1930s Lagonda car that was always breaking down and the sheer quantity of working papers, historical documents and research publications, not to mention histological slides, that littered the house as well as his very large office. Indeed, it was only those who had to deal with Matt's non-research, academic life who did not get on well with him! Everyone else appreciated his somewhat eccentric interests, his kindness, his ability and his old-fashioned courtesy. For me, he was a very good colleague and friend – I miss him