UPDATE
The scuttling of conferences by COVID-19 has deprived scientists of one of their main ways to network*. Gone now are the chance (or not so chance) encounters with people you know only from author lists as you stand in line for coffee between talks, in elevators or bars, at poster sessions and organised socials…This new world has spurred much discussion on the future of scientific gatherings, and also spawned a plethora of online meetings and seminar series which may well become part of the new normal post-pandemic. However, many of these online events lack something approaching a networking element. 
With this in mind, we've decided to conduct an experiment: an online networking event for developmental biology and stem cell researchers across the world. As 2020 marks ten years of the Node, it will also be a kind of birthday party for us, and following literally seconds of thought we'll be calling it
The Node 10th Birthday Online Networking Event
Wednesday 29 July
4PM BST (should last 1-2h)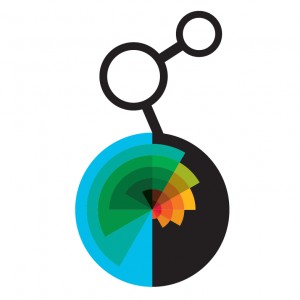 The event will take place in the virtual world – more specifically in Remo, a virtual conferencing tool (Development is also planning to use Remo for its upcoming conference on human development – registration is open until 17 July). In the Remo world you join a virtual conference centre and interact with real people at virtual tables via your webcam. We think it's got a lot of potential for networking to complement your usual Slack channels and Zoom groups.
We're currently working on the format, and are thinking of a mix of guided and free networking activities. For instance, you might sign up to join a table led by an expert in a certain area of science (e.g. writing papers, starting your first lab, reopening labs after lockdown, diversity and inclusion in science), or be paired with someone at random to talk about your interests, scientific or otherwise.
In the spirit of the Node, we also want community input – what kind of things would you enjoy and benefit from in an online networking event? We've set up a survey where you can share your ideas and register to attend (note even if you don't plan to attend, if you have any opinions or ideas on the format, we'd love to hear them)
We're looking forward to your feedback, and to meeting you in July in Remo!
---
* If this word makes you shudder, you could try to see it more as a good way to meet future collaborators, employers, employees, invitees, inviters, allies, friends…you could also try a small dose of it by joining the Node Network, our online database of developmental and stem cell researchers.