Here is a little backstory to our zebrafish Brainbow (Zebrabow) paper published in Development. After finishing up my graduate work in Josh Sanes's lab at Harvard, I decided to join Alex Schier's lab to work on zebrafish neural development. Ironically, Alex soon moved from NYU School of Medicine to Harvard and I ended up being just across the street from Josh's lab. The close proximity sparked the collaboration (also with Jeff Lichtman's lab) to adapt the mouse Brainbow multicolor fluorescent labeling technique to zebrafish.
One fun aspect of this project is that many beautiful images are produced that capture people's imagination. Our colorful zebrafish images have reached far and wide over the years, gracing the covers of many posters, meeting booklets, and conference websites. One image was even made into a mouse pad by Olympus, the microscope manufacturer.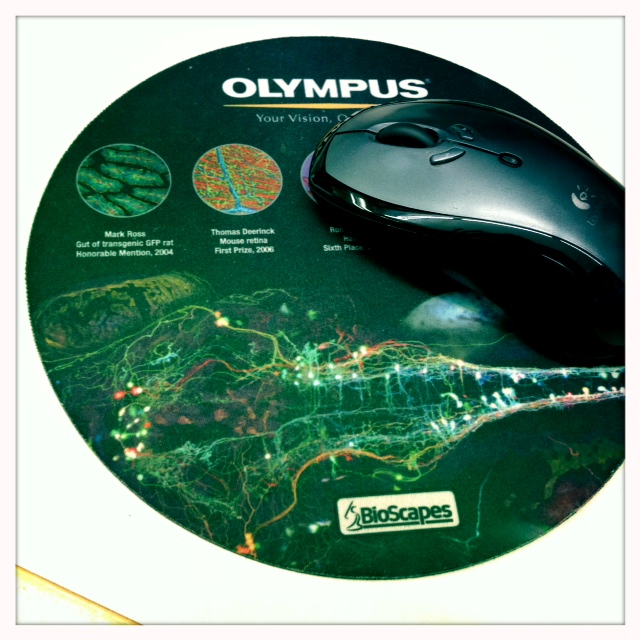 To make Zebrabow more than a tool to take pretty pictures, we addressed several key technical issues about this technology, as reported in our Development paper. We showed that Zebrabow labeling is broadly applicable to many tissues in embryonic, larval, and adult animals. Furthermore, the diverse fluorescent colors in Zebrabow animals are stable and faithfully inherited after cell division, making it an ideal tool for lineage-tracing analysis. Our work is just the tip of the iceberg of what Zebrabow can do. Last summer we distributed our Zebrabow lines to more than 100 labs with the hope for many interesting uses for this technology.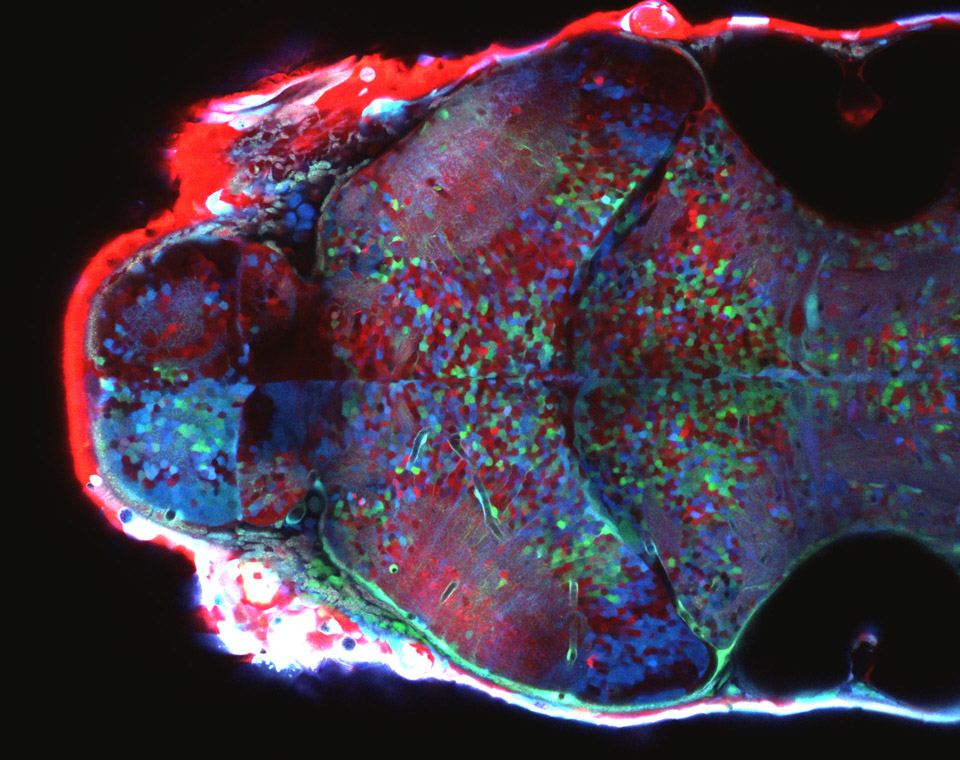 Unexpectedly, there are also some caveats to having pretty Zebrabow pictures around for all to see. My daughter visited the lab a while ago, and I wanted to impress her with beautiful GFP-labeled axons. She took a look in the microscope and asked, "Where are all the other colors?" The bar has officially been raised.