In December last year, a group of editors and publishers, including editors from our sister journal Journal of Cell Science, got together at the annual ASCB meeting to discuss ways in which we could improve the way in which scientific output is evaluated. There is much discontent in the community with the all-pervasive importance of the Impact Factor, and this meeting looked at how we might find a more balanced way to assess individual researchers and their work.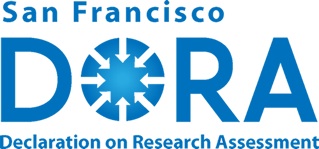 Today, the results of this discussion are being made public, with the release of the "San Francisco Declaration on Research Assessment" website, and accompanying editorials in Science, eLife and other journals. As initial signatories to the Declaration, The Company of Biologists and its journals fully support, and comply with, the proposals for Publishers stated in the Declaration – look out for more information on this in an upcoming editorial in Development.
I'd encourage you to read the Declaration, and – if you agree with its principles – to sign it. In my personal opinion, reflected in what I frequently hear from members of the community, the prevalent use of the Impact Factor as a mechanism to judge a scientist's worth (and hence future job prospects) isn't healthy. I also think that developmental biologists may suffer more than some in other fields: the very nature of our work often makes for long-term projects, and so the two-year window of the Impact Factor does not reflect the speed of our field. So I hope that this Declaration will help to change the culture of research assessment, and to ensure that research and the researchers behind it are assessed on their individual merits and not on the number associated with the journal in which they happen to have published.
We'd love to hear your thoughts on this Declaration, so please comment below if you've got anything you'd like to discuss with the journal and with the developmental biology community at large.