For this month's SciArt profile, we caught up with Bob Goldstein, a professor at UNC Chapel Hill, who uses various printmaking techniques to produce unique posters advertising scientists' talks, as well as other art that is shown in galleries and held by permanent collections including New York's Poster House museum.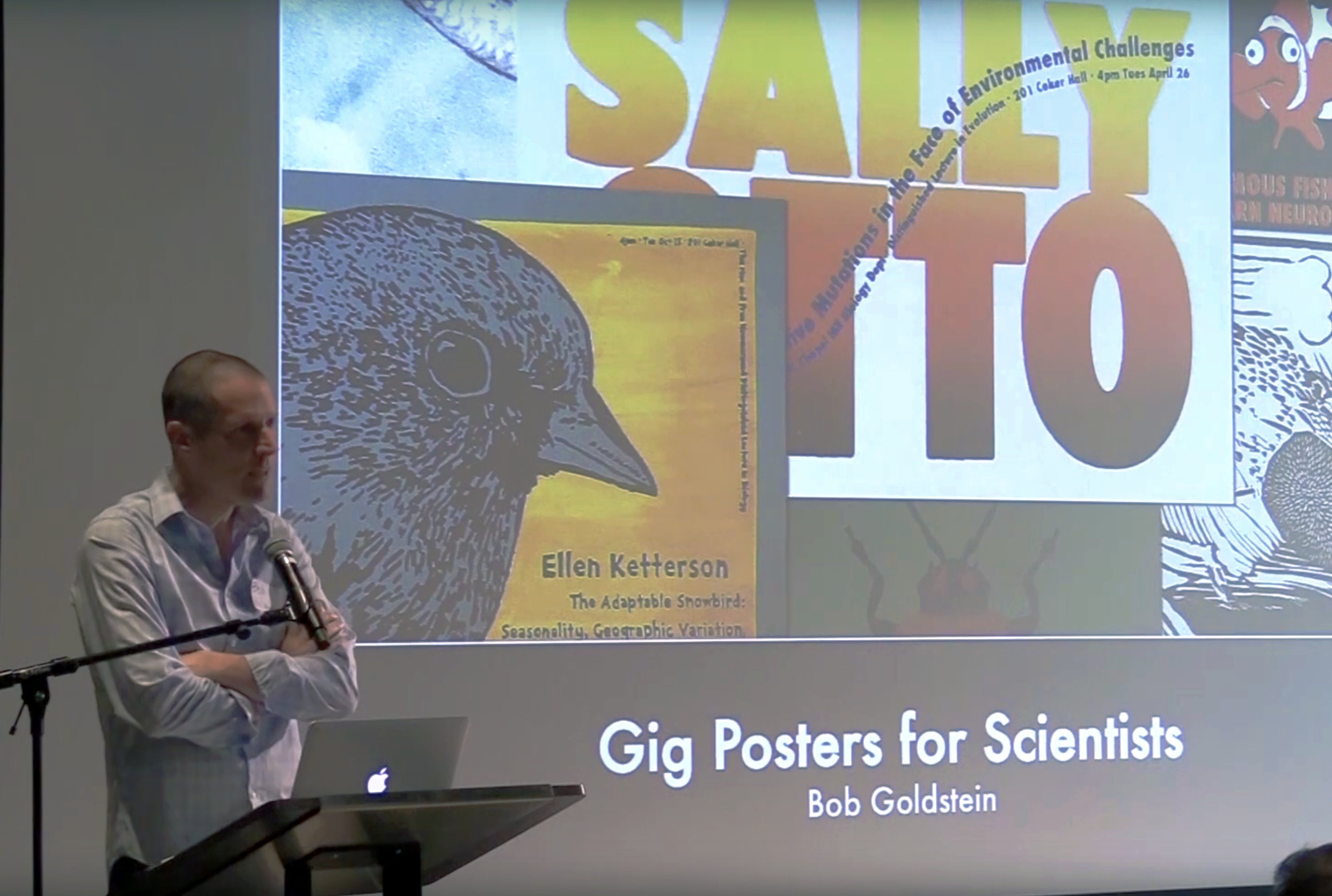 Where are you originally from and what do you work on now?
I was born in suburban New York, and trained in Texas, England, and California before starting my job in North Carolina. I run a lab where people use C. elegans to discover fundamental mechanisms in cell and developmental biology, plus we're developing tardigrades as an emerging model system to study a few different things.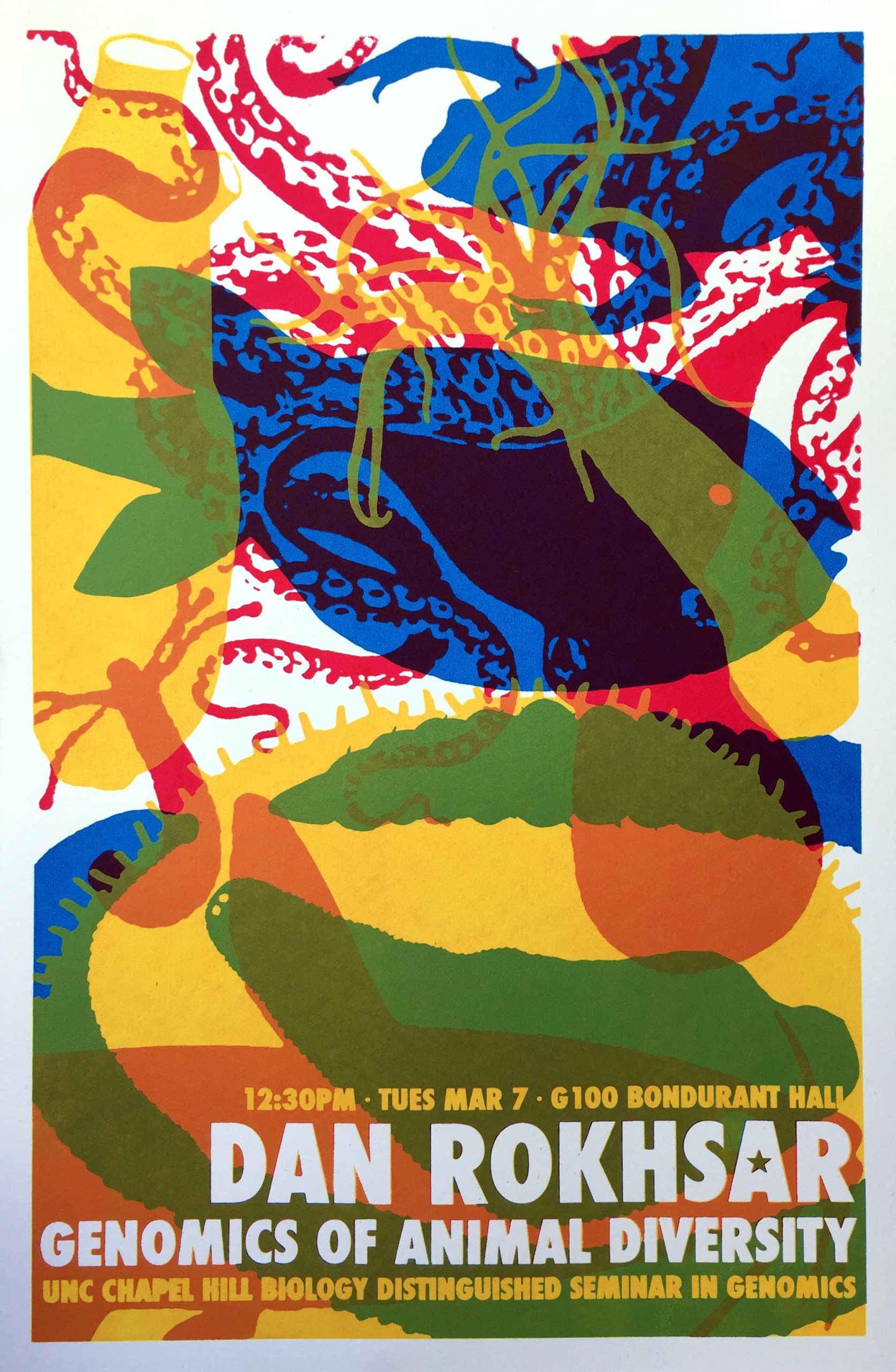 Were you always going to be a scientist?
No – I confess that I didn't really know what scientists did until late in college, when I took a course that focused on experiments. Before then, I had viewed science cynically as just a giant mountain of facts. It was during the course that I realized that science involved creative people devising clever solutions to answer fascinating questions. I was an instant convert, although it took about two years of grad school before I developed the skills and discipline to make any experiments work. I considered a lot of other careers during those two years.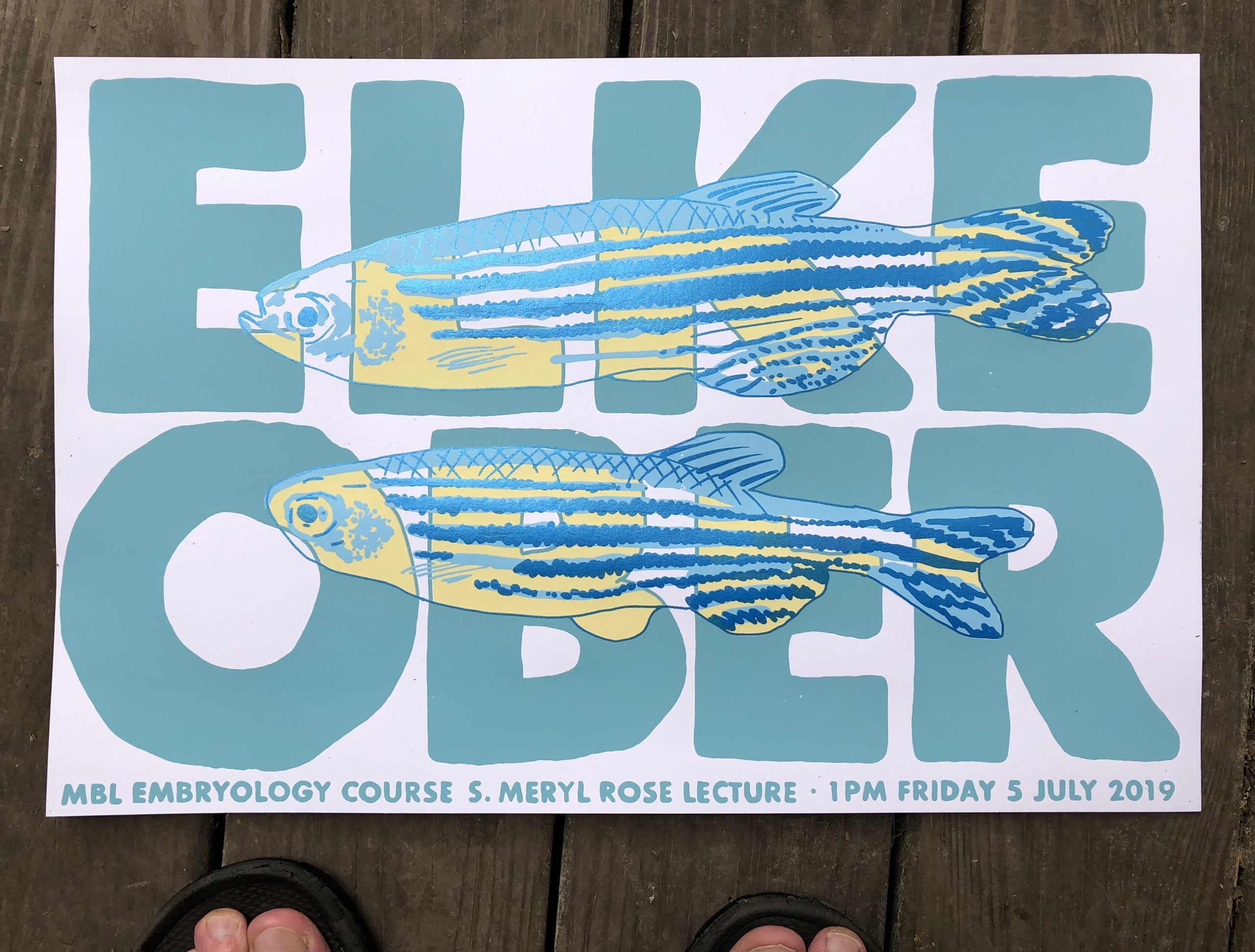 And what about art – have you always enjoyed it?
I've long enjoyed going to see art and making things with my hands. Parenting meant making things often – both of my kids are very creative, and when they were young, they loved making things that we did not know how to make. We did that just about every weekend. As they grew up and developed other interests, I kept making things on weekends. It took me a while to call any of it art. Like lots of people who make art, I have constructive urges, and acting on them can feel cathartic to me, much as I expect it feels for people who act on destructive urges.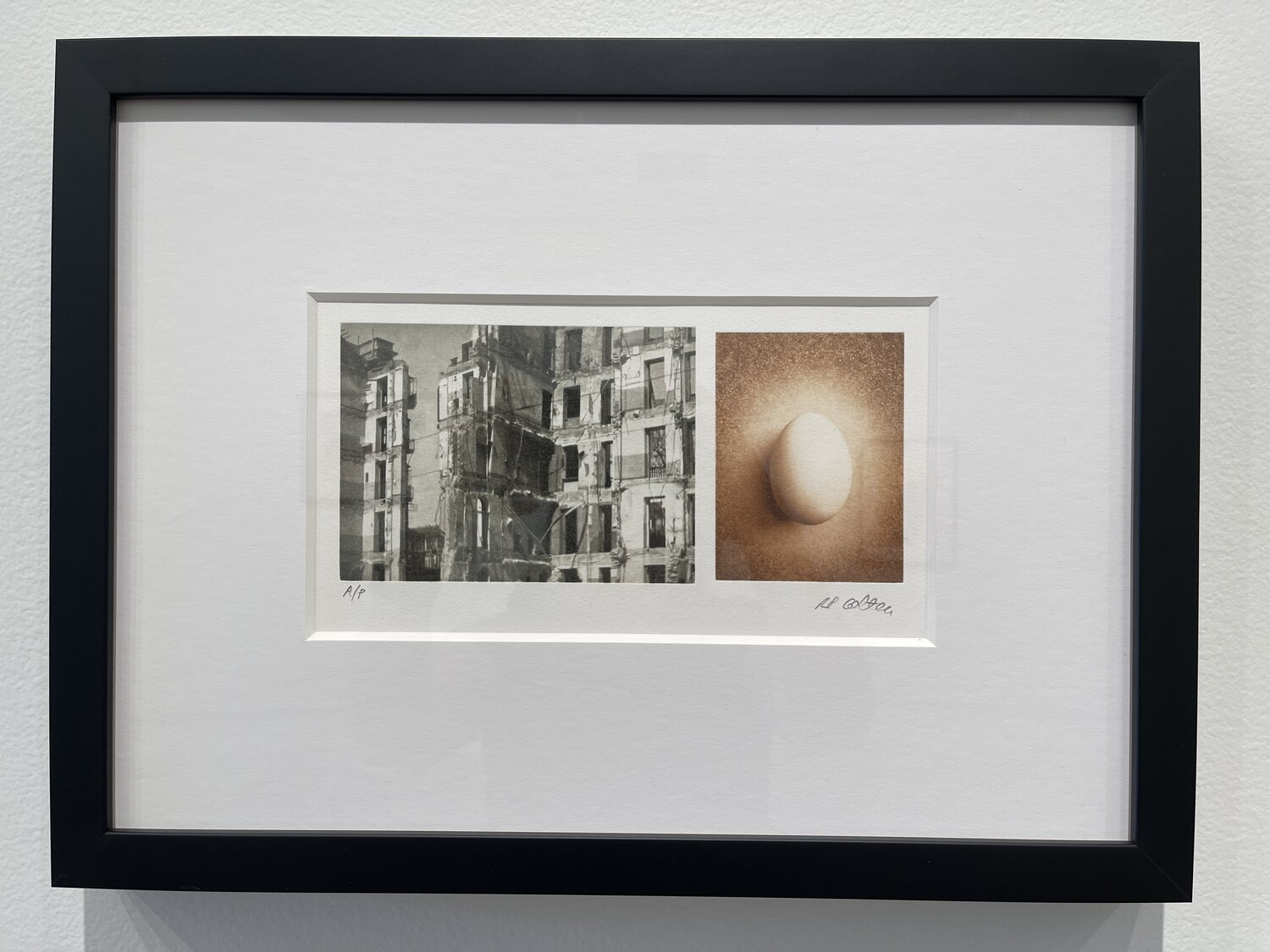 What or who are your most important artistic influences?
When I began screen printing, artists who made gig posters for bands were influences. Now I co-teach an unusual course with an Art professor, Beth Grabowski, who literally wrote the book (or a book) on printmaking, together with Duke University Art professor Bill Fick. They've been strong influences, along with other local printmakers that form a friendly and interactive community. And these days I think a lot about the old Italian poster artist Leonetto Cappiello, printmaker Delita Martin, and lots of people who make subversive public art.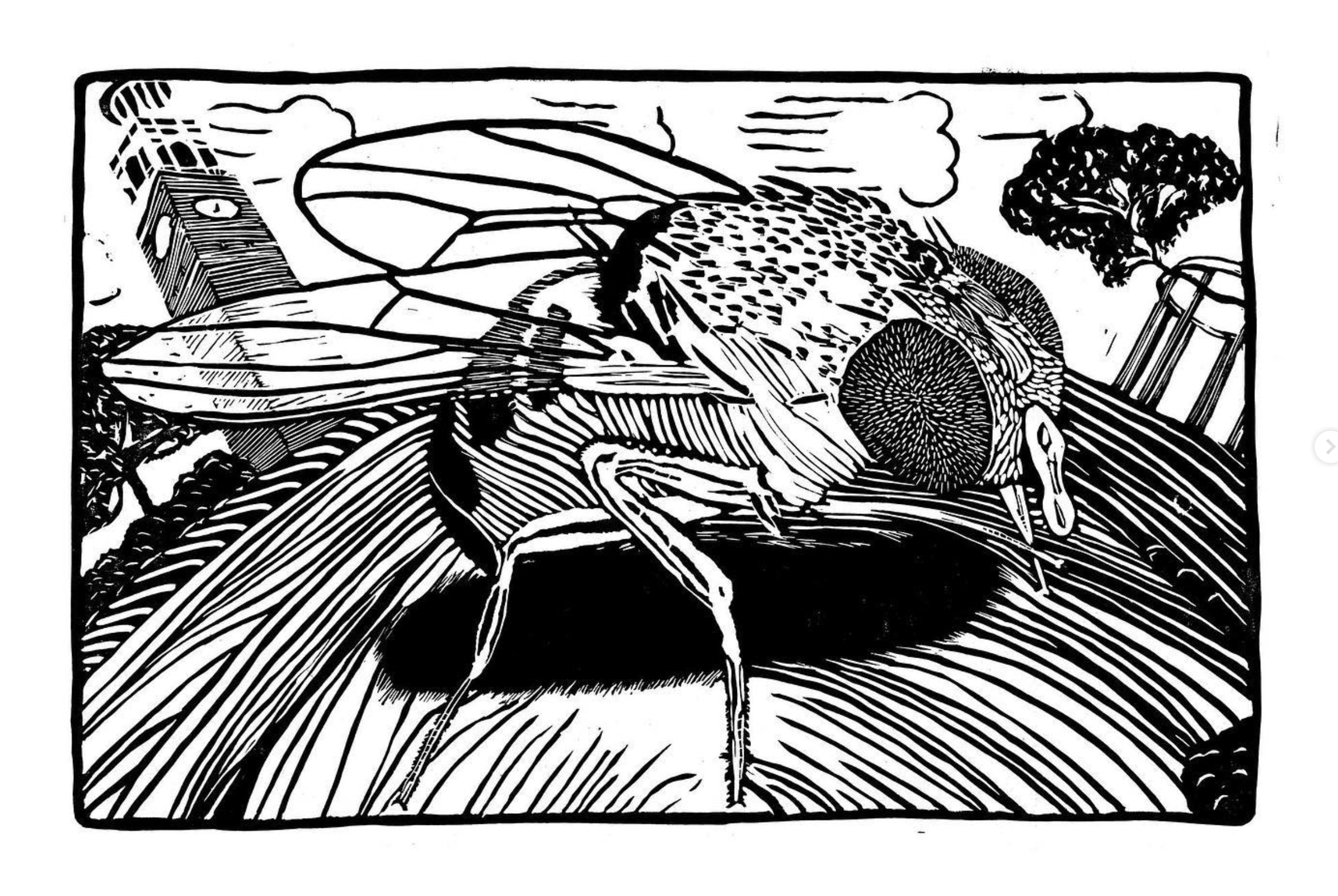 How do you make your art?
I use mostly screen printing, which involves using a squeegee to push ink onto paper through complex stencils supported by a fabric mesh. And I use other printmaking techniques – woodcut, linoleum cut, photogravure, intaglio – by standard and experimental methods, along with a little drawing and painting.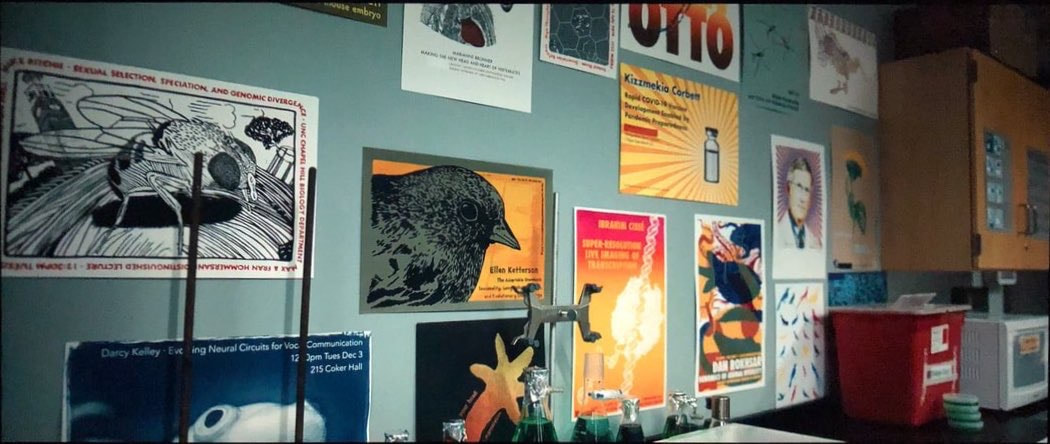 Does your art influence your science at all, or are they separate worlds?
More and more I see ways that art influences my science, mostly in how I look at microscopy images and videos – and what I notice in them. And the converse is frequent: Science often influences my art. For years I've made gig posters for scientists' talks. About two dozen of them just appeared in scenes of a movie called Emergency. And I've used Python programming to develop new ways for me to convert photos and drawings into patterns of dots that I can screen print.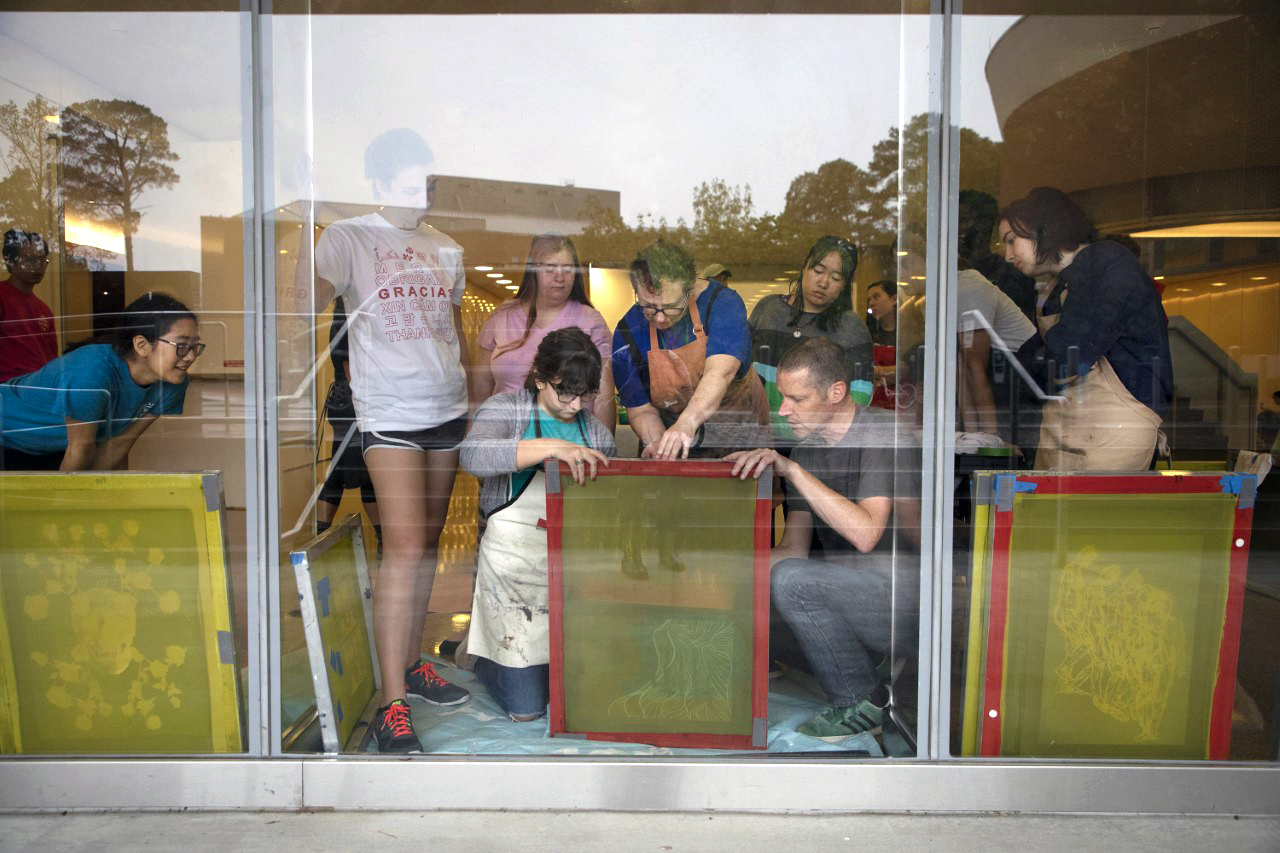 What are you thinking of working on next?
I keep a long list of ideas in the Notes app on my iPhone, which helps me compartmentalise: I make art on weekends, and I set aside art ideas during the week when I'm focused on science. Only the Notes app knows what's up next!
You can find more of Bob's art on Instagram and his lab's science at the Goldstein lab web site
Thanks to Bob and all the other SciArtists we have featured so far. You can find the full list here. We're always on the lookout for new people to feature in this series – whatever kind of art you do, from sculpture to embroidery to music to drawing, if you want to share it with the community just email thenode@biologists.com (nominations are also welcome!)