In this latest SciArt profile, we spoke with Kimberley Snowden, who has a background in plant molecular and developmental biology and makes science-inspired polymer clay artwork.
Can you tell us about your background and what you work on now?
I have a background in plant molecular and developmental biology. I enjoy working out at a mechanistic level how plants get their very complex forms. In particular, I have worked on plant shape or architecture, and the molecular genetic controls of plant branching for a while now. While we understand a lot about the hormones and signals that contribute to the development of branches, there is still a lot to learn, particularly at the level of the whole plant.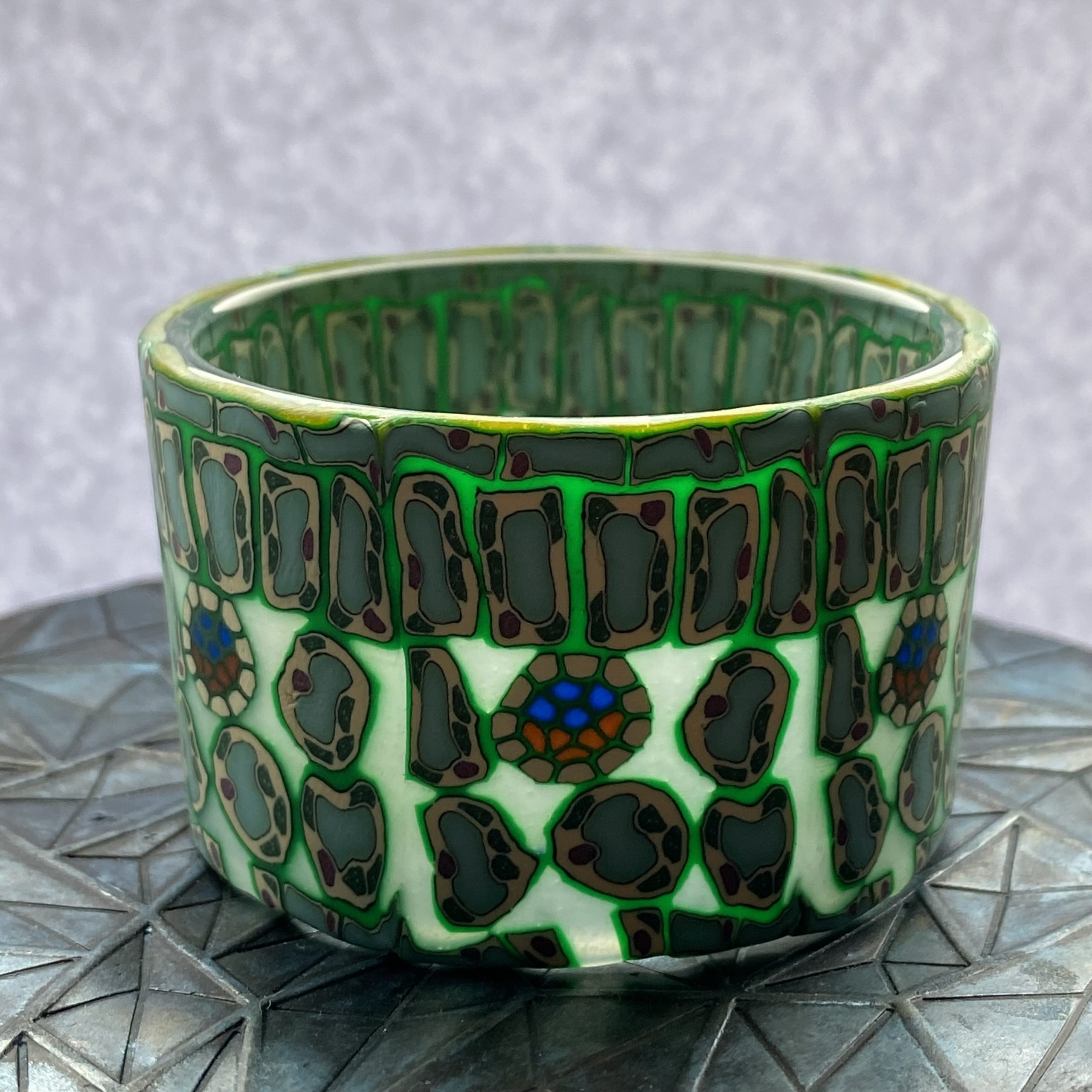 Were you always going to be a scientist?
Yes I think so. From a reasonably early age I enjoyed the idea that we can understand the world around us using science. That if we collected data and used some logic, then perhaps we could figure out how things work. The idea that science can help us solve problems and help advance the human race is very appealing to me. Although as I've gotten older I've come to appreciate our problems require so much more than science to give us enduring solutions.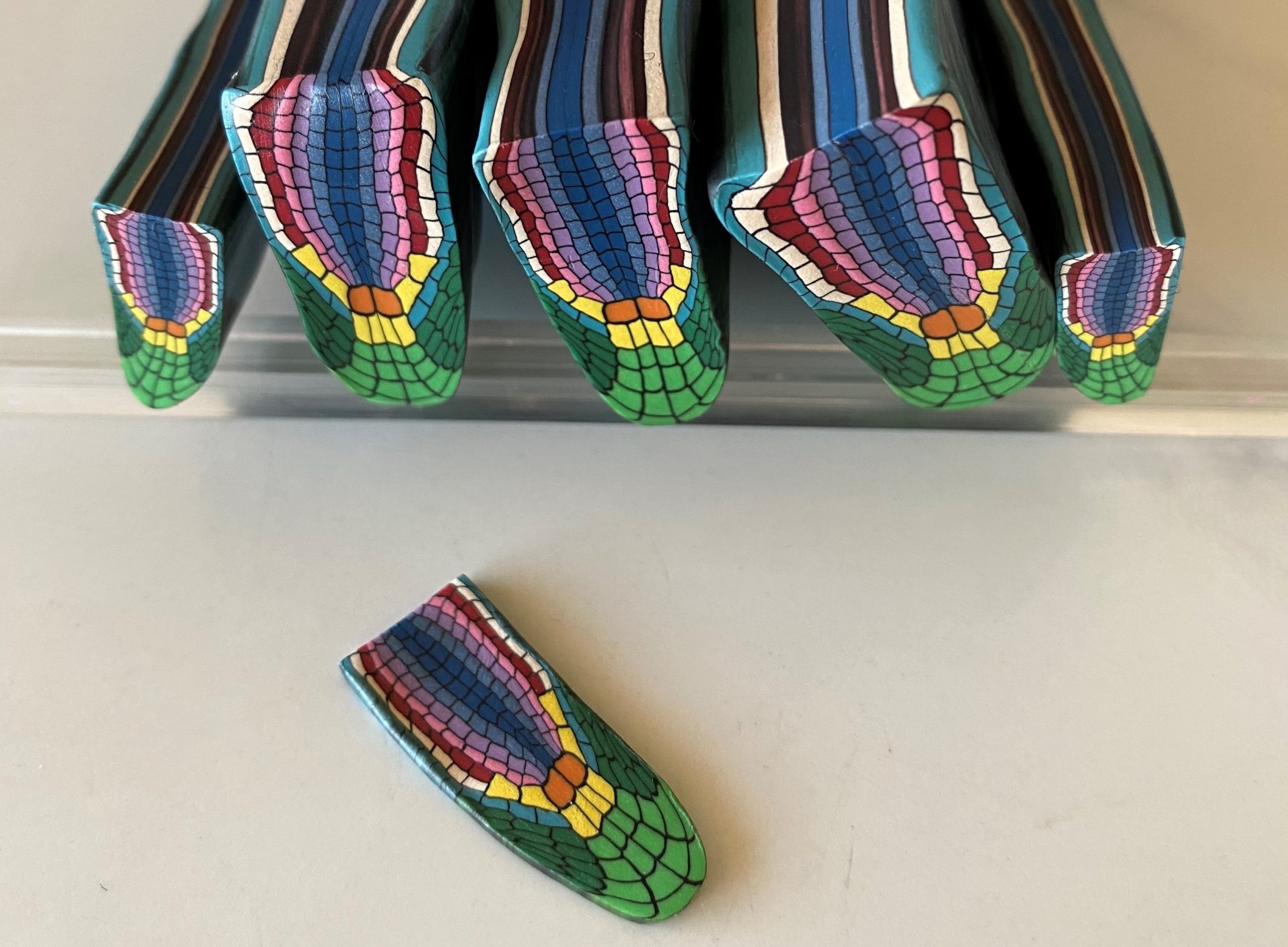 And what about art – have you always enjoyed it?
I never felt I had much aptitude for art for much of my life. During my postdoc years I lived in a few very beige apartments and became very drawn to environments and art that were full of colour. I had dabbled in pottery on and off for many years, but had been frustrated that I couldn't get the detail or colour that I wanted to. And then by chance in 2017 I stumbled into the world of polymer clay, being captivated by the colours and possibilities of this medium. Along the way I learned cane making, and have been hooked ever since.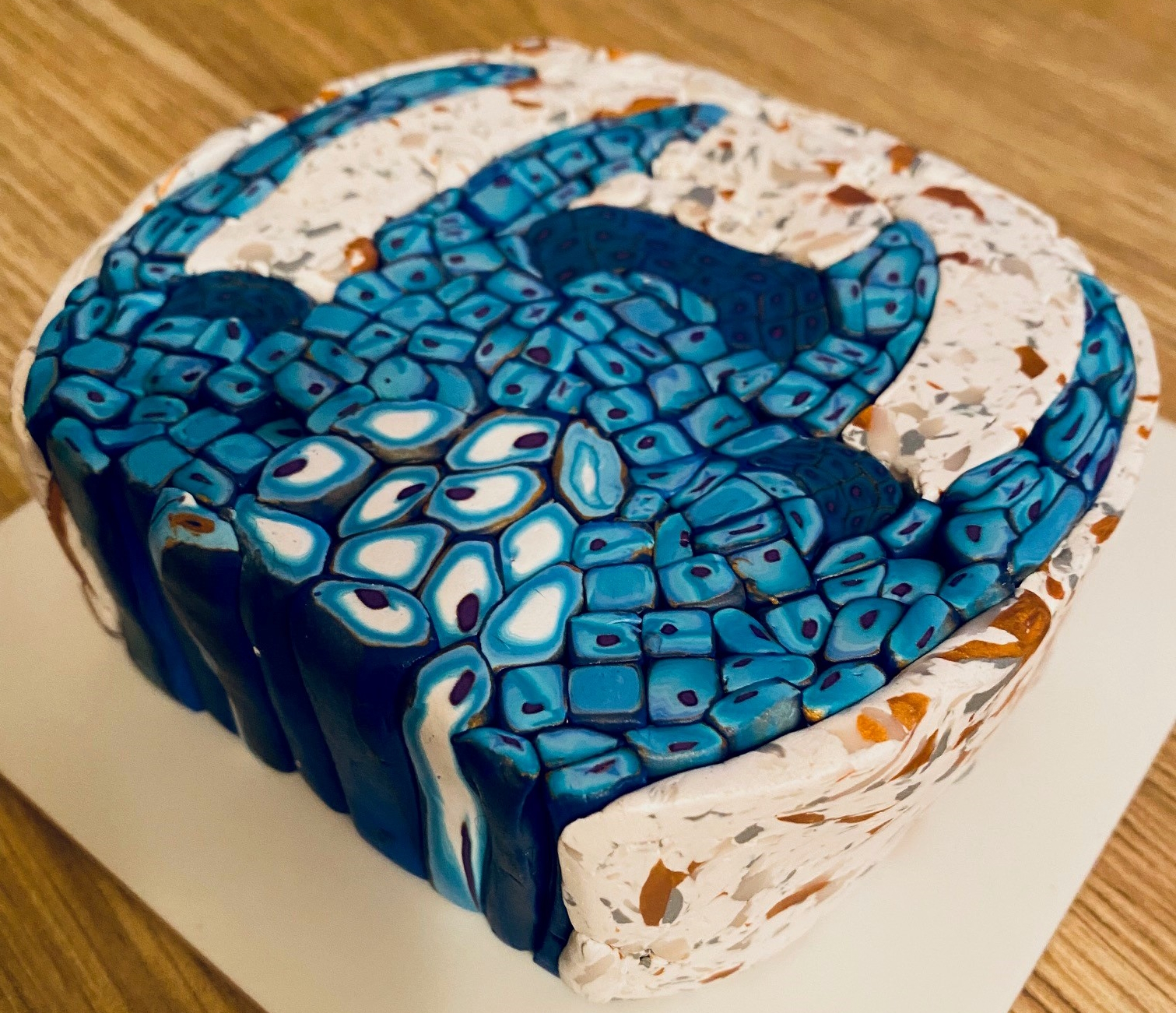 What or who are your most important artistic influences?
I've always been drawn to tactile types of art, including ceramics, glass, and sculpture. In general I like colour and abstract art, but actually many different art styles and forms appeal to me, so it's hard to narrow that down. In the polymer clay world I am inspired by many artists, and would suggest to those unfamiliar with this medium to check out the works of people like Kathleen Dustin, Georg Dinkel, and Adam Thomas Rees. On a more personal level, a lot of the skills I learned to make canes came from the generosity of artists like Fiona Abel-Smith.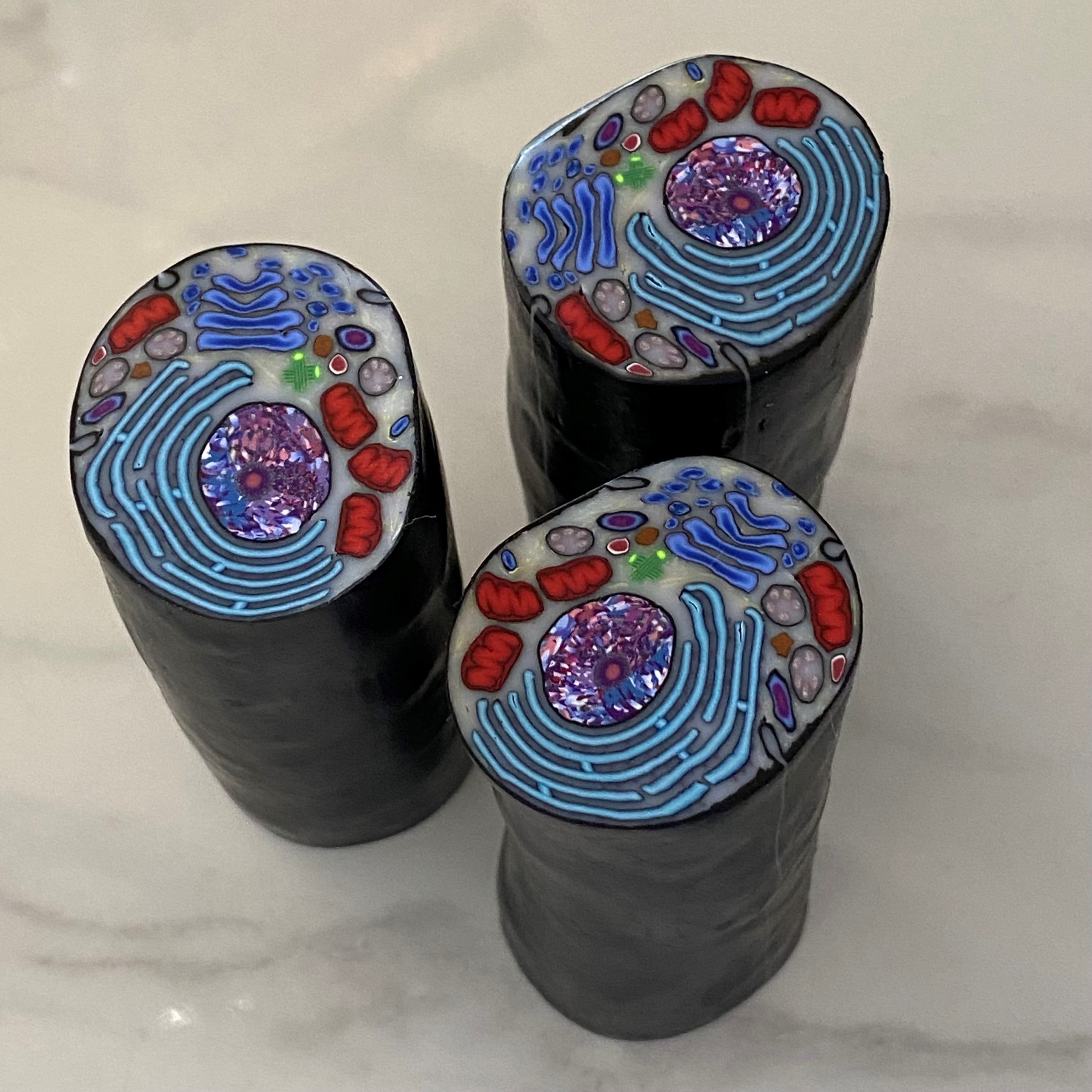 How do you make your art?
I start with a rough sketch of my subject, often based on looking at many images of whatever that might be. Sometimes I spend time learning about the subject as well, so that I feel I know a bit more than what I might see in photographs. Then I need to work out the level of detail needed, and spend time thinking about how to achieve that, or if it is achievable at all at the scale I work at. Some things that might be easy to draw can be very difficult to convert to a cane format. An example of that is when I recently made a version of Hokusai's Great Wave off Kanagawa in cane form – there the small details of the wavelets took me a few attempts and approaches to get something I was happy with. Consideration of contrast and colour combinations is also very important, and not something I feel I have mastered yet. Then I usually build the components of the cane, incorporating blends, and a few other different methods before reducing those to a size that can be used in the cane. Assembly of the components into the cane happens next and requires components to be sized appropriately and for everything to be fitted well together. Rushing that aspect usually causes a lot of problems in the final cane, as the physics of reduction mean that clay will move into any gaps causing distortion. My complex canes are often built around 12 cm in diameter and 4 or 5 cm in height, and once finished the whole cane is reduced down to something more like 3 cm in diameter. Final items are made with slices of my canes, which are then cured by baking in a domestic oven.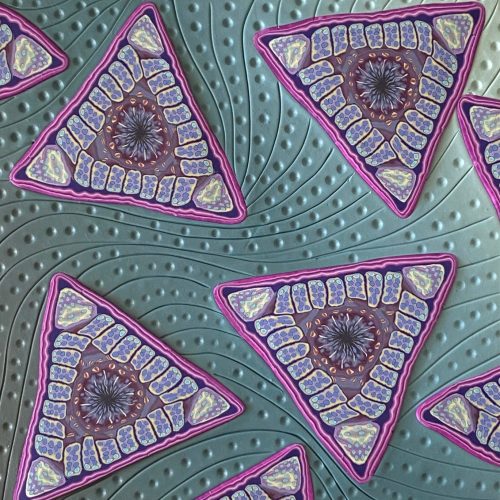 Does your art influence your science at all, or are they separate worlds?
I think it is more that my science influences my art. My science background has taught me to be detail oriented which often results in me putting too much detail into my art. I have to balance portraying what is real versus what I think could convey the essence of a subject. An example of that would be my animal cell cane. There are no animal cells that look exactly like that, and the scale of different organelles is all over the place, which was necessary so that they could still be recognisable in the finished piece. In spite of that most people would still recognise it as being a cell.
What are you thinking of working on next?
I haven't decided, and I'm always open to ideas! A few of my science canes have come from suggestions by other scientists. Some science subjects don't lend themselves easily to a cane design, and so I sometimes think about a possible subject a long time before I start on it. Currently I have another native New Zealand flower in mind as one possibility. In the meantime, I often make kaleidoscope canes when I'm between complex cane projects, which I enjoy because of the combination of symmetry and often quite organic designs.