If you are a plant developmental biologist studying the Selaginella spikemosses, you might be interested in this beautiful animation that shows the life cycle of the Selaginella, Selaginella apoda
Life Cycle: Selaginella apoda from Ciaran Moloney on Vimeo.
And if you are captured by the simple beauty of this plant, you might also like a Development cover we published three years ago featuring the lycophyte Selaginella kraussiana.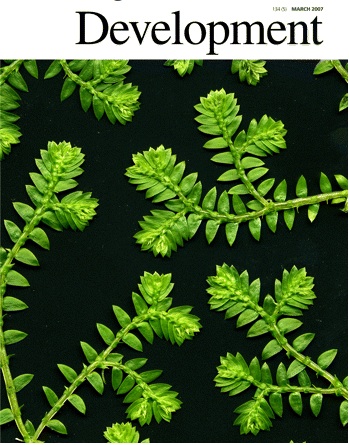 The image shows the small dorsal leaves, large ventral leaves and the shoot branching pattern of this plant and was submitted by Harrison et al. to accompany their paper on how the growth of leaves from the meristem of S. kraussiana differs to that of flowering plants; a study that provided a framework for future comparative studies of meristem and leaf development in land plants.