Stem cells have the unique properties of both self renewal and differentiation into various lineages. In the last few years, chromatin architecture and noncoding RNAs are emerging as major players in both gene regulation and stem cell differentiation. This November, Abcam is hosting a conference in Sicily to promote this exciting field, and has teamed up with the Node to offer the chance to be the conference's official Reporter, with free registration!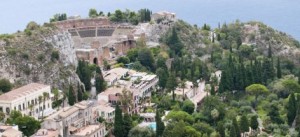 Are you fascinated by chromatin organization, transcriptional regulation and stem cell biology? Do you want the opportunity to attend a world class meeting in a beautiful setting, to promote your own work and meet leaders in the field? Are you a keen communicator of scientific research?
The Reporter will provide regular updates from the conference via Twitter, and write a meeting report to be published on the Node and Abcam's website.
Applying is easy: just send a short paragraph (max. 200 words) to events@abcam.com, letting let us know why you think you are the ideal candidate. The winner will receive free registration to the meeting (travel and accommodation not included).
Application deadline: August 1st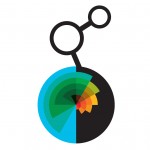 Meeting information
Chairs
Luciano Di Croce & Danny Reinberg
Confirmed speakers
Salvador Aznar Benitah, Shelley Berger, Giacomo Cavalli, Victor Corces, Amanda Fisher, Xiang-Dong Fu, Kristian Helin, Taekyung Kim, Robert Kingston, Tony Kouzarides, Erez Lieberman Aiden, Diego Pasini, Ramin Shiekhattar, Ali Shilatifard, Alexander Tarakhovsky, Maria Elena Torres Padilla and Kenneth Zaret.
 Conference deadlines
Talk abstracts: August 1st
Poster abstracts: September 8th