Last month, the advocate-general of the European Court of Justice gave his opinion on a long-running legal debate about a patent filed several years ago in Germany. If the Court follows his recommendation, patenting of applications using embryonic stem cells will be prohibited on moral grounds.
13 leaders of major stem cell projects in Europe responded to the advocate-general's statement with an open letter published in Nature this week. They express serious concerns about the impact of a patenting ban on European research.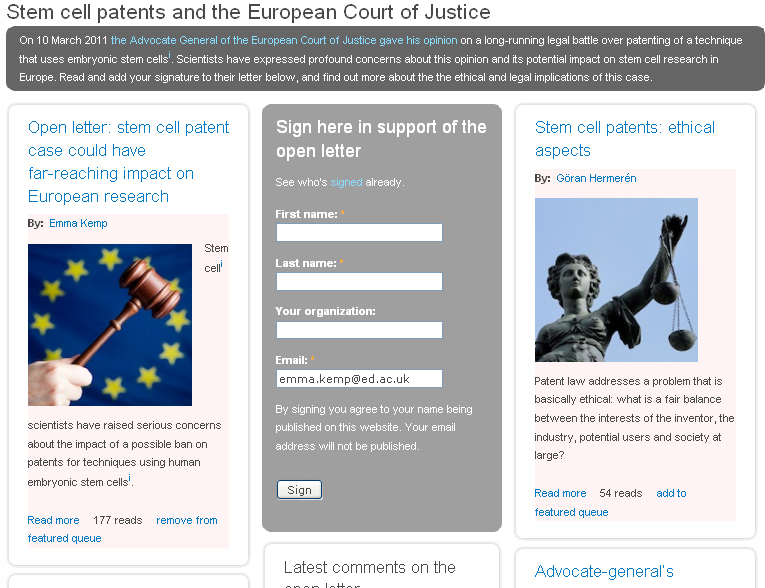 EuroStemCell, Europe's stem cell hub, has collected comments and information about this case on its Stem cell patents topic page. Visit the site to read the open letter and find out more about the case.
Post a comment on the site, or add your signature to the letter if you wish: http://www.eurostemcell.org/stem-cell-patents