The field of modern genetics owes a lot to the pioneering work of Thomas Hunt Morgan on the little fruit fly. A great part of his work was conducted in a small, busy fly room at Columbia University, famous not only for the great science that was done there but also for its democratic social environment. At least 5 people who worked with Morgan or one of his students went on to win Nobel Prizes, and Morgan himself was awarded the Nobel prize in 1933 for his work on the role of chromosomes in heredity.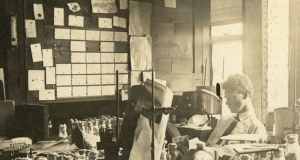 A new exhibition starting today in New York allows you to visit a reconstructed version of the 1920s fly room- including hundreds of milk bottles with fruit flies, vintage microscopes and original documents from the scientists including index cards with mutant fly drawings. There will also be projections of reenactments of events that happened there and macroscopic images of fruit flies. The exhibition is accompanied by a lecture series focusing on the importance of the discoveries in Morgan's fly room in today's research, taking place in the reconstructed room itself.
So whether you are a fly pusher yourself, or just an enthusiastic of the history of science, and you happen to be in New York, why not pop down to Pioneer Works in Brooklyn and visit the exhibition? If you are not lucky enough to have a chance to visit the exhibition, do not despair- the reconstructed fly room has also been used as film set! The feature film 'The fly room' focuses on the relationship between one of Morgan's students, Calvin Bridges, and his 10 year old daughter, and is scheduled to hit cinemas early next year. So look out for it!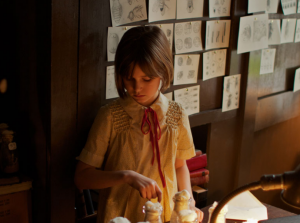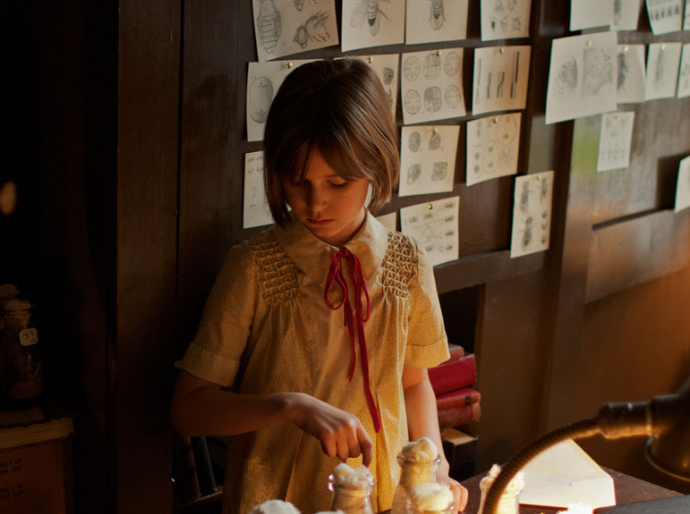 The Fly Room exhibition will be showing at Pioneer Works in Brooklyn, New York from the 24th of July to the 20th of August.
You can find out more about the exhibition and the lecture series here and you can read an article in The Scientist about the feature film or visit the film's website.