Despite the fact that I write this meeting post after three weeks of the summer school, I feel as though I'm writing directly from the Hydra Island, the experience and memories are that fresh!
I was fortunate enough to be selected to participate in the 8th European Summer School on Stem Cells and Regenerative Medicine held in Hydra, Greece from 15 – 21 September, 2012. Hydra is a unique Saronic Island located in the Aegean Sea. Known for its place in Greek war and it's special donkey-mode-of-transportation, Hydra is a picturesque Mediterranean sunshine spot. No other places would be as perfect as this location for a summer school. Thanks to the organizers! On a discrete note, there are small group of fresh-water Cnidarian animals known also as Hydra. I am tempted to draw the connection between this and stem cells, as these creatures possess great regenerative ability!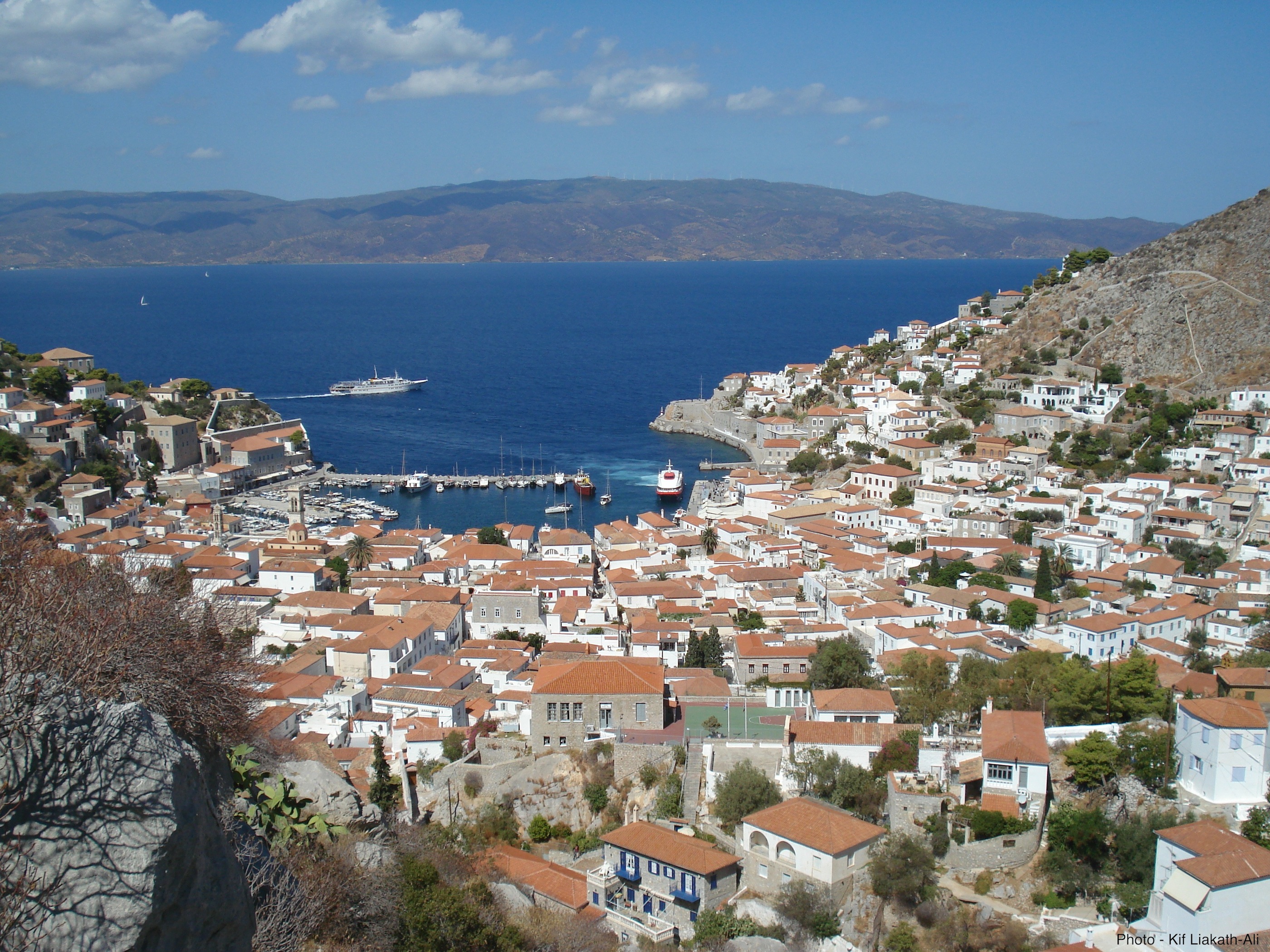 The summer school began with a plenary lecture by Shin-Ichi Nishikawa. He took us through his research and experiments during his early career on the development of haematopoietic stem cells. He also touched the classic embryological aspects of haematopoietic stem cells.
The next six days lectures were divided into three broad themes within stem cell biology: 1. Paradigm stem cell systems 2. Regulation and dysregulation 3. Into the clinic. Leaders in the respective fields presented lectures in these themes. It was rather exciting to sit and listen to those speakers whom I know through their breakthrough publications in the field of stem cell biology. While Cédric Blanpain and others explained how tissue homeostasis is maintained by distinct tissue-resident stem cells, Austin Smith introduced us the world of embryonic stem cells. I personally enjoyed the talk by Elena Cattaneo on neural stem cell biology. Her research on evolutionary aspects of Huntingtin gene and relating that to neural stem cell based therapy for the Huntington disease was particularly exciting.
Mathematical and computational approaches to stem cell biology are the imperative tools to tackle any questions especially with the availability of overwhelming data. Alexander Van Oudernaarden, Timm Shroeder and Markus Loeffler discussed quantitative and computational modelling approaches in their research. Participants also learned about the ethical aspects of stem cell research from two specialists in the field, Göran Hermerén and Aliki Nichogiannopoulou. I realised how important it is to consider ethics in biology especially when we are dealing with a sensitive area. Hermerén's another interest is philosophy of science; it was nice chance for me to engage in thought-provoking philosophical discussions with him. Michele De Luca, Tim Allsopp and Guilio Cossu presented their exciting and ambitious clinical research aimed at cell therapy for different disorders.
Unlike other schools or workshops, the Hydra summer school, along with regular lectures, featured other unique activities like "Inspire", "Communicake" and small workshop on how to get your research published. Inspire sessions need special mention here; one session each day focused special topics on how to communicate our research to non-science audiences. Communicating research work to the public is of paramount importance in any science. Being involved myself in this activity in my institution on a voluntary basis, I see many young researchers do not realise how important is this. Inspire sessions in this summer school unquestionably a great exposure to the participants and I am sure this has given motivation to all of us to continue doing this back home. Cathy Southworth and Jan Barfoot of MRC Centre for Regenerative Medicine, University of Edinburgh jointly conducted these Inspire-ing activities. "Communicake" sessions provided participants in small groups with an opportunity to recollect previous sessions and presenting back the key points on the topics to the speakers. Katherine Brown, Development's Executive Editor, discussed key aspects of how to get our research published and publication ethics.
Another attraction of the school was the movie evening. The film "Stem Cell Revolutions" was screened during one of the evenings. This was fitting entertainment when we have learned about stem cells the whole day, and the movie shows us how the field has revolutionised stem cell science for patient benefit. We thoroughly enjoyed the film. A review of the film by my colleague Claire Cox can be found here.
Along with poster sessions (congrats to the prize winners!), dedicated small group discussions provided participants with a fantastic opportunity to discuss more informally about their chosen topics with leaders in the field. The summer school was organized in such a way to cover broad areas within stem cell biology with other supplemental sessions. Wide-ranging topics matched with participants' heterogeneous background from computational biology to mouse genetics. A computational biologist's experience on this summer school can be found here. My expectations were certainly very well met in this school, and I hope that's true for all the participants.
There is a huge prospect for the field of stem cell biology in the future, from understanding to alleviating diseases. Lectures and discussions at the summer school gave me confidence that this is a realistic goal. As an extra boost and recognition to the field, it's been great this year to see the Nobel Prize awarded to the doyens for their work in stem cell biology. As I write this report, I can hear the celebrations from our neighbours at Sir John Gurdon's centre! Certainly, it is a great excitement for young researchers like me to be in this promising field and to embrace the opportunity to meet and get to know leaders in the field and my peers alike through events like Hydra. I am thankful to OptiStem for their support for making it possible for me to attend the summer school and make most out of it. Anyone fancy attending Hydra next summer? Who wouldn't want to enjoy Sun and Science together?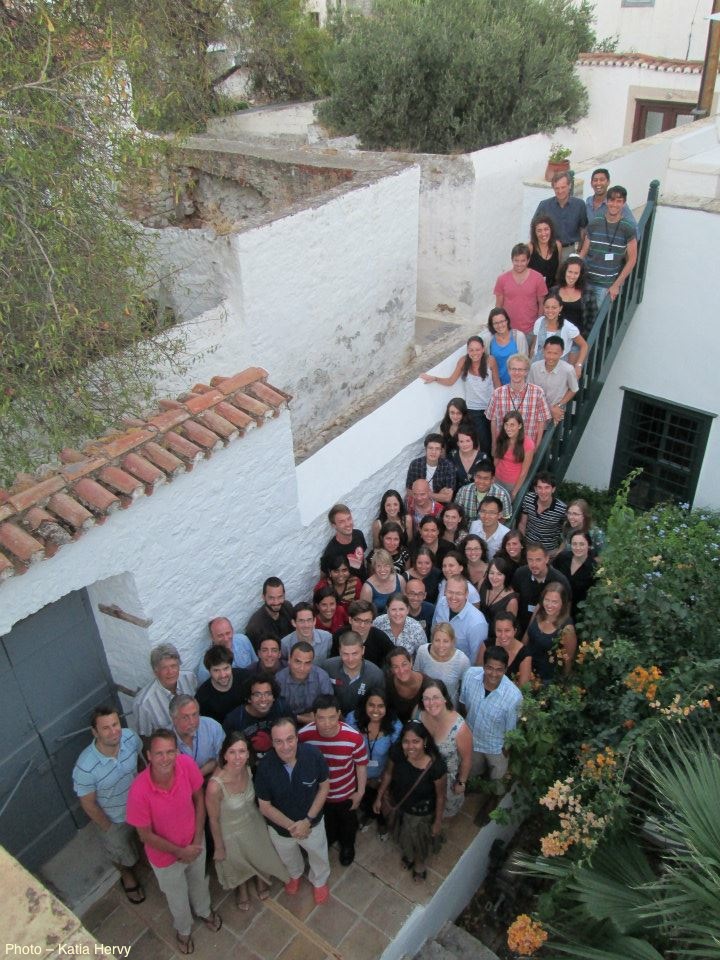 sciseekclaimtoken-507ff416409c9