Many of you may have a few days off from work at the moment. If you want to catch up on what you missed on the Node this month, read on:
BenchFly bingo game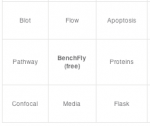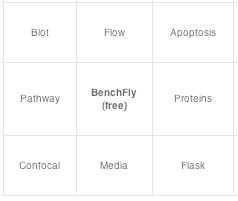 Benchfly, a site with free video protocols and other resources for researchers, has created "Group Meeting Bingo". The site generates bingo cards with the particular phrases common to various fields of research. They have cards for biochemistry, cell biology, and various other fields, but no developmental biology…yet!
So, let's make a developmental biology bingo game!
Add suggestions for words to include to the post. We already have quite a few, but I'm sure you'll find something that hasn't been mentioned yet. You still have this weekend to add words.
Rejuvenating old cells
With the new year approaching, you may have been pondering the passage of time lately. Another year gone, another year older. But there's hope still! Sasha wrote about a recent paper that shows that your cells are never too old for pluripotency!
"(…) Researchers began to wonder whether cellular aging was a barrier to iPS cell conversion. In a recent paper published the November issue of Genes in Development, entitled "Rejuvenating senescent and centenarian human cells by reprogramming through the pluripotent state," Lapasset and colleagues from the Institute of Functional Genomics in France report that they have overcome this barrier and generated iPS cells from human donors as old as 101 years."
Book reviews
Continuing from last month, we've republished more book reviews from Development. Click on a cover to read the review.
Also on the Node:
– Dates and deadlines, including an extended early registration deadline for the LASDB meeting
-"Pigs that Fly" – Jonathan's third rotation lab for the Wellcome Trust PhD programme.
– For more, see the full December archive.