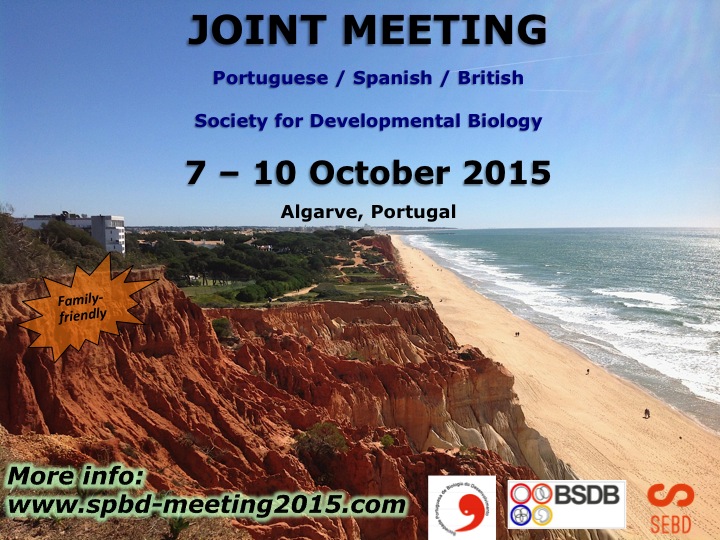 It is our great pleasure to invite you to participate in the first joint meeting of the Portuguese, British and Spanish Societies for Developmental Biology, a unique occasion to gather the three scientific communities and celebrate science without frontiers.
The meeting features an outstanding line up of speakers, and there will also be 16 talks from participants, selected from submitted abstracts, so this is a great opportunity for junior researchers to present their exciting work to fellow developmental biologists.
The meeting is organized in a beautiful location (Alfamar Beach and Sport Resort, Algarve, http://www.alfamar.pt) and the schedule shall allow plenty of time to enjoy the social and sports activities that will be available. This will be a "family-friendly" meeting, and there will be family accomodation and daily activities for children. So, take the opportunity to bring your family and enjoy a great meeting, in a beautiful location and, hopefully, in a nice and warm climate.
Registrations are now open!! Check at www.spbd-meeting2015.com
Travel Grants are available for BSDB, SPBD or SEBD members (information at the above website)
For BSDB, please apply to http://bsdb.org/membership/meeting-grants/company-of-biologists/
Hurry up!