Time to announce the winner of this year's first round of Woods Hole images: the fluorescent image of the squid embryo!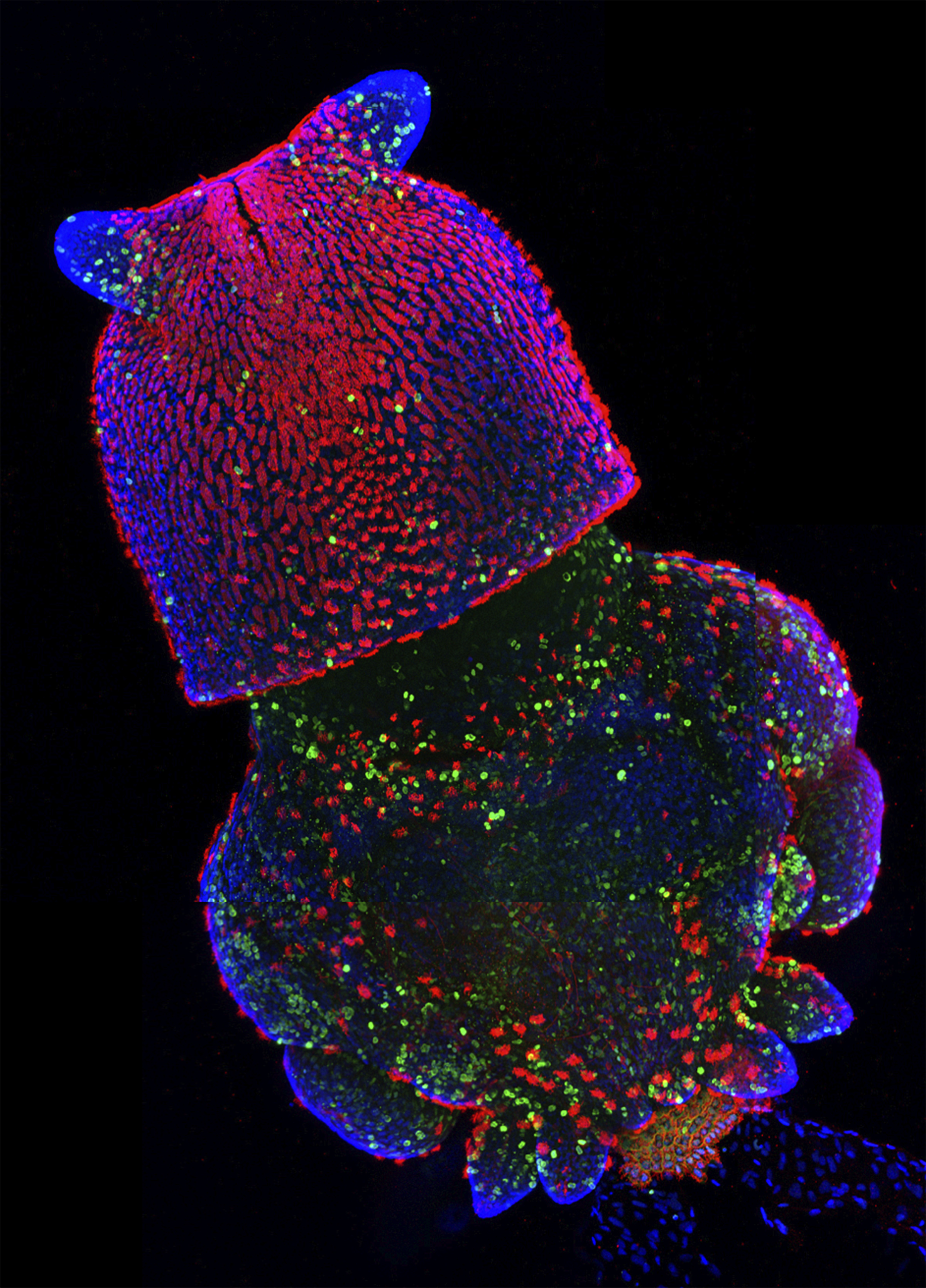 Many congratulations to Nathan Kenny (University of Oxford), Kathryn McClelland (Institute for Molecular Bioscience, University of Queensland), and Sophie Miller (University of Cambridge), who took this image at last year's Woods Hole Embryology course. The image shows a squid (Loligo pealeii) embryo stained with anti-acetylated tubulin (red), anti-sorotonin (green), and DAPI (blue,nuclei).
The runners-up to this competition were the annelid larvae by Poulomi Ray (Clemson University), the live squid embryo by Brijesh Kumar (Indian Institute of Technology, Kanpur) and the squid eye by Ezgi Kunttas (Carnegie Mellon University).
The winning squid embryo image will feature in the cover of a coming issue of Development. This was only the first round though, so expect another set of beautiful images from the Woods Hole embryology course here on the Node very soon!