We can now announce the winner of this year's 2nd round of images from the Woods Hole embryology course: the 'zebrabow' zebrafish!
The full results were as follow:
– Short-tailed fruit bat; 264 votes
– Butterfly ovariole: 90 votes
– Mouse embryo: 32 votes
– 'zebrabow' zebrafish: 272 votes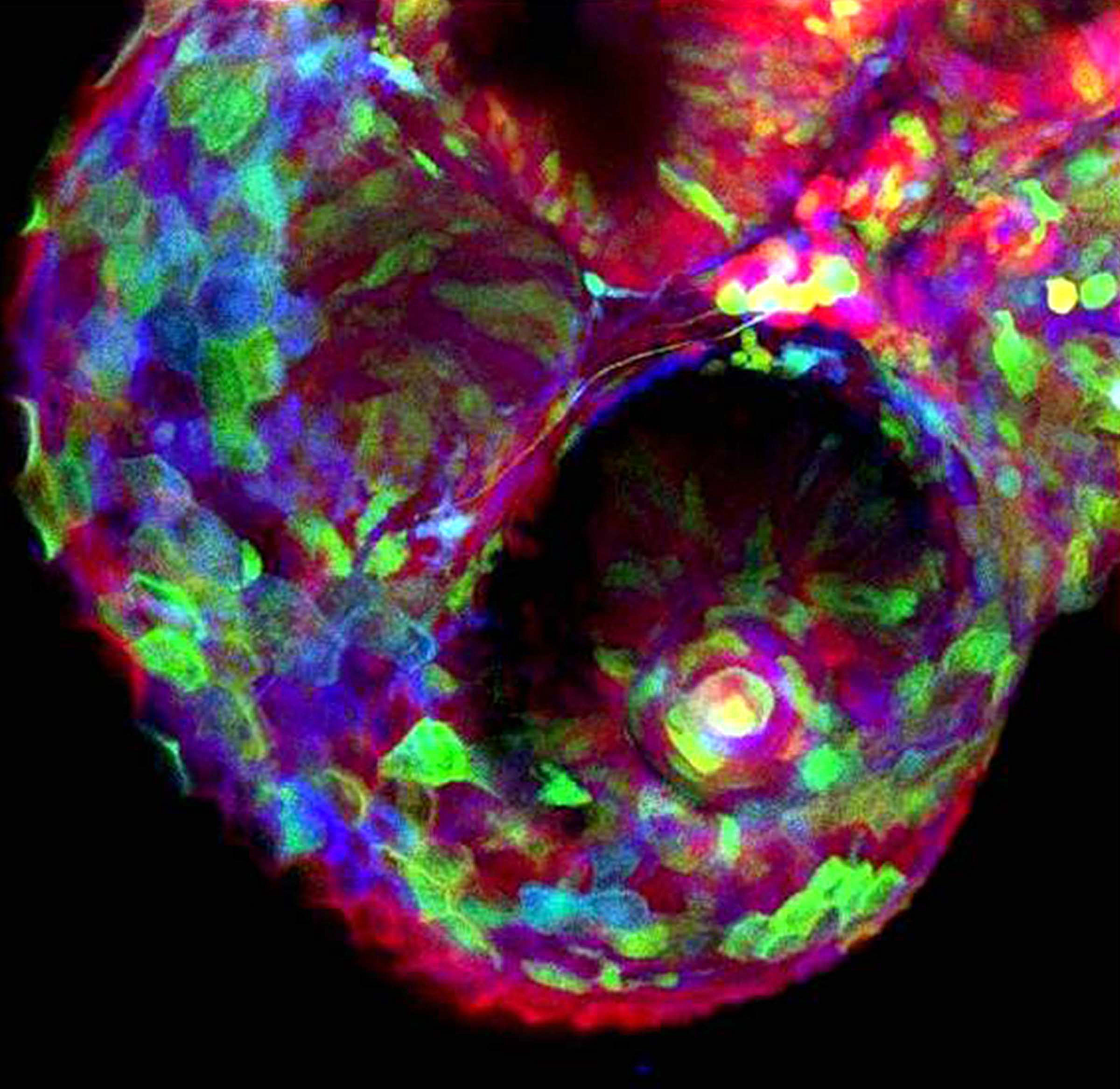 Many congratulations to Brijesh Kumar (Indian Institute of Technology, Kanpur), who took this image at last year course. The image shows a "zebrabow" zebrafish (Danio rerio) embryo, 2 days post-fertilization. 4-Hydroxytamoxifen (4-OHT) was administered at 24 hr post-fertilization, leading to ubiquitous expression of active Cre recombinase, and subsequent expression of GFP, RFP and CFP after recombination.  It was imaged on a Zeiss LSM 700 confocal.
The other great images in this round were taken by Mary Colasanto, University of Utah, and Sophia Tintori, University of North Carolina (short-tailed fruit bat); Ezgi Kunttas-Tatli, Carnegie Mellon University, and Duygu Ozpolat, University of Maryland (butterfly ovariole); and Georgina Stooke-Vaughan, University of Sheffield (mouse embryo).
The winning zebrabow image will feature in the cover of a coming issue of Development. Look out for another round of beautiful images soon!